Super Bowl Sunday is the biggest sporting event in the United States, with about two-thirds of the American population watching the game each year. There's no escaping the energy that comes along with the year's most talked-about game. In the run-up to the big game, people plan Super Bowl parties and football-themed products and advertisements appear on TV and in stores across the country.
As Super Bowl Sunday approaches, fans everywhere check the latest Super Bowl odds to see how their favorite teams stack up against the competition. Betting is a big part of the Super Bowl and an exciting way to participate in this excitement-filled day. Although the game is the biggest draw on Super Bowl Sunday each year, millions also tune in to watch the commercials. Keep reading to learn all about what makes Super Bowl commercials so popular.
What Makes Super Bowl Ads Special?
If you conduct an informal poll, you'll unlikely find many people who say they enjoy watching commercials. After all, commercials interrupt the flow of our favorite TV shows and are often about subjects that don't interest us. Many people view a commercial break as a good time to refill their snacks or check social media before whatever they're watching resumes. Others avoid commercials by paying for premium streaming services like Hulu without ads.
However, all of this seems to change when it comes to the Super Bowl. Even before the big game, excitement begins to build about the commercials that'll be featured during the game. Super Bowls ads are special because companies spend a lot of time and money investing in the commercials to make sure they're done right.
Super Bowl commercials often tell a story and feature celebrities, making people want to watch them instead of changing the channel or going to the kitchen to pop popcorn. Companies spend a lot of time ensuring their commercials are funny or tear-jerkers; they work hard to get a reaction from the viewing audience.
All of that hard work has paid off for advertisers over the years, with many people saying they tune into the Super Bowl only to watch the commercials. For many people, the commercials are more important than the actual game. With so much at stake, it's no wonder that companies invest a lot in Super Bowl ads, trying to ensure that theirs stand out among the competition.
A Captive Audience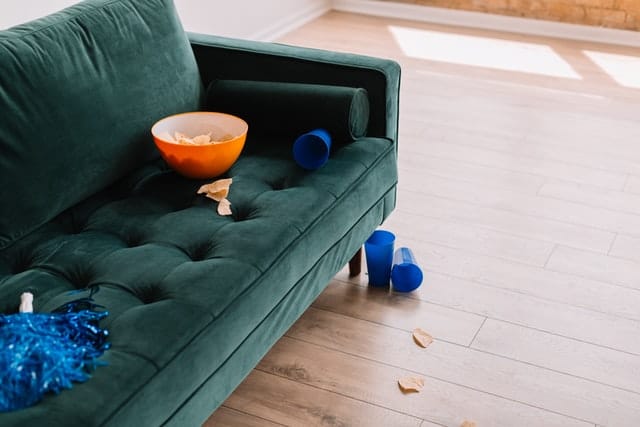 With an estimated 208 million people tuning in to watch the Super Bowl in the US alone, it's the biggest viewing audience advertisers have all year long. Since the audience is so large, businesses are willing to invest a lot of money to get their commercials featured during the game. Commercial spots for this year's Super Bowl LVI sold for a record-high of $7 million per 30 seconds, and NBC (the network that broadcast the game) sold every in-game slot available for advertisements.
Advertisers know the opportunities to reach an audience as large as the Super Bowls are few and far between during the rest of the year; thus, they're willing to pay top dollar to get their product out there during the game. After all, most people stream content and fast-forward past commercials at other points in the year, giving advertisers fewer opportunities to reach large audiences than in the past.
This year's Super Bowl featured several 60-second commercials from companies like Nissan featuring Schitt's Creek's star Eugene Levy and Meta's attempt at nostalgia featuring the fictional restaurant Questy's as it attempts to promote Facebook's rebranding for the metaverse. Even if you aren't a fan of the product, it's not easy to stop watching the ads; they're that good.
As entertaining as the commercials are, it's important to understand that the companies have one mission: selling them their product. If they don't accomplish that mission, no matter how good the reviews of the commercial are, the ad's a failure. An ad is a waste of time and money if it doesn't stimulate or increase sales. After all, businesses spend millions on these ads, they want to at least break even, but the goal is to make their product go viral.
Why Do People Enjoy Super Bowl Commercials?
The game, the half-time show, and the commercials are why people watch the Super Bowl year after year. Super Bowl commercials have become a tradition. People often spend as much time talking about Super Bowl commercials after the game as they do the results of the game itself. There's a lot of build-up and anticipation leading up to the commercials too.
Like most people who watch the Super Bowl, you've probably come to expect a lot of humor and uniqueness from them. Research shows that these commercials often have the intended impact, with people searching for products featured in the commercials and many saying the commercials influenced them. It's not unusual for consumers to learn about a new brand after seeing it during a Super Bowl commercial.
Plus, advertisers spend more time and money ensuring that these ads resonate with the target audience. These ads genuinely are better than the commercials that interrupt our TV viewing at other times of the year. From Coca-Cola to Anheuser Busch, some of the most memorable commercials make an appearance on Super Bowl Sunday.
Unfortunately, companies don't invest the same amount of time and effort in producing outstanding commercials at other times of the year. If an ad isn't entertaining and compelling, it won't hold viewers' attention. Super Bowl ads break the mold and are often so good they rack up millions of views on YouTube, get shared on Facebook, and retweet thousands of times.
Have Super Bowl Ads Always Been Popular?
When the first Super Bowl was played in 1967, a 60-second commercial spot cost around $75,000. However, advertisers didn't view the game as a make-or-break event for their companies. It wasn't until Apple produced a blockbuster ad in 1984 that Super Bowl commercials began to take off.
That ad cost $500,000 and was viewed by 85 million people, immediately becoming a classic and one of the most famous ads in Super Bowl History. Since then, the cost of Super Bowl ads has continued to rise, and their place in the biggest game of the year has been solidified.