The magnitude of shopping has evolved a lot, and TV shopping has been a fun deal for most shoppers. Till now, people have enjoyed direct shopping from TV through particular home shopping networks. The original trendsetter, Home Shopping Network, and other channels offer direct TV shopping.
And, you can select and shop for clothes, jewellery, and more from the comfort of your sofa while watching the TV. You can simply dial the number and book the order you would like to purchase.
Are you looking for such networks in the age of mobile and online shopping? We have listed the best TV channels for a fuss-free shopping experience. Let's get started.
Home Shopping Network
It's the pioneer of the popular home shopping network trend. Home Shopping Network started streaming on a local Florida station in 1982.
The network provides a wide range of essential items, such as:
Home Dècor
Jewellery
Fashion
Electronics
In fact, top brands like Skechers, Sephora, Singer, Bissell, and more are available on Home Shopping Network or HSN. Any viewer can order from HSN through the TV lineup.
Additionally, HSN is now available online. It also provides facilities such as a 30-day return policy, FlexPay options, and more.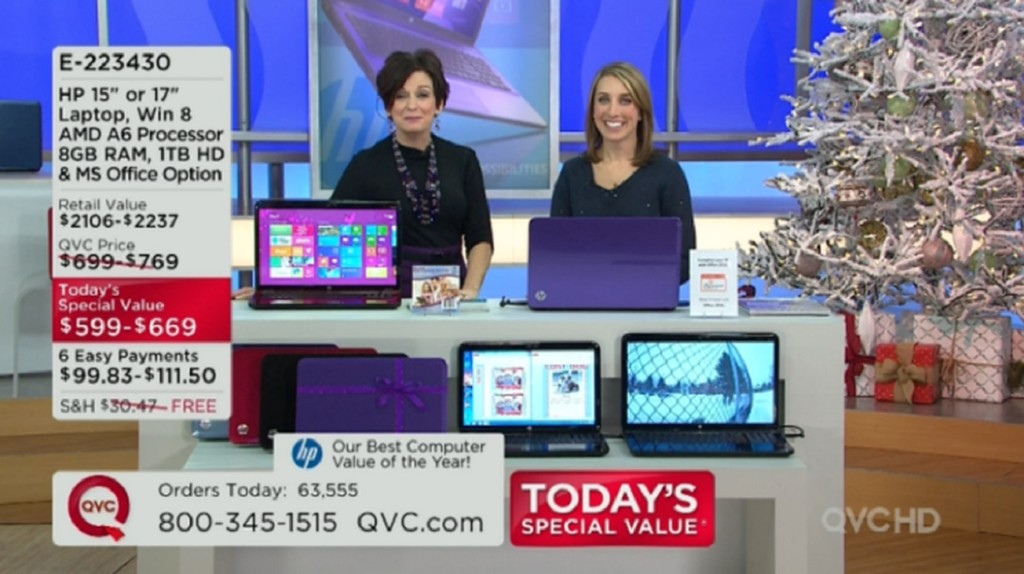 This is another leading television channel for direct TV shopping. You can shop from QVC around the clock, and the channel is best known for its fashion, beauty, and health supplies.
In addition, you can find home decorations and jewellery from QVC.
The following renowned brands are on QVC for a trusted shopping experience:
Dell
Sleep Number Bed
Proactiv Solution
KitchenAid
You can watch the channel and place your order. Apart from the direct cable TV lineup, you can also install the compatible QVC application on your iOS and Android devices.
In addition, you can find out their listed products on the dedicated website and streaming services like Amazon Fire TV and Roku. Get easy payment options with QVc credit cards, as well.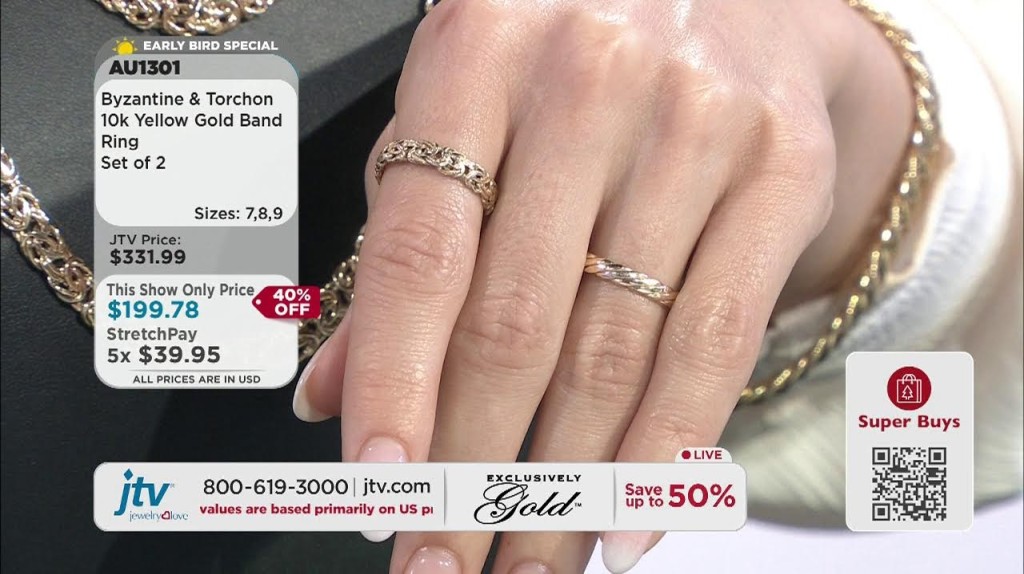 Are you looking for home shopping networks, especially for a vast variety of jewellery? Then, Jewellery Television Network or JTV Live should be your destination. Get exclusively designed pieces of jewellery, gemstones, and more on JTV Live. Besides this, you can learn facts about jewellery if you are curious about them.
Moreover, you will find videos and tutorials about how to craft your own jewellery on JTV Live. The channel also streams an auction section where viewers can bid on selected items. You can watch JTV live around the clock on its website.
Additionally, the channel is available on dedicated mobile apps, Roku TVs, and your local cable TV network. Try JTV Live's channel finder list to check out whether it's available on the local TV network you're connected to.
Stoneberry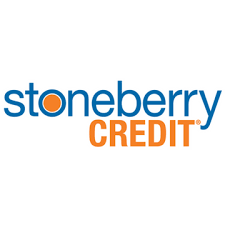 Direct TV shopping is alive and fun, but you might be looking for a shopping website like Home Shopping Network. For you, Stoneberry is an ideal option, and it generally focuses on furniture, electronics, and everything your household needs. If you want to remodel your home or move into a new one, then Stoneberry can help you out.
Customers can avail of lots of advantages through Stoneberry's credit accounts. They offer exclusive offers on home decorations, electronics, and more. On the other hand, the credit process on Stoneberry is really simple. Just fill out your shopping cart on the website and proceed to check out.
At the time of check-out, Stoneberry will present you with the option of a credit account for minimal hassle. The credit account helps you pay in affordable monthly payments.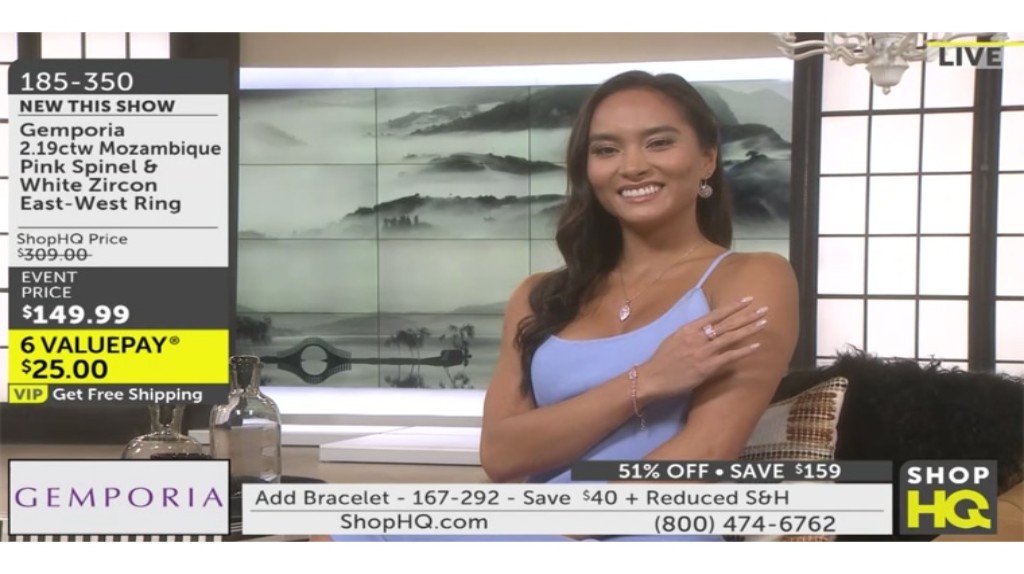 This is one of the most viewed home shopping networks. Previously known as ShopNBC, ShopHQ provides its viewers with a wide variety of collections, starting from clothes to exclusive jewellery.
Reputed designers are in partnership with ShopHQ, and you can avail the following items from this channel:
Electronics
Health products
Beauty supplies
Home goods
Food items
The benefit of shopping on ShopHQ is that customers can get up to 85% discount on this channel. In addition, you can utilise 6 equal ValuePay® payments for any purchase on the network. If customers pay the amount by the promised date, then they need not pay any interest.
ShopHQ is streaming live 24×7 on some cable services. Apart from that, you can locate ShopHQ and its amazing offers on its mobile apps and website.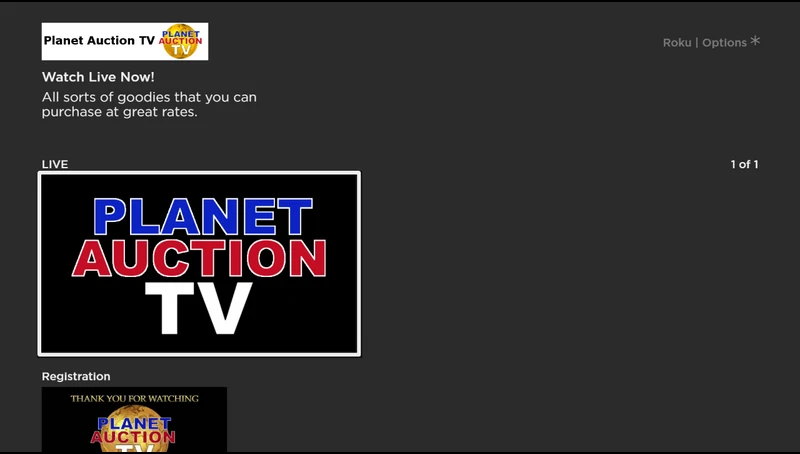 Are you fond of live auctions? If yes, then Planet Auction TV is one of the most remarkable home shopping networks available. This live TV streaming service is available live for 8 hours every day.
Additionally, it features the following categories and their finest and exclusive collections:
Musical instruments
Antiques
Jewellery
Automobile parts
Memorabilia
Besides the auction of valuables, you can also find necessary items on sale on Planet Auction TV. you can head towards Planet auction TV's official website for detailed information on common gemstones. Additionally, the channel is available on Roku streaming services.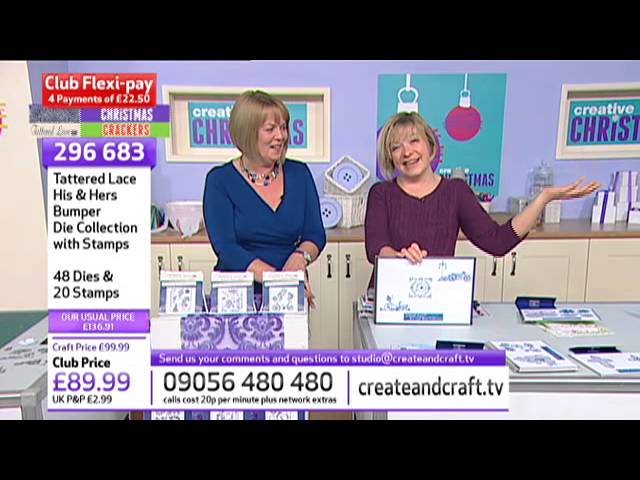 In 2014, Create and Craft became a direct TV shopping channel in the United Kingdom. It is best known for its crafting products. On the other hand, the channel features card-making, knitting, scrapbooking, sewing, and more. You can even find baking supplies for cake modelling and decoration.
The best thing about Create and Craft is that you can get your orders shipped across the world. The network features international shipping around the globe. Watch the Create and Craft channel around the clock through its website.
In addition, the shopping network is also available on Apple TV, Amazon Fire TV, and Roku streaming services. You can also access free downloads and guides from the craft academy of the Create and Craft website.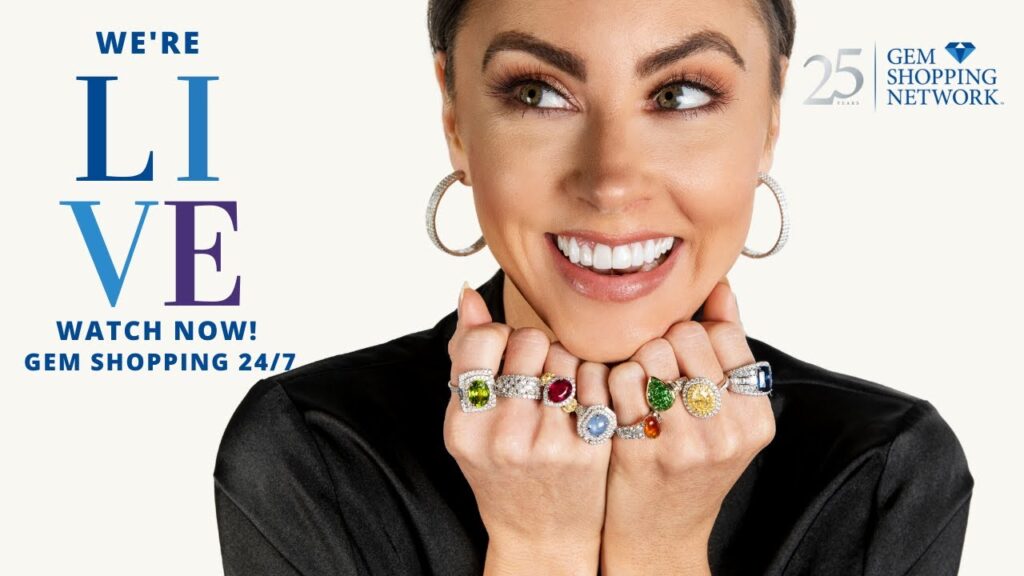 This network started its journey in 1997. The Gem Shopping Network has currently reached a milestone, and more than 40 million households can access the channel. Are you looking for quality diamonds, gems, 24K gold jewellery, and more? The Gem Shopping Network has got it all.
Viewers can stream the Gem Shopping Network 24/7 on the dedicated website, local cable Tv service, and mobile apps. Additionally, the network is available on Roku. The Gem Shopping Network offers a 30-day window for warranty purposes. However, watches have a one-year warranty.
The network provides expert videos associated with gemstones and jewellery. So curious viewers can learn a lot about gemstones and more. You can get a 7-day return policy with the Gem Shopping Network.
More Home Shopping Networks….
Direct TV shopping might turn into a past, and that's why you should be aware of a few online shopping sites. Fingerhut, MDG, Gettington, Ginny's, Seventh Avenue, and Masseys are alternative sites for home shopping networks. These sites also feature the Buy Now Pay Later option for a feasible shopping experience.