Golf enthusiasts, rejoice! With the Best Indoor Golf Simulator 2023, you can now perfect your swing and improve your game from the comfort of your own home. In this thorough guide, we examine the worth of indoor golf simulators, showcase the leading five options for 2023, identify key aspects to consider, and demonstrate the simulator setup. Let's delve in!
Why Invest in an Indoor Golf Simulator
Benefits of Indoor Golf Simulators
Indoor golf simulators offer numerous benefits that make them a worthy addition to your home. They allow you to practice and play anytime, regardless of weather conditions or daylight hours. Moreover, they provide instant feedback on your performance, helping you identify areas for improvement and track your progress. Finally, they offer a fun, interactive experience for the whole family or a group of friends, making them perfect for entertaining.
Factors to Consider When Buying an Indoor Golf Simulator
Before you make a purchase, there are several factors to consider. These include your budget, space requirements, desired features, and the type of golfing experience you want. It's essential to research and compares different models to find the best fit for your needs.
Top 5 Indoor Golf Simulators for 2023
#1 SkyTrak Golf Simulator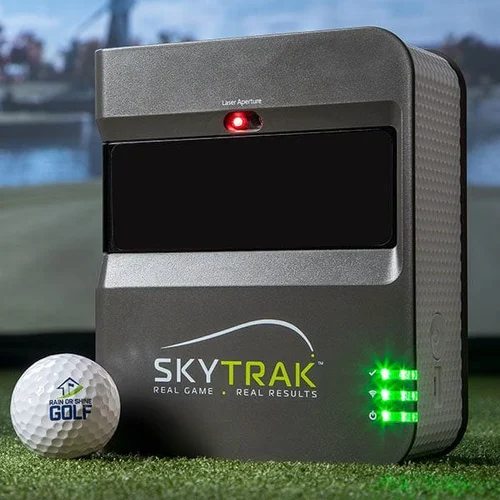 The SkyTrak Golf Simulator is a popular choice for its accuracy, affordability, and user-friendly design. It uses high-speed cameras and advanced algorithms to track ball flight, providing real-time data on distance, ball speed, and more. The system is compatible with various golf courses and practice modes, offering a versatile experience for golfers of all skill levels.
#2 OptiShot 2 Golf Simulator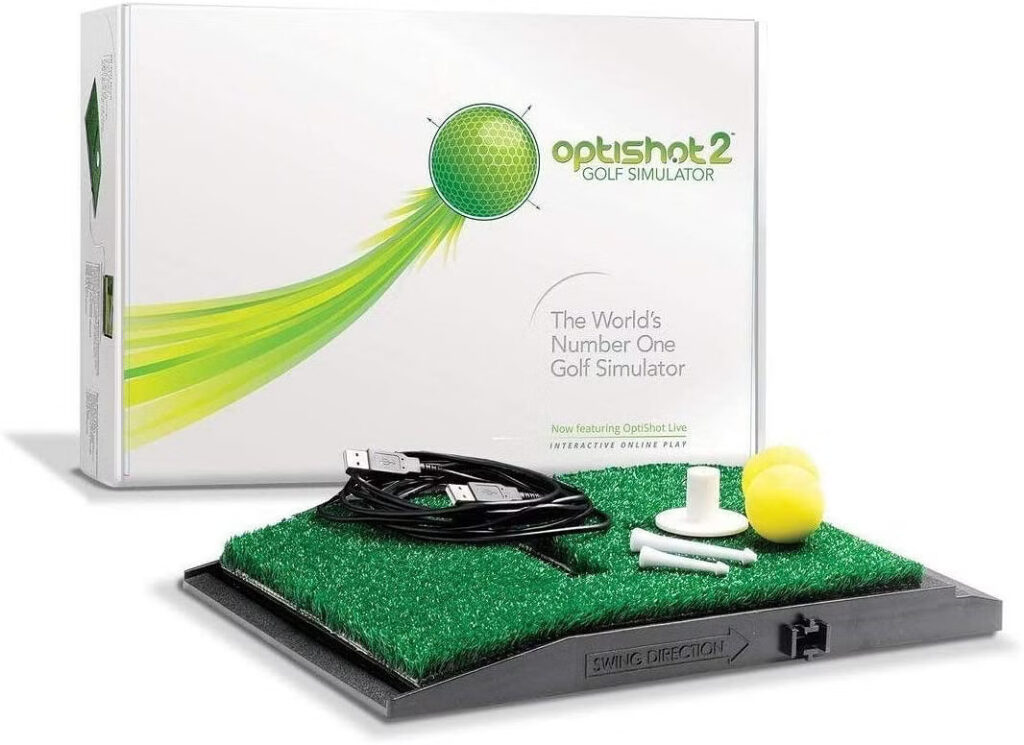 OptiShot 2 is an excellent option for those on a budget. This compact simulator uses infrared sensors to track clubhead speed and position, delivering accurate feedback for shot analysis. With 15 preloaded courses and the ability to customize your own, the OptiShot 2 provides hours of entertainment and practice opportunities.
#3 TrackMan Golf Simulator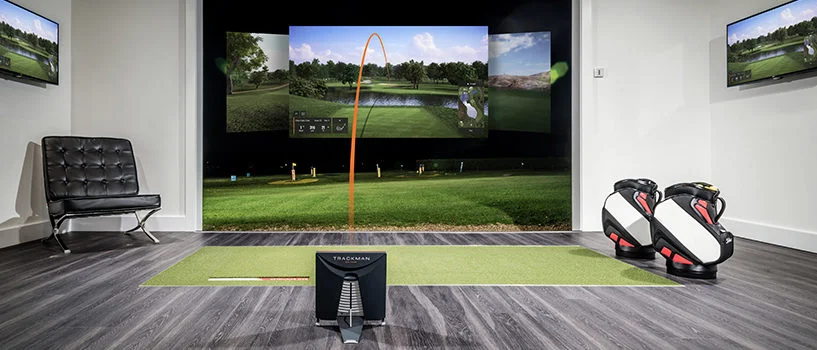 The TrackMan Golf Simulator is known for its cutting-edge technology and precise analytics. Using radar technology, it measures a multitude of data points, including clubhead speed, angle of attack, and ball flight. Though more expensive than other options,
the TrackMan Golf Simulator is ideal for serious golfers looking to invest in a high-quality, professional-grade simulator.
#4 Foresight Sports GCQuad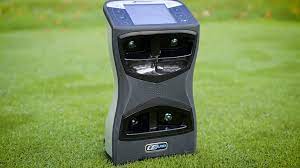 The Foresight Sports GCQuad offers impressive accuracy and versatility. It uses four high-resolution cameras to capture ball and club data, providing precise analytics for every shot. With the ability to simulate various course conditions and customizable features, the GCQuad caters to golfers of all levels and preferences.
#5 GOLFZON Vision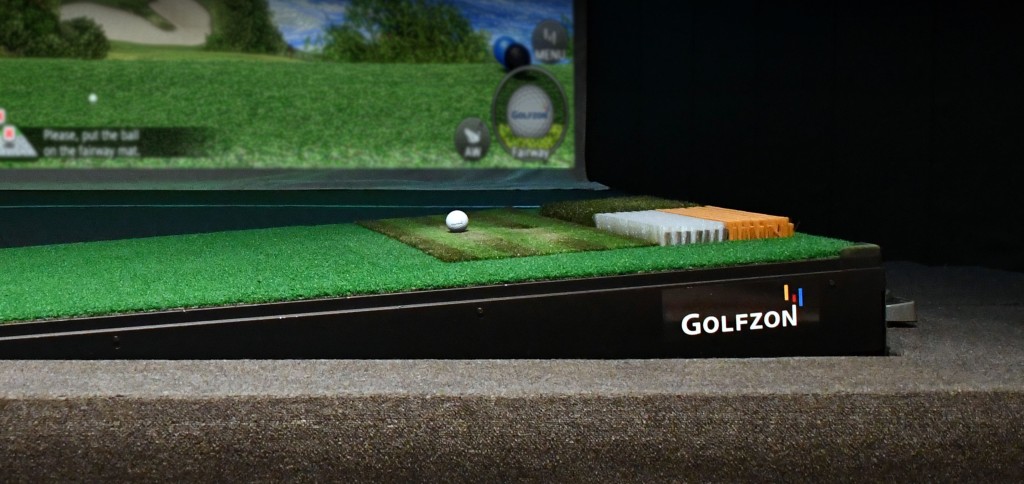 The GOLFZON Vision is a luxury indoor golf simulator that offers an immersive, realistic golfing experience. With its advanced swing plate technology, GOLFZON provides a lifelike experience by replicating different course slopes and conditions. The high-definition graphics and customizable course options make it a top choice for those seeking the ultimate indoor golf experience.
Features to Look for in a Golf Simulator
Accuracy
Accuracy is paramount when choosing a golf simulator. Look for a model that provides precise data on ball flight, clubhead speed, and other important metrics. The more accurate the simulator, the better it will help you improve your game.
Customizability
A good golf simulator should offer a variety of courses, practice modes, and settings to cater to your specific needs and preferences. Customizability ensures that you can tailor the experience to match your skill level and goals.
Ease of Use
Consider a golf simulator with an intuitive interface and user-friendly design. This will allow you to focus on your game instead of struggling with complicated settings or difficult-to-use software.
Price
Golf simulators can range from budget-friendly to high-end options. Consider your budget and the features that are most important to you when choosing the best indoor golf simulator for your needs.
How to Set Up Your Indoor Golf Simulator
Space Requirements
Before setting up your indoor golf simulator, assess your available space. Ensure you have enough room for your equipment, as well as enough space to comfortably swing your club without hitting any walls or ceilings.
Equipment Installation
Follow the manufacturer's instructions for assembling and installing your golf simulator. Most systems require a computer or tablet, projector, hitting mat, and a net or screen to capture your shots. Ensure all components are properly connected and securely mounted before using your simulator.
Conclusion
The Best Indoor Golf Simulator 2023 provides endless opportunities for golfers to practice and play in the comfort of their own homes. By considering factors such as accuracy, customizability, ease of use, and price, you can find the perfect indoor golf simulator to elevate your game. So, start practicing your swing and get ready to impress your friends on the golf course!
FAQs
Do I need a large space to set up an indoor golf simulator?

Adequate space is necessary for a comfortable and safe golfing experience. You will need enough room to swing your club freely without hitting any walls or ceilings. The exact space requirements will vary depending on the simulator model and your individual needs.

How much does an indoor golf simulator cost?

Indoor golf simulators can range from a few hundred dollars to tens of thousands of dollars. The price will depend on factors such as the technology used, the level of accuracy, and the features offered.

Can I use my own golf clubs with an indoor golf simulator?

Yes, most indoor golf simulators allow you to use your own golf clubs. In fact, using your own clubs can help you achieve more accurate and consistent results.

How accurate are indoor golf simulators?

The accuracy of indoor golf simulators can vary depending on the model and technology used. High-quality simulators will provide precise
data on ball flight, clubhead speed, and other important metrics, making them excellent tools for improving your golf game.

Can I play with friends using an indoor golf simulator?

Yes, many indoor golf simulators offer multiplayer options, allowing you to play with friends and family either locally or online. This can create a fun, interactive, and social golfing experience right in your own home.