Facebook, one of the most popular social networking sites, is expected to have a strong return on equity in three years (38.82 percent ). It's the one-stop shop where most of us keep in touch with one another, keep up with what's going on in the world, and spend the majority of our time on our cellphones.
While you continue to socialise with your pals on Facebook, there are a number of unique features that you should explore. Quantum Marketer is a fantastic resource for learning how to develop your Facebook profile. These tips will improve your Facebook experience and turn you into a Facebook super user. They are either built-in or can be activated through a third-party program.
We've gathered a few of them for you and put them all in one place below. I'm confident you'll discover some fresh tricks to try out. Below are the greatest Facebook Tricks for June 2022.
17+ Best Facebook Tips and Tricks
#1 How to Create Your Facebook Profile Avatar?
Profile Avatars were just introduced to Facebook's platform. This is a fun method to create a unique cartoon avatar for Facebook. These avatars can be used as a profile picture, a sticker on your posts and comments, and even inside Messenger chats. Isn't it fantastic?
In May 2020, Facebook Profile Avatar was launched in the United States. It's being rolled out all around the world. If you have the Facebook App, you can see if you have this function or not. We have a separate post on Facebook Profile Avatars with a step-by-step explanation of how to make your own Facebook Profile Avatar. Take a look at it.
#2 Download a Secure Profile Picture: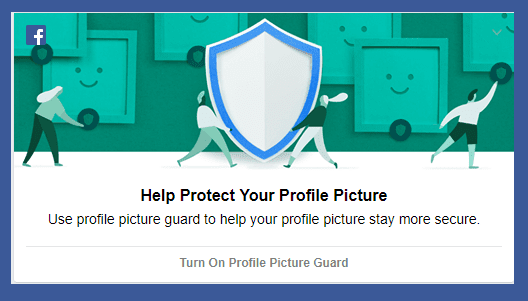 Facebook recently launched a security tool called Profile Picture Guard, which allows users to prevent their profile pictures from being saved and shared by others. You won't be able to save a protected profile picture from your Facebook browser or app, and you won't be able to capture a screenshot either. It will appear in the image below.
However, using a third-party tool like Crop & Share, you can effortlessly save the image. You must first download the app and turn on the Floating Bubble feature. To take a screenshot, select a Partial screenshot from the floating bubble.
#3 Play Games on Facebook: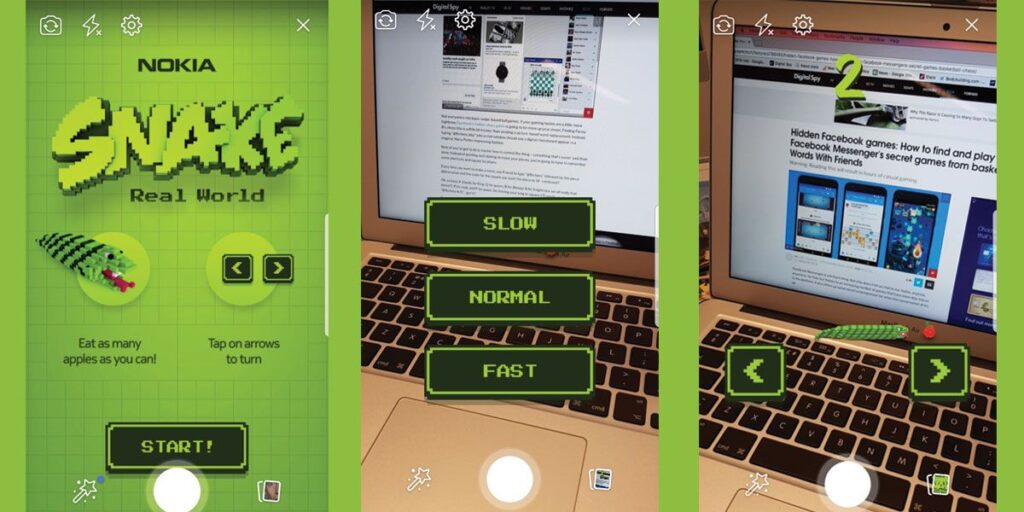 Did you know that the Facebook Messenger app allows you to play games with your friends?
Facebook has been gradually rolling out a slew of new Instant games to its Messenger app. We used to only have two instant games: basketball and football, but now we have more than 50.
To access Facebook games, open the Facebook Messenger app, go to the Discover tab in the bottom right corner of the screen, and then click on games. You have the option of playing the game alone or with your buddies.
#4 Add a Colorized Status on Facebook: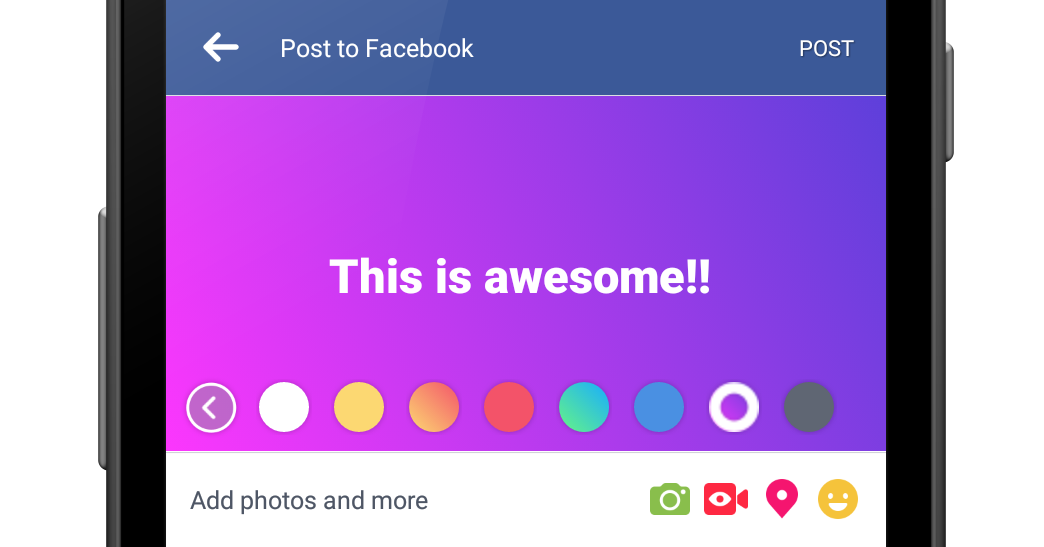 Facebook just added the ability to post a colored background to your status. Using a colorful status will undoubtedly attract notice and enhance your post engagement.
To post a status with a colorful backdrop, make a regular post and then select the Background color option once you've completed typing. There are many different colors, graphics, and gradient designs to pick from.
#5 Switch to Dark Theme in Messenger: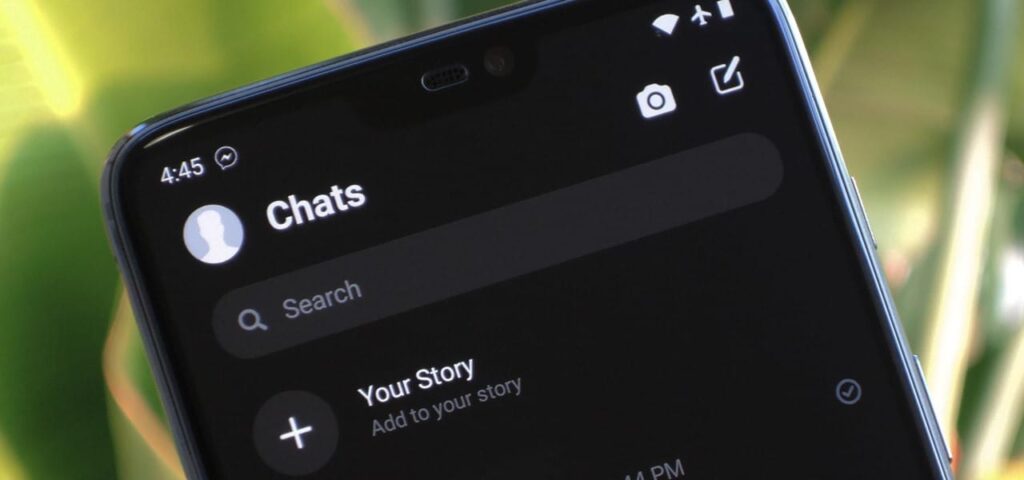 Facebook's Messenger app is getting the dark mode treatment, just like other social networking apps. Officially, you may quickly apply the dark mode in Messenger.
If you wish to enable Dark Mode on Messenger, simply follow the easy instructions outlined here.
#6 See photos liked by someone:
Simply type "Photos liked by" followed by your friend's name into the Facebook search field. The ultimate product will display all of your friend's favorite images. You can also use filters like "Photos liked by XXXXX this month," "last week," or "in 2020" to narrow down the results.
When you start typing, it gives you alternatives based on your relationship status, such as "my girlfriend," "my boyfriend," and so on.
#7 Look for Free or Paid Wi-Fi: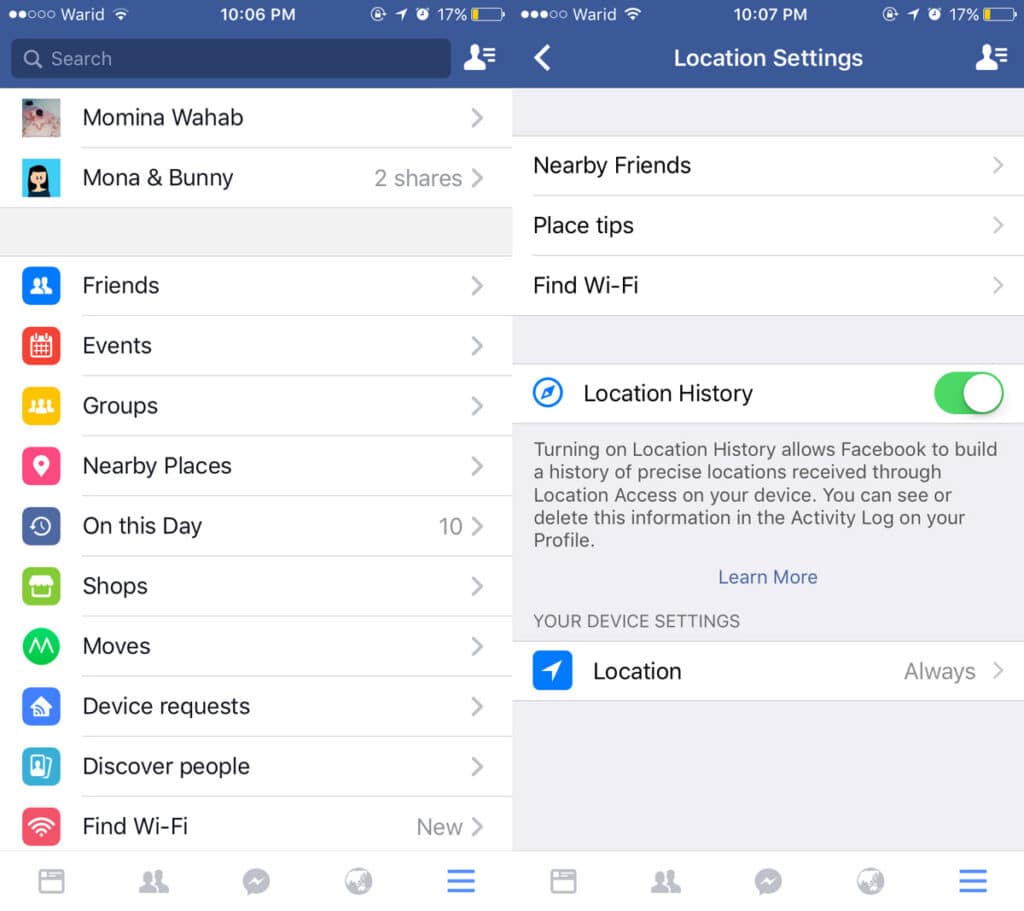 Who doesn't enjoy having access to free Wi-Fi? So, whether you're traveling and need an internet connection or need a quiet area with decent Wi-Fi to do your office work, use the Facebook app to search for free or paid Wi-Fi hotspots.
Here's how to go about it: Select "Find Wi-Fi" from the Hamberger menu in the Facebook app, then enter your location. Facebook will display all nearby Wi-Fi hotspots, along with their page and directions on a map.
#8 Schedule a Facebook Post: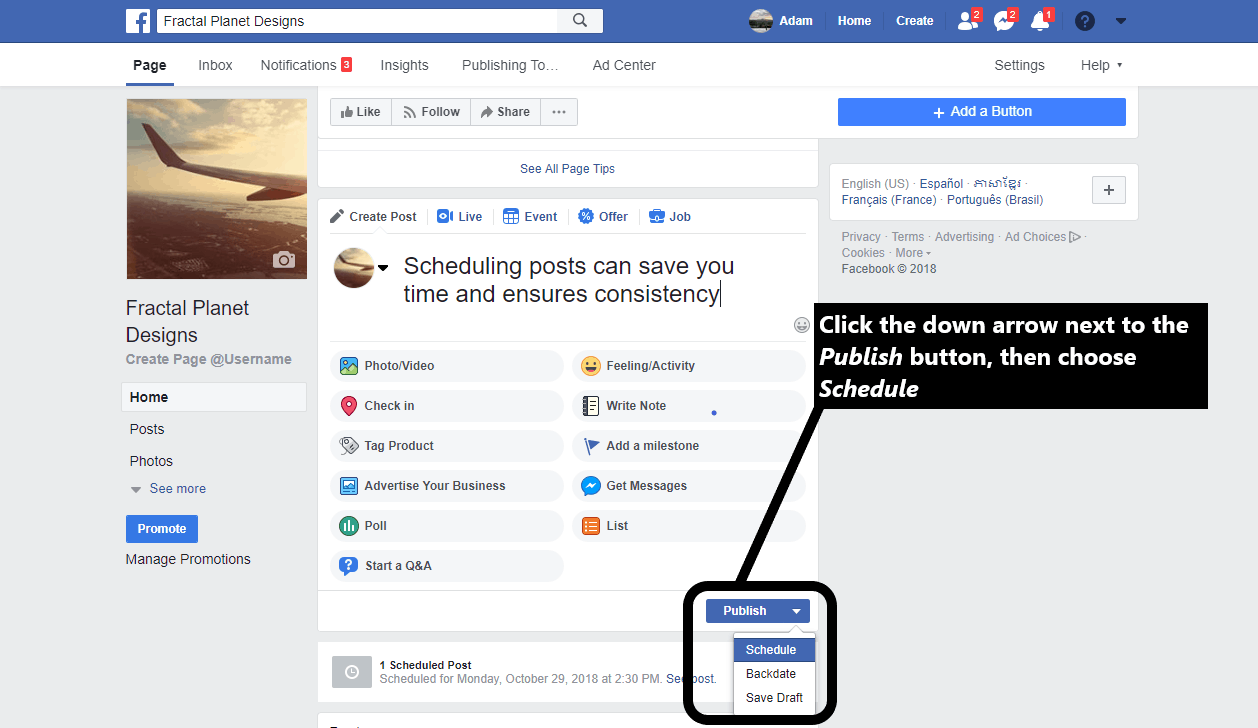 Do you want to wish a pal a happy birthday but can't stay up late? Then, when you're ready, schedule your post.
You'll need a third-party program like Hootsuite to schedule a Facebook post.
To begin, connect with your Facebook account and accept the app's permissions. To create a post, go to the bottom right corner and click the button. After that, click Next and choose a date and time for your post. That is all there is to it.
#9 Add Social Media links on Your Facebook Page:

By adding social media tabs to your profile, you can now inform your friends about your social media profiles on various platforms.
Open your profile and select Edit Profile, then slide down to the bottom of the page and click Edit Links to add Social Media tabs.
Add links to your other social media accounts, such as Twitter, Instagram, and Youtube, and the result should look like this.
#10 Manage and Personalize Your News Feed: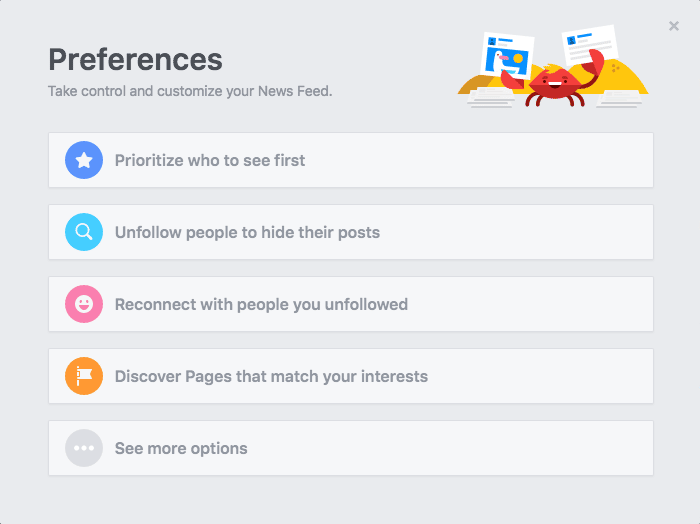 The way Facebook displays your posts in the news feed is hit-or-miss. This approach will help you get rid of irrelevant posts and only show you the ones that are relevant to you.
The first thing you may do is hide all of the postings that aren't essential. Once you've found one, click the menu symbol to snooze it for 30 days or permanently conceal it.
You may also go to a person's profile and click the follow icon, then pick "See first" to make sure you don't miss any of their posts.
#11 Turn off the video or its sound if it's on autoplay: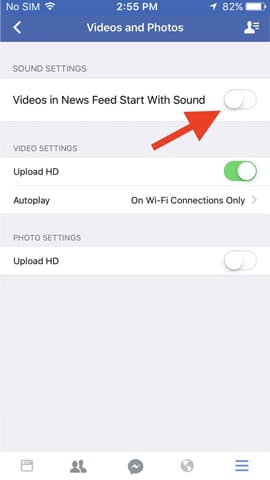 Autoplay video is a fantastic function, but it irritates a lot of people, especially when they want to save their data pack. Assume you're out in public and a video begins auto-playing with an obnoxious tone. In this situation, you can stop the autoplay option entirely or turn off the music for it.
Go to Settings > Contacts and Media > Turn off "Video in the news feed starts with a sound," and turn off autoplay in the AutoPlay settings.
#12 Save the post to access in the future:
Enough with saving the link to a post in a Notes app that you found interesting and want to revisit later. With only one click, you may now avoid any posts and access them at any time.
To save a post, go to the menu icon and pick Save post from the drop-down menu. That concludes our discussion. The post will be saved in your Facebook account, where you may find it by navigating to Menu> Saved.
#13 Download a copy of your Facebook data:
Facebook keeps track of everything you do on the site, including name searches, ad clicks, places you've visited, messages, call records and more. It keeps track of everything you've done on Facebook since you first joined, and you may obtain a copy of your data at any time.
Go to Settings > Your Facebook Information > Download Data to get your Facebook data. Get your information by downloading it.
You have the option of downloading all of your data at once or just the information you require.
#14 Download Any Facebook Video:
With features like Facebook Watch, Facebook is taking its content game to the next level. On Facebook Watch, we view a lot of videos. We can save images on Facebook, but we can't store films because there isn't a "Save Video to Camera Roll" option. Fortunately, you can download any video on the platform if the privacy setting is set to public. You can get the video's link by going to https://www.fbdown.net/ and pasting it there. Select the media quality and click the "Download" button.
#15 View Facebook Login History: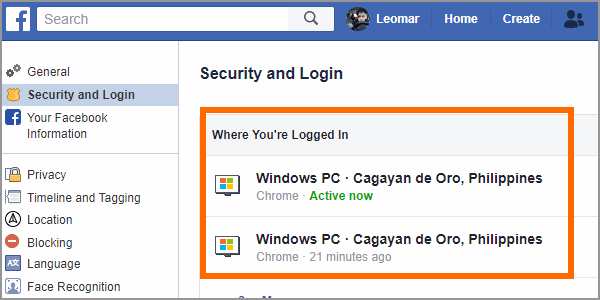 Security is an important factor to consider when using social networking sites. If you're worried about yours, Facebook lets you track the whereabouts of your logged-in devices. Go to Security and Login in Settings. All of the devices on which you're presently / recently logged in are listed here.
#16 Unfollow someone without unfriending them: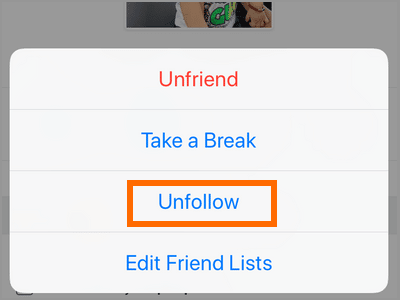 You get tired of seeing someone's post on your News Feed at times. However, you may not want to unfriend or block them. You may follow them by going to their profile and selecting the "Following" option. Then you'll be presented with three possibilities. You will no longer be able to see their posts if you tap "Unfollow Name," but you will stay friends.
#17 Write long post on Facebook: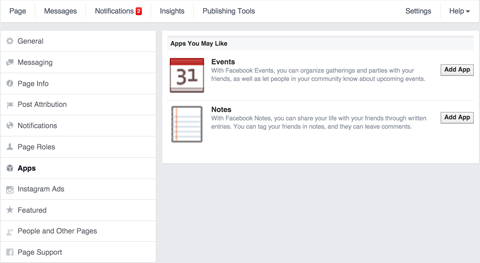 Have you ever wanted to write a big post but didn't have the resources to do so since you didn't have a blog? Well, good for you; Facebook provides a feature called "Notes" that allows you to write blog articles in a methodical manner. Go to your Facebook profile on your PC and hover your cursor over "more." Then select "Notes." Then select Add Notes, and you'll be able to write whatever you'd want.
#18 Turn off Facebook App or Game Invites: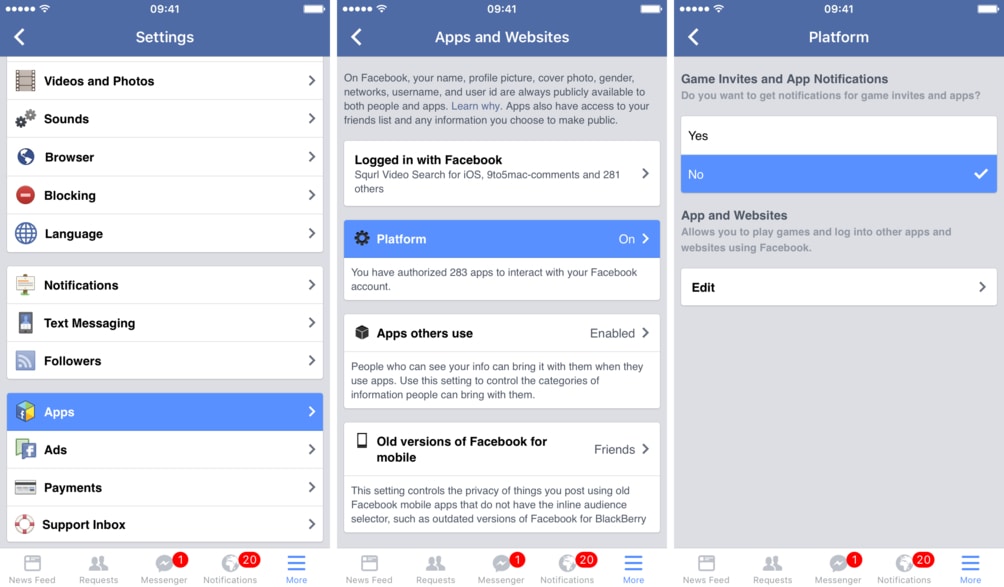 We use our Facebook account to check in to a variety of apps and games. Many of these applications and games also encourage us to invite our friends to play. However, if you are receiving a lot of invites and are becoming upset by them, you should probably turn this off. You can change your preferences by going to Settings > Apps and Websites > Preferences. Turn on or off notifications for the app and game by clicking the 'Edit' option under Game and App notifications.
Check Also: How to Recover Facebook Password Without Confirmation Reset
What is the best way to format text on Facebook? (Use bold, italics, and so on.)
You may have seen trendy Facebook postings like Bold Text, Italics, Lists, Quotes, and so on. For the most part, they all follow the same precise string of special characters.
Making Use of Special Characters
The use of special characters before and after the words you want to format is one of these characteristics. These are some of them:
Bold: **text**
Italics: *text*
List: -item
Quote: >quote
Heading 1: # Heading
Heading 2: ## Heading
Inline code: 'code' console.log ("Code block!"); '''// your code here
Once you start typing, you'll receive a preview of your writing.
Using a Simpler Approach
Of course, many users would prefer a more easy text formatting solution. Don't be concerned; we've got you covered. The Facebook Unicode generator is used in the approach below. You can have a unique formatted text on Facebook by following the simple instructions below.
To learn more, go to this page

Fill in the text and select Text Font and Bold/Italic from the drop-down menus.
Click the Submit button.
Click here to get a complete pictorial guide.
Following that, a formatted text will be created. You can use it in your Facebook post by copying and pasting it.
On Facebook, How to change the font
You can utilize the Facebook Unicode generator to create different fonts in addition to Bolds and Italics. This procedure is identical to the one described before. Simply click here and type in the text and font you choose. Copy and paste the prepared text into your Facebook post once it has been generated.
Final Thoughts
These are just a few of the countless Facebook tips and tricks. All of the strategies we've described have been thoroughly evaluated and proven to be effective.