Some might say that getting links to an eCommerce store is one of the hardest things to do. While it is true to some extent, as nobody wants to link out to a page that sells products, it doesn't mean that it's impossible. The beauty of link building lies in the fact that you can modify it according to your own needs and use it however you want to.
If you are running an eCommerce brand and finding it difficult to build links, the first thing that you should do is to get in touch with a proper agency like Globex Outreach, as they can solve most of your problems for you. On top of that, there are some things that you must learn yourself so that you can make your brand succeed.
In this article, I am going to highlight seven creative and useful tactics that you can use to improve your link building campaigns and grow your eCommerce brand.
Creatively Integrate Video Marketing
First and foremost, you need to understand that link building is a growing field, and you need to keep up with the latest trends. If you continue to follow decade-old practices, you will never be able to compete with the giants in the industry.
Using video for link building is a very underrated tactic, which is why you need to cash out on it as soon as possible. With the emergence of TikTok and other video creation platforms, people are getting more and more hooked on 15-second videos. So, you can use it as an opportunity to market your business meanwhile expanding your advertising channels.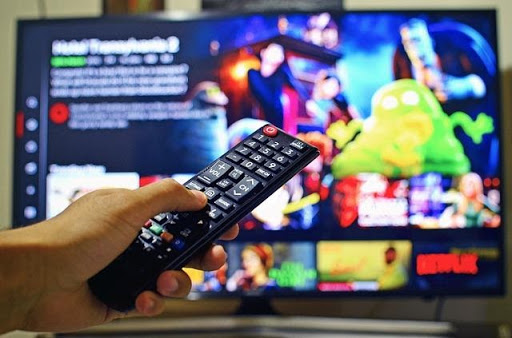 Use Influencers to Grow Your Audience
Just like famous brands use artists in TV ads, you need to make use of social media influencers to grow your audience. Depending on the niche you belong to, you need to find a relevant influencer and get them to work for you. This relationship can result in incredible link-building opportunities for a very long time, and you can reap the rewards in the future.
Finding the right influencers might be a challenging task, but you can streamline it using tools and software programs. You can use free product samples to lure in these influencers and send them personalized stuff from time to time so that they feel attached to your brand and advertise your business with their hearts.
Make Your Products Shareable
One of the most important things you have to do if you are running an online store is to make sure that the content you produce is shareable. By creating a clear path for your products to scale, you can easily build hype for your products so that everyone knows about your business.
Shareable content can be produced in the form of images, infographics, articles, videos, blog posts, and much more. You can then use the influencers you have hired to share the content on famous websites like Facebook, Twitter, and Instagram so that it reaches your audience.
Create an Educational Blog
A huge mistake that a lot of businesses commit is that they do link building for the sake of link building. If you want to reap the true rewards of digital marketing, you need to provide value to your audience instead of forcing them to buy from you, and it can be done through educational blogs.
You can introduce a blog section on your website where you can regularly post articles. However, make sure that these articles are related to your business in one way or another so that you attract a relevant audience to your website and improve your chances of building natural links.
Build a Community of Ambassadors
It doesn't matter if you are a small business or a full-on corporation; your customers will have the final say regarding how good your products and services are. The best way to earn links is to make your customers happy by providing them value and then turning them into brand ambassadors.
If you make one customer happy, you can use him to tap into his circle and make him advertise your products and services to his friends and family. So, your main focus should be on building a strong community where everyone loves your brand and directs more traffic towards your website.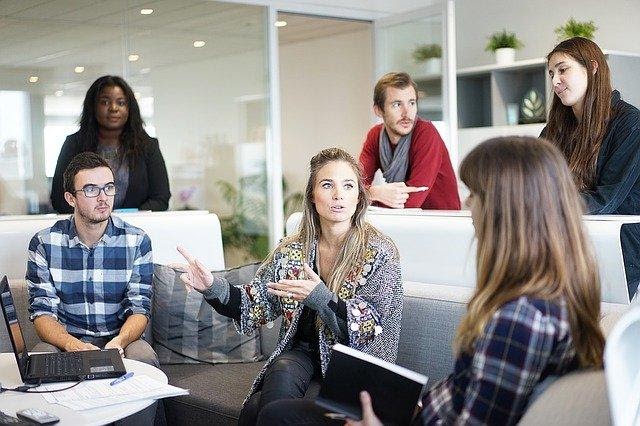 Take Advantage of Seasonal Promotions
Seasonal promotions and holiday sales are some of the most effective ways for e-commerce stores to gather a lot of audience. If you are not taking advantage of introducing killer deals during these seasons, you are missing out on a lot of potential customers. 
You can use your social media pages, community, and influencers to get the word out about a sale or seasonal promotion. Once you use these promotions to lure customers, you can show them what you have got in store for them so that they keep returning to your website whether there is a promotion or not.
Do Competitor Analysis
Last but not least, the business world is very competitive, and you need to keep learning with time. One of the best things about link building is that it is quantifiable, which means that you can use data analysis to find out how well your campaigns are doing and what changes you need to make to ensure further growth and success.
On top of that, you can also use analysis to find out what your competitors are doing. If you are having trouble finding a solution to a certain problem, you can use your competitors as an anchor point and see what they did in that certain situation. It is going to solve a lot of problems for you and help you get on the right track where you eventually end up overtaking them.