Kratom has gained the attention of a wide number of people across the world. The herb consists of two active chemicals known as 7-Hydroxymitragynine and Mitragynine.
These essential alkaloids bind to the opioid receptors of the brain strongly, leading to many stimulating effects, while more research is necessary.
There are several colors of strains available. Each strain has its designated properties – White, Red, Green, and the rarer Yellow.
These strains are further classified according to the location where they are cultivated, such as Borneo, Bali, Indo, and so many others.
Many brands have developed products like kratom powder, capsules, gummies, oils, tinctures, and more.
People worldwide have started to intake it in several forms regularly to make their lives easier. They also make kratom tea with fresh kratom leaves to make a fresh start in the morning. Preparing kratom tea at home is easy and requires little effort and ingredients. This article will explain why people prefer making kratom tea at home.
What Is Kratom Tea?
We can make Kratom tea at home by brewing fresh kratom (Mitragyna speciosa) leaves or mixing kratom powder in boiling water. The herb is derived from Southeast Asia and has been used there for centuries.
It is said that people there used to chew the raw leaves to increase their energy levels, energy, and improve concentration, and much more, as per an online survey.
With this easy recipe of Kratom Tea, one can experience the advantages of Kratom Powder in a tasty, warm drink.
It does not matter whether you like ingesting kratom tea in hot drinks or refreshingly cool form like iced tea – the effect will not lose its capability if a user puts his Kratom in a tea.
The Kratom leaves of Southeast Asia are known for their multiple effects. For centuries, traditional cultures have chewed the leaves, dried them and converted them into a powder, and boiled them in ceremonial tea.
The heating of strains lets the potent kratom alkaloids be released quicker than just chewing on fresh kratom leaves. The alkaloids get absorbed into the bloodstream faster as soon as the powder gets dissolved into the water.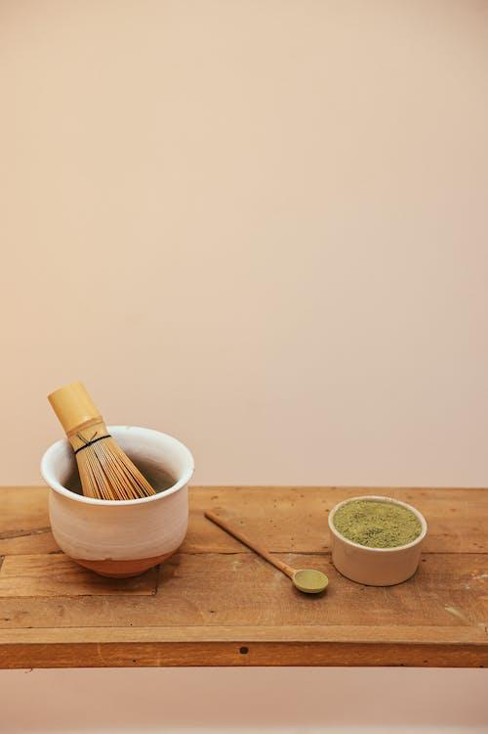 How To Prepare Kratom Tea At Home?
Preparing kratom tea is very simple. To do it, a person will require the following ingredients:
Water
Kratom powder or kratom leaves
A coffee filter paper or strainer
A small saucepan
1 Lemon
Optional: honey, cinnamon, sugar, or other things you want to flavor it with.
Instructions To Prepare Kratom Tea
Add 1½ cups of water into a saucepan
Bring the water to boil
Add in the required amount of kratom powder.
Stir the mixture properly
Let the water simmer for a further 10-15 minutes.
Take the saucepan away from its heat source.
Place the coffee filter paper or strainer over the cup.
Pour through the kratom tea slowly
The strain will collect any residual powder, so the tea is clear and sediment complementary.
Extra Tip: Cut a small lime or lemon in half and add 2-3 drops of the lemon juice to the water before brewing. The acidity of the lemon protects the alkaloids in the Kratom and generates a good taste in your tea.
Drink the kratom tea slowly and give it at least 30 minutes before your body experiences it to feel the effects of Kratom. This recipe for kratom tea is a straightforward and primary method.
After getting more experience preparing this tea, you can experiment and make your recipes to make the perfect dose of Kratom Tea.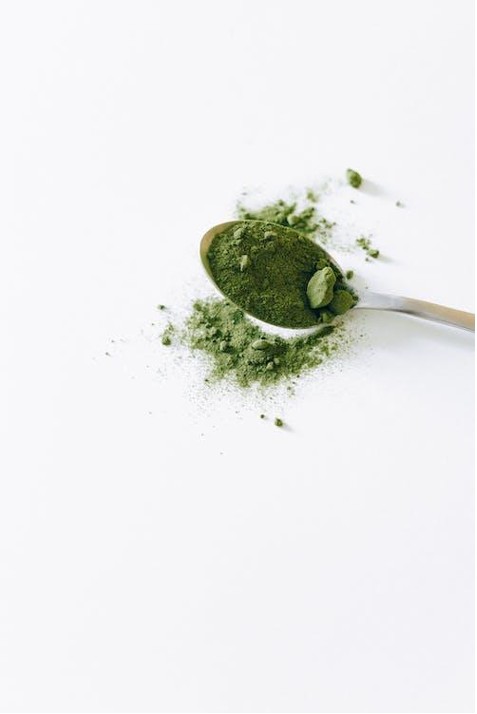 Benefits Of Preparing Kratom Tea At Home
Kratom is a famous Southeast Asian herb known for its stimulant properties. Many people prefer drinking kratom tea due to its energizing properties to begin their day, like coffee consumption.
The herb is available in many forms, including kratom alternatives, tablets, edibles, dried leaves, tinctures, and more. Though there are numerous benefits of preparing kratom tea at home, we have listed some of the best benefits of kratom to make your understanding better: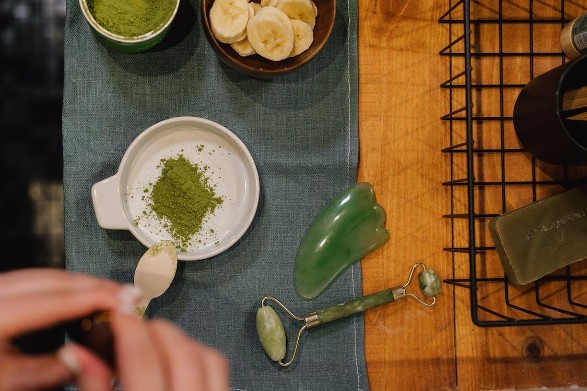 You Can Get Its Excellent Effects Sitting At Home
People making kratom tea at home can easily experience its effects while sitting at home. They won't need to trouble themselves and go out to have this product.
They can easily purchase the ingredients and quickly make tea infused with kratom and that too with different flavors.
Making kratom tea also allows a user to consume it customized. They can add the ingredients and flavors of their choice and be sure of what they are consuming.
Kratom Tea's effects are slightly different compared to taking the powder. In general, Kratom Tea has more stimulant effects than other kratom products.
Effects of Kratom Tea Also Last For Long Hours
A small dosage of kratom tea begins showing its effects and biochemical benefits in around 10 to 15 minutes. The maximum effects may last for 1.5 to 2.5 hours after the intake. The effects of higher doses of this tea can last up to eight hours.
The body takes 24 hours to eliminate half of the kratom a person intakes in tea and five days to eliminate it from the body. It is based on the metabolism of the body.
While kratom tea offers a potential impact with some significant positive effects, it also comes with its side effects.
However, the FDA does not approve the herb and its products for medicinal use. Moreover, excess consumption may lead to addiction, so intake it in low doses.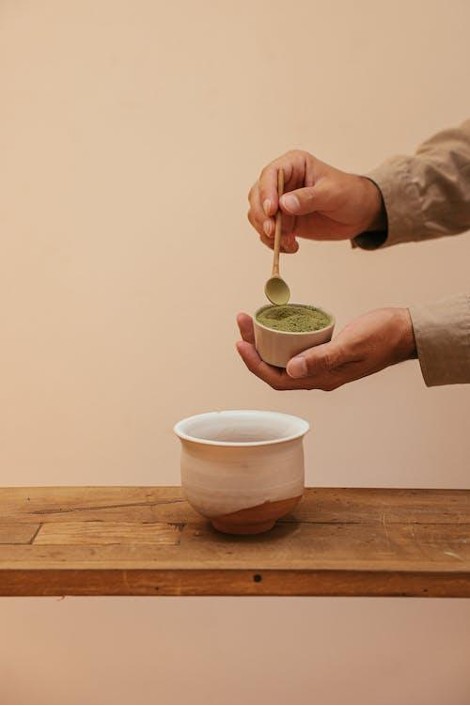 Kratom Tea Tastes Good When Made At Home
The taste of kratom leaves is quite bitter. The flavor is natural and earthy. If you are okay with the authentic flavor, then it is excellent! If not, you need not worry; there are numerous ways to improve the taste of your home.
You can add natural sweeteners like honey to enhance the taste. Other additives include fruit syrups, ginger, lemon juice, or artificial sweeteners.
After mixing the two for the perfect results, you can even go for a fruit/kratom tea hybrid. Adding sweeteners to your drink makes it much more appealing and tasty. Thus, the user will get a tasty drink with many advantages.
None of the sweetening ingredients mentioned above will reduce the effect and are readily available in households. So, one may find the taste even better when the tea is made at home as they can modify and mask the taste according to their choices.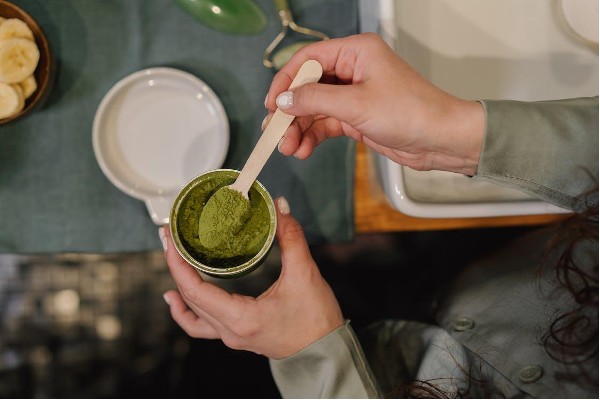 Kratom Tea is Easy To Prepare
Most kratom users prefer preparing kratom tea at home because it is easy to prepare and needs minimum effort.
A user can arrange the readily available ingredients in the market and start preparing the kratom tea just as they make any other tea.
They can follow the procedure mentioned above to make kratom tea and experience the amazing effects of the herb. This warm tea with the herbal effects of kratom is enough to make a day wonderful.
Cheaper Than Other Methods of Consumption
Preparing kratom tea requires only a few ingredients and tools like water, kratom powder or leaves, lemon, a saucepan, a strainer, and sweeteners if required.
On the other hand, capsules, tinctures, edibles, oils, etc., are much more expensive than kratom tea.
Not everyone has the same budget for purchasing expensive products to experience the effects of kratom.
Many people still look for cheaper methods within their budget and enjoy the advantages of the herb, and preparing kratom tea is one of such less expensive methods.
Due to its rich alkaloid content, it is used as a herbal supplement. It would help to buy approved kratom from a trustworthy brand to experience the best effects.
Final Thoughts
While the market is loaded with so many opioid pain relievers with many health benefits that can reduce chronic pain, and acute liver injury, improve mental health, treat depression, reduce high blood pressure, relieve fatigue, relieve pain, improve sexual performance, reduce respiratory depression, mood disorders, and many more.
But these opioid drugs with multiple health outcomes lead to side effects, and avoiding these drugs can lead to opioid withdrawal symptoms. Therefore, people are switching to herbal alternatives with excellent effects.
Kratom use is increasing rapidly as it is loaded with multiple vitamins, nutrients, and minerals. Kratom may act as an energy booster and help the body in several ways. Making kratom tea is also simple and easy and the article might also have guided you on how to make kratom tea.
You should, however, limit the consumption of kratom supplements and seek medical advice if you notice any side effects.