View count is a significant metric on YouTube because it indicates the level of your popularity. Having a stabilized flow of views coming to your channel secures a higher position in YouTube ratings. So, it is no surprise that bloggers search for the quickest and effective ways to increase views and gain popularity on YouTube. Although many factors depend on the specifics of your content, there are some versatile tips that would help you to improve your performance and get more attention from users on this platform. They all are gathered in this article.
To Buy Or Not To Buy?
Services that provide an increase of stats for money are as old as YouTube itself. And though many people know those as bot farms, today you can purchase growth that will be practically the same as organic one. But you shouldn't count on a blistering start right after you buy 200 YouTube views. Nowadays, purchased stats are a good tool for promotion purposes, but these cannot substitute organic growth. Hence, even though paid views can come in great help in your way to recognition, you must aim for the organic gaining of an audience on YouTube in the first place. The decision if you really need to buy views for the channel is up to you. 
Work On Schedule 
One of the vital things that impact your growth on YouTube is the consistency of posting new materials. For the ones who are new on YouTube, the optimal frequency of uploading new videos will be once or twice a week. As your experience grows, it will be good to expand the number of videos to 3 or more in one week. It is highly important to keep the time of uploading the same: users expect new materials at a certain time and thus you can count on getting more views right as you release a new video.
Add The Keywords
Keywords are your primary weapon when it comes to SEO. The terms you choose will help both users and the algorithms of YouTube. With the right words, the system will be able to categorize your content properly, so it will be seen by the users who are potentially interested in it. Define which terms are the most relevant for your niche, and can guide users straight to your channel. Infuse them in your video:
Title

Description 

Thumbnails
Pro tip: add CC to your video. Such practice not only helps to expand your reach but is also a storage for a lot of keywords. 
Unite Your Videos Into Series
To gain more views and subscribers to your profile on YouTube, it is better to create a series of content, so users have something to wait for. Besides, this is a reason for creating playlists, which can also multiply your view count. Playlists act well for this purpose due to the feature of autoplay, which helps to keep users within your content for a longer time. People are incredibly lazy beings, hence when this feature is on, the chance your older videos will receive some attention too.
Promote Your Videos With Cards And End Screens
Another effective method to drive viewers to your other content is adding the links to it to cards and end screens. The trick is that:
your suggested content has to be relevant to the one you show in the current video

Periodically check and redo cards in your older videos

Redirect users to the rest of the playlist, to increase the chance of them watching more of your videos. 
Again, you have to be sure that the video you promote with the end screen or card is related to the main one. In fact,  you can include the encouraging phrases in your newer vids, and ask users to check them out.
Make Custom Thumbnails 
A tiny thumbnail is one of the most effective attention hooks on the platform because this is the first thing that appears before the eyes of the user, as they look through their search results. So, this is where you can give your viewers a hint on what your video is about. 
Use moderate colors – milder for backgrounds with accented details 

Don't overload your thumbnail with elements, because the original size of the picture on the interface is very small

Add a gif that reveals your content (it will appear instead of the thumbnail in a few seconds)

Include short text in your thumbnail and don't forget to make it keyword-rich.
Create Something Original
The most effective way to get more views is to provide outstanding, unique content that nobody else is doing. This is quite a  hard task nowadays, but possible. Concentrate on what you do best and what you have passion for. Today consumers look for sincerity and a genuine attitude because that's what makes an online dwelling more intimate. Besides, if you are doing content about things you really like, that is what exactly makes your videos stand out from the others. 
Control The Interests Of The Audience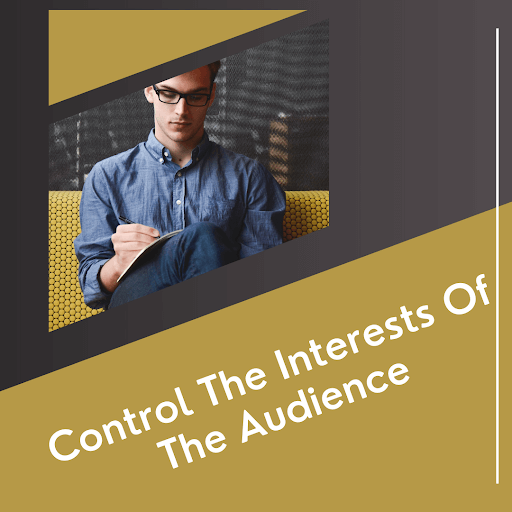 Actual content attracts more users, that is a given. Follow new trends of your industry and YouTube in general, to catch up with what engages the viewers the most. Thus you can piggyback on viral trends and expand your reach, driving new viewers to your channel. Make sure that you are ready for an increase – have enough time to engage with your audience, maintain a consistent schedule, and analyze the result that you get. 
Cross-Promote Your Videos On Other Platforms
Cross-platform promotion helps to increase your views because you redirect new audiences from there. Write connected posts and encourage your followers from other social media profiles to visit your YouTube channel. You can also announce upcoming videos, to motivate the public to see something new from you. Discuss your recent videos with the audience too – some part of your subscribers on other platforms already follow your YT, so they can easily help you to grow interested in you. 
Conclusion 
In current circumstances, getting more views on YouTube is one of the most complicated tasks that you can meet on your way to popularity. Boosting your profile with paid services at the beginning of your career is a good idea if you use social media purchased stats wisely and carefully. 
However, even if you have invested money in your growth, you still have to develop your creativity and analyze your progress constantly to improve your tactics quickly. Watch and learn from your colleagues, get inspiration from favorite bloggers as well. 
Also, keep up the communication with your audience – getting their honest feedback is the best for adjusting your plan and having a better experience as an entrepreneur on YouTube.