In 2023, finding the perfect streaming service to suit your entertainment needs can be overwhelming. With multiple subscription-based platforms available, today's blog post focuses on Hulu – a popular choice among viewers for its vast content library and affordable plans.
We'll dive deep into the pros and cons of Hulu to help you decide if it's right for you. So, grab your popcorn, sit back, relax, and join us as we explore whether Hulu is worth including in your must-have streaming lineup in 2023!
Hulu Key Statistics
According to businessofapps, Hulu generated approximately $9.6 billion in revenue in 2021.
Over 39 million people subscribe to Hulu.
4.1 million of those subscribe to Hulu's Live TV services.
In 2019, Disney valued Hulu at $15.8 billion when it acquired the remaining stake from Comcast.
Hulu Quarterly Revenue 2019 to 2022 ($mm)
Hulu Overview
| | |
| --- | --- |
| Launch date | 29 October 2007 |
| HQ | Los Angeles, California |
| People | Jason Kilar (co-founder), Joe Earley (President), Bob Chapek (CEO, Disney) |
| Business type | Subsidiary |
| Owner | The Walt Disney Company |
| Industry | Video streaming |
Hulu, a widely known streaming platform, provides a substantial collection of on-demand offerings like films, television series, and unique productions. Initiated on October 29, 2007, by NBC Universal, Fox Entertainment Group, and ABC Inc., Hulu has expanded and now competes vigorously in the digital streaming arena. They boast a diverse array of content from multiple networks and studios while also dedicating substantial resources to exclusive original shows like "The Handmaid's Tale," "Castle Rock," and "Little Fires Everywhere."
A distinguishing aspect of Hulu, compared to numerous streaming platforms, is its provision of live television via Hulu + Live TV. This subscription plan allows users access to over 75 channels of live television programming such as news, sports events, reality shows and more – giving them the convenience of both on-demand viewing along with real-time broadcasts. Furthermore, Hulu provides multiple subscription plans tailored for different budgets or ad preferences – starting at $7.99 per month for an ad-supported experience or upgrading to higher-priced plans with no ads or additional features like DVR storage space. For those considering cutting the cord from traditional cable providers yet still seeking flexibility in how they watch television content, Hulu could be an attractive alternative worth exploring further.
Current Pricing And Subscription Plans
In this section, we will discuss the current pricing and subscription plans available for Hulu in 2023. Check out the table below for detailed information on the various Hulu packages offered.
| Plan | Price per Month | Content | Ads | Live TV |
| --- | --- | --- | --- | --- |
| Hulu Basic | $7.99 | Extensive library of TV shows and movies | Yes, with occasional commercials during playback | No |
| Hulu (No Ads) | $14.99 | Extensive library of TV shows and movies | No, ad-free experience | No |
| Hulu + Live TV | $69.99 | Extensive library of TV shows and movies, plus more than 75 live TV channels | Yes, with occasional commercials during playback | Yes |
| Hulu (No Ads) + Live TV | $82.99 | Extensive library of TV shows and movies, plus more than 75 live TV channels | No, ad-free experience | Yes |
It is important to remember that Hulu's different plans come with various features, depending on your chosen subscription. Be sure to evaluate which plan suits your needs and preferences best.
Latest Features And Updates For 2023
Hulu is constantly evolving to stay competitive in the fiercely competitive streaming landscape. While there have been no official announcements regarding the latest features and updates for 2023, we can anticipate some possible changes based on user feedback and market trends. It wouldn't be surprising to see Hulu continue to expand its library of exclusive content with more original movies, TV shows, and documentaries. Additionally, we may see new subscription plans designed to cater to different users' needs as well as an enhanced mobile app experience with improved navigation and accessibility features.
Another area that Hulu could improve upon is its recommendation system. Though already quite robust, it's not perfect – so improved customization options would be a welcome addition in 2023 for viewers who want more control over what they watch next. One thing that will likely remain unchanged is Hulu's live TV streaming option which has consistently rated highly among users due to its high-quality streams and broad channel selection.
Summary Of Most Important Pros And Cons (Table)
| PROS | CONS |
| --- | --- |
| Low price for the basic plan | Ad-supported (unless you pay extra to remove ads) |
| 50 hours of cloud DVR storage | Only two screens included unless you pay extra |
| Quick Updates on New Episodes | Expensive add-ons |
| Provides a wide variety of TV content from several sources. | Multiple pricing schemes and plans |
Pros Of Using Hulu In 2023
Hulu offers an extensive library of popular TV shows and movies, affordable subscription plans, bundles and add-ons, a live TV streaming option, exclusive original content, and quick updates on new episodes – keep reading to find out more!
1. Extensive Library Of Popular TV Shows And Movies
In 2023, a prime benefit of Hulu is the large collection of well-liked TV shows and movies. This streaming platform offers both current hits and timeless classics, catering to diverse tastes. Next-day viewing enables users to stay current with their preferred network shows and enjoy intriguing originals.
Hulu boasts sought-after titles such as The Handmaid's Tale, Fargo, Atlanta, This Is Us and Brooklyn Nine-Nine. Film enthusiasts will relish the extensive array of movies like Parasite, Knives Out, Creed II, and Prisoners. Moreover, Hulu provides access to a wide variety of international content unavailable on other platforms. With a rich assortment across different genres, Hulu has undeniably established itself as a top streaming service.
2. Affordable Subscription Plans
Hulu offers various subscription plans that cater to different budgets and preferences. Here are some highlights of Hulu's affordable options:
Hulu (ad-supported): This plan costs only $7.99 per month and provides access to thousands of TV shows and movies, with occasional commercials during programming.
Hulu (no ads): For those who dislike interruptions, this plan is available for $14.99 per month. It offers an ad-free viewing experience on most content in the extensive library.
Hulu + Live TV: In addition to on-demand content, this plan includes live TV channels for news, sports, and entertainment. It costs $69.99 per month with some add-ons available for additional fees.
Disney Bundle: For the ultimate entertainment package, subscribers can also bundle their Hulu account with Disney+ and ESPN+ for only $12.99 more per month.
With these options at varying price points, Hulu has made it easy for viewers to find an affordable subscription plan that suits their needs.
3. Bundles And Add-ons
Hulu's subscription plans come with a range of bundles and add-ons that give users greater flexibility. For example, the bundle of Disney+ and ESPN+ with Hulu is a solid deal for sports fans who also want family-friendly content. This combined package enables you to access over 65 live TV channels and exclusive programs from Disney and ESPN for $12.99 per month in 2023.
However, if you're looking for personalized or niche content, adding Premium Networks like HBO, Cinemax or Showtime may be more suitable. These premium channels cost an extra fee on top of your standard subscription but offer new releases, award-winning shows, documentaries, specials, and much more.
Hulu offers various other add-ons as well such as boosting your DVR storage capacity up to 2TB so you can easily record any show anytime without worrying about running out of space. Similarly, Unlimited Screens lets you watch on unlimited devices simultaneously so everybody in your household can enjoy their favorite programming at once.
4. Live TV Streaming Option
Hulu offers a live TV streaming option that allows you to watch popular channels live. Here are some key features of Hulu's Live TV Streaming Option:
Over 75+ channels including sports, news, and entertainment.
Access to local broadcast networks such as ABC, CBS, FOX, and NBC.
Cloud DVR storage for recording your favorite shows and movies.
Multiple streams are allowed simultaneously on up to three devices.
User-friendly interface with easy navigation and recommendations based on your viewing history.
Note that Hulu's live TV service requires a compatible device and internet connection of at least 8 Mbps for a smooth streaming experience. Overall, the live TV streaming option is a great addition to Hulu's existing library of TV shows and movies, especially for sports enthusiasts who want access to live games and events.
5. Exclusive Original Content
Hulu's exclusive original content is one of the main reasons why many viewers choose to subscribe to its service. The streaming platform has been producing some amazing shows and movies that are exclusive only to Hulu subscribers. These include award-winning shows such as "The Handmaid's Tale", "Pen15", and "Ramy". One great thing about these original programs is that they release new episodes weekly, so viewers can stay up-to-date with their favorite series.
Hulu also offers a diverse range of exclusive movies, documentaries, and short films. From horror flicks like "Books of Blood" to romantic comedies like "Palm Springs," there's something for everyone on Hulu's library of original content. Viewers who love watching unique or unconventional stories should definitely consider subscribing to this streaming platform for its impressive original programming lineup in addition to its regular TV show and movie library options available at affordable prices.
6. Quick Updates On New Episodes
Hulu offers a unique advantage to viewers with its quick updates on new episodes, allowing them to stay up-to-date with their favorite TV shows. Here are some key points to consider:
Episodes are typically added within 24 hours of airtime, meaning viewers won't have to wait long to catch up on the latest developments.
Hulu also provides notifications when new episodes become available, making it even easier for viewers to stay in the loop.
With certain shows, Hulu even offers the next-day airing of new episodes along with live TV streaming for an added level of convenience.
Quick updates on new episodes make Hulu an excellent choice for those who don't have traditional cable or satellite TV and want an affordable and flexible streaming service that keeps them current on popular shows.
Overall, quick updates on new episodes are just one of many benefits that make Hulu a compelling option for those looking to cut the cord and enjoy premium content at their convenience.
Cons Of Using Hulu In 2023
Hulu has some drawbacks that may make it less appealing to certain viewers, including limited international availability, frequent commercials, inconsistent selection of older TV seasons, a relatively small selection compared to other streaming services, and limited downloading ability.
1. Limited International Availability
Hulu's limited international availability may be a major drawback for viewers who travel frequently or live outside of the United States. Here are some key points to consider:
Users outside of the US cannot access Hulu without using a VPN or similar workaround.
Even with a VPN, users may experience slower streaming speeds and other issues that can affect their viewing experience.
The limited availability also affects the selection of shows and movies that non-US users have access to.
Some popular titles on Hulu may not be available in certain countries due to licensing restrictions.
2. Frequent Commercials
One of the biggest drawbacks of using Hulu in 2023 is the frequent commercials. While its subscription starts at $7.99 a month, users will have to sit through ads during movies and TV shows unless they upgrade to the no-ad plan, which costs $14.99 per month. This can be frustrating for viewers who want uninterrupted streaming, especially compared to competitors with ad-free options.
But it's not all bad news. The frequency of commercial breaks on Hulu has decreased over time, and some users report that they are less intrusive than on traditional cable television. Additionally, if you don't mind the occasional break or prefer lower-priced plans, then Hulu could still be an excellent choice for your streaming needs in 2023.
Ultimately whether or not frequent commercials on Hulu make it worth subscribing to depends on your personal preferences and priorities as a viewer. It may be helpful to weigh up all pros and cons before making any final decisions about which service meets your criteria best!
3. Inconsistent Selections From Older TV Seasons
One potential drawback of using Hulu in 2023 is the inconsistent selection of older TV seasons. Here are some important things to keep in mind about this particular con:
While Hulu has an extensive collection of TV shows, some viewers might be disappointed with the limited availability of older seasons for certain shows.
Certain popular series might only have a few select seasons available, while others have none at all. This can make it challenging to catch up on past episodes if you missed them during their initial airing.
It's worth noting that this issue isn't limited to Hulu – other streaming services may also have similar limitations when it comes to older TV show content. However, it's still something to keep in mind when evaluating whether Hulu is right for you.
On the flip side, Hulu does regularly add new content to its platform, including recent episodes of current shows. This means that while you might not be able to access all past seasons of a show, you can likely stay up-to-date on new episodes as they air.
It's also worth checking out reviews or online forums dedicated to discussing streaming service options – other users may have additional insights into which platforms offer the best selection for specific types of content or shows.
4. Small Selection Comparatively
One of the cons of using Hulu in 2023 is the platform's relatively limited selection compared to some other streaming services. While Hulu does offer a diverse range of popular TV shows and movies, its library may not be as extensive as some competitors. This can be particularly noticeable when it comes to older seasons of certain TV shows, which may not always be available on the platform.
However, it's important to note that this downside will likely depend on individual viewing preferences. If you're primarily interested in newer or more recent content, then Hulu's library may still provide plenty of options for your needs. Additionally, the service regularly updates with new episodes from currently airing TV shows, meaning you won't have to wait long for new releases. Overall, while there are certainly areas where Hulu could expand its selection further, it remains a strong option for many viewers seeking high-quality streaming content.
5. Limited Downloading Ability
Hulu's downloading ability is limited compared to other streaming services, which could be a disadvantage for some viewers. Here are the reasons why:
Some titles are not available for download: Not all titles on Hulu can be downloaded for offline viewing, which means that you have to stream them online. This can be frustrating if you don't have a reliable internet connection or if you're traveling.
A Limited number of downloads: Even for titles that are available to download, there is a limit to how many episodes or movies you can download at one time. This means that you may not be able to binge-watch an entire season of your favorite show offline.
Downloading is only available with select plans: Hulu's downloading feature is only available with their ad-free plan and Live TV plan with premium networks add-on. If you have the ad-supported plan, you won't be able to download anything.
Downloads expire after 30 days: Once you've downloaded a title, it will expire after 30 days. Additionally, once you start watching a title, you'll have 48 hours to finish it before it expires.
Overall, while Hulu does have some limitations when it comes to downloading content, it still offers a great selection of popular TV shows and movies that may make up for this downside depending on your individual needs and preferences.
How To Determine If Hulu Is Right For You In 2023?
Assess your viewing preferences, budget, and compare Hulu to other streaming services, and take advantage of the free trial period to determine if it's the right fit for you.
1. Consider Your Viewing Preferences
In 2023, to determine if Hulu suits your streaming needs, assess your viewing habits. Do popular TV shows or movies appeal to you? Are live TV streaming, exclusive original content, or both attractive options?
Hulu provides a vast collection of popular TV shows, movies, and exclusive original content unavailable elsewhere. A live TV streaming feature includes over 60 channels. However, for those focused on movies or international programming, Hulu might not be ideal. Weigh content priorities when deciding on Hulu's value.
When examining viewing habits, also evaluate television watch frequency and consistency. If specific programs or genres hold more appeal, confirm their availability on Hulu before subscribing. Moreover, consider the number of users on your account – Hulu allows multiple simultaneous streams but restricts devices per account based on subscription plans. Ensure everyone has access as needed while remaining budget-conscious.
2. Evaluate Your Budget
When deciding if Hulu is right for you in 2023, one important factor to consider is your budget. While Hulu offers affordable subscription plans, it's still important to assess how much you're willing to spend on a streaming service each month. Take into account any other entertainment expenses you may have, such as going out to the movies or buying DVDs.
If you're trying to save money, consider opting for the ad-supported version of Hulu instead of the no-ads plan. You'll be able to enjoy all of their content at a lower price point while sitting through occasional commercial breaks. Also, keep an eye on special deals and promotions that may pop up throughout the year – they could help make Hulu even more cost-effective for your needs.
Finally, don't forget about comparing costs with other streaming services like Netflix or Amazon Prime Video. It may turn out that another platform aligns better with both your viewing preferences and budget requirements.
3. Compare Hulu To Other Streaming Services
When it comes to streaming services, there are a lot of options out there. Hulu is a great choice for those who want access to current TV shows and movies, as well as premium content like original programming. Compared to Netflix, Hulu has a wider selection of current TV shows available right after they air. For sports fans, Hulu with Live TV offers over 60 channels including ESPN and CNN, which can be a significant advantage over Amazon Prime Video or Disney+.
However, Netflix still reigns supreme when it comes to original content production. With critically-acclaimed shows like Stranger Things and The Crown, along with multiple Oscar-nominated films each year, the service consistently sets itself apart from other competitors in terms of quality productions. Another factor that may sway viewers towards other services is the presence (or absence) of ads – while Hulu does offer an ad-free option for an additional cost, its basic plan includes commercials during programming.
Ultimately, choosing between streaming services depends on what you're looking for in terms of content selection and price point. It's worthwhile to compare not just Hulu versus Netflix but also alternatives like Amazon Prime Video or HBO Max before making your decision. And don't forget about free trial periods – taking advantage of these can give you firsthand experience with each platform before committing long-term!
Test Out The Free Trial Period
To decide if Hulu suits your needs in 2023, use its free trial. This grants access to all features and content, such as exclusive original series and live TV streaming. During this period, explore the vast collection of in-demand TV shows and films, along with available add-ons and bundles.
While testing out Hulu's free trial period, consider your viewing preferences and evaluate your budget compared to other streaming services like Netflix or Amazon Prime Video. Take note of the accessibility, quality, customization options, parental controls, recommendation system, navigation experience across different devices (mobile app vs desktop), and simultaneous stream capability – these are important factors that can influence whether or not you decide to subscribe after the trial period ends.
Additionally, seek reviews from experts like Stephen Lovely or Bill Frost who have tried it themselves so that you can get a better idea of what real users think about using Hulu in 2023. By being informed of all these factors beforehand during your free trial period test run, you can make an educated decision about whether or not subscribing to Hulu is worth it for you in 2023.
Alternatives To Hulu
Other popular streaming services include Netflix, Amazon Prime Video, Disney+, and HBO Max. If you're looking for a comparison of these options, keep reading to see if Hulu is the right fit for your viewing preferences and budget.
1. Netflix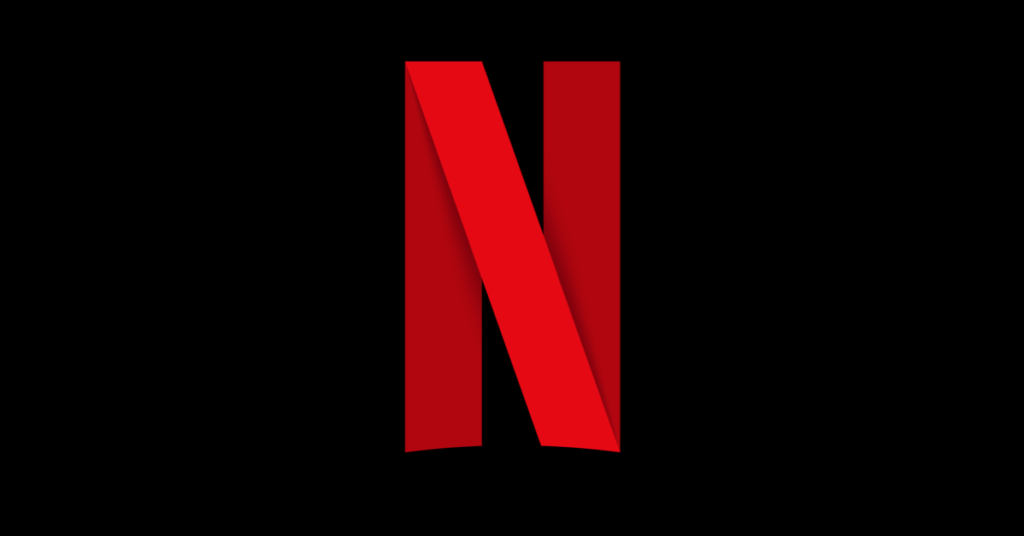 Netflix, a top streaming service, boasts an immense library of on-demand television series, films, and unique material. With greater exclusivity than Hulu, it provides content found nowhere else. The platform features a user-friendly interface and an outstanding recommendation system that proposes fresh titles derived from previous viewing habits.
2. Amazon Prime Video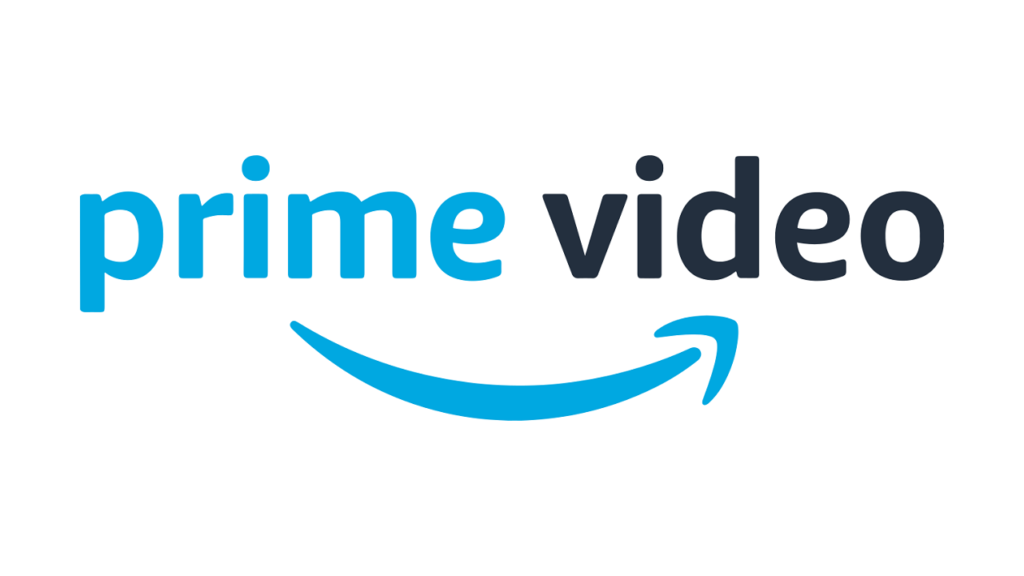 Amazon Prime Video, a well-known streaming platform, usually comes with the renowned Amazon Prime package, granting users numerous premium services through yearly or monthly subscriptions. The platform lets viewers download movies and TV series for offline enjoyment, ideal for extended road trips or air travel.
3. Disney+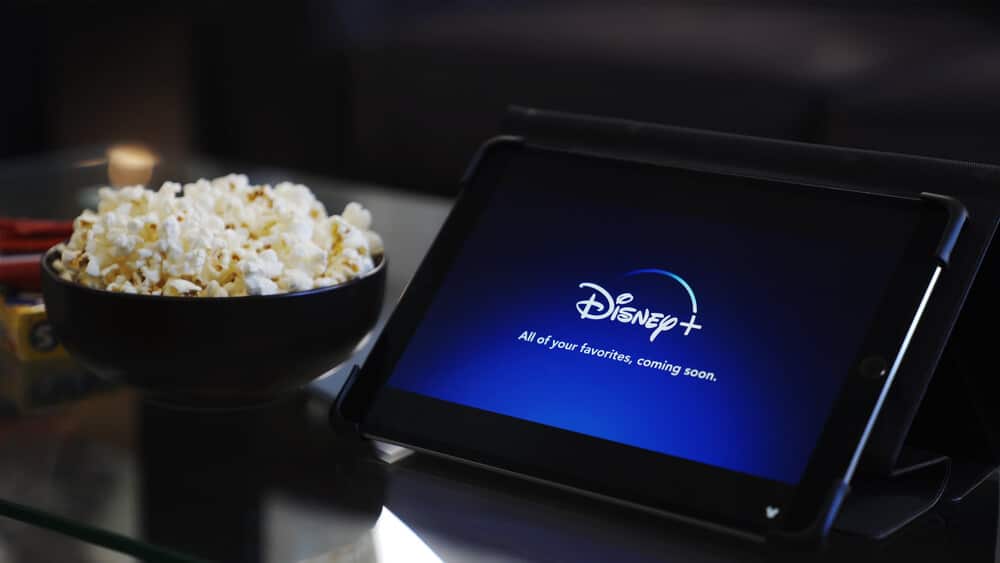 When it comes to streaming services in 2023, Disney+ is a name that cannot be ignored. This site provides numerous options for content suitable for families, such as beloved Disney movies, popular Pixar films, and exciting Marvel shows. In addition to its extensive library of beloved titles, Disney+ also streams new original series like "The Mandalorian" and "WandaVision," which have already garnered critical acclaim.
One great advantage of Disney+ is its affordability. The platform's user interface is also incredibly easy to use and navigate on multiple devices – so you can watch your favorite titles whether you're on the go or at home. Ultimately, if you're looking for heartwarming nostalgia alongside excellent new releases all without breaking the bank-Disney Plus could be an ideal choice for you!
4. HBO Max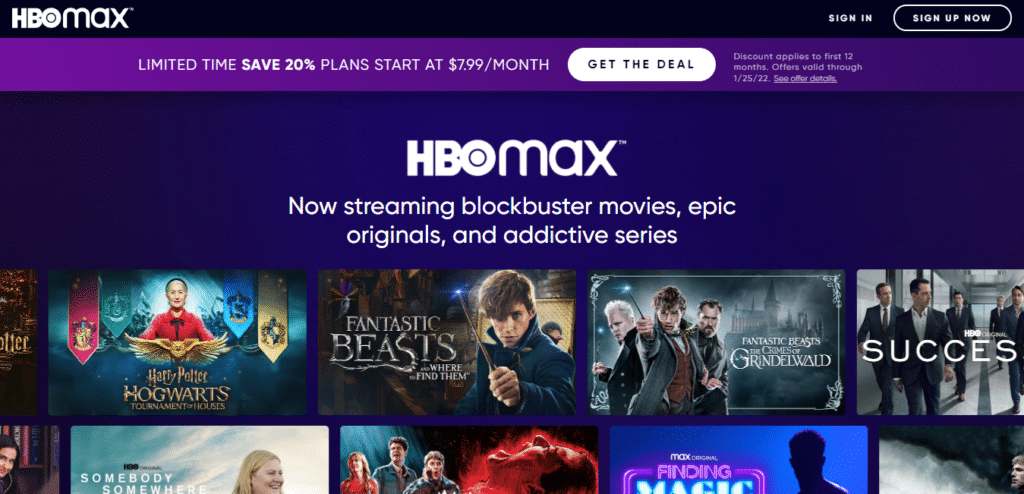 HBO Max is a streaming service that can be an attractive alternative to Hulu in 2023. HBO Max could be an excellent choice if you're looking for exclusive content from HBO and other networks/studios without any ad interruptions or have already watched everything on Hulu or other streaming services. However, keep in mind it comes at a higher cost than its competitors and doesn't currently offer live TV options.
Conclusion
In conclusion, Hulu remains one of the most popular and affordable streaming services available in 2023. Its extensive library of TV shows and movies, exclusive original content, and live TV streaming options make it a compelling choice for viewers. However, limited international availability, frequent commercials, and inconsistent selections from older TV seasons are potential drawbacks to consider. When deciding if Hulu is right for you, be sure to evaluate your viewing preferences, and budget, compare it to other streaming options like Netflix or Disney+, and take advantage of the free trial period. Overall, with its user-friendly interface and customizable features on multiple devices – Hulu is definitely worth considering as your go-to streaming service in 2023!