Streaming has now become a preferable option for consumers. Many of the companies like Hulu, Amazon Prime Video, YouTube TV, and Sling TV has started to provide live TV streaming services, and hence it is our time to say good-bye to our standard cables. Looking for how to watch live TV on Hulu? First, let's check out what is Hulu.
Hulu is an American online video-on-demand service with live TV Shows on your computer without any subscription to cable TV. Hulu gives access to a wide library of on-demand content. You just need a high-speed internet connection and a subscription package to enjoy Hulu
Hulu Live TV can be a perfect choice if you look to cut down your cable connection because of the vast content library. Furthermore, you could record TV and watch it later, so don't think about watching live shows. Here's what you have to know about how to watch live TV on Hulu.
How to Get Access to Hulu Live?
You need a compatible device, and Hulu's new version, and a stable Internet connection in order to access Hulu Live. A US debit or credit card or other digital means of payment such as PayPal, Venmo, or Hulu gift cards would also be helpful. Live TV users must also set up their home network within 30 days of enrollment.
How to Register for a Hulu Account
Registering for Live TV in Hulu is a pretty quick procedure and it is much simpler if you already have a Hulu account. The search for How to Watch Live TV on Hulu ends here.
First Time Users: Sign Up for Hulu Live Tv
This is how you should sign up for Hulu with Live TV if you don't have a Hulu account already: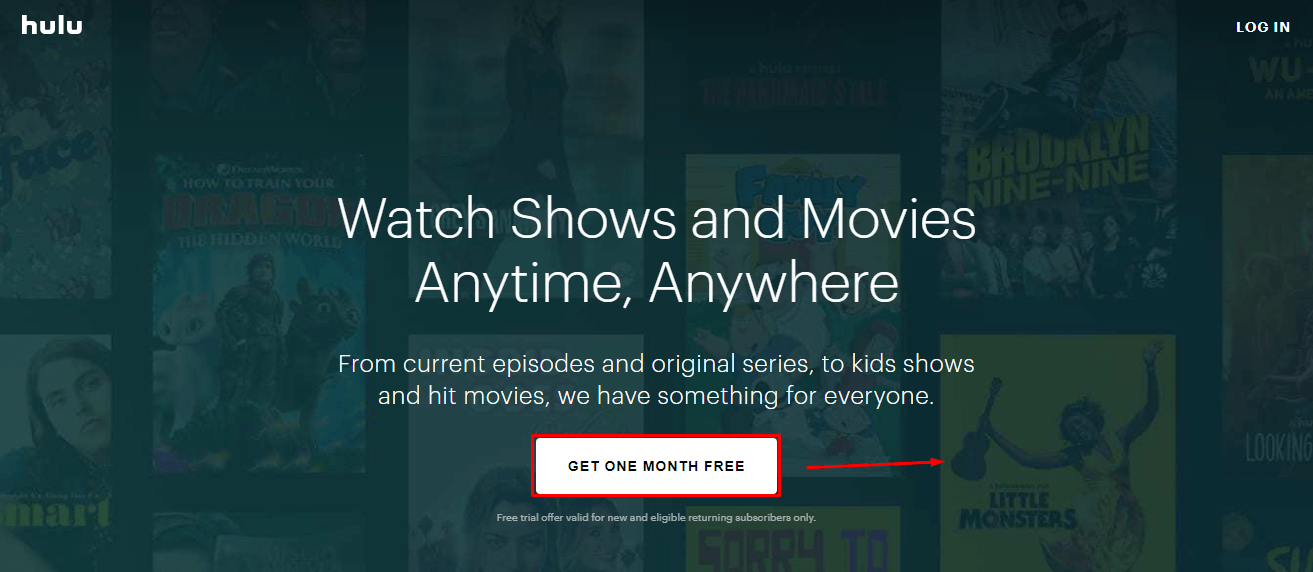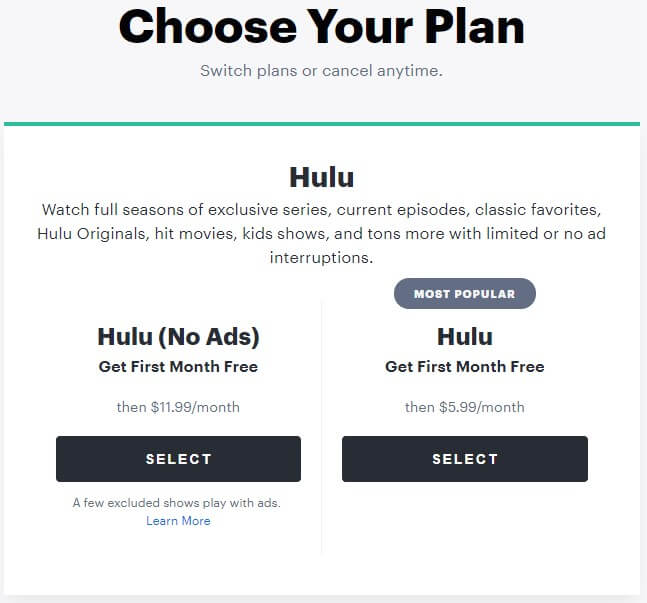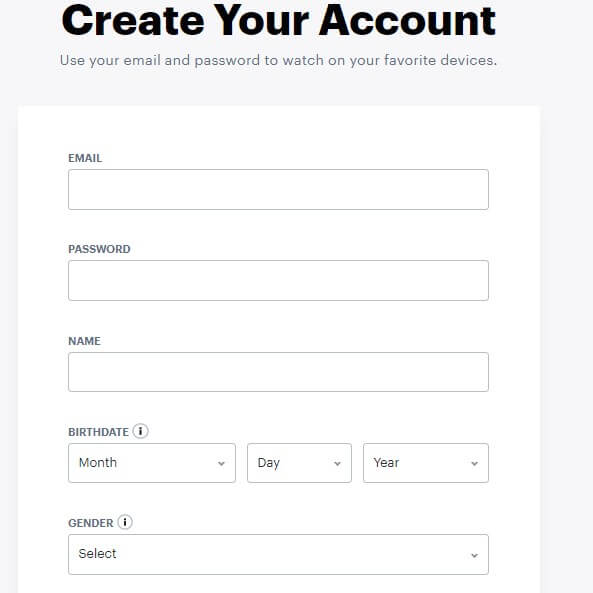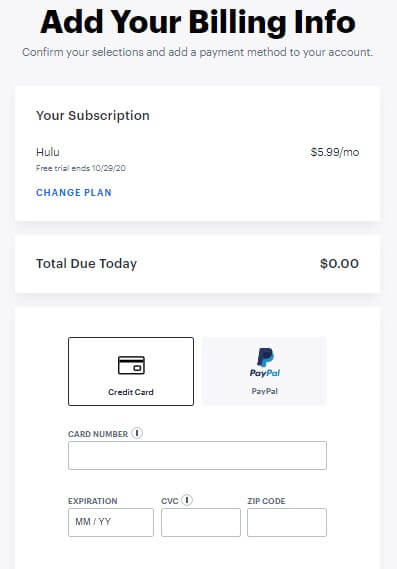 1. Visit hulu.com
2. Click the One Month Free Trial Option.
3. Choose the right Hulu Plan.
4. Create a Hulu account by filling up the information.
5. Add Hulu billing info.
6. Then click submit.
For Existing Hulu TV Users
With a Hulu subscription, it is much better to incorporate live TV:
Visit

hulu.com

Then click on the

login

option from the right top corner.

Enter your login details (email and password).

Now from the

Settings

option click on

Account

.

Now Click on the

Subscription

. Then click

Manage Plan

. It will display the current plans and other plans you can switch to.

Choose the plan and turn on the toggle for Hulu + Live TV.

Click on Review Changes to Confirm.
Which Hulu Live TV Plan Is Right for You?
It is better to pick a live TV scheme from Hulu than for most other providers when you only have to take one aspect into account.
The no commercial package is a decent deal if you want a lot of on-demand streaming content and you don't want programs split up with advertisements.
The cheaper, limited commercial package is a safer alternative if you are not concerned with advertising on demand.
Check Out 25 Best Movies On Netflix to Watch During this 2020 Pandemic
Hulu With Live TV Add-Ons and Special Features
Hulu and Live TV plans have 50 + channels and a DVR (digital video recorder) feature, but you can spend extra to get more channels and feature access.
Check out the add-ons and extra channel packages you can add to a Hulu with Live TV subscription:
Enhanced Cloud DVR: The amount of content you can hold in your cloud DVR increases and allows ads to be skipped while watching content.
Unlimited Screens: Removes the cap on how many streams can be accessed at once. The standard limit is 2 windows, meaning you can access an infinite number of devices at your home and a maximum of 3 handheld devices at a single time.
Showtime: Add up to eight live showtime networks, like east and west coast broadcasting when available according to the venue. This provides links to the entire Showtime material on-demand collection.
Cinemax: Adds up to seven live Cinemax networks, both east and west coast, if available. This provides on-demand access to contents from Cinemax.
HBO: Adds up to 7 live HBO channels with broadcasting on both East and West Coast. This provides on-demand HBO content links to HBO NOW.
Disney+ Hotstar: Adds contents of Disney+ Hotstar.
Read Also: How Do I Reactivate My Hulu Account
How to Setup Hulu Live TV
Select the Hulu Live TV Button on every supported system simply to view live TV in Hulu. You can pick a specific channel you want to watch from the Live Guide to find new and upcoming programs.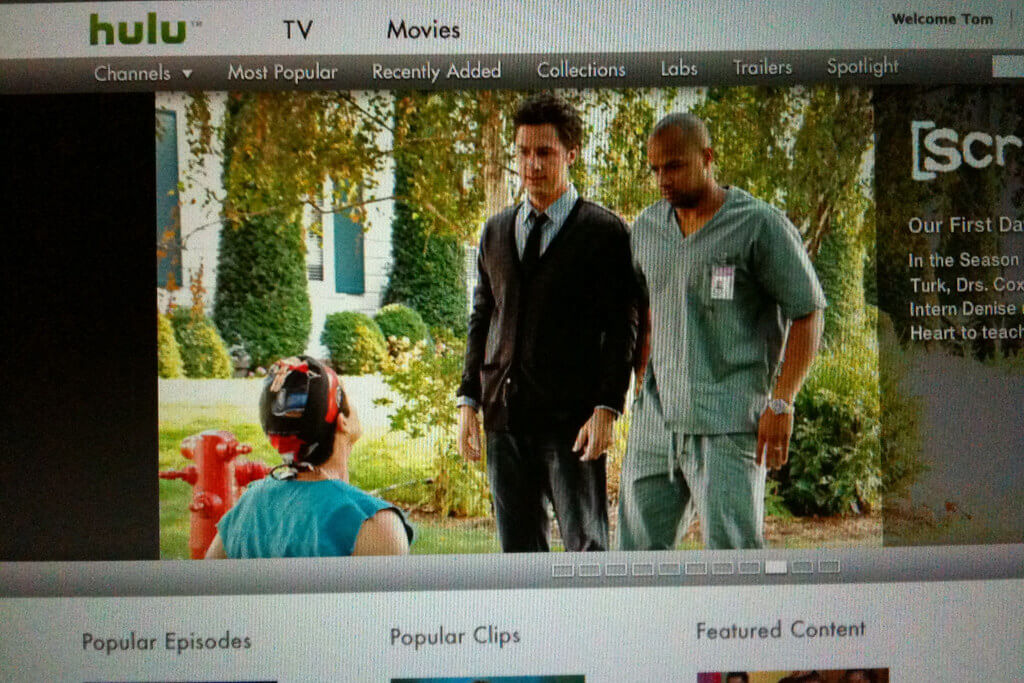 How to Watch Live TV Online or With the Hulu App?
Start the Hulu Application.

Select Live TV on the home screen. This is situated at the upper left of the screen. The channel you watched for the last time will show you there.

Choose the channel to be watched.

Hulu will then load your chosen Live TV channel.
How to Watch Hulu live TV on Apple TV or Roku?
Start your Smart TV

Launch the Hulu app.

Go to the top of the screen Live TV button. For Apple TV, go to the Live TV Guide.

Live TV Guide is going to open on Hulu.

On the left-hand side, you will find the menu where you will find All, Recent, My Channels, Sports, News, Movies, and Kids.

Choose the channel you want to watch and then press ok the remote.

The Live TV channel that you picked will start playing on Hulu.
Check Out Netflix is testing a Rs 349 Mobile+ plan in India
FAQs
Does Hulu Offer a DVR?

The Hulu Live TV feature provides a cloud-based DVR feature to capture and watch shows later. You don't have to worry about filling your hard disc on your computer since it is cloud-based. Even, you can record and replay the videos on some other devices.

Is there On-Demand Content on Hulu?

Hulu is one of the greatest video streaming platforms, making it one of Hulu's most successful distribution channels for live television with its vast on-demand content collection. When you sign up you get access to the major on-demand content.

Is Movie Rental Available on Hulu?

Hulu doesn't have movie rentals, unlike certain other streaming platforms. The service provides a massive on-demand library of movies and you can even store movies to view later on through your cloud DVR feature. You're better off going to a website like Sling, Vudu, Amazon, or iTunes if you want to watch more films that are not yet sold to Hulu.

Can I Watch Hulu With Live TV on Multiple Devices at the Same Time?

You're only able to watch on up to two screens at a time with your Hulu account, but you can switch to unlimited screens for an additional $9.99 a month.

That helps anyone in your house to view at the same time, plus you can watch up to three screens while you're on the go.