Are you looking for a new and exciting way to have fun with your friends or family? Sandbox VR is the perfect place for you! Sandbox VR is an immersive virtual reality experience that allows you to transport yourself to a different world, where you can battle zombies, fly through space, or even climb mountains. But, how much does Sandbox VR Chicago cost? In this blog post, we will answer that question and more, so keep reading to find out all you need to know about Sandbox VR Chicago.
What Is Sandbox VR?
Sandbox VR is a virtual reality experience that uses cutting-edge technology to transport you and your friends or family to a new world. With Sandbox VR, you can battle zombies, fly through space, or climb mountains, all from the comfort of your own private room. The experience is fully immersive, so you'll feel like you're really there. Sandbox VR is perfect for groups of friends, families, or even corporate team-building events.
How Much Does Sandbox VR Chicago Cost?
The cost of Sandbox VR Chicago varies depending on the time and day of the week. The price per person is $50 from Monday to Thursday, and $55 from Friday to Sunday.
What Is The Location And Timing Of Sandbox VR Oakbrook?
To enhance your VR experience and make it more enjoyable, consider visiting this sandbox VR with your friends. Feel free to invite them along and have a great time exploring together!
Location
560 Oakbrook Center
Oak Brook, IL 60523
Phone: 630.320.8427
Timing
The timing of this Sandbox VR is:
Monday-Thursday 10 am – 10 pm*
Friday-Sunday 10 am – 11 pm*
*Las Vegas is open until Midnight daily
What Are the Games Available at Sandbox VR Chicago?
Sandbox VR Chicago offers a variety of games to choose from. Each game has its own unique storyline and challenges, which means that you'll never get bored. Some of the most popular games at Sandbox VR Chicago include:
Deadwood Mansion – This game is a horror-themed adventure where you and your friends must solve puzzles and battle zombies to escape from a haunted mansion.
The Curse of Davy Jones – In this game, you become a pirate and must find treasure while battling sea monsters and avoiding traps.
Amber Sky 2088 – This game is a sci-fi adventure where you and your friends must save the world from an alien invasion.
Star Trek: Discovery – Away Mission – In this game, you become a member of the USS Discovery crew and must navigate through a dangerous planet to complete your mission.
How To Book Your Slot In The Sandbox VR Oakbrook?
Visit the official website of Sandbox VR.
Click on the "Book now" button at the top right of the screen.
You will be redirected back to the calendar view, where you can select any available date and time for the event. Select the one that suits you best.
Choose the number of people who're coming with you.
Select the type of ticket you want.
There are several payment methods available, including Visa, MasterCard, American Express, Discover, and Paypal.
After making all these payments, go ahead and submit the form.
You will receive a confirmation message instantly once you pay for your booking.
How Long Does a Sandbox VR Experience Last?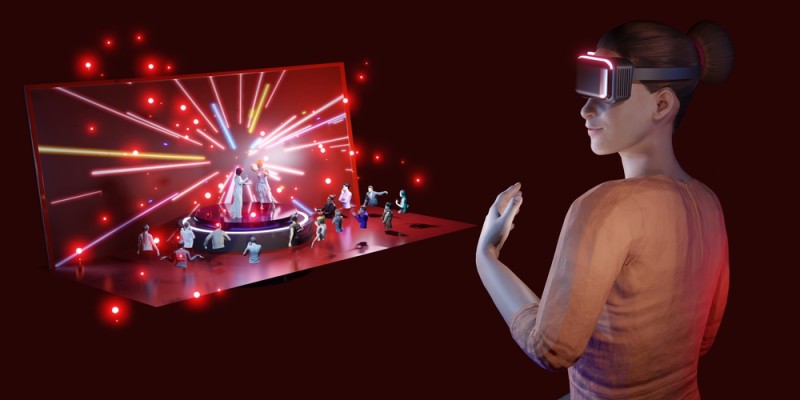 A Sandbox VR experience typically lasts between 15 and 30 minutes, depending on the package you choose. This time includes a safety briefing and gear fitting, so you should plan to arrive at least 15 minutes before your scheduled time. The actual game time varies depending on the game you choose.
How Many People Can Play in a Sandbox VR Experience?
A Sandbox VR experience can accommodate up to six players at once. However, if you have a larger group, you can book multiple rooms and play simultaneously. Sandbox VR is perfect for groups of friends, families, or even corporate team-building events.
Is Sandbox VR Safe?
Yes, Sandbox VR is completely safe. Before you start your experience, you'll be given a safety briefing and fitted with the necessary gear, including a headset, backpack, and controllers. The equipment is regularly cleaned and sanitized, and there is always a staff member present to assist you if needed.
Is photo-taking allowed?
Yes! You can also ask your host to take photos and videos of you during the session.
Does Sandbox VR accept walk-ins?
They recommend booking online to secure your reservation. They do accept walk-ins based on availability and only accept payment via credit card.
Is it possible to change or cancel a reservation?
If you cancel your booking at least 48 hours in advance, you will receive a full refund to your original payment method or a gift certificate that can be applied to a future booking.
For cancellations made between 24 and 48 hours of your scheduled booking, a $50 fee will be charged, and the remaining balance will be issued as a gift certificate for a future booking.
Unfortunately, cancellations made less than 24 hours in advance or no-shows on the day of the booking are not eligible for refunds.
Please note that changes to your booking are not guaranteed and are subject to availability. To inquire about making changes, please contact the store directly.
Will I get motion sickness?
They cannot guarantee that you will not experience motion sickness, but they have taken measures to reduce the likelihood of it occurring. Their experiences are designed to be very different from other VR experiences you may have tried before, featuring room-scale movement and full-body tracking. Motion sickness is typically caused by a disparity between your actual and perceived motion. Their motion capture technology tracks your movements in real-time, which means that your perceived movements closely match your real-life movements. As a result, many of their guests who have experienced motion sickness with other VR experiences have not encountered the same issue at Sandbox VR.
How do I book for a large group?
If you are interested in booking a group of more than 6 people, please visit their Private Events page and let us know.
Conclusion
If you're looking for a new and thrilling way to have fun, Sandbox VR is definitely worth checking out. With its cutting-edge technology and a wide variety of games, it's sure to provide an unforgettable experience. Book your Sandbox VR experience today and transport yourself to a new world!