Facebook is one of the most authentically used social apps in history and every device allows its use like Android, iOS, computers, PC, etc. But you possibly can't even imagine using Facebook without any proper news feed and it becomes quite irritating when the feed stops loading even after reloading it repeatedly. Facebook feed, not loading can happen due to a lot of reasons like slow internet speed, connected to VPN, wrong data and time settings, Facebook needs to be updated or some internal storage bugs or some stored caches and internal temporary data or some cookies and browser extensions that might be creating this issue. If you are facing such a problem then you've landed upon the correct website since today's blog will provide you with solutions regarding the same.
Any app can be down whether it's Facebook, Instagram, or WhatsApp. Similarly, Facebook might also face downtime in your region, particularly which will lead to your Facebook app not running properly and you might face some buffering which would include glitches in the news feed and loading of comments. Try searching for other apps to see if the problem lies with Facebook only.
Key takeaways:
Facebook feed, not loading can happen due to a lot of reasons such as slow internet speeds, the wrong date and time set on your device, the Facebook app not being updated, or some Facebook bugs.
Most software issues get solved when the devices are restarted or when the respective app is reinstalled.
Several solutions can solve this problem such as checking the news feed preference, clearing cache, and stored data, restarting the device, etc.  
Check If Your Internet Connection Is Problematic Or Not
It might often happen that your Facebook news feed has stopped working and the reason behind it might be an unstable internet connection or some technical glitch, so the very basic and first step should be to check your internet connection or your router or modem and try disconnecting the internet connection and reconnect it again. Check other apps to ensure there is no problem with the internet connection whatsoever. On your PC you can directly connect via LAN whereas, on your android device, you can switch between Wi-Fi and cellular data to check whether your connection is problematic or not. 
Refresh Your Facebook News Feed Manually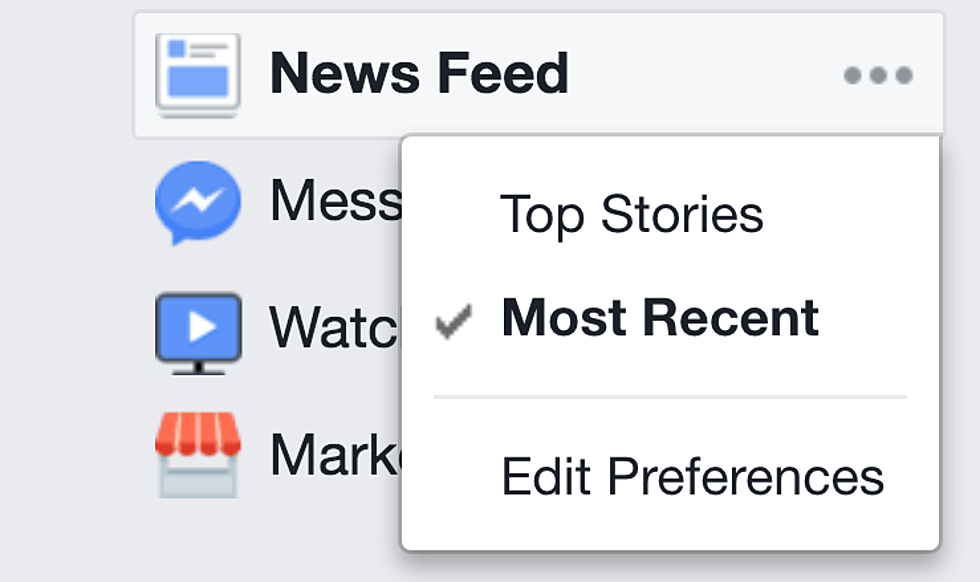 This is another case where you need to check if the problem lies with your Facebook app or not even if your internet connection is strong. Whether you are on your android/iPhone/PC you can just manually refresh your news feed by swiping down several times in order to reload it. This can solve the issue sometimes.
Relaunch The Facebook Application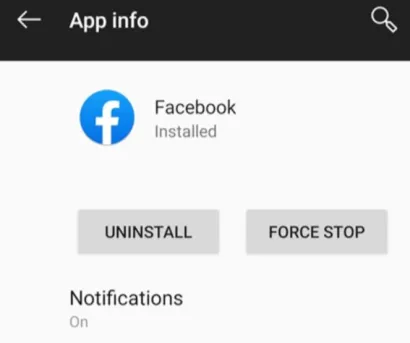 In most cases just restarting the Facebook app would be good enough but when that solution is not working and you are getting stuck repeatedly, you can restart or force quit the app in order to stop the entire procedure. Follow the few simple steps to force stop the Facebook app:
Tap on the Facebook app
Select Stop or Force Stop
Click on OK. Launch the app again and check if the news feed is successfully loading or not.
Log In And Out Of Your Facebook Account
You can also try signing in and out of your Facebook account and this might resolve the Facebook news feed not loading issue. Compared to the app or the mobile, you can also try logging in to Facebook through the web. Follow the following steps:
Launch the Facebook app on your device
From the Menu bar, scroll down and click on More
Tap on log out. Sign back into your mobile Facebook app.
Clear Cache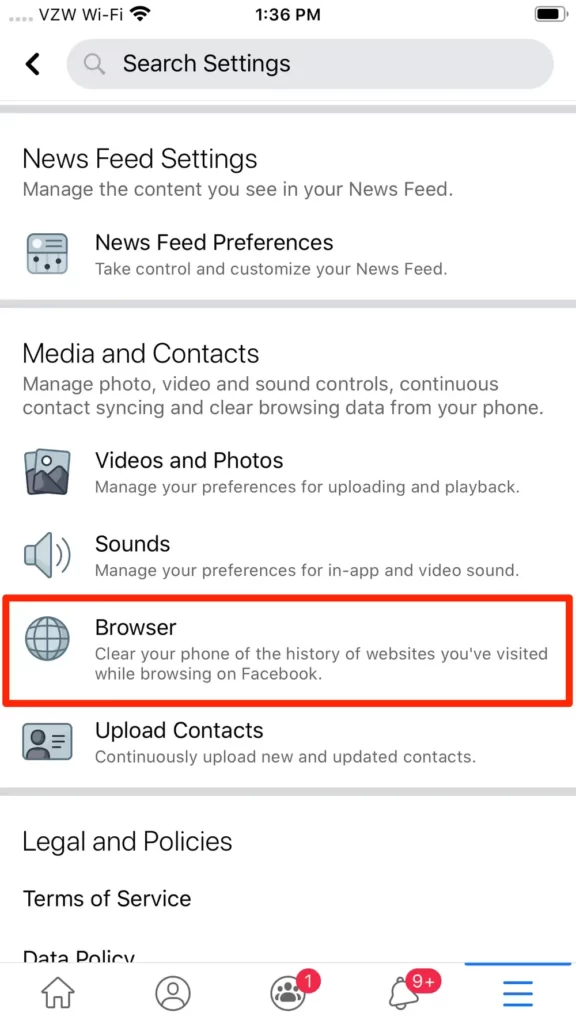 Stored data, cache, and temporary files can often take up space while simultaneously slowing down your device therefore it is advisable to do a regular cleaning up of your cache and temporary data that has been unwantedly stored. You should also check the RAM and CPU of your respective device if they are required to be cleared. Even after clearing the cache if the problem persists, I would strongly recommend you to use the Facebook Lite app which is a lightweight version of the Facebook app still developed by Facebook. Follow the few simple steps to clear the cache:
Open the Facebook app
Tap on settings
Click on account settings
Under settings, click on clear data and proceed towards clearing the cache and data on Facebook
Clear Cache And Previously Stored Data Of Facebook From Settings:
Go to Settings
Choose the Facebook app that you would want to force quit
Choose installed apps
Select Facebook from the app list
Click on Clear data
Select Clear all data and Clear cache to proceed
Once this process is done, you can log back into your Facebook account.
Set the Correct Date and Time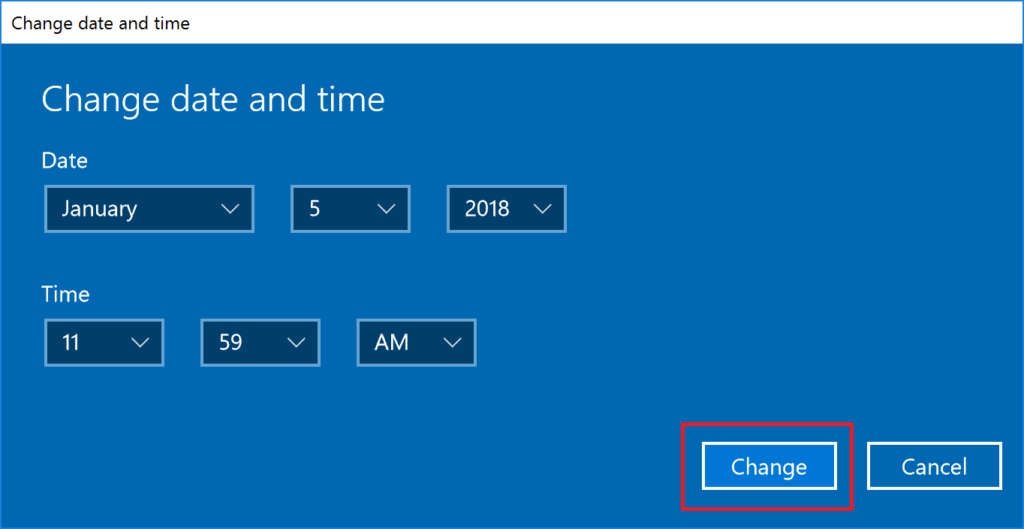 Facebook feed, not loading can also happen if you haven't set the date and time correctly on your device, so correcting them to get rid of the issue can solve your problem. You can do it by following a few steps:
Right-click on the clock shown located on the left side of your taskbar
Select Adjust date/time
Enable the Set time
Turn the Set time automatically and set the date accordingly
Relaunch the Facebook app and sign in
Reload the news feed and check if they are working properly
Final Thought 
Gen Z as we all know is adept in technology and you can, of course, get updates and share information with your friends at your convenience and easily on the internet, where Facebook allows us to stay in touch with your friends. Multiple ways to tackle the problem of Facebook feed not loading are provided in the guide to fix the issue, you can try them and check which one works with respect to your problem, and further if you face any issue leave a comment on the comments section and I will get back you with solutions. 
FAQs:
How do I see the most recent posts on my Feed on Facebook?

For this click on the top right corner of the app, scroll down, and then tap on the available option Most Recent/ See More.

How do I get my Facebook news feed back to normal?

For this, you first need to click on the top right of Facebook, scroll down, and then tap on Settings followed by Feed located below Preferences.

Why can't I see any posts on Facebook?

The solution to this is to scroll down to the bottom of the Newsfeed on the home page and tap on "Edit options" then in the drop-down menu select "All of Your Friends and Pages" and then Save it. 
Related Posts: