Overheating can harm your computer's performance by damaging hard disks, motherboards, and other critical components of the CPU or Central Processing Unit. That's why it's important to check the temperature of your computer's CPU. Currently, countless reliable CPU temp monitor software is available.
They check different attributes of your computer, such as the temperature, voltage, fan speed, etc. Thus, you can notice if anything goes wrong, and you can take immediate action.
In addition, it becomes easy to detect any issue within your computer. Let's check out why you need CPU temp monitoring software. Additionally, you will come across some CPU temperature monitoring tools that are compatible with a bunch of different computer architectures and operating systems.
Reasons to Use CPU Temp Monitoring Tools
The normal temperature range of an average CPU is between 45 and 50 degrees Celsius. A compatible CPU temp monitor tool can easily detect the real-time temperature of the CPU.
Editing videos, playing AAA games, and other high-end activities can stress out the CPU. However, a CPU can go through overheating due to various reasons, such as:
Dust
Fan speed
Viruses, Trojans, and Worms
Autostart programs
If your PC is performing intensive tasks, then you might experience a temperature surge of 80 degrees Celsius. However, the temperature range between 80 and 100 degrees Celsius is considered to be dangerous and a high temperature for a CPU.
In case you face a freezing computer screen and an overheating CPU, then you can try the following things:
Clean your computer and make sure that it's dust-free
In addition, notice if the fan is working properly
Move your computer to somewhere colder
Prevent the CPU from overclocking, and you can do so by configuring the BIOS settings of the PC
Install or replace the thermal paste between the CPU cooler and the CPU
It's better to replace the thermal paste every three years. If you don't control the CPU overheating, then it can rupture the peak performance of your computer. Additionally, it might be dangerous for data and server rooms if the temperature gets higher. 
Users might lose important data, and the uptime will be compromised. Hence, it's wiser to use CPU temp monitoring software to avoid such disasters.
Best CPU Temp Monitoring Tools You Must Use
Here, we have listed compatible, free, and paid CPU Temp monitoring software. You can test them out for monitored usage of CPUs and computers. 
Take a look at the best choices available for CPU temperature monitoring and more:
SolarWinds CPU Load Monitor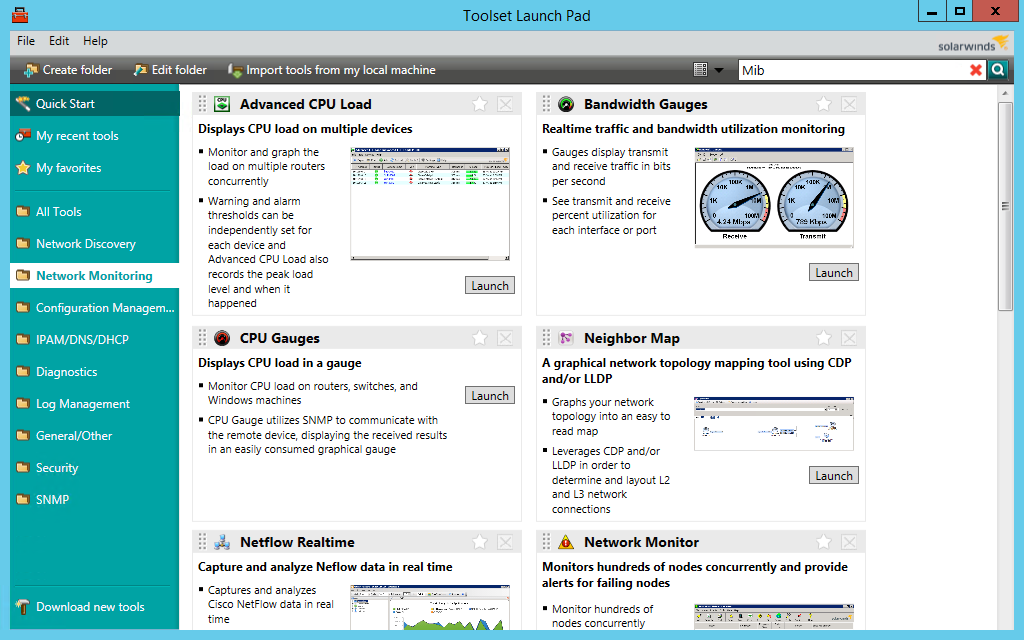 SolarWinds is a top-notch tool that can handle business networks and their states. Whether it's' only checking the CPU temperature or a load of Cisco routers, you can manage diverse computer hardware with this dedicated tool.
Additionally, the software is highly customizable along with the following features:
It restricts performance issues by addressing hardware failure
SolarWinds CPU Load Monitor can prevent power outages
Diagnosing server and hardware downtime is made easy with this tool
You can set the threshold temperatures and warnings for every device independently
Users can access over 60 network management tools under the Engineer's Toolset privilege
Get a wide range of technical information such as fan speed, temperature, and more through this software
SolarWinds CPU Load Monitor's services are available for a free trial period of 14 days. However, we feel that 14 days are not enough to test that vast amount of tools.
Core Temp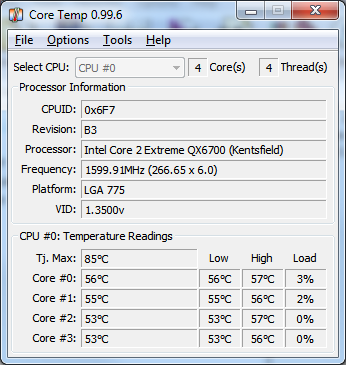 Are you looking for a CPU temp monitor for a standalone computer? Then, you can try out Core Temp. install the latest version of this tool, which will let you know your CPU's temperature and other necessary information.
This software is compatible with Windows computers and processors from companies such as AMD, VIA x86, and Intel.
Here are a few features supported by Core Temp:
This is a small, compact, robust, and hassle-free software for your Windows PC
You can check out the temperature of individual cores on your computer
Notice real-time fluctuations in temperature, motherboard agnostic, and more
It offers exciting features by providing a platform for plug-ins and add-ons
The latest version of Core Temp offers a graph view along with listing processor temperature or load and memory utilization
Besides supporting Windows, Core Temp also tracks the temperature of Android devices.
Speccy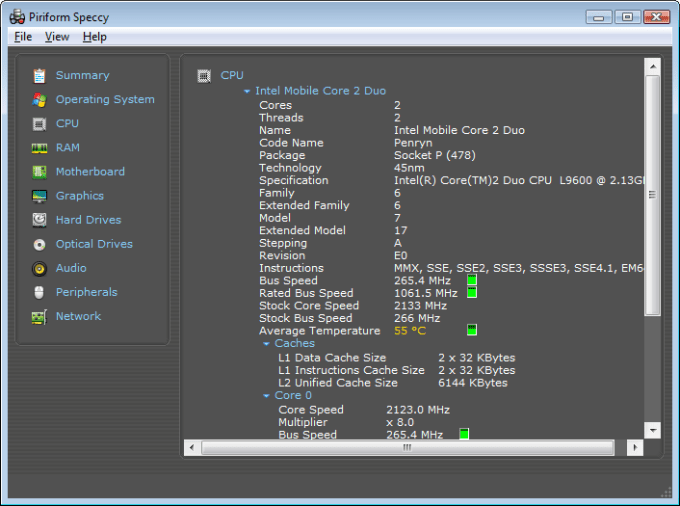 Another trademark CPU temp monitoring tool is Speccy which offers a plethora of features for your Windows devices. Get hardware and software-associated details from Speccy.
Check out its features below:
Users can access a quick report on the hardware installed in their systems
Check out the real-time temperature of your computer's CPU
The tool's software gets updated automatically
Additionally, the software alerts the user about any abnormality it encounters
You can save the reports as an XML or text file, snapshot, etc., formats for easy sharing
NZXT CAM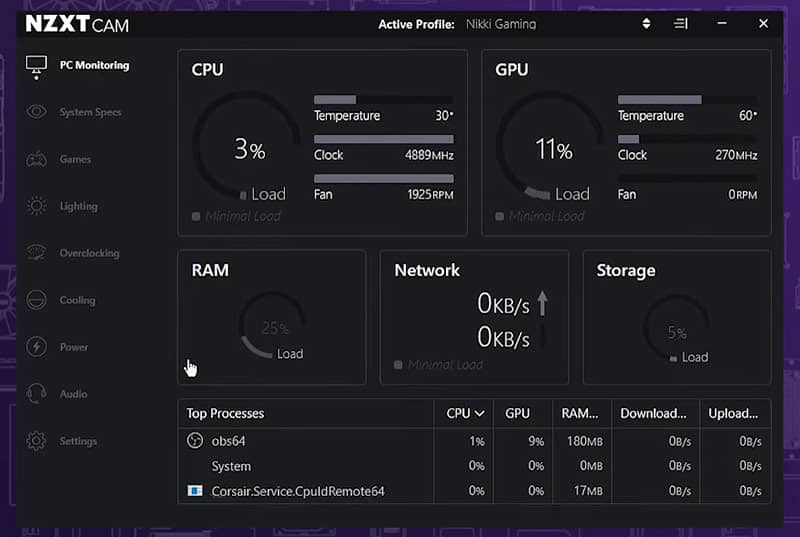 Are you searching for a CPU temp monitoring tool for your gaming PC range? Tracking and managing temperature and other aspects is now possible through a single app. You can download the NZXT CAM application onto your computer.
Here's what NZXT CAM offers:
Users can notice the processor's load, temperature, and bandwidth consumption
Get stabilised gaming experience with current GPU temperature, battery level, and FPS level monitored by NZXT CAM
The interface is user-friendly and easy-to-use
Control PSU voltages, fan speeds, and case lights with the help of this particular app
Paessler CPU Monitoring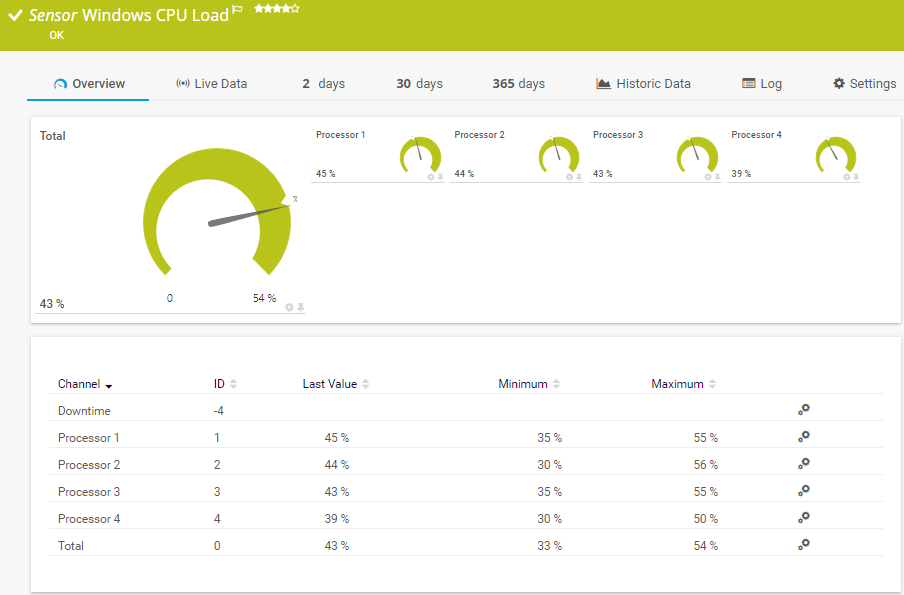 Landing on a comprehensive CPU temp monitoring tool for applications, devices, servers, and networks is not easy. However, Paessler CPU Monitoring brings you an all-in-one infrastructure software. You can now tailor your system's functionality according to the required sensors.
The PRTG monitor provides its users with the following advantages:
It makes sure that your CPU's temperature is in a stable zone
Users can check out dashboards and maps of the CPU temperature and functionality
You can easily customise the application as per your requirements
The app will notify you immediately if the situation gets out of control
The software helps you maintain the CPU overload
It supports Windows, Linux, and Mac computers
In addition, this specific CPU temp monitoring software comes with a free trial period.
Alternative CPU Temp Monitoring Software You can Try
These are not the only options when it comes to CPU temp monitoring. You might discover Open Hardware Monitor, HWiNFO, SIW, Real Temp, and AIDA64 interesting for personalized CPU temperature monitoring and management.
Many corporate and IT technicians rely on them, and that's why they are the most trusted choices. Pick any of these and protect your computer CPUs, servers, networks, data, and more.