As far as video game genres go, first-person shooters (FPS) are undoubtedly the most widely played. Some of the best tactical shooters are Call of Duty, Halo, and Counter-Strike. To avoid spending money on these games, though, you could always play first-person shooters in your web browser.
Many popular first-person shooter browser games have unfortunately been shut down. Consequently, we're left with playable indie FPS games, although with the usual indie game issues. We've compiled a selection of the top first-person shooter games available to play in your browser right now.
#1 Rush Team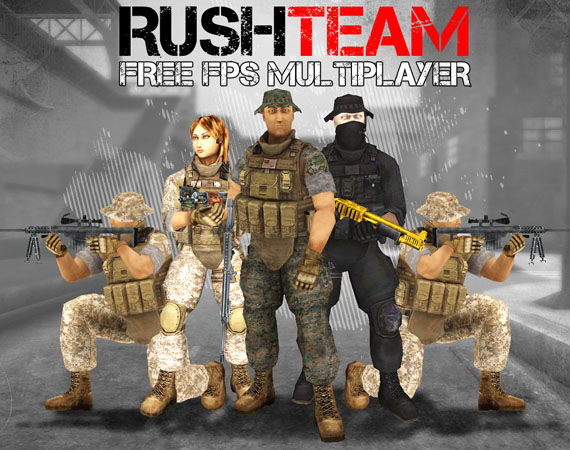 Rush Team is, in a word, solid. Do not anticipate groundbreaking effects or gameplay from this one. Rush Team serves only one purpose: providing a throwback experience to classic shooters. Combat and competition fill this first-person shooter.
You'll discover all the standard weapons and tools for gaming, such as melee weapons, handguns, rifles, grenades, and so on. While the Free For All game is fun in its own right, Rush Team really shines when played in one of its team-based, objective-focused modes. VIPs have access to more customization options, although you can get by just fine without those.
#2 Warmerise: Red vs. Blue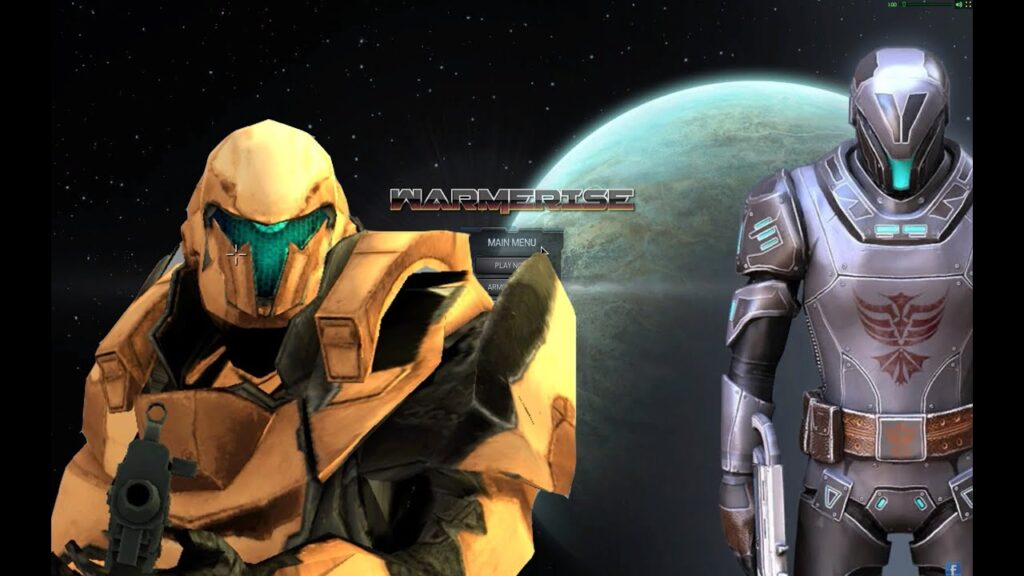 While Warmerise: Red vs. Blue's visuals are more reminiscent of 90s shooters like Quake and the first Counter-Strike, the gameplay and player engagement more than makeup for this. It's unique in that, in addition to elimination-based game variants, vehicular combat is also available.
Warmerise: Red Vs. Blue has one of the healthiest player bases of the games here. Finding a compatible partner in the United States is simple, even at non-peak times. As a browser-based shooter, if you can look past the archaic visuals, this is a good option.
#3 Wolfenstein 3D
Wolfenstein 3D is a landmark classic that every first-person shooter lover should experience at some point. You take on the role of an Allied agent on a mission to kill Nazis and find the Fuhrer in Castle Wolfenstein. Although it has a very basic gameplay mechanic, it's actually quite entertaining, and the retro visuals provide a lot of charm.
This game was first made available for Microsoft's DOS operating system. One of the best classic browser shooters, Wolfenstein 3D is now free to play online. It's also worth mentioning that you can run DOS games on a Mac, so if you can't locate the exact version you want, you can always try looking for the original.
#4 Superhot
Though Superhot is available for purchase on PC, Xbox One, and PS4, its browser-based prototype is available for free, so there's really no reason to buy it. It's the best way to see if the game is worth buying before actually purchasing it.
This first-person shooter is unlike any other on this list because, instead of time passing normally, it only does so when you move, giving it a tactical shooter element. To your benefit, you can use this to evade enemy fire and buy yourself time to arm yourself. Red people are your opponents, and when you strike or shoot them, they explode into pieces.
The free, web-based version of Superhot is exactly as fun as the full game but has fewer levels.
#5 Krunker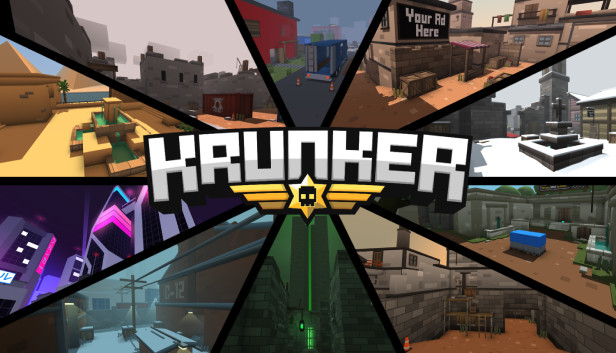 Krunker can be used on any computer, regardless of its specifications. Because of this, it is a fantastic first-person shooter on the web. With Minecraft-like visuals, it can be played on almost any PC (even super old ones). In this game, you play the part of a soldier whose mission is to wipe out the opposition.
There are ten distinct game modes available in Krunker. One of the most common game types is called "Free For All," and in it, you compete against other players to see who can rack up the most kills. You can play a variety of different types of characters, such as the gun-crazy Triggerman, the precise Hunter, or the sleuthing Detective.
#6 War Brokers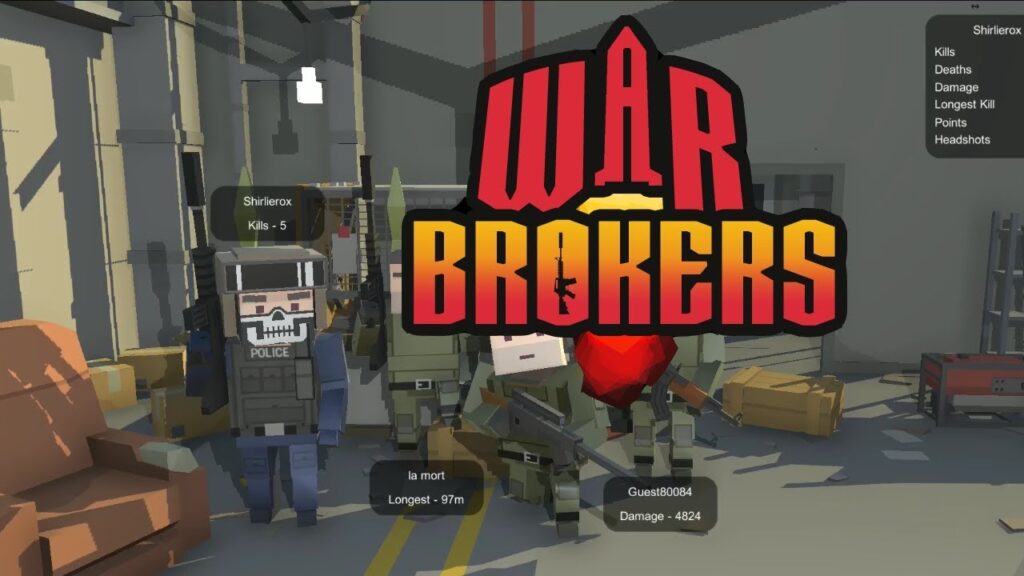 Like Krunker, War Brokers employs simplistic, blocky visuals. You have complete control over your character's look and arsenal. War Brokers offers plenty of diversity when it comes to weapons—decide between a rifle, sniper, homing missile, mini-gun, and more. When you consider all of the features (including the ability to drive cars), War Brokers quickly rises to the top of the list of best first-person shooters playable on a web browser.
Currently, you can choose between the "Classic" mode and the "Battle Royale" option. Gameplay options in the Classic edition include Team Deathmatch and Vehicle Escort. If you prefer games like PlayerUnknown's Battlegrounds, Fortnite, and H1Z1, you'll probably appreciate War Brokers' battle royale mode.
#7 Global Strike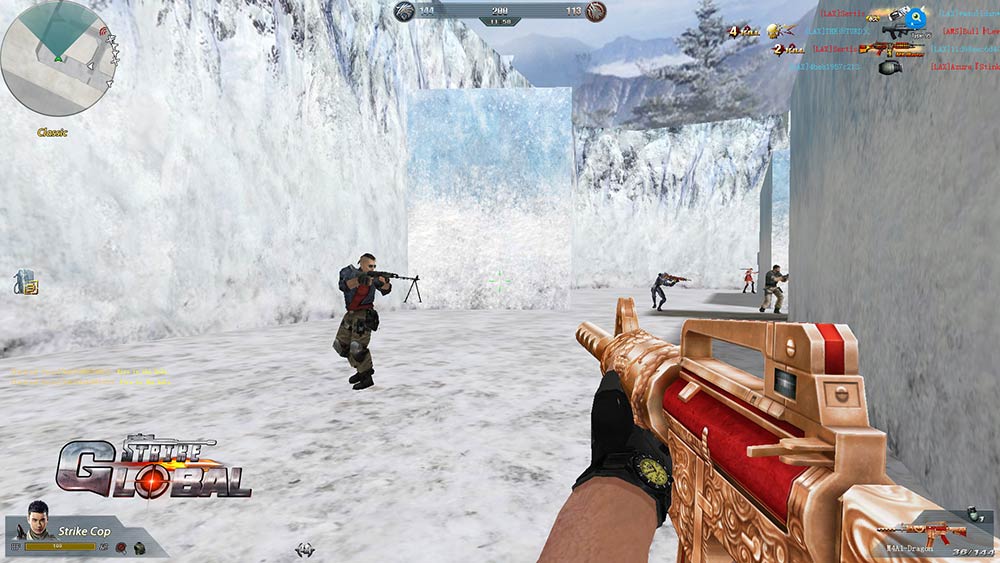 This first-person shooter browser game is well-known for its exciting multiplayer action, but it might make some players queasy if they play for too long. It has a variety of game types to ensure that it never gets old. If you're becoming bored of Team Deathmatch, you may always switch to Mutation mode and become zombies with your fellow gamers. Those who have not been infected must fight to stay alive while eliminating the other players.
There are those who believe that you must pay to succeed in Global Strike. A store is available, where players can spend real money to acquire permanent weapons, playable characters, and other accouterments. Certain gamers will, therefore, spend real money to acquire the game's finest weapons.
Because of this, they have a significant edge over other players, which can significantly disrupt the action. Remember that there is a significant proficiency gap between you and the rest of the player base, which is in large part due to the devoted nature of the Global Strike community, so don't give up if you find yourself struggling early on.
#8 Doom 3D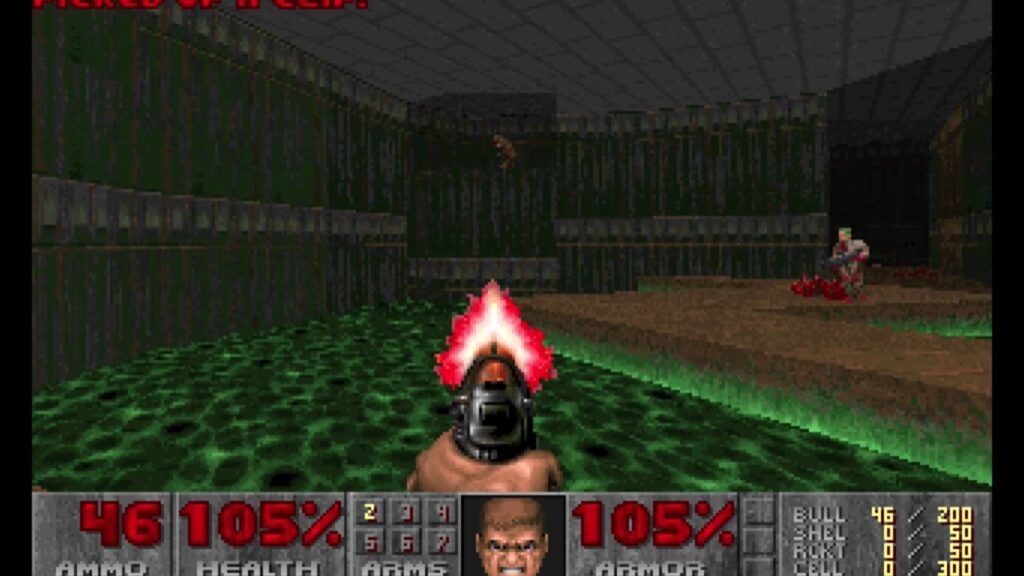 Doom is another throwback game like Wolfenstein. For all first-person shooters, Doom is the gold standard. What if this one sport is responsible for all the development of first-person shooters? Like Wolfenstein, it makes use of the idTech engine.
Doom is interesting because it's set in a Mars-based post-apocalyptic universe. A Doom Slayer like yourself finds himself in the middle of a bloodbath. There is no one left to help you, and the monsters have overrun Mars. Your mission is to rescue the inhabitants of Mars and return to Earth. Yet there are challenges ahead, including a brief detour through Hell.
The third installment of the Doom series is packed with hidden areas and weapons. Get back to Earth by vanquishing Cacodemons and Hell Knights. If you're a fan of Doom, you should know that the 3D version hasn't failed to impress in twenty years. Take a break from the current ultra-high-res games and enjoy the nostalgic atmosphere created by the game's visuals.
But the gameplay is really reminiscent of Wolfenstein. The Doom Slayer can be used with either a mouse or a keyboard. Also, the Joystick works. The 8-bit soundtrack brings back fond memories of playing classic arcade games.
#9 Open Arena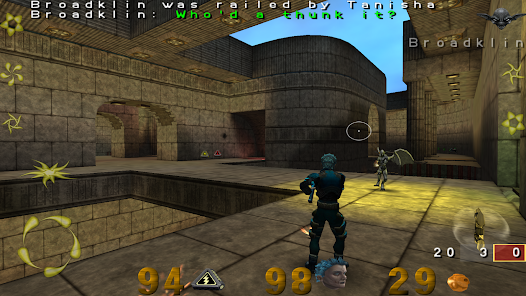 The Quake series is another illustrious example of the first-person shooter genre. This classic, Quake III Arena, is largely responsible for the success of first-person shooters. And you may do it with relative ease right in your web browser. Open Arena is a copy of the popular multiplayer online battle arena game Quake III Arena.
If you enjoy games from the past, you'll have a blast with this. It's an ancient game, so the visuals are dated and the controls may be a bit clumsy. However, if you're in the mood for a throwback first-person shooter, this is a fantastic option.
#10 Bullet Force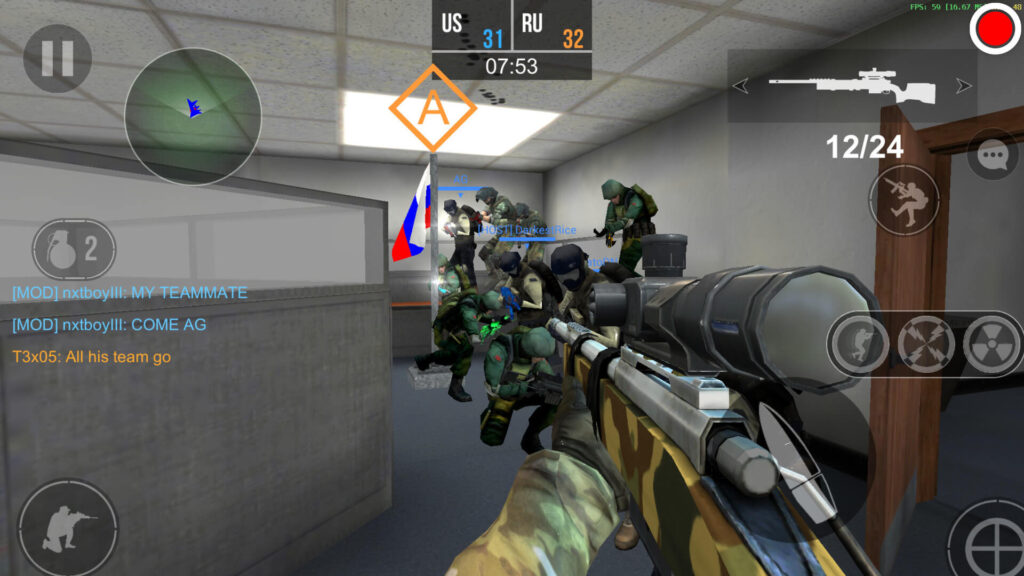 The popular Android game Bullet Force is now playable in your web browser. It shares the same capabilities as its Android relative and adds a plethora of skins with which to personalize your player. I am talking about an absurd number of goods. Many people enjoy playing Bullet Force on their computers via the web.
Bullet Force appears to be an obvious rip-off of the free-to-play game "Warfare." The visuals and gameplay are largely the same, but the user interface and heads-up display have been updated. For a web version, the visual quality is impressive. It has a nice aesthetic, however, there are always a tonne of problems and server troubles. The overall quality of the user experience usually suffers when there are server overloads or issues in the game itself.
There is a tonne of maps and game modes to explore, but not many character customization options. However, aesthetics should be the key selling point. Your character's appearance and the design of the weapon are both up for grabs.
A firearm can be earned through several means, or it can be purchased outright with cash. The profits from the sale of cosmetics are crucial to the company's survival. Due to the delays in browser updates, the Android version of Bullet Force appears to receive better upgrades and new features before the browser version.
#11 Mini Royale 2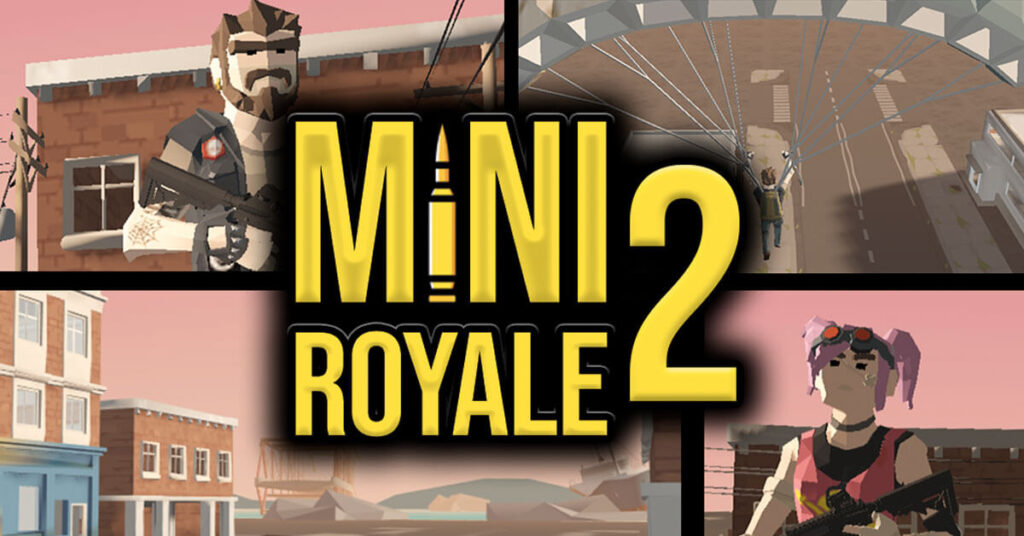 Mini Royale 2 is arguably the best Battle Royale game available for web browsers. It's an action play with a tight plot and a limited playing area. It's true that the map is somewhat limited, with room for only ten players at once. Each and every convention of the Battle Royale style is adhered to. Both the user interface and the gameplay style are reminiscent of the Danger Zone map from Counter-Strike: Global Offensive.
Prior to beginning combat, you will be prompted to choose a perk. At the outset, you'll only have access to a few advantages. When the player first steps foot on the battlefield, they are equipped with a small weapon.
When compared to other browser battle royale games, the map graphics are really good. The graphics aren't amazing, but they're an improvement over those of Krunker.io and War Broker. The player model has unique characteristics, and the user's face can be used to visually distinguish between different users.
The battle royale browser game Mini Royale 2 is fun. Among these competitions, it stands out as an underdog. It's brand new, so give it some time to build up a solid player base and devoted fan base. To the extent that it becomes popular, it will represent the end result to which a browser war of attrition might aspire.
FAQs
Do you need a high-end PC or laptop to play these games?

No, a high-end gaming computer or laptop is not required to run these games. A web browser, such as Chrome or Firefox, is all that is required. It's possible that the games won't run in some browsers unless Unity and Adobe Flash Player support are added. Most modern browsers also don't require any additional installations to play these games online.

Are there any fees included in the game?

None of the games on the list require payment. However, these virtual enhancements come at a price. The skins can be purchased for real money or earned for free by completing in-game missions. All purchases, including makeup, are final and non-refundable.

Will they support joystick controls?

The joystick controller is often well-supported, and in certain games, button mapping is even an option. While playing with a joystick will be enjoyable, there are currently no aiming aids available.
Here, therefore, are some of the best first-person shooter games available for web browsers. Could we have forgotten any of your all-time favorite songs? Leave a comment below. And do share your thoughts on the best browser games.
Conclusion
First-person shooter browser games were probably a great way to kill time if you ever found yourself bored in class. There may be no such thing as the arcade shooters you played as a kid, but there is still a tonne of great options for you to check out in the comfort of your computer. Try out one of the games mentioned above to revisit your childhood. You can take it a step further by participating in online multi-player games on a personal computer.
It is not simply first-person shooters that can be played via a web browser. Alternatively, you may kill time with some interesting puzzle games that can be played in your browser.
Recommended: