Since 2020, the retail industry has undergone major disruptions causing more than 15000 stores to shut down. COVID-19 and subsequent lockdowns have had people homebound which translated into escalated online shopping.
According to a survey by MarketingWeek, 41% of respondents said that they have to buy things online that they would normally shop from stores. To keep up with this shift, retailers are adopting new digital ways of marketing and selling their products.
So, let's dive into the latest digital marketing trends that are helping retailers not just stay afloat but also thrive.
Social Commerce
The pandemic-driven eCommerce boom has offered customers many innovative ways of buying. Take social shopping for instance. Although social commerce — using social platforms to sell products has been around for a while, it is seeing quite a surge recently.
The current market size for social commerce is $89.4 Billion and it is forecasted to touch $604.5 Billion by 2027.
Let's take a look at this social selling success story – Zimba. They offer teeth whitening products.
Zimba used Facebook Shops for social selling and experienced a 6.7% greater average order value on Shops as compared to their own website. They also received 1200 incremental product orders from Shops.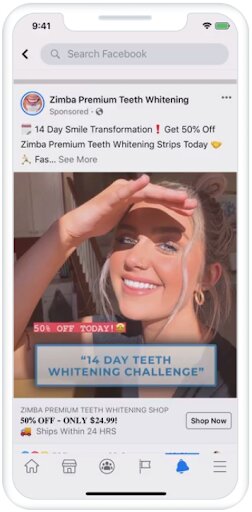 Are you using social platforms to sell your products? If yes, great! Otherwise, you should consider this trendy tactic to ease your customers' buying journey.
You can start social selling with the following popular platforms.
Facebook Shops

: It is free to set up, and it is hosted within your Facebook business profile.

Instagram Shopping

: It is directly linked to your Facebook Shop. Brands can promote and sell their products through shoppable posts and stories.

Pinterest for Shopify

: If you own a Shopify store, you can use this app to integrate the product catalog to your Pinterest Business Page.
Influencer Marketing
The earlier form of influencer marketing was celebrity endorsements. However, the digital and social media revolution has introduced a new breed of marketers called social media influencers.
These social content creators have dedicated and engaged followers on social media. As a result, they have a better impact on their audience and provide better value to brands that hire them.
From being a buzzword, influencer marketing has now become a mainstream form of online marketing. It is expected to be worth $13.8 billion in 2021 and it generates $5.78 ROI for every dollar spent.
As a retailer, you can expand your brand's reach by partnering with an influencer. You need to provide them with unique links that they will promote on their social media.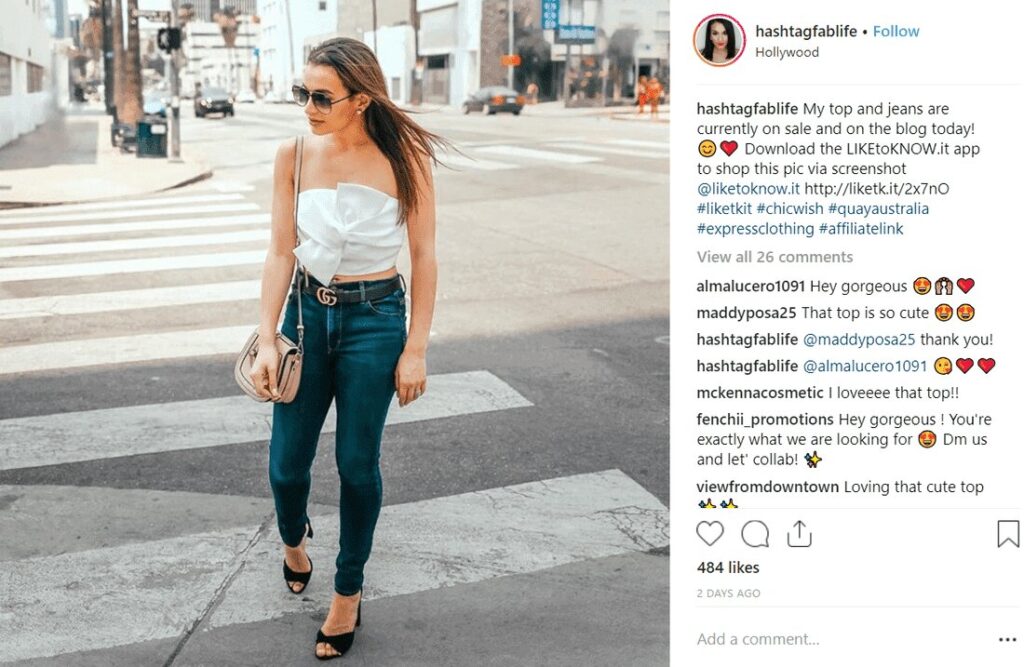 When someone purchases through that link, the influencer earns a commission on the sale. Thus, it is a mutually beneficial arrangement for your business and social media promoters.
AR in Shopping Experiences
Augmented reality (AR) presents digital information in the context of the physical environment in a highly visual and interactive way. Once a nice-to-have feature, AR has eventually become a necessary technology for retailers. AR was already picking up in retail but COVID-19 has fueled its urgency.
While big brands like IKEA, Home Depot, and Gucci have already created state-of-the-art AR shopping experiences, small and medium-size retailers have also started catching up with the trend.
For example, Nomatic offers backpacks and travel gear with an AR-powered 3D model on their e-store.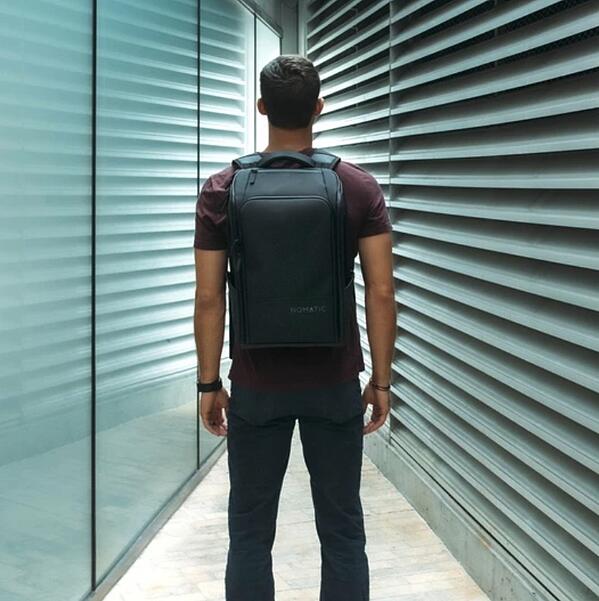 Similarly, you can also offer your online or in-store customers an enhanced shopping experience by using AR technology.
To make this happen, you can partner with your eCommerce platform provider. For retailers that own a Shopify store, you can integrate AR features on your website with Shopify AR directly.
Visual Search
Has it happened to you that you saw a nice outfit or shoes on someone's social post but you don't want to ask them where they bought it from?
Visual search platforms like Google Lens or Pinterest Lens are the right solutions to this. It allows your customers to search for pictures, screenshots, or downloaded images. Then, the search engine will return the results of the matching products with links to your shopping site.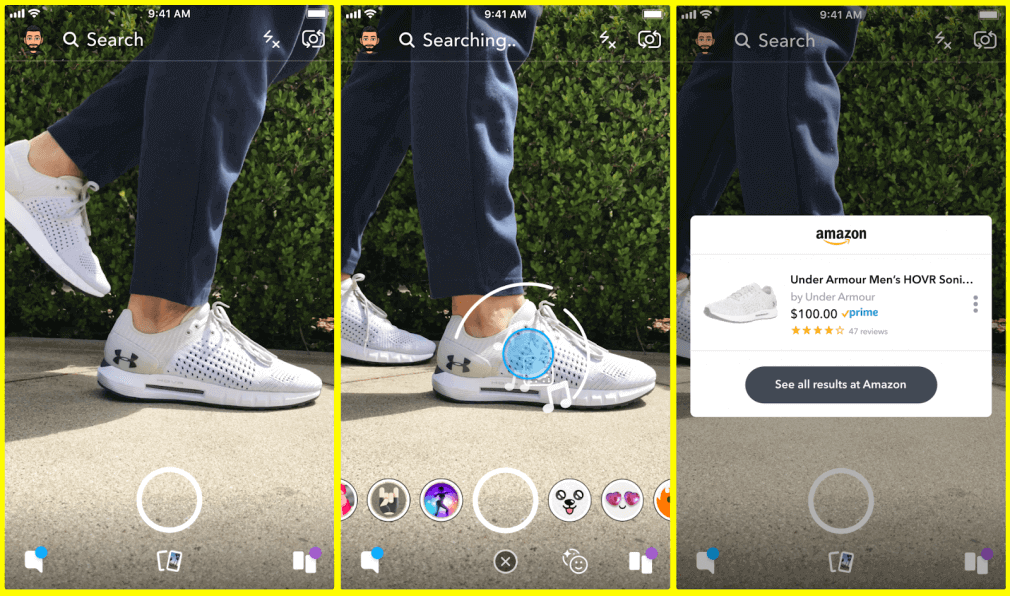 So, if you want your business to benefit from visual search technology, you need to ensure that your brand has a presence on image-based platforms like Instagram, Pinterest, etc. Also, make sure you optimize your content for visual search.
Omnichannel Marketing
Omnichannel marketing is about creating a seamless and consistent brand experience across all the customer touchpoints. It helps you serve your customers more effectively.
In order to create an omnichannel experience for your brand, you need to integrate all your communication channels i.e. retail store, eCommerce site, mobile app, etc.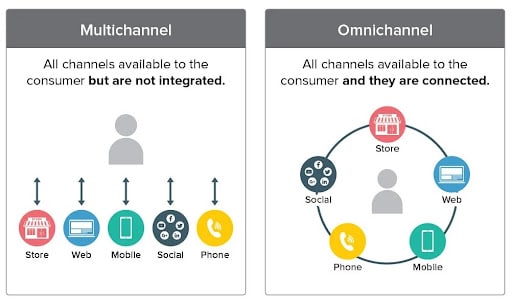 You also have to ensure a synergy between stakeholders such as Marketing, Sales, Operations, and Customer Service. You can achieve this by communicating the intent of delighting customers consistently across all the interactions.
If you have an efficient logistic partner for your eCommerce site they would also take care of your micro fulfillment requirements such as same-day delivery or pick up after placing an order on a web store. This can be the perfect addition to your existing customer experience.
Using AI, Chatbots, and Voice Search
Artificial intelligence (AI) is used in the digital marketing space to create real-time personalized recommendations for customers using their data. This enables a better customer experience and simplifies their decision-making.
While this trend is picking up, retailers are also quickly adopting AI in their marketing and other business processes. Let's take the example of Peapod – a grocery delivery service. They use a feature called Order Genius that fills the shopping cart in one click based on their customers' purchase cycles. Smart, isn't it?
Your retail business can also take advantage of other popular AI applications like:
Chatbots: You can resolve simple customer queries with AI bots. If human interaction is required, it directs them to the relevant channels.

Voice Search: Voice search and smart speakers are widely used for automated shopping. In fact,

20% of users shop through smart speakers

. As a retailer, you need to ensure that your website is optimized for voice search.
Wrapping Up
The retail landscape has always been evolving. At the same time, the new digital marketing trends will keep changing the marketing processes. If you want to stay relevant in the current retail market, you need to upgrade your marketing strategies according to the new trends and create better shopping experiences for your customers.