Uber is one of the best and most reliable ride-sharing applications out there. Each day over 18.7 million users across the globe access this app for travelling purposes.
But, some are concerned about the lack of training and certification for Uber drivers. Hence, they look for similar apps to Uber for booking cabs online.
However, you must check certain factors before using a ride-hailing service. Ensure the app uses effective security protocols to secure data from online predators. It should have a simple interface and an easy sign-up process.
Additionally, the cab booking application must have a secure payment gateway. It should have a user-friendly UI with location tracking. The app should display the estimated time of the cab's arrival after choosing the pick-up destination.
The Uber app is limited to countries like North America, Australia and Europe. Thus, you might try its alternatives if you're travelling in a country where Uber is unavailable.
So, let's find out the best apps that work like Uber and are safe to use:-
Lyft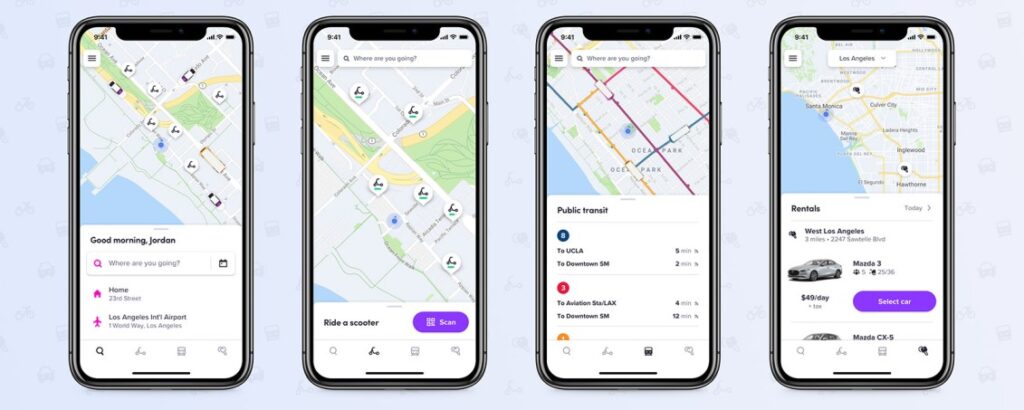 If using ride-hailing apps is part of your everyday routine, you might have heard about Lyft. It offers services in 600+ cities in the United States. Similar to Uber, this cab booking service uses a demand-based pricing scheme.
Riders choose this cab booking platform over other transportation methods for safety reasons. Moreover, Lyft provides carpooling services at a reasonable price across the country. The app allows you to share the rideshare service cost with your co-passengers.
Lyft has a simple navigation panel that lets you quickly search for your destination. The interface of this app is pretty similar to Uber, and users can check the information about scheduled pickups from Lyft's side menu.
Here are the exclusive features of the Lyft app:
Lyft provides quick rides in regular vehicles for up to 3 passengers at a fair price.
You can ride with up to 5 passengers in regular vehicles with Lyft Xl.
Users will get a premium black car service in luxury vehicles with Lyft Lux.
You can book a black SUV for up to 5 people with Lyft Black XL.
Curb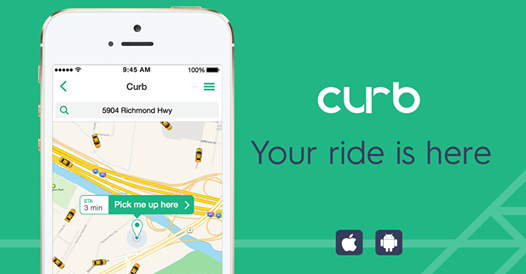 Curb is a top competitor to similar apps to Uber. It lets you connect with the nearest professional and insured cab driver with a few clicks. Besides, you will receive an e-receipt at the end of the ride when using this ride-sharing app.
Booking a taxi is easier and cheaper in Curb than on-demand apps like Uber. Moreover, users will get free rides by showing the referral codes to the cab drivers. Though Curb shows an arrival time of 5-10 minutes, arriving at the pick-up destination often takes longer.
The best part about the Curb app is it doesn't charge any surge prices. Another excellent feature of this app is that you can go cashless when riding. Link your account to the app and make the payment whenever you want.
Here are the other details you must know before using Curb:
Curb connects to more than 100,000 drivers to provide you with a safe ride.
It offers cab booking services in Boston, Chicago and even Miami.
If you need an early pickup to the airport, request a ride in advance using the "Ride Later" feature.
The Curb app offers flexible payment options to users.
Gett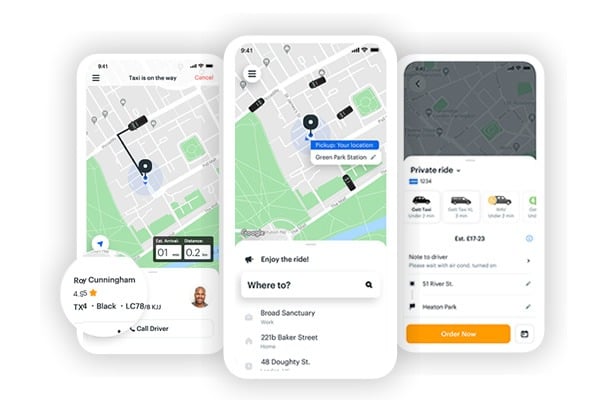 Dave Waiser established Gett in 2010, and it was earlier known as "Get Taxi". This private enterprise generated a revenue of $166 million in 2020 amidst the lockdown. Like Uber, Gett has acquired massive popularity over the years.
The company has partnered with over 2,000 ground transportation providers to offer a comfortable ride. It allows you to book a cab from your smartphone with just a touch of a button. Besides, Gett has received positive responses from millions of riders.
Though Gett and Uber work similarly, they have certain significant differences. The former utilises an algorithm to calculate ride prices based on demand and distance. But, the latter estimate pricing based on the duration of the trip and location.
Here are the other reasons to choose Gett over similar apps to Uber:
If you ever encounter a problem booking a cab, Gett's customer support team is always there to help.
It allows users to access ebooks and blog resources to learn more about the platform.
You will get an in-depth report of all your rides from the Gett application.
Gett's ridesharing services are easy to book, with over 1 million licensed and insured drivers.
Ola Cabs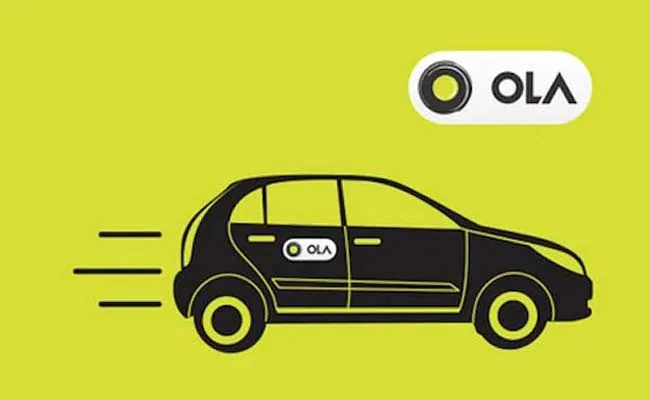 If you are looking for similar apps to Uber, Ola Cabs is the best option. This multinational company offers budget-friendly ride services across the globe. Moreover, the app provides users with a choice of vehicles, including mini-cars and sedans.
Ola Cabs has a user-friendly UI and a simple navigation panel to search for your pick-up destination. Download the app on your smartphone and book a ride easily. Besides, users can track the assigned driver's real-time location from the mobile app.
All Ola Cabs driver-partners are verified and trained to deliver users the best experience. You can also contact the Ola Cabs drivers whenever you want. The app shows the profile ratings of every driver. Users can also book cabs online from any device, anywhere and at any time.
Here are the exclusive features of Ola Cabs that you must know:
You can opt for non-stop cashless and hassle-free rides with Ola Money or Ola Credit/Debit card.
The company has a dedicated customer support team who are always ready to assist you.
The Ola Cabs app features an emergency alert and live ride-tracking features to keep users safe and secure.
You can attend important business calls or video conferences even when you're on the move with Ola's in-cab Wi-Fi.
Flywheel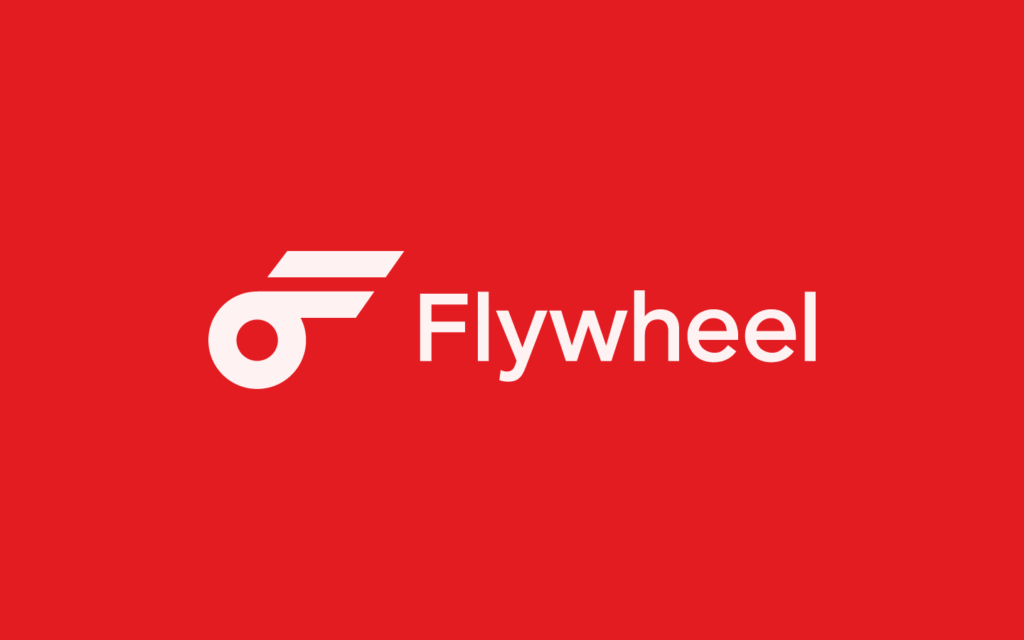 Flywheel is a great alternative to ride-hailing apps like Uber. The company works with 1000+ local taxi drivers and taxi companies to offer you a comfortable ride. Using the Flywheel app, you can connect with the nearest driver in minutes.
The company has a user-friendly mobile app to help users to manage their pickup requests and payments without hassle. Flywheel also allows you to give tips to designated drivers during peak hours.
Additionally, this cab booking app allows you to make cashless payments using your credit card. You will also receive an e-receipt via email after making the payment. Users can rate the driver after the ride from any mobile device, including laptops.
Here are the reasons to use Flywheel over other ride-sharing services :
Requesting a ride is pretty straightforward in the Flywheel app.
You will be notified when the cab arrives at your pick-up or drop-off destination.
Users can schedule cab pickups in the future with its advanced booking feature.
The Flywheel drivers always choose the safest and fastest routes to reach your destination.
Other Similar apps to Uber that are Worth Using in 2023
You can use Grab Cabs to request a ride from your Android or iOS devices. Along with taxi-hailing services, it covers a lot of domains like hotel booking and food delivery. One of the best features of this app is it provides a pre-screening process before a ride.
Go Catch is another ride-hailing service provider like Uber. It has over 3 million users and 30,000+ registered cab drivers. The app gives a 5% discount on every ride when you pay with a credit card. So, compare the reviews and ratings of these Uber alternatives and choose the right one for you.