Breasts are one of the most prominent features of a woman's body. They have been associated with femininity, sexuality, and beauty for centuries.
But what is the ideal breast size that attracts the most attention and admiration? And how does it vary across cultures, preferences, and scientific research?
In this article, we will explore the beauty standards debate around breast size and celebrate the diversity of shapes and sizes that women have.
Which Is The Ideal Boob Size?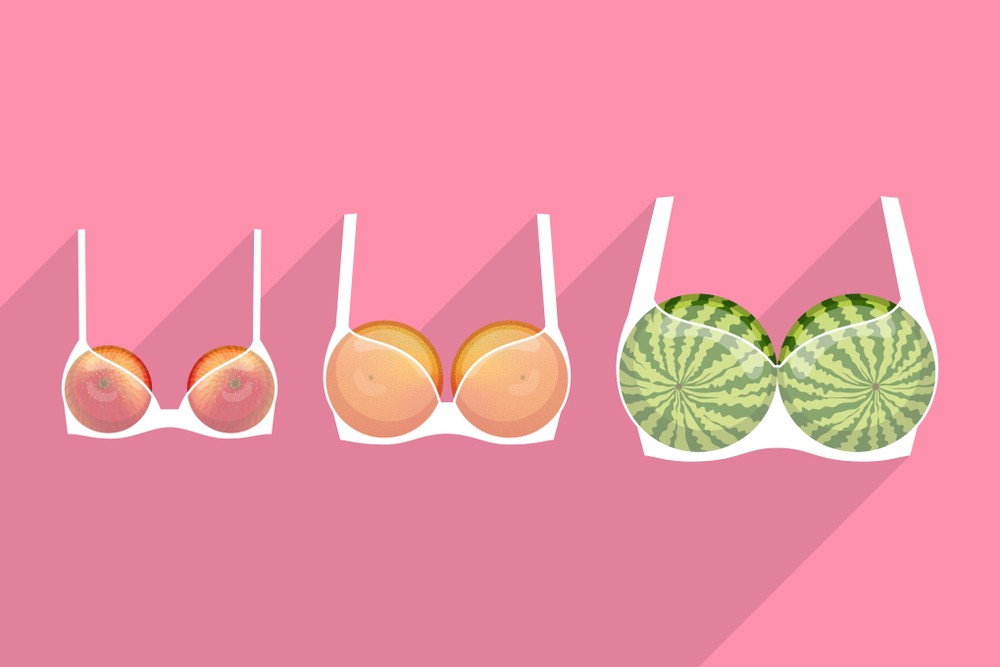 A number of surveys and polls have sought to determine the perfect size for breasts. The majority of participants, both men and women, have consistently voted in favor of C-cup breast size.
In a comprehensive survey that involved approximately 1,000 Europeans and 1,000 Americans, over 53% of men expressed their preference for an average breast size, which typically corresponds to a C cup.
This size falls between the smaller A and B cups and the larger D, E, and F cups.
Women shared a similar view, with over 60% considering the C cup to be the ideal breast size.
According to the survey, the second most preferred size was D cup and above, with over 35% of men expressing a preference for larger breasts. More than 30% of women also rated larger breasts as ideal.
Conversely, the least favored size was smaller breasts, likely corresponding to an A cup. Only 11% of men and approximately 9% of women found smaller breasts to be attractive.
Understanding the Beauty Standards Debate Around Breast Size
Breast size is influenced by many factors, such as genetics, hormones, body fat, age, pregnancy, and breastfeeding. It is also subject to cultural and personal preferences, as well as scientific research on attractiveness and health.
Societal and Cultural Influences on Beauty Standards
Different societies and cultures have different norms and expectations for what constitutes an attractive breast size. For example, in some African and Asian cultures, small breasts are preferred because they are seen as more youthful and modest. In contrast, in some Western and Latin American cultures, large breasts are preferred because they are seen as more sensual and fertile.
Media and fashion also play a role in shaping the beauty standards for breast size. For instance, magazines, movies, and advertisements often feature models and celebrities with large breasts, creating a perception that bigger is better. On the other hand, some trends and styles favor smaller breasts, such as sports bras, crop tops, and minimalist clothing.
Personal Preferences and Perceptions
Individuals may have different preferences and perceptions of breast size based on their own experiences, personality traits, and psychological factors. For example, some men may prefer larger breasts because they associate them with femininity, nurturance, or dominance. Some women may prefer smaller breasts because they find them more comfortable, practical, or elegant.
However, preferences and perceptions are not fixed or universal. They can change over time and vary depending on the context and the relationship. For example, some men may prefer different breast sizes for short-term versus long-term partners. Some women may feel more confident or insecure about their breast size depending on their mood or the occasion.
Scientific Research on Breast Attractiveness
Several studies have attempted to measure the attractiveness of breast size using various methods, such as surveys, experiments, computer-generated images, or 3D models. However, the results have been inconsistent and conflicting. Some studies have found that men prefer large breasts, while others have found that men prefer medium-sized breasts or even small breasts.
One possible explanation for these discrepancies is that breast attractiveness is not determined by size alone but by other factors such as shape, symmetry, firmness, proportionality, and skin quality. Another possible explanation is that breast attractiveness is influenced by cultural and individual differences that are not accounted for in the studies.
Biological and Evolutionary Factors
Some researchers have suggested that breast size may have evolved as a signal of reproductive potential or health in women. According to this hypothesis, larger breasts indicate higher levels of estrogen and progesterone hormones that are involved in fertility and pregnancy. Smaller breasts indicate lower levels of these hormones that are associated with a lower risk of breast cancer.
However, this hypothesis has several limitations and criticisms. First of all, breast size is not a reliable indicator of hormone levels or fertility status in women. Second of all, breast size is not a direct factor in reproductive success or survival in humans. Third of all, breast size is not a universal preference among men across cultures or history.
The Beauty of Diversity in Breast Size
Breast size is a complex and multifaceted trait that reflects biological diversity and individual uniqueness. It is not a measure of worth or attractiveness that can be reduced to a single number or category. Unfortunately, many women face pressure and criticism from society or themselves to conform to unrealistic or idealized standards of breast size.
Consequences of Body Shaming
Body shaming is the act of making negative comments or judgments about someone's appearance or body parts. It can have harmful effects on one's self-esteem, mental health, and physical health. For example,
Women who are dissatisfied with their breast size may experience lower self-confidence, anxiety, depression, eating disorders, or cosmetic surgery complications.
Women who are teased or harassed about their breast size may develop social anxiety, isolation, shame, anger, or trauma.
Women who are discriminated against or stereotyped based on their breast size may face challenges in education, employment, health care, or relationships.
Embracing Body Positivity
Body positivity is the movement that promotes acceptance and appreciation of all body types, shapes, and sizes. It challenges the unrealistic and oppressive beauty standards imposed by society and the media. It encourages people to love themselves for who they are, not for how they look. For example,
Women who embrace body positivity may experience higher self-esteem, happiness, confidence, empowerment, and well-being.
Women who support body positivity may create a more inclusive, respectful, and compassionate environment for themselves and others.
Women who practice body positivity may improve their physical health by adopting healthy habits, such as eating well, exercising regularly, sleeping enough, and avoiding smoking or drinking.
Celebrating Body Diversity
Body diversity is the recognition and celebration of the natural variation and uniqueness of human bodies. It acknowledges that there is no one right way to look or be. It respects that everyone has different preferences, needs, goals, and experiences. It values that everyone has something to offer to the world. For example,
Women who celebrate body diversity may discover new aspects of their identity, personality, creativity, or talents.
Women who appreciate body diversity may learn new perspectives, insights, stories, or cultures from others.
Women who honor body diversity may contribute to social change, justice, equality, or harmony for all.
Viewing Angle
Another factor that can affect how one perceives their own or others' breast size is the viewing angle. Depending on how one looks at them from different angles or distances, they may appear bigger or smaller than they are.
For example:
When looking at oneself in the mirror from a frontal view, one may see their breasts as smaller than they are.
When looking at oneself from a side view or a downward view (such as when lying down), one may see their breasts as larger than they are.
When looking at someone else from a close distance (such as when hugging), one may see their breasts as larger than they are.
When looking at someone else from a far distance (such as when walking), one may see their breasts as smaller than they are.
Therefore, it is important to remember that breast size is not an objective reality but a subjective perception. It can change depending on how one looks at it. It can also be influenced by other factors such as clothing, bra type, posture, lighting, or mood.
Why C Cup is perfect boob size?
Most people favor the C Cup as the ideal breast size for valid reasons. The C Cup represents positive attributes like youthfulness, optimal estrogen levels, and enhanced fertility. It is essentially considered the most favorable choice in mate selection, as determined by our subconscious evolutionary instincts. The Bottom Line is: don't judge yourself or others based on breast size alone. There is more to you than your boobs. You are beautiful just the way you are.