Drug and alcohol rehabilitation centers play an essential role in turning people's lives. They help transform those that were once addicted to drugs and alcohol. However, the transformation doesn't happen instantly as there are numerous programs in these centers. The programs are meant to gradually unhook addicts from drugs and alcohol, leading them to a clean, drug-free lifestyle.
Below, we discuss some of the programs offered in alcohol and drug rehabilitation centers.
Detox and Realignment
After you sign up for a drug & alcohol inpatient rehab center, you will be taken through a detoxification process. Detox is a process of eliminating alcohol and harmful drugs from your body after many years of addiction. While this process can be quite challenging for some, it is vital to cleanse your body of such toxic substances to be mentally and physically ready for what lies ahead. You could experience withdrawal symptoms if you suddenly stopped using substances with a high potential for dependency. Examples of these substances include morphine, heroin, alcohol, and benzodiazepines.
Professional Therapy for Drug & Alcohol Inpatient Rehab
Therapy is another program offered in a drug & alcohol inpatient rehab. Different types of therapy are available throughout recovery, depending on what you prefer and your general condition. There are two main types of therapy.
Individual Therapy Sessions
You will have one-on-one sessions with a mental health professional with this type of therapy. The professional will help you have an honest evaluation of yourself, your life on drugs, and the effects of using drugs on your life. These one-on-one sessions are a powerful way to help you heal and are often considered the best service in drug & alcohol inpatient rehab centers. Besides, the therapist will help you identify your addiction triggers and teach you how to cope with them. This will go a long way in helping you stop using drugs and alcohol.
Group Therapy Sessions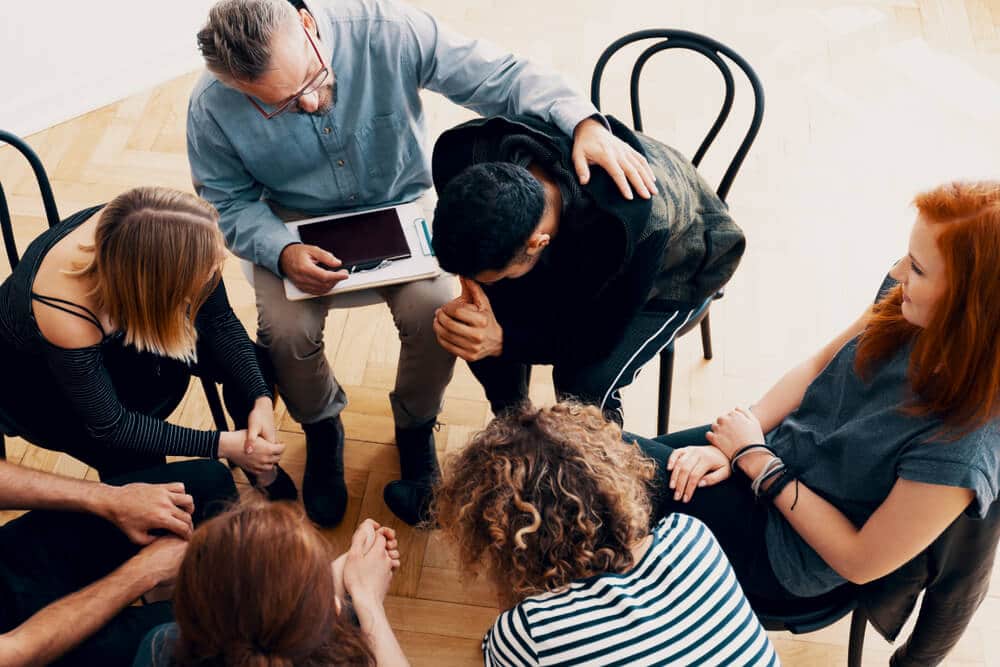 This is a cornerstone of many drug & alcohol inpatient rehab centers. In this type of therapy, a therapist leads group members in discussing their challenges, progress, additional recovery, and experiences. Different groups focus on different things. For instance, some groups focus on specific phases of recovery like relapse or withdrawal prevention. Other groups focus on helping individuals who are dealing with mental problems. These groups play a crucial role in helping you heal. They also allow you to interact with other people battling the same problem in drug & alcohol inpatient rehab centers.
Follow-Up or Aftercare Planning
Towards the end of your session at the drug & alcohol inpatient rehab center, your therapist will help you develop an aftercare plan based on your strengths and weaknesses. Aftercare is a vital step in the rehabilitation process because it helps reduce the chances of relapse. Without such plans, most patients relapse and undo all their efforts.
Consult the Services of a Rehabilitation Center
If you are looking to beat drug and alcohol addiction, rehabilitation centers will come in handy. These centers offer essential programs that will help you end your addiction. Besides, they provide professional advice through individual and group therapy.