Every so often, new words work their way into general use. Some of them are adapted versions of previously used terms, such as "selfie" which replaced the slightly clumsy "selfshot".
Other times, the words are entirely new and get used to describe a novel object, action, or phenomenon. In recent years, this has included words and phrases like "blockchain", "cryptocurrency", "whataboutism", and "for the win".
One of the newest terms to enter common use is "metaverse", a portmanteau that is both familiar and completely alien at the same time. When it suddenly became the most talked about thing on TV, the internet, and newspapers in late October 2021, Google saw a huge spike in search traffic for questions like "what is the metaverse?" as vast swathes of the planet all tried to fill this new gap in their knowledge.
Where Did the Metaverse Come From?
The word metaverse is actually not new. It was coined by the writer Neal Stephenson in his 1992 book "Snow Crash". He used it to describe a digital world where people interact with each other through their avatars.
This portmanteau is made up of "meta" which means beyond, and "(uni)verse".
More recently, people in the tech industry have been using the term to describe the development that comes after the internet.
However, that still doesn't explain why Google saw a tsunami of search traffic all seeking to understand what this strange concept is.
That happened because Mark Zuckerberg, the founder and CEO of Facebook, announced to the world that his company would be changing its name to Meta to better reflect its focus on developing services for the metaverse.
Not to be outdone, just about every company in the Bay Area quickly jumped on the bandwagon, announcing that they would be or are already developing their own metaverse or a product that could help to facilitate it.
What Could the Metaverse Be Used For?
While we now know that the metaverse is a digital universe in which humans interact with each other through their avatars, you may still be asking "but….why?".
It's a fair question. It's hard to imagine a world where you don a VR headset and take a virtual car ride to a friend's house to sit and talk on their digital sofa, but this may not be quite what Zuckerberg et al. have in mind.
Instead, the metaverse could be used to bridge the gap between existing digital worlds and the real one. It could help to connect a myriad of services together or make them more immersive and interesting.
iGaming could be one area that benefits more than most. Today, online casinos contain a plethora of different options for players, including video slots, table games, and innovative live dealer titles. The sector is very competitive, with brands using bonuses and free spins to encourage players to join their site over a rival's.
Therefore, successfully implementing a metaverse casino could create an opportunity for the successful company to gain an advantage in the market. One possible implementation could be to create a VR gaming floor for players to roam, similar to how a land-based casino works. Instead of choosing a game from a menu, the player could just walk up to a table or machine, put down their chips, and start making bets.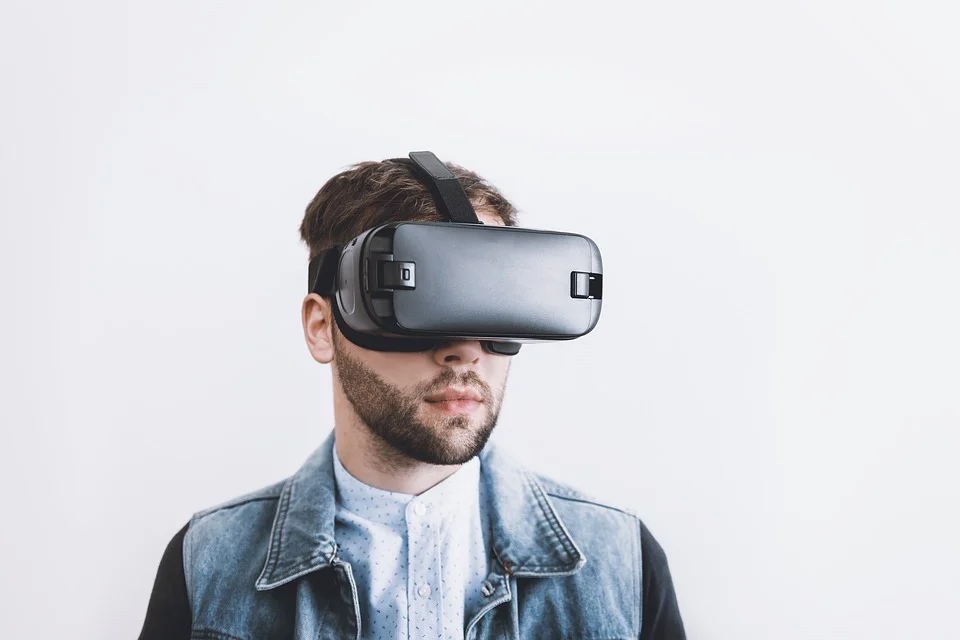 A metaverse of sorts already exists in Fortnite. Since 2019, the popular free-to-play battle royale game has been hosting concerts on its Party Royale island. Big names including Travis Scott and Ariana Grande have performed to crowds of avatars already, and many more are likely to join them in coming years.
A corporate metaverse could help bridge the gap between office and home working too. A VR meeting could make Zoom calls feel more like face-to-face ones, while Microsoft is expected to make virtual presentations in a metaverse possible by 2022.
The metaverse is still very abstract and many people have different visions of what it will become. The idea that it will be a "replacement for the internet" is perhaps a little left field given that it would still require the internet's infrastructure to run on. However, it is clear that many of the biggest powers in tech are investing heavily in the concept, so it is likely to arrive sometime soon.