Whether you're a college freshman, a senior, or someone doing their Master's or Ph.D., your smartphone is somewhere close by at all times. Android and iOS developers know this, which is why there are hundreds of apps dedicated to learning, time management, file sharing, and goal-setting out there. With the right Android apps, you can make your student's life a lot easier and enjoyable in the long run. Let's take a look at the top ones out there.
1. Google Workspace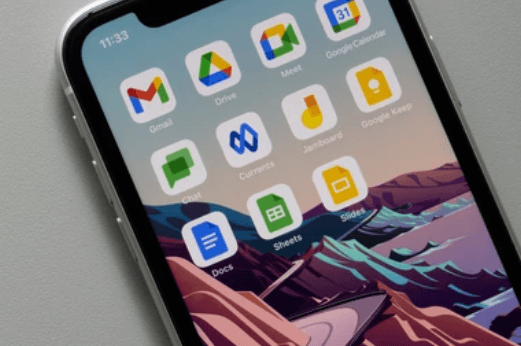 Google's line-up of android apps is noteworthy for many reasons. These are quality apps that are completely free and come with a plethora of app integration options. Google has created a set of reliable, professional apps which are ideal for students looking for accessible tools to use. Google Workspace consists of these important apps:
Google Drive
Google Docs
Google Mail
Google Calendar
Google Workspace contains several other enterprise-level apps, but students should make good use of these before turning their attention to others.
2. Evernote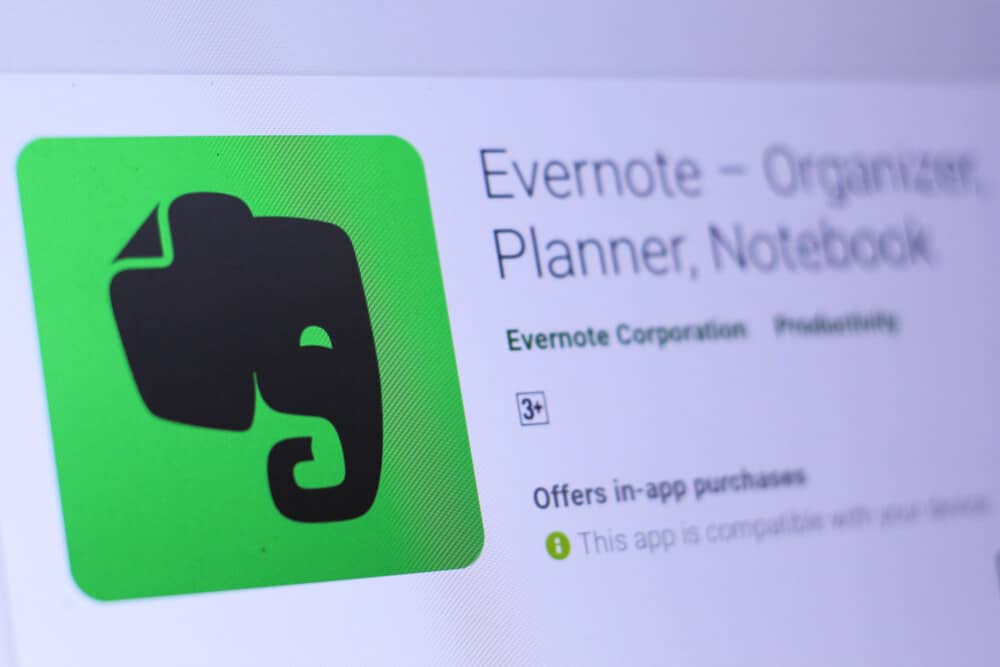 Taking notes and writing down important information is second nature for any student. However, you may not have your notebook at the moment or want to write down a meeting you have to tend to later in the week. Evernote is an app that will allow you to organize your time more efficiently, and it can be used across different devices.
You can take notes on your phone and access them on your laptop for editing and formatting purposes. This can be combined with a personal statement writer service if you are a future freshman and want to write a high-quality personal statement. Evernote is free to use and should be a part of every student's android app line up in 2021.
3. Crello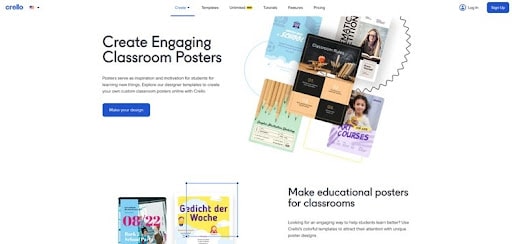 Crello's classroom posters are ready-to-go creative designs that will help you make the running in any project. Whether it's an event announcement, book cover, school or university website images, or any other educational task that requires outstanding visualization, Crello has a solution. There is an unbelievable number of design objects, color palettes, and typography settings you can employ in your poster. The collection of poster templates usually embraces the latest trends in design, but still you can go with vintage and thematic topics.
If you're designing leaflets or posters for the web, you can even add music files and animation effects to them, and collaborate with your peers on the final result. The Crello app is extremely lightweight and fast even when you need to create rather advanced posters right on your mobile phone.
4. Duolingo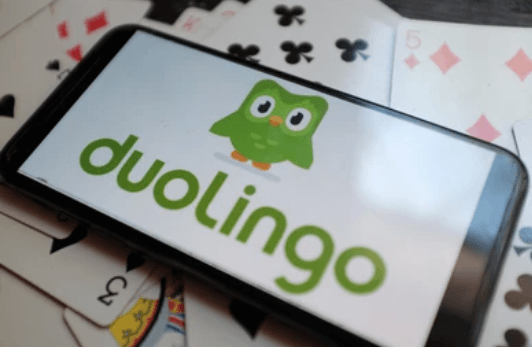 Even if you're not studying languages or literature, Duolingo should be on your radar as a useful smartphone app. Duolingo is a language learning app with gamification features that allows you to learn a new language through bite-sized lessons.
It features dozens of languages which you can study whenever you have 5-10 minutes to spare during the day. This can encourage you to pick up learning a new language on a more serious level as Duolingo is quite addictive and enjoyable to use. You can gather XP and gems for each lesson you complete and compete with your friends and language learners around the world in weekly leaderboards.
5. Forest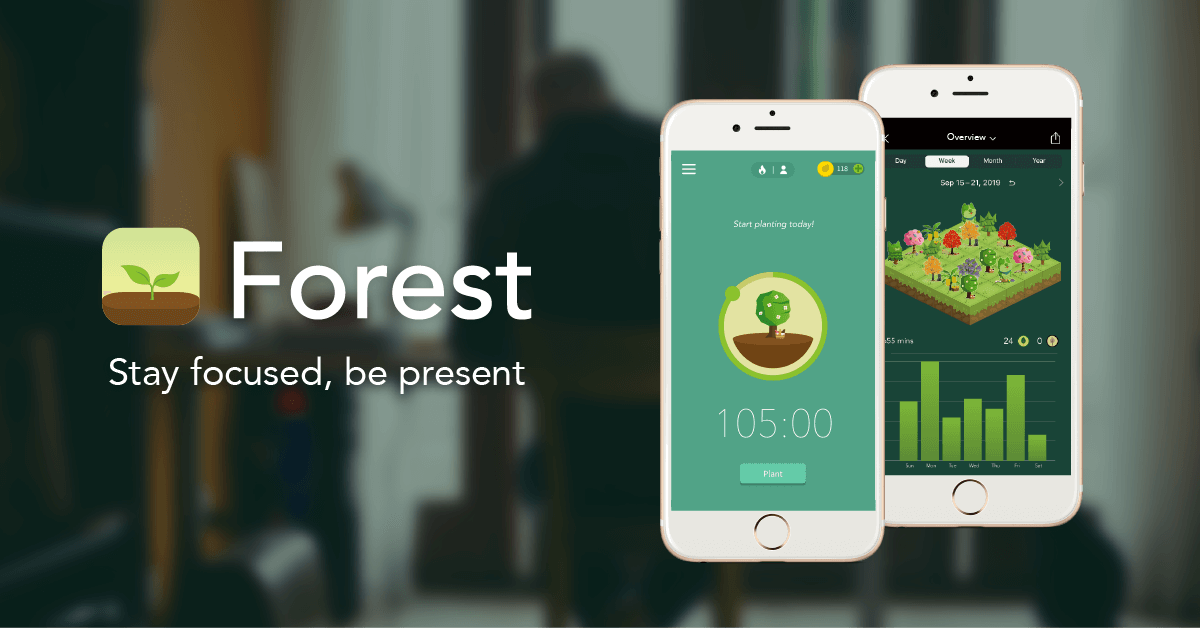 Staying focused on studying or writing for extended periods can be difficult, especially if you're working on a subject you're not particularly fond of. This is where productivity apps come into play, and Forest is one of the best examples. Forest is designed to allow you to quite literally "plant trees" if you manage not to check your phone while studying.
This is an idle app that will turn off your notifications and sounds to allow for a more productive and focused workflow. Thanks to its native ads, the trees you plant do get plated by the Tress for the Future organization. With that, Forest allows you not only to get work done faster but also actively do something good for the planet.
6. Canva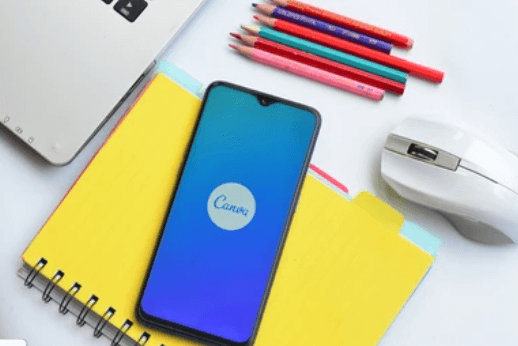 Presentations are just as important to college students as essays and research papers. Using Canva on your smartphone or tablet will allow you to create amazing presentations with visualized data and ready-made templates. The app's templates, free visual elements, and other content is constantly updated with new pieces which will keep your presentations fresh.
Canva is very easy to use and comes packed with a plethora of features, including a robust photo-editing mode and a video editor. You can use it to create any number of multimedia presentations you may need for college without having to worry about paying for desktop software.
Making Good Use of your Smartphone as a Student (Conclusion)
Luckily, you don't need a high-end smartphone to run these and similar apps on your device – an affordable smartphone will do the job. All you need to do is set up a Google Play Store account and find the apps best suited to your needs. Using these will significantly improve your academic performance and workflow going forward.