It is becoming very common to invest in mutual funds with a systematic investment program or SIP. Read on to learn why this is such a great way to invest in mutual fund funds.
A systematic Investment Plan, or SIP, is a way to invest money in mutual funds. Another way to invest is a lump sum or one-time payment.
The Best SIP Funds list is comprised of mutual fund schemes that have provided better SIP returns than other Funds within the same category. These Funds are able to stick to their investment strategy in times of difficulty and don't fear temporary corrections in stock prices. This allows them to generate higher long-term returns for their SIP investors.
Looking for the Best SIP plans? How to choose them? These are some of the common questions that occur in the mind of investors when thinking of Investing in Mutual Funds through a SIP. So let's start this from the beginning.
What are Mutual Funds?
Mutual funds are one of the most common investment options these days. But Mutual funds can be intimidating or confusing to many people. We will simplify it for your convenience. A Mutual Fund is basically the sum of money that has been pooled by many people (or investors). This fund is then managed by a professional fund manager. According to Statista, an increasingly important role is being played by mutual funds in financial markets, with the number of open-end funds worldwide increased by nearly 40% from 2011 to 2019.
It's a trust that collects money from investors who have a common investment goal. It then invests the money into equities and bonds, money market instruments, and/or other securities. Each unit represents a percentage of the fund's holdings.
After deducting certain expenses and calculating the scheme's Net Asset Value or NAV, the income/gains from this collective investment are divided proportionally among the investors.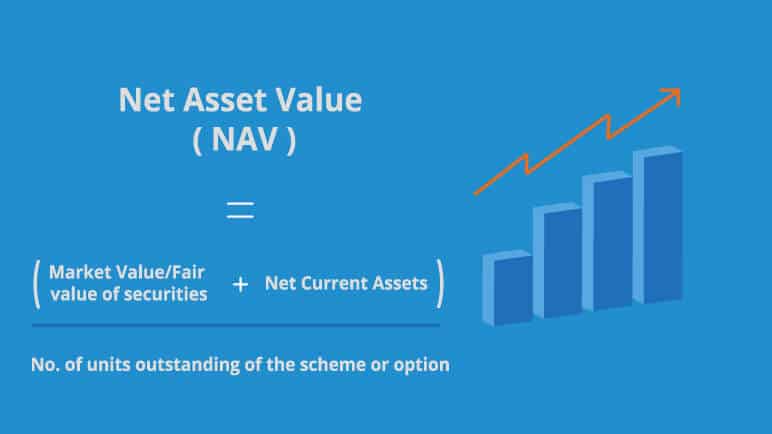 What is SIP?
A Systematic Investment Plan, or SIP, is a hassle-free way to invest money in a fixed sum in mutual funds. Another way to invest is a lump sum or one-time payment.
SIP allows you to invest a set amount each month in mutual funds of your choice. You set it up so that money is automatically deducted from your bank account. Use the SIP calculator to determine how much monthly SIP you will need to invest in order to reach a specific goal.
You can purchase units at a specific date each month to help you implement a savings plan. You can set aside a predetermined amount to invest at certain intervals (quarterly, monthly, or weekly). This plan has the greatest advantage of instilling the habit of saving so that the user can begin to build a solid fund for the future.
SIP investing is one of the best ways to invest in Mutual Funds. SIP mutual funds allow you to invest as little as INR 100. This makes SIP easy to invest in.
Why Invest in a Systematic Investment Plan (SIP)?
There are many benefits to a systematic investment plan. The minimum investment amount of INR 500 is what attracted most people's attention. It also encouraged many young people to start their mutual fund investment journey. A SIP allows investors to plan their major financial goals, such as a child's education, marital expenses, and purchase of a home/car. You can start investing according to your goals (short-term/mid-term and long-term) and see an increase in wealth over time.
Advantages of SIP:
Rupee cost averaging
You can invest a small sum
Flexibility
You can run multiple SIPs at a time
You Can Stop the SIP Anytime
You Can Skip SIP Payment
You Do Not Need to Worry About Timing the Market
SIPs have major advantages like rupee cost averaging or Power of Compounding. Rupee cost average allows an individual to calculate the total cost of an asset purchase. A SIP is a method of purchasing units over a long time period. These units are usually spread over equal monthly intervals. The investment is spread over time so that the price points are different. This gives the investor the advantage of averaging costs, hence the term rupee-cost averaging.
In the situation of compound interest, in contrast to a single interest, where you simply earn interest in the principal, here the interest amount is added to the principal and interest on the new principal computed (old principal plus gains). This process is always ongoing. The mutual funds in the SIP are complemented by installments, which increases the amount invested initially.
How to Invest in a Systematic Investment Plan?
Open a Lifetime Investment Account.
Complete your Registration Process and KYC.
Upload Documents (PAN, Aadhaar, etc).
And, Now You are Ready to Invest!
Best Performing Mutual Funds for SIP
| Fund Name | Min. SIP | Type of Fund | 1 Year Returns | 3 years Return | 5 years Return |
| --- | --- | --- | --- | --- | --- |
| ICICI Prudential Technology Fund | ₹100 | Equity Sectoral | 108.10% | 37.40% | 32.70% |
| TATA Digital India Fund | ₹150 | Equity Sectoral | 109.10% | 34.40% | 32.70% |
| Parag Parikh Flexi Cap Fund | ₹1000 | Equity Flexi Cap | 54.20% | 24.50% | 22.00% |
| SBI Small Cap Fund | ₹500 | Equity Small Cap | 67.40% | 21.10% | 23.00% |
| Axis Midcap Fund | ₹500 | Equity Mid Cap | 64.40% | 23.30% | 22.00% |
| Axis Bluechip Fund | ₹500 | Equity Large Cap | 51.30% | 19.40% | 19.00% |
| Kotak Bluechip Fund | ₹100 | Equity Large Cap | 55.30% | 17.70% | 16.00% |
| Mirae Asset Large Cap Fund | ₹1000 | Equity Large Cap | 50.90% | 16.90% | 17.40% |
| Mirae Asset Hybrid Equity Fund | ₹1000 | Hybrid | 42.60% | 16.80% | 16.30% |
| Nippon India large Cap Fund | ₹100 | Equity Large Cap | 54.90% | 12.70% | 14.70% |
Things You Need To Know Before Starting a Systematic Investment Plan
Is SIP Safe or Not?

SIP is a safe way to invest in mutual funds. If you invest a lump sum in a mutual fund, depending on the market condition, you could end up paying a very high price for a mutual fund. This can be avoided by investing in mutual funds only when the market is not overvalued. This requires knowledge of the markets. Timing the market is a term.

SIP investing is easy and you don't have to worry about timing. SIP allows you to invest a small amount each month. The price may be high in certain months while it will be low in others. The long-term price you pay for mutual funds will fluctuate between high and low. If you invest via SIP, you won't pay a high price or an overvalued mutual. This is known as rupee cost averaging.

Are SIP Returns Taxable?

It all depends on which mutual fund you choose and when you withdraw the investment.

Returns starting at equity mutual funds, If they are withdrawn within a year of their investment, there is no tax on them. If you withdraw your gains before one year then you will be subject to a 15% tax on gains.

In the case of Debt mutual funds, if you redeem within 3 years of your investment, you will be subject to 20% tax with indexation benefits. If Withdrawn before 3 years then the tax will be based on your income tax slab.
SIP tax is calculated for each individual SIP investment. This means that each SIP installment will be subject to tax.

Can I Stop SIP Anytime?

Yes. Unlike fixed deposits (FD), and recurring deposits(RD), a SIP can be stopped at any time. You have two options after you stop paying for a SIP plan: either withdraw your money from the mutual funds or keep the money invested in them.

Can I Save TAX With SIP?

SIPs are one of the best tax-saving options that can provide high returns on investments. You can get a deduction of up to Rs. 1.5 million from your taxable income under Section 80(C), The Income Tax Act 1961 for investing in ELSS through SIPs.

Can I Start SIP Online?

Yes, you can easily start a SIP online. Just choose your broker, like Grow, Upstock, and Zerodha then register on them, upload necessary documents (PAN, address proof, and bank statement) then choose a mutual fund you want to start a SIP in.

Does SIP Have a Lock-in period?

You won't need to lock in your SIP if you invest in open-ended mutual funds. It all depends on which mutual fund you choose to invest in. Some mutual funds have a lock-in period. ELSS mutual funds have a lock-in period of three years. Lock-in periods are also available for many other mutual funds. Close-ended mutual funds are those that have lock-in periods.

Does SIP Have an Exit Load?

The mutual fund will determine the exit load for a SIP. The mutual fund may specify an exit charge for a specific period. If so, the SIP will also have an exit fee. Equity funds usually have an exit load of 1% for redemptions made one year after investment. If redemptions are made after one year, there is no exit load. The value of the redemption determines the exit load.

Is SIP better than RD?

SIPs can offer much higher returns than RD. Your mutual fund will determine the return you receive on your SIP. There are two types of mutual funds: equity mutual funds and debt mutual funds. Mutual funds are not like RD in that the rate of return can be adjusted.

Debt funds are often more profitable than RD, and they are also considered low-risk. You should consider setting up a SIP in equity mutual funds with higher risk if you are willing to take on more risk.

Which SIP to Invest in?

The type of SIP you choose depends on your investment goals. You can look at small and mid-cap mutual funds if you're willing to take some risks. You can also check out large-cap mutual funds if you are willing to take moderate risks. If you are looking for very low risk, debt mutual funds may be a good option.

SIPs are a great way to start investing in mutual funds, not only for novice investors but for more experienced investors as well. Before you invest, make sure to do your research. To plan your SIPs, you can use the SIP calculator.
Have fun investing!