Have you ever heard of a cold email? Did you receive notifications in your email from someone or some company you don't know?
Cold emails, similar to cold calls, are frequently unwanted. According to task drive, the average email user receives 147 emails daily, with only 24% of cold emails being read.
You would ask yourself: are cold emails still effective at this time?
The answer would be, Yes.
Cold email, when done correctly, works. It is actually one of the most effective ways to increase visibility and awareness and it is a profitable way to expand your business.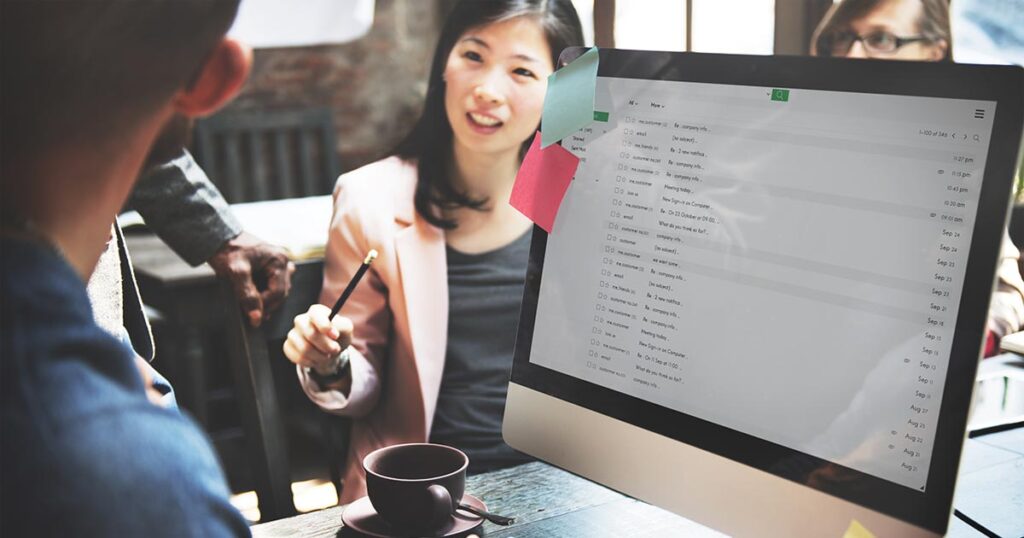 Cold Email in a Nutshell
A cold email is sent to a prospective customer without any prior communication. Although the notions of "cold emails" and "cold phone calls" may appear similar, emails are far less intrusive.
A cold email is just an unsolicited mail sent as part of a marketing campaign strategy to present your business to someone who has never encountered you or your organization. This is not spamming – although it is easy to make it appear like spam mail – but rather a friendly greeting.
Cold emailing is sending an email to someone you don't know to form a business relationship.
If you haven't had any previous communication with the receiver and there isn't currently a relationship, the email is "cold."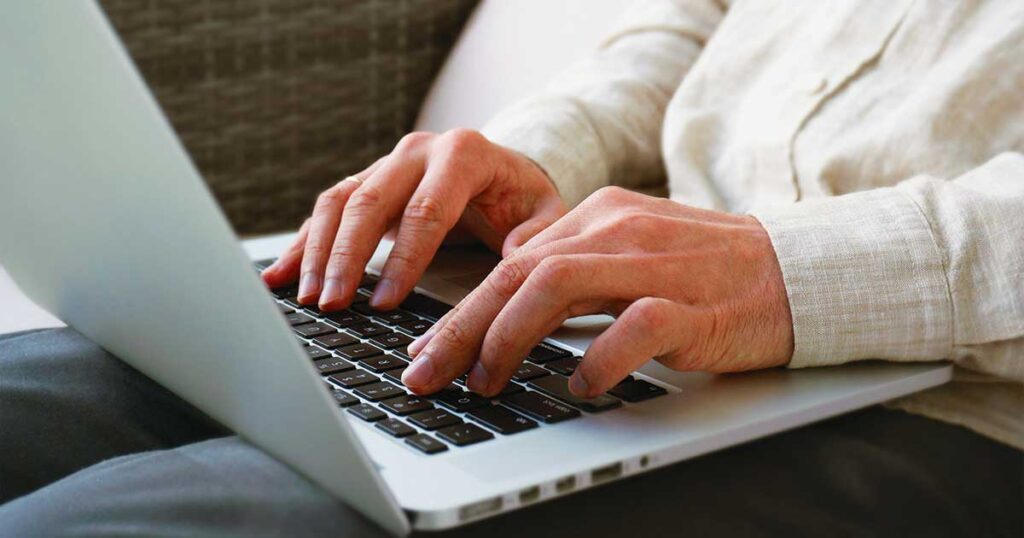 How to Approach Cold Emailing
The purpose of a cold email is to transform strangers into business partners, not to convert them immediately. Slowly but steadily. As a marketer, you need stakeholders you can collaborate with along the way. Here is a cold email guide with nine easy steps and examples that will guide you along the way.
1. Research First to Build Trust
Keep in mind that the first step is research. Trust-building strategies are essential, as you need to start with research on your target. When it comes to acquiring the trust of cold prospects, the most crucial tool you will have is research. Knowing about your recipients provides you with a wealth of information, such as knowing their likes and interests.
Gathering background information about your recipients indicates personal commitment and increases your prospects' trust in you. You'll gain insight into their preferences and dislikes, allowing you to keep every conversation with chance of being positive. You can learn everything about the person you want to do business with.
If you are aware of the similarities between your recipients and your company, so you can utilize your similarities to maximize your chances of success as you will know they need to develop accurate, reliable solutions. It's shown on how you send emails if you research, as the email should be personalized.
Also check Best Free Email Service Providers
2. Determine Your Market's Pain Points
Any competent marketer should know that recognizing clients' pain points is crucial to increasing sales. The challenges your prospects and customers confront and that your company or product can solve are known as "pain points."
A pain point might be considered a distress signal. Here are some examples of pain points: customers are dissatisfied with their current situation, they are disappointed, but they continue to use the products they are used to, your prospects are unhappy and eager to change, your future clients are prepared for change and are looking for alternatives and your potential buyers have no chance of finding a solution.
Understanding pain problems will assist you in selling your product and gaining the trust of your prospects. Learn what makes your potential clients uneasy and frustrated, and capitalize on these issues.
3. Be Creative with Your Subject Line
According to Optimonster, 47% of email receivers open emails just for the subject line. On the other hand, Sixty-nine percent of email receivers report emails as spam depending on the subject line.
Will my subject line pique the reader's interest?
The primary goal of any subject line is to get the reader to click the email and open it. After that, the bodily component is in charge of stimulating more action. If the subject line doesn't catch the recipient's interest, they are inclined to delete the message before reading it.
An example of how to do it is to do the "Fear of Missing Out" or FOMO approach.
The fear of missing out is a psychological principle that is nearly impossible to overcome. You can exploit this dread in your subject lines by including a scarcity or urgency factor. Subject lines that contain terms like urgent, important, or alert have been shown to enhance open email rates.
Another example is curiosity.
We don't enjoy having gaps in our information. Thus we have an innate drive for closure. You may capitalize on this urge for satisfaction by leaving your subject line open-ended, creating a cliffhanger that will only be resolved by opening the email.
"$300 on my first webinar hosting? Find out how"
You might pique readers' curiosity by posing a question, offering something interesting, or simply stating something unique or unusual.
4. Come Up with an Attention-Grabbing Intro
The ability to compose attention-grabbing email openings and engagingly organize their writing to keep you reading distinguishes a top-performing sales professional.
When crafting an email introduction, remember that you only have about a minute to pique someone's attention who has never met you in person. For a busy decision-maker, this time shrinks. You don't have any words to squander. As a result, get off to a good start. It would help if you learned to develop a personalized email introduction that attracts your prospect's attention, makes them want to continue reading, and eventually makes them want to reply because many people struggle with email introductions.
An email introduction aims to establish rapport with your lead and persuade them to continue reading. Relevance and personalization have become the new rules of success, and the sooner you follow them, the faster you'll see benefits.
5. Make Sure Your Pitch is A Valuable Proposal
The value proposition is a problematic section of such an email to write since you must speak something about yourselves and your company while keeping our attention on the recipient.
The goal of the value proposition is to let the prospects know why you're contacting them. This statement explains how you will assist the prospect. It is also the crucial stage as the prospect will consider if he will accept your offer or not.
A great value proposition is the one that follows through on the promise you made in the first few paragraphs of the email by answering three basic questions:
1. What benefits does your product provide?
2. How would your product benefit the prospect?
3. What sets you apart from other brands?
To wow the prospect, avoid stressing too much about your product's characteristics or your company's accomplishments when crafting this part.
6. Personalize Your Emails
Personalization is the process of adding language that is unique to each prospect. It's all about crafting an entirely customized copy that shows your prospect that you've done your homework and are interested in capturing their attention.
You should personalize the email you send in some way like including your prospect's first name.
"Hi Jane, do you have SEO questions that need to be answered?
Personalized emails have considerably greater response rates than typical mass emails. According to the latest report by Salesloft, a customized email can raise response rates by up to 250 percent compared to a non-personalized email.
Why should you personalize your email?
If you personalize each email, your emails have a better chance of making it to the inbox than the spam folder. Personalization increases email engagement and demonstrates that you are a reliable sender.
7. Talk About Benefits, Not Features
The challenge is that prospects in outbound sales cannot sometimes recognize benefits when reading about features. As a result, while interacting with potential clients, you must focus on advantages rather than features.
The first challenging thing we must learn if you want to send awesome cold emails is to look through the eyes of your prospects. Putting your perspective on prospects will allow you to understand their problems and requirements better, which is essential for discovering the potential benefits our service or product may provide.
Understanding your addressees is the second skill we must acquire. It would help if you assumed what people think and feel when they receive an email from you.
If you want to market the benefits of your product or service more compelling, you may use photos to back up the text. Removal.AI is a tool that helps you get transparent backgrounds from the pictures of your actual product. You can make an infographic showing the benefits of your product or the service that you offer. Besides, it has been proven that buyers prefer visuals. You can opt to send the infographic as an attachment file. 
8. Don't Be Too Selly
Many individuals love the opportunity to help others find solutions to someone's needs. You may count it as a desire to help, and by sending them an email to turn to you for assistance in your products and services, you are providing them the opportunity to find solutions to their pain points. You should make it simple for them by not sounding too selly.
Do not sound authoritative as you're requesting a favor from someone you don't know by sending them a cold email. You give them the impression that they are a nice person if they choose to support your business by displaying gratitude and humility.
Tell them why you're writing and why they're the best person to talk to. Tell them what you want to help them with, not what you want to sell them, and then insist they buy your product. Nobody enjoys being sold to.
Always remember that you're looking for a response, not a sale. Rather than trying to sell, strive to solve. It's only reasonable. You're not focusing on fixing your prospect's problems if you're focused on selling your goods. And if you don't focus on your prospects' problems, they won't be interested in your product.
Selling isn't the point of cold emailing. It's all about opening a conversation and initiating a dialogue. If you are now well acquainted, that's how marketing comes in.
9. End Your Email with a Tempting Call-To-Action
Your CTA (Call-To-Action) must pique your prospect's interest (or not) and encourage them to pursue it. It is usually placed at the end of the email. And if you have the prospects interested, they will notify you by performing the requested action.
It would help if you determined what action you want your prospects to do before creating a CTA in a cold email. Do you want them to buy something from you? Or perhaps read the most recent blog post on your company's website? Please determine what you want them to accomplish and include it in your CTA. You should have only one CTA.
Do not expect your CTA to handle most of the work and close the transaction on its own. CTA is just another reminder to a prospect to take a specific action. Instead, your whole email should do it.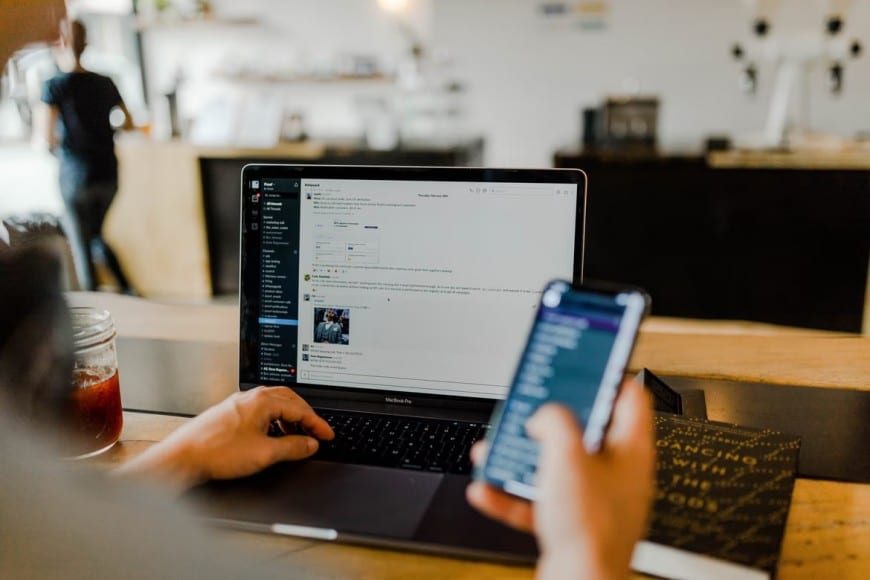 Conclusion
Several years ago, cold email boomed, and when you have a list of email addresses, you can get many replies from prospects. Today, some are wondering if the cold email is still relevant and worthwhile. Now, the rules have shifted. More companies are using cold email, spam filters are improving, and prospects are becoming more suspicious of their cold emails. It would help if you were wiser when crafting it.
It's no surprise that many business owners devote their marketing resources to developing effective email marketing campaigns. One of the most efficient marketing tactics for organizations to engage to develop their consumer base and search for potential business partners is through email marketing.
Cold emailing is easy to accomplish and has been proven to engage, attract, and persuade a wide range of audiences. If it works for other businesses, it works for you too! You may start applying it in your business because if you follow the steps, you can never go wrong, and rest assured that you are on the right track.
Recommended: