Cricket's place in Cape Town culture — and South Africa as a whole — is firmly cemented and has been for ages. However, cricket's "distant brother" of a sport, baseball, is starting to make headway across the region.
While it may not appear like it, baseball participation rates inside the country have steadily grown over the past decade. This applies to both adults and school-age children, many of whom are forced to play in cricket fields.
For those unfamiliar, baseball fields differ from cricket in more ways than one. The most noticeable contrast is the pitching mound — baseball has one, cricket does not. Along the same lines, dugouts, dirt infields, and backstops are also glaring omissions on cricket fields, whereas both are staples of baseball.
Regardless, that hasn't stopped South Africans from picking up the sport. The tell-tale sign is in the number of country-men that have broken through to the "majors."
And no, we're not just speaking about the South African national baseball team. Though, the team has risen to prominence over the decade, participating in qualifiers for the World Baseball Classic tournament in 2013 and 2017.
But by "majors" we're referring to the ever-elusive Major League Baseball. The US-based league features the best talent from around the world including the home country itself, Central and South America, Japan, and yes, South Africa. 
A number of South Africans have made big-league rosters as of late. These ballplayers are opening the door for many others to follow suit. Let's take a second to acknowledge a few of those barrier-breakers that call South Africa home:
Brett Willemburg
We start with one of Cape Town's own. Willemburg has long manned the national team's infield, playing second base, shortstop, and a third. Heck, the jack-of-all-trades player even played some outfield, too.
But most impressively, the Kansas City Royal signed Willemburg to their development system at the ripe age of 16. While he never did get the "call up" to play with the legit MLB club, Willemburg still paved the way for others that did eventually earn a roster spot.
Gift Ngoepe
Talk about a history-maker. Back in 2008, Ngoepe became the first black South African to sign a professional baseball contract. That came courtesy of the Pittsburgh Pirates.
After nine years of being in their farm system, Ngoepe finally made his big-league debut with the Pirates. The feat made him the first-ever African-born player to reach the MLB level.
Ngoepe would play in 41 big-league games with the Pirates and later the Toronto Blue Jays at third base. He batted 13-for-72 (.181 average) with six RBIs — not prolific numbers by any means, but his rise from Randberg all the way to the majors is nothing short of incredible.
Tayler Scott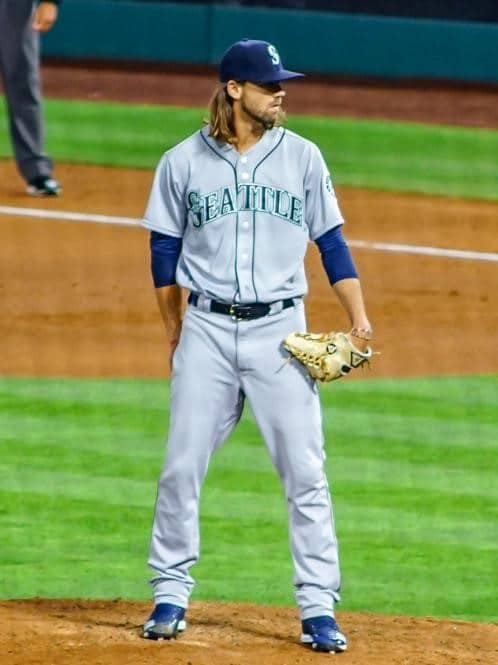 Thus far, we've mentioned only hitters. However, Scott broke into the majors as a pitcher — a first for a South African.
Born in Johannesburg, but later moved to the United States in high school, the Chicago Cubs used a fifth-round draft pick on Scott is out of graduation. He bounced around their minor league system, as well as the Milwaukee Brewers, Texas Rangers, and Seattle Mariners.
Then in 2019, Scott got his big break. Seattle called up the right-handed thrower and Scott made his MLB debut on June 9, when he made the history-making moment for South African pitchers.
Scott would go on to start two games and pitch 16.1 total innings during the 2019 season for the Mariners, as well as the Baltimore Orioles. During the year, he gave up 26 earned runs, but also struck out 14 batters.
To this day, Scott and Ngoepe remain the only South African-born players to play in the MLB, but they've created a pathway for more to follow. After all, the league is truly global, both in the makeup of its players and audience. That worldwide popularity has made baseball betting the norm online. MLB gambling advice and how-to strategies have risen sharply, too.
We wouldn't be surprised to see a few more South African players join the ranks of Scott and Ngoepe in the next five years or so. The South Africa-to-MLB pipeline has been created, and as South Africa continues to embrace baseball, it's almost a given to happen.