Today, over 80% of prospective home buyers use the internet to search for homes and real estate information. That's why it's critical for real estate professionals to have a solid online presence and use SEO strategies to generate new leads.
There are a variety of SEO services for real estate agents that can help you get found online and attract new leads. From optimizing your website for search engines to creating targeted content and ads, these strategies can help you reach your target audience and grow your business.
Leads Generation
Leads are considered the lifeblood of any real estate business. Without a consistent pipeline of new leads, your business will eventually dry up and die. And while there are many different ways to generate new leads, SEO is one of the most effective and sustainable methods.
There are two main types of SEO for real estate: on-page and off-page SEO. The first one refers to all the optimization you can do on your website, while off-page SEO is everything else you can do to promote the platform (such as link building and social media marketing).
Both are important, but if you want to see the most significant ROI from your SEO efforts, you must focus on the off-page type. That's because off-page SEO signals (like backlinks and social media shares) tell Google that your site is popular and trustworthy, which helps it rank higher in search results.
Many SEO services can help generate new leads for a real estate business. And such services sometimes require the help of a real estate virtual assistant to get you on track and do all the monitoring for you. Here are some key factors when looking for professional help:
Local SEO is optimizing your online content to be found by searchers looking for local businesses. It's similar to traditional SEO but focuses on localized keywords and phrases that help you connect with customers in your area.
It works by helping your website rank higher in search engine results for locally-relevant keywords and phrases. When someone searches for "real estate agents near me," Google displays relevant companies and their contact information.
It allows you to target customers actively searching for properties in the area of your business.
Local SEO optimization involves a few crucial things:
Claim and verify Google My Business listing – It ensures that your business information (address, phone number, hours of operation, etc.) is accurate and up-to-date on the most popular search engine.
Optimize website titles and meta descriptions – This includes locally-relevant keywords in your metadata to help improve the chances of being found in search results.
Add location pages – It adds pages to your website specifically focused on serving customers in specific locations. They should include relevant information about the city or region, such as local landmarks, attractions, or news stories.
Link building is the process of obtaining links from different websites to your own, which is done to improve search engine ranking and organic traffic.
It helps real estate websites generate leads by improving their search engine ranking. The higher the ranking, the more visible the website is to potential customers/clients, which as a result leads to more traffic and leads.
The main factor in link building for real estate websites is backlinks. Search engines analyze incoming links to gauge a website's popularity and relevance.
Technical SEO audit is a process that helps identify potential areas of improvement for a website's search engine optimization (SEO). It can help improve organic search visibility, traffic, and quality leads.
The main factors included in a technical SEO audit for real estate are website structure, website speed, and mobile friendliness.
A well-structured website will make it easier for search engines to understand your site's content and give it a higher ranking. Check for the following when auditing your website's structure:
Use of headings (H1, H2, H3);
Sitemaps;
Robots.txt.
Website speed is a factor in search engine rankings and user experience. A slow website can frustrate users and cause them to leave before finding what they are looking for.
The data-driven approach is essential for any real estate SEO campaign. By analyzing large data sets, you can identify trends and correlations that would otherwise be undetectable. This helps you decide where to allocate your resources for the most significant impact.
A reporting & analytics service can help you track your website traffic, identify where your visitors are coming from, and understand what they're looking for. This information can be invaluable in helping you generate new leads.
There are a few things to keep in mind when choosing a reporting & analytics service:
Make sure the service offers detailed reports that are easy to understand.
Look for a real-time tracking service to see how your website is performing.
Choose a service that offers support if you have questions or need help interpreting your data.
A good content writing service will help you create high-quality, keyword-rich texts for your real estate website that will attract new visitors and convert them into leads.
Researching relevant keywords like "buy home," "realtors," and "house for sale" and using them throughout the content.
Creating catchy titles and meta descriptions that make people want to click through to your website
Writing persuasive offers that convince buyers to take action.
Formatting the content in an easy-to-read format. Line up all the information, including location, address, and other property details.
Including images and infographics to break up the text and make it more visually appealing
Optimizing all aspects of the content for search engines.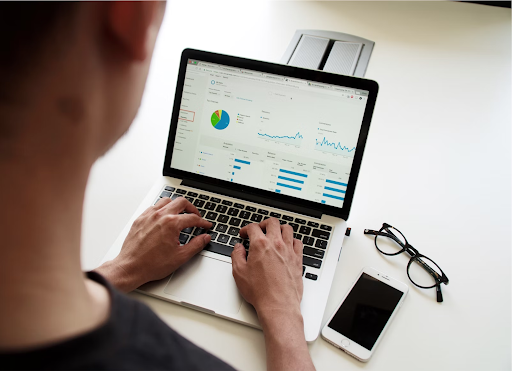 Role of Real Estate SEO Services in Generating Leads
Generating leads is essential in any niche because it helps create new business opportunities. In the case of real estate, by pursuing leads, you increase the chances that someone will purchase or invest in a property from you. Generating leads allows you to build relationships with potential clients and referral sources.
SEO can be a powerful tool to help you generate more leads. Here's why SEO is essential for real estate lead generation:
Reach more clients looking for properties like yours. When you optimize your website and content for relevant keywords, you'll appear higher in SERPs, which means more people will see your listings and contact you for more information.
People are more likely to trust a listing on the first page of Google than one buried deep in the results. Optimizing your site and earning high rankings will increase your chances of converting leads into customers.
Incorporating SEO into your marketing strategy is necessary if you want to grow and generate more leads in your real estate business.
Final Thoughts
Real Estate SEO is an important marketing tool for generating new leads. You can reach more potential customers by optimizing your website for search engines and using targeted keywords. An experienced real estate SEO agency can help you create a customized plan to generate more leads and close more deals.