Recipients receive your phone number along with the messages you send to them. But, what if you want to send texts without revealing your number? It can be done using third-party apps. Besides, you can use a web-based email service to share anonymous text.
So, how to text someone anonymously? Choose an app from where you can send messages without showing your number. The third-party app should be easy to use and have a simple interface. Additionally, you must check the number of messages the app allows you to send.
Not all anonymous message-sending apps are compatible with an Android or iOS device. Hence, you must check the third-party app's compatibility before installing it on your mobile devices. Don't forget to check whether it is free or involves a paid plan.
Let's learn the easy ways how to text someone anonymously online:
How to Text Someone Anonymously with an Online App?
You can send an anonymous text using VoIP on your smartphone. However, the device must be connected to high-speed internet. Download the third-party app on your phone, which will assign a virtual number to anonymously message someone.
Here is the list of apps from where you can send messages without revealing your phone number:
1. Signal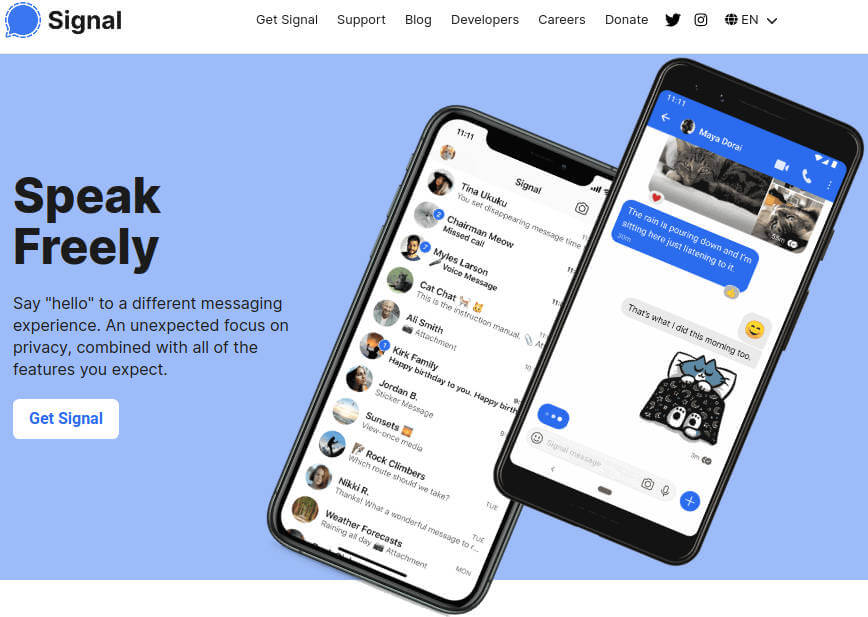 Signal is a free messaging app compatible with Android and Apple devices. It uses end-to-end encryption to secure your data from online predators. This app hides your caller ID and lets you text friends anonymously.
However, users must enable the Sealed Sender feature before sending any message. Where can you find this built-in feature? It is available on the Signal app's Privacy menu. Locate the "Envelope" icon and toggle next to the contact name to whom you want to send the message.
2. Burner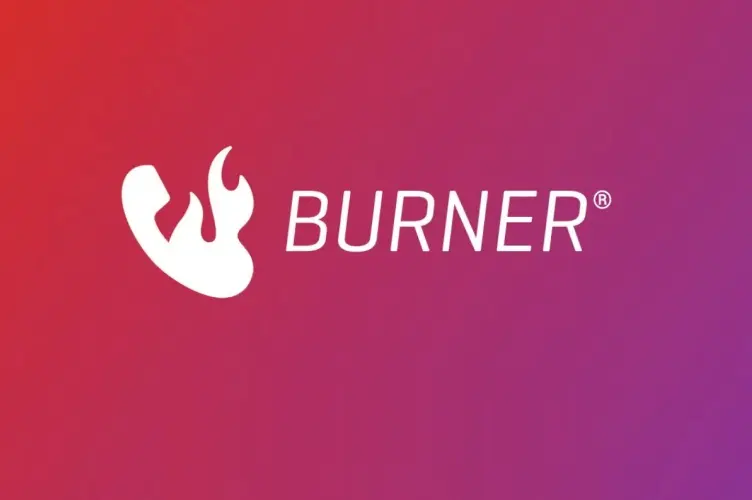 Are you looking for a reliable app from where you can send texts anonymously? Go for the Burner app; it is available on Android and iOS devices. This app lets you use a second phone number for calling and texting. Users can "burn" the number after sending the text to the recipient.
Open the app, and choose the number you want to burn from the All Numbers tab. Access Burner settings and select "Burn it" when the pop-up message appears on your iPhone. However, the Burn it message will appear on Android devices 3 times.
The only downside of Burner is that it is not a free app. A 7-day free trial is available, which lets you send 40 messages. You must sign up for the paid plans after the free trial.
3. Hushed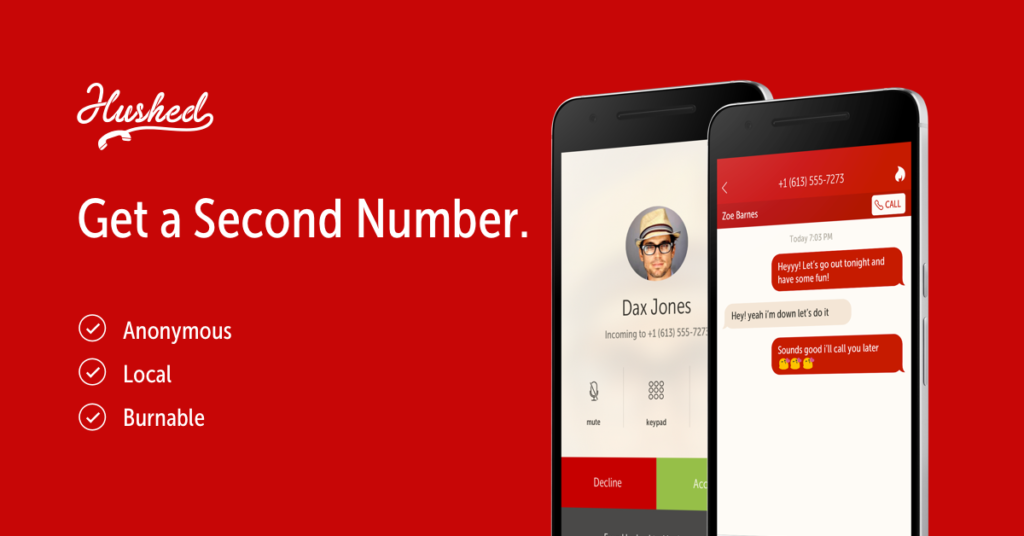 Hushed is considered one of the best online platforms for sending anonymous texts. It lets you create a virtual phone number with your area's area code. For instance, you can generate a number starting with "+971" if you're from Dubai.
Users can send voicemails along with texts from the Hushed app. Additionally, it has a built-in call-forwarding feature. Though the virtual number might be displayed to the recipients, they can't track your activities.
No sign-up or registration is required to use the Hushed app. So, choose a prepaid plan that suits your budget and send unlimited messages anonymously.
4. Phoner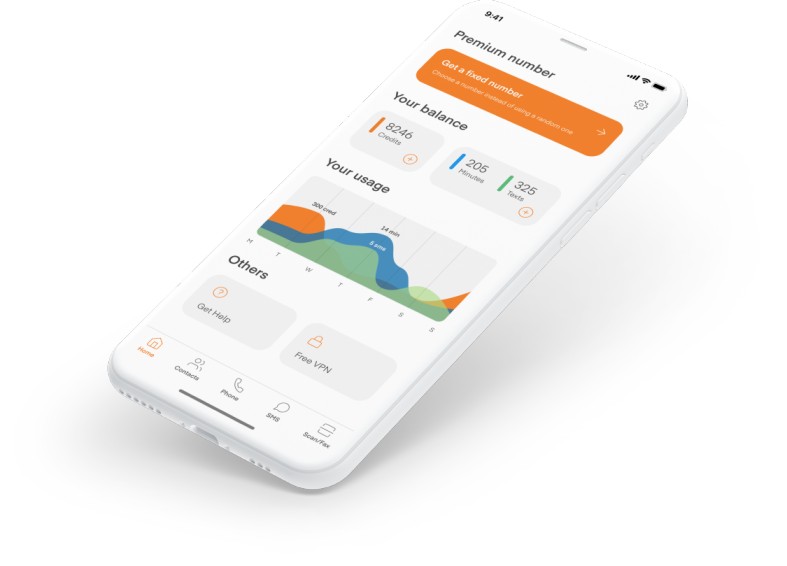 Phoner is another easy-to-use app that helps you to send anonymous texts. It has a simple yet intuitive interface. This app is compatible with the advanced Android and iOS devices. You can send private messages from any number with a Phone.
Additionally, you can generate a second number for calling or texting anonymously. However, users must provide a valid email address when creating an account on Phoner.
This app lets you send free texts to the recipients only after signing up. Phoner offers 100 credits which include a 5-minute call and 5 texts. Android and iOS users must purchase more credits online to make calls or send messages.
How to Text Someone Anonymously by Turning off the Caller ID?
Most Android and iPhone users are unaware of a caller ID feature on their devices. This built-in feature allows you to block your number and send texts anonymously. However, the caller ID feature is unavailable on older phone models.
How to Disable the Caller ID feature on Apple Phones?
Access the iOS settings and scroll down to Phone when the next window opens. Locate the "Show My Caller ID" feature and move its toggle from right to left. You can now send texts to anyone without revealing your phone number.
How to Disable the Caller ID feature on Android Phones?
Tap on your Android phone's settings app, scroll to "Apps" and go to the search bar. Write "Phone" and select "Open" when the new window appears. Choose the 3 vertical dots and navigate to "Settings" from the pop-up menu.
Locate the Caller ID feature when the Call Settings app window opens. Access the Caller ID menu and opt for "Hide My Number". The steps to hide your phone number might vary from one Android phone to another. Contact an expert if you can't find the caller ID feature on your mobile.
How to Send Text Someone Anonymously Using an Email Service?
You can text your clients using an email service; it will help you hide your phone number. However, your email address will be visible to the recipient. Hence, consider using a secondary email address to send the message anonymously.
You must know the recipient's phone number before sending the texts via email. Knowing their mobile network operator's name is also essential in this method. Additionally, you should choose a suitable SMS or MMS format.
Combine the recipient's phone number with their mobile carrier's email domain. For instance, if the phone number is "5561342678" and the mobile carrier is "Att' – the domain name should be – [email protected].
Your email's body will appear as a text on the recipient's phone. Leave your email's "subject" blank, and double-check the message that you wish to send. Click the "Send" button to share the text using an anonymous email address.
How to Text Someone Anonymously from a Website?
There are several anonymous texting websites available for Windows and Mac users. Choose the one that uses effective security measures. The website must encrypt your data and allow you to send private messages.
Here are the best online sites for sending texts anonymously:
Anonymous Text
Texttasy
Send an Anonymous SMS
Anonymous Texting
However, you must read the website's rules and steps to send messages anonymously. We suggest using a VPN service to hide your IP address when using online sites to text anyone anonymously. Enabling firewall protection will also help minimize security risks.
Is It Safe to Use an Online Site for Sending Texts Anonymously?
You can safely use online sites for texting someone anonymously. Moreover, sending messages from a website is straightforward. Open the site, and enter the recipient's 10-digit phone number. Some sites will prompt you to specify the mobile carrier or what country the recipient resides in.
Compose the message that you want to send to the recipient anonymously. Select the "Send" or "Send Now" message to send the anonymous message to the recipient. Alternatively, you can use the Google Voice app to text someone anonymously.