Securing a remote workforce is vital for enterprises. Since the pandemic and other causes forced enterprises to adopt remote and hybrid work in their businesses, their concern to cybersecurity has been accelerated. They are looking for solutions to protect their data and avoid attacks on the network. Modern businesses that have a remote workforce and so many digital assets want to extend their capability, performance, and scalability. To meet all these requirements, they need specific remote access security solutions.
While remote access to the company network and connection between remote users increase the risk of data leakage and attacks, it becomes imperative for companies to adopt comprehensive security tools. Basically, all enterprises are looking for similar features such as data encryption, data traffic security, and controlled access to resources. The main purpose of these is to protect their private data and vulnerable information from malicious people.
Enterprises should consider their integrity. In today's world, the cyber security level of a company is determinative of its prestige. If a company has a negative perception in the client's eyes, it is impossible for them to succeed. So, modern enterprises should give more attention to their online security. It is also important for their employees' productivity. A remote worker should not be concerned about his/her safety. They should focus more on their work, not other concerns. If an enterprise can provide a secure environment for their employees, eventually they will make progress.
What is VPN?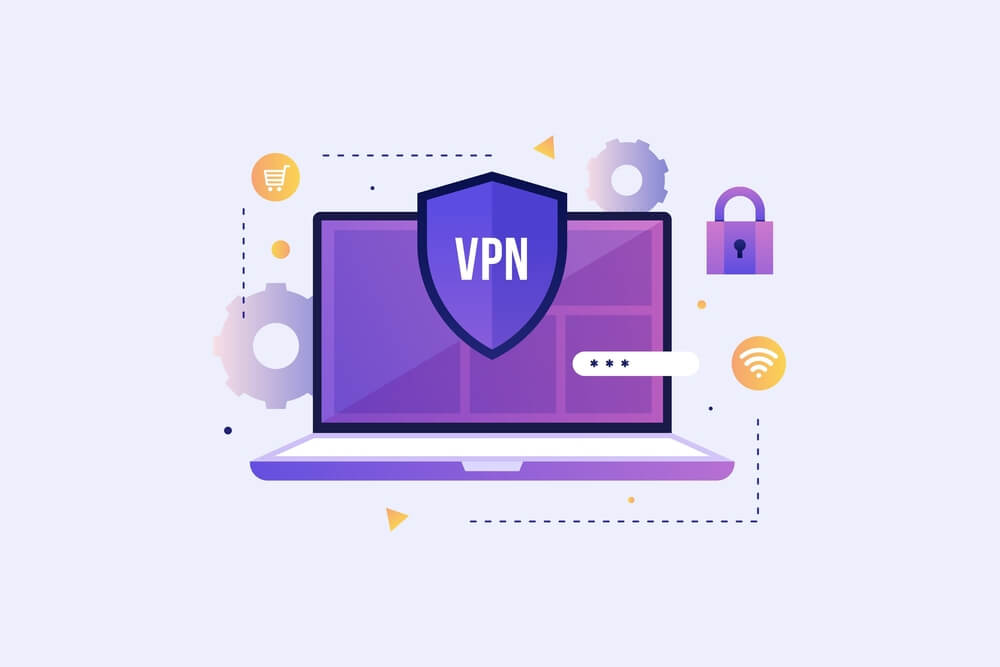 There are several ways of managing remote access. The most popular one is VPN. A VPN (a virtual private network) is a tool that creates a virtual tunnel between the user and the network. Thanks to this tunnel, the data being sent or received remains safe. Even if a cybercriminal captures the data, he can not use it in a bad manner. Because the VPN also encrypts data that is sent and received.
Remote access safety has three dimensions. Users, devices, and applications. All of these are concerning remote employees and should be given attention. From the user's point of view, they should be authorized. An ideal VPN service should have user authentication management and regulatory authorities according to business requirements. When user safety has been provided in the first place, the risk will be mitigated. Because users are the living actors of online activities and they can put network security in line more than anything. Modern cybersecurity is a joint responsibility between users and tools. So, the first step should be to regulate the user part.

The second one is device safety. Some organizations use BYOD (bring your own device) implementation. In this way, employees use their own devices for office work. Even if it is profitable for organizations because they get rid of the device expenses which could be really high, they compromise on their online security. The first reason is that when employees use their own devices, they can not separate office work from personal work. They use the same device both for crucial business data, and social media. This puts company data and assets on the line and increases the risk of data leakage. But, when devices are protected by a VPN service, businesses can eliminate the risks that arise from devices.
What is DaaS?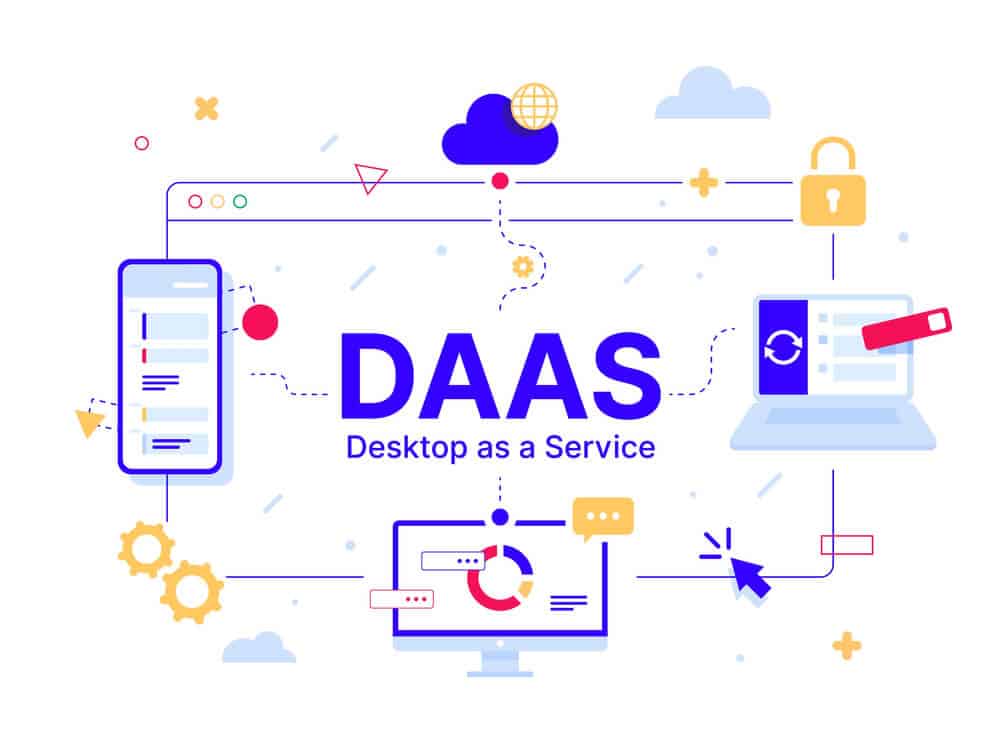 Corporate resources should be protected from the risks of remote access. DaaS stands for "Desktop as a Service" and offers a virtual desktop to the end user. This virtual desktop stays in the cloud. DaaS needs hosting infrastructure and management ability. IT managers can set up and manage this infrastructure. It provides an end user to safely connect to the network.
DaaS uses one interface to administer all aspects of a network. This provides unity and the unity provides centralized management. In this way, DaaS facilitates IT's work and enables them to keep the network safer. For example, when user devices need an update, IT managers can distribute this update to whole users effortlessly. They can enable all users and devices to be updated by one-time action.
Furthermore, DaaS can meet the requirements of data storage, traffic control, integration, and analytics. To provide all these services, DaaS uses the cloud. Since remote work is mostly related to cloud systems, the importance of DaaS for remote access can be more understandable. Another benefit of DaaS is that it does not require so much staff. Only a few IT managers can handle remote access security thanks to DaaS. It means cost saving because enterprises no more need to spend a fortune to keep their network safe. So, they can spend their money to improve their business quality.
In Conclusion: What Are the Key Differences?
Both VPN and DaaS secure remote access but while a VPN creates a virtual tunnel to do this, DaaS creates a virtual desktop
A VPN setup is easy for both management and the end user. On the other hand, DaaS gives more tasks and responsibilities to IT managers. Because, to adopt DaaS in a network, IT specialists should set up virtual desktops and assign profiles to each user. So, even if the end-user part is the same, VPN and DaaS differ from each other in terms of IT.
A VPN is more reliant on an Internet connection so if the Internet connection is poor, it might create a problem. The DaaS is less reliant on the Internet because the virtual desktop stays in the business network. So DaaS offers a simple user experience.
Application management is quite complex in VPNs but with DaaS, there is no complexity in managing apps.
Daas is centralized but VPN is not.
The VPN needs network segmentation for better protection. A DaaS is not required for segmentation.