Nobody should have to deal with damaged products during delivery. However, how can package senders ensure that this does not occur? Continue reading to learn more about packing dos and don'ts.
What is the Significance of Packaging?
One of the most essential ways your online store can communicate directly with your customers is through packaging. A thoughtfully constructed, personalized unboxing experience, for example, could create a lasting impact on whoever opens the package. Good packing also protects your goods secure throughout delivery to your customer's doorstep by preventing them from bouncing around or being crushed during transit.
Packing items correctly saves money since it eliminates the need to ship a replacement product if the original is damaged. On that topic, it also protects your store's reputation by preventing clients from getting defective or "dead on arrival" (DoA) merchandise.
What Kind of Packing Material would you Require?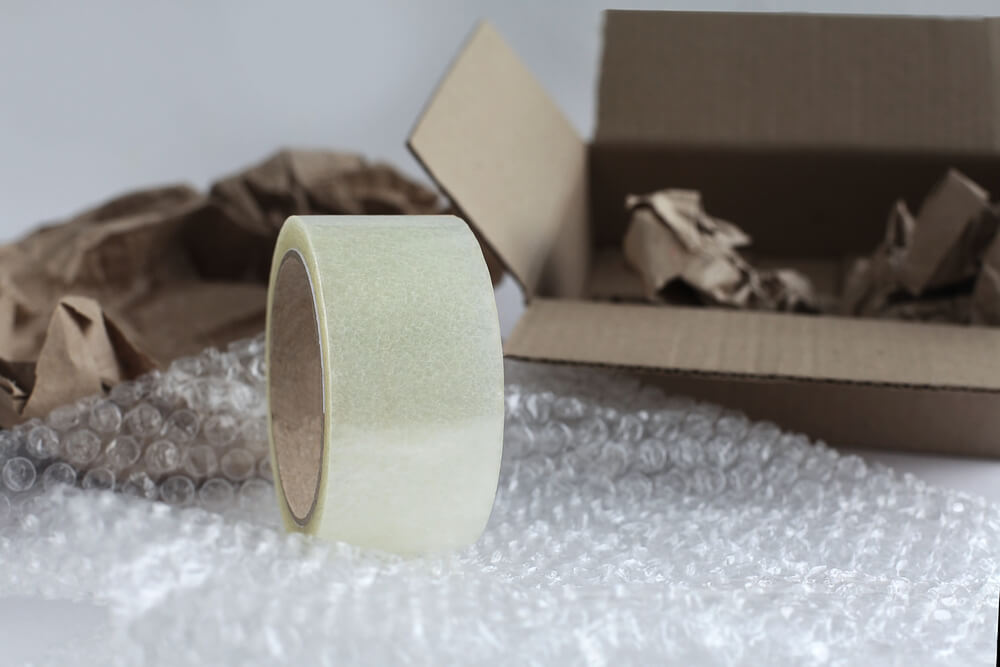 When it comes to packaging your products for delivery, there are a variety of options. This list includes some of the most popular types of materials, but keep in mind that there are many more.
Outer Packaging:
Bag made of polyurethane (good for light, non-fragile items)
tube for packaging
A single-layered cardboard box of a small size (for smaller products)
Boxes with more layers (double/triple) (for heavier and larger products)
Filler material and cushioning material:
Packaging tissue paper
Packing peanuts
Cardboard inserts
Crumpled paper
Styrofoam inserts
Bubble wrap
Sealing Tape:
Brown plastic tape (Polypropylene tape)
Electrical tape (Vinyl adhesive tape)
Duct Tape (Fiber-reinforced paper tape)
The sort of packaging material you'll use is determined by the product you're delivering and its specifications. Here are a few pointers to keep your products secure and your consumers happy:
5 Steps to Effective Packaging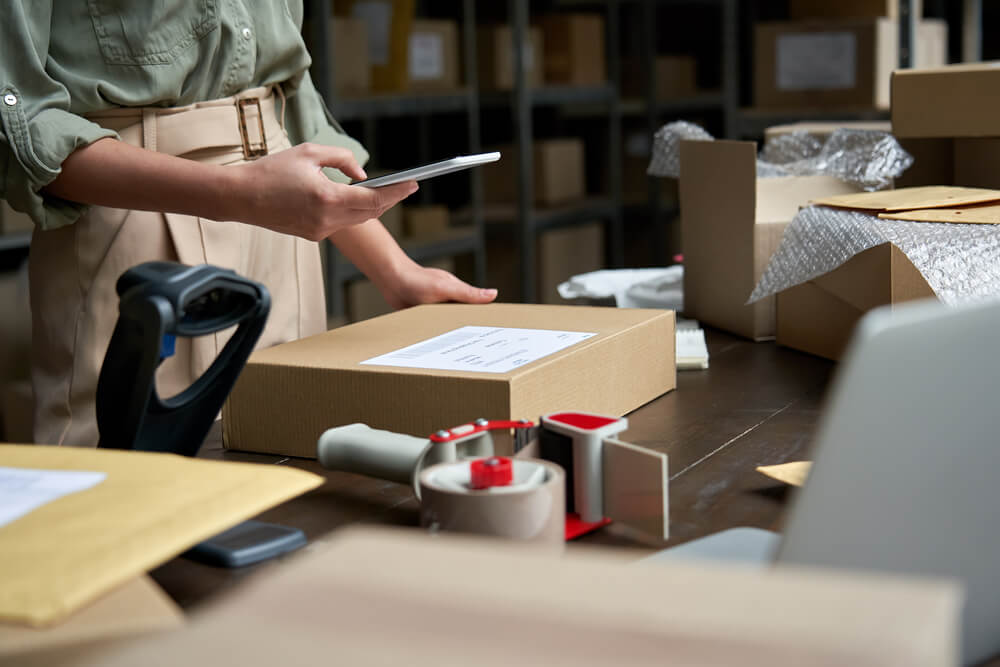 In general, the following stages will be followed when packing your goods:
1. Identifying the needs of your item and selecting appropriate packing materials
During their journey to the client, packages pass through numerous hands, including first-mile service providers, air freight staff, customs, and last-mile partners, to mention a few.
As a result, aged boxes or boxes that aren't strong enough for the type of product you're transporting may come apart as workers transfer them from one stage to the next. During various sections of their voyage, these items may rub against other parcels and boxes, causing friction that could damage the item or its contents. Because of all the friction and handling, your package has a lot of room to degrade and burst if the material isn't robust enough.
If you choose low-quality materials for your shipments, they may weaken and shatter during delivery, resulting in box ruptures or product damage.
Consider the following variables when deciding how to package your goods to choose which materials to use:
The weight of your Product—the stronger the packaging material, the heavier the goods. The manufacturer's mark on the box you'll be utilizing might help you determine its strength. Double or even triple-layered corrugated cardboard boxes may be required for heavier objects. Polyurethane bags can be used to package lighter objects.
Size and shape of your goods – If you're utilizing a box, make sure there's adequate room for padding. The item being wrapped should not come into contact with the box's sides.
Value of your product and its fragility — Extra cushioning and protection are required for fragile and/or high-value items. To be safe, put a fragile label on the box. If necessary, try using the box-in-box strategy described later in this article.
If you're sending anything like a t-shirt that doesn't have a fixed shape and isn't fragile, you can put it in a polyurethane bag with some packing tissue. If you're packing larger products that require additional padding and must be packed, such as cosmetics in delicate containers, our next steps will help.
2. Wrap each item individually
Keep in mind that if your box contains numerous different products, they may shift around and collide during shipment. Wrapping and cushioning your products separately ensures that they don't move around too much and, if they do, that they don't get damaged.
Items that may be harmed by dirt, water, or wet conditions should be packaged in a plastic bag.
3. Filling and cushioning: don't leave any empty space, but don't overstuff either
When you don't have enough filler material in your packaging, your products will bounce around inside the box and become damaged. On the other hand, overfilled boxes may burst during delivery.
As much filler and cushioning material as feasible should be used to ensure that the product does not move in the box during travel and that the package is adequately cushioned to absorb any shocks encountered during delivery.
When adding padding and filler material to your shipment, make sure there is enough room in the box to cushion the delivered item adequately. Cushioning should be at least 2 inches (5–6 cm) thick. Cushioning can be found in the following places:
Foam or cardboard inserts
Bubble wrap
Airbags
Fill the remaining space in the box with packing peanuts, crumpled paper, or styrofoam.
4. Selecting the Appropriate Sealing Material
If your shipment requires a box for shipping, make sure to use the proper tape (about 2 inches/5 cm wide). Any of the three options from the preceding list should suffice.
You might use a polyurethane bag with its own adhesive strip to package light articles like T-shirts. Ensure that the bag is well sealed so that it does not open up during delivery or enable fluids to enter the product.
Avoid using straps or strings as much as possible. These could cause damage to your heavier items or the machinery of your logistics service provider.
5. Using the H-tape method to seal your boxes
H-taping keeps the flaps on your boxes closed during delivery, preventing products from unintentionally opening on their route to your clients. Applying enough tape to the center and edge seams will accomplish this. Keep in mind that heavier boxes will require extra tape to keep their seams firm.
Box-in-box Method
The box-in-box approach offers additional protection for your product and is especially beneficial for fragile or high-value items. It can also help if your interior box is an important component of your branding experience and must arrive undamaged, in addition to providing additional protection. People will have a difficult time guessing how valuable your delivery is if the branded box is hidden inside a common-looking outer box.
To use this method:
Prepare two boxes: one for the inside and one for the outside. The outer box should be large enough to provide adequate cushioning for the inside box.
Before putting the inner box inside, make sure there is enough filler material at the bottom of the outer box.
Fill the outer box with more filler material before using the H-taping method to seal it.
Final Words:
In cross-border transportation, properly wrapping your products is critical. Remember to use the necessary packing materials and methods for your goods, as well as to cushion and seal it appropriately. These procedures can help you avoid product damage during shipment, save money on repairing damaged goods, and improve your customer experience, leaving you with happy, pleased consumers.