Cockle burrs, representing spiny seeds from the cocklebur plants native to Americas, bring challenges to garden enthusiasts, pet keepers, and nature admirers with their clingy nature on clothing, fur, and skin. Toxicity to livestock and the potential to irritate human skin add to the issues. The article presents a straightforward path to recognizing, halting, and managing cocklebur intrusions in your garden or lawn.
Understanding Cocklebur Weeds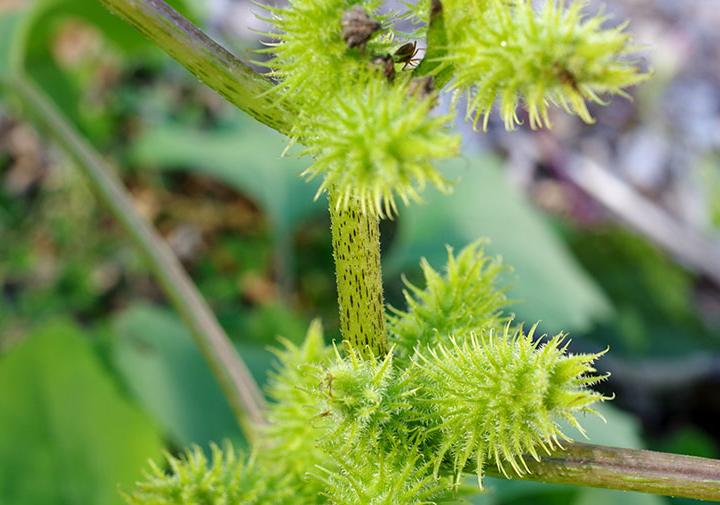 Description and characteristics of cocklebur weeds
Cocklebur plants are annual weeds that grow about 3-5 feet tall. They have rough stems with purple spots and heart-shaped leaves that are hairy and sticky. They produce large burrs with small, sharp hooks that attach to anything that touches them. Within the burrs, a pair of seeds exist. These seeds hold the potential for life, maintaining this vitality in the earth for a duration extending to three years.
Their impact on lawns and gardens
Cocklebur weeds can compete with crops and ornamental plants for nutrients, water, and space. They can also reduce the quality of wool and hay by contaminating them with burrs. The health implications of cocklebur weeds extend to both animals and humans, resulting in digestive disorders, potential liver damage, skin discomfort, and even allergies.
Effective Methods for Cocklebur Weeds Control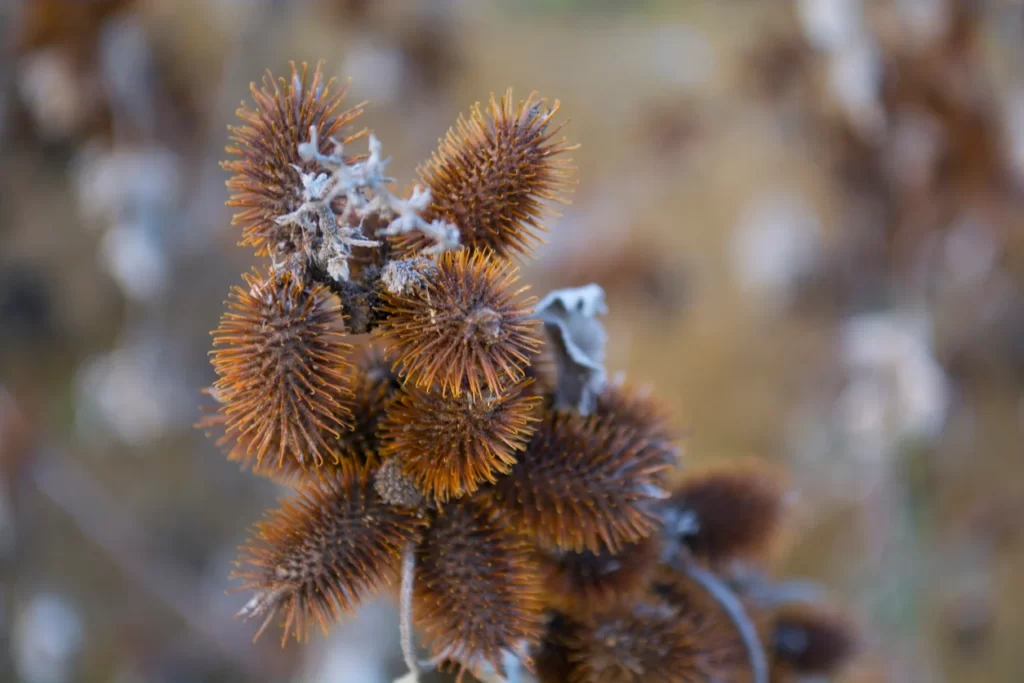 Hand pulling and manual removal
The best way to control cocklebur weeds is to pull them out by hand before they produce seeds. This can be done when the plants are young and have shallow roots. Wear gloves and protective clothing to avoid contact with the burrs and the sap. Dispose of the plants in a sealed bag or burn them to prevent reseeding.
Chemical controls and herbicides
If hand pulling is not feasible or effective, you can use chemical controls to kill cocklebur plants. The most common herbicide for cocklebur control is 2,4-D Amine Selective Post-Emergent Herbicide, which can be sprayed on the plants during spring or early summer. Follow the label instructions carefully and avoid spraying on desirable plants or near water sources.
Preventive measures and sprays to prevent growth
To prevent cocklebur weeds from germinating, you can use preventive measures such as mulching, mowing, tilling, or planting cover crops. You can also apply pre-emergent herbicides such as Pendulum 3.3 EC Herbicide or Dimension 2EW Herbicide in early spring before the seeds sprout. These items form a hindrance within the earth, hindering seed development.
Techniques for Easier Removal of Cockle Burrs
Tools and equipment to assist in removal
Cockle burr elimination from materials like clothing, fur, or skin involves the strategic use of implements such as combs, brushes, tweezers, scissors, or duct tape. Execute a gentle brushing or combing action on the impacted surface to dislodge the burrs. With tweezers or scissors, carefully sever them. Another efficient strategy employs duct tape. Press it firmly against the burr-infested area and then peel off for a swift burr removal.
Proper techniques for handling and disposing of burrs
Cockle burrs require careful management to prevent injury and potential propagation. Ensuring skin protection with gloves and long sleeves is crucial. It's optimal to gather these burrs in a lidded container or a plastic bag. Discarding them in compost piles or trash bins poses a risk of germination or escape. As a recommended disposal strategy, choose to incinerate them or bury them deeply underground.
Potential health risks and precautions
Cockle burrs, when ingested or touched by animals or humans, can initiate health issues. Animals might experience abdominal discomfort, vomiting, diarrhea, liver harm, jaundice, anemia, even fatalities. Humans might suffer skin irritation, rashes, itchiness, swelling, or infection. Prompt medical assistance for humans or veterinary aid for pets is advised upon suspected exposure to cockle burrs.
Conclusion
Cockle burrs are annoying and harmful weeds that can invade your lawn or garden. Eradication of these nuisances necessitates accurate identification, followed by manual or chemical removal before seed production occurs. Growth recurrence prevention involves mulching, mowing, tilling, or herbicide use. Employ the right instruments and methods for extraction from clothing, fur, or skin. Safe disposal is paramount. By following these steps, you can enjoy a cocklebur-free yard.