It's no secret that design work can be expensive. Hiring a full-time in-house designer can cost a company tens of thousands of dollars per year, and that's not even taking into account the cost of benefits.
But what if you don't have the budget for an in-house designer? Is there any other way to get high-quality design work done without breaking the bank?
Yes, there is – you can outsource your design work to a third party. But before you do, there are some things you need to take into consideration.
In this article, we'll discuss when it's a good idea to outsource your design work, what factors to consider when making that decision, how to find the right design agency or freelancer for your project, and what to expect during the design process. We'll also touch on how to make sure your project stays on track and on budget.
1. When it's a good idea to outsource design work
Design work is a crucial part of many businesses, from crafting logos and marketing materials to designing the perfect layout for a new website. However, design work can also be time-consuming and expensive, particularly for small businesses with limited budgets. In these cases, it can be helpful to outsource design work to a freelancer or design agency.
One reason you may want to consider outsourcing is if you don't have the internal resources to complete the project. For example, if you need a website designed but don't have anyone on your team with web design experience, outsourcing may be the best option.
Another reason to outsource design work is if you're looking for a fresh perspective. If you're working on a redesign of your company's logo, for instance, an outside designer may be able to bring some new ideas to the table. Finally, you may want to outsource design work if you're on a tight deadline and need someone who can work quickly and efficiently. Whatever the reason, there are definitely times when outsourcing design work makes sense.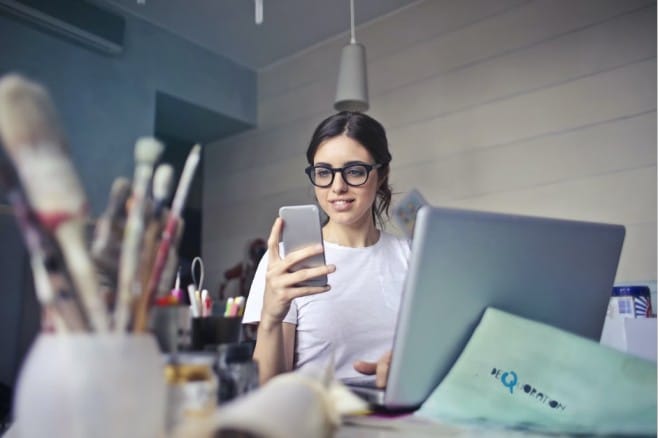 2. What factors to consider when deciding whether or not to outsource
When it comes to business, there are a lot of factors to consider when making any sort of decision. This is especially true when it comes to the question of outsourcing. There are a lot of pros and cons to outsourcing, and it's important to take all of them into account before making a decision. Some of the factors that you should consider include the cost of labor, the quality of the work, the turnaround time, and the level of customer service that you can expect. Weighing all of these factors will help you to make the best decision for your business.
As businesses increasingly look for ways to cut costs, many have turned to outsourcing as a way to save money. While outsourcing can provide some advantages, there are also potential dangers that businesses need to be aware of. One of the biggest dangers of outsourcing is the loss of control over processes. When businesses outsource critical elements, they are relying on another company to provide an essential service. This can lead to problems if the company is unable to meet deadlines or the delivered product fails in terms of expectations and the timeline for any changes will seriously harm the business overall. In addition, businesses need to be careful about sharing confidential information with an outsourced provider.
If the information is mishandled or released without permission, it could cause serious damage to the business. Finally, businesses need to be aware of the cultural differences that can exist between an outsourcing provider and their own employees. If not managed properly, these differences can lead to misunderstandings and conflict, especially within such creative processes as design. Despite these potential dangers, businesses can still benefit from outsourcing if it is done carefully and with a clear understanding of the risks involved. By taking steps to mitigate these risks, businesses can gain access to cheaper labor, improved efficiency, and other advantages that can help them compete in today's marketplace.
3. How to find the right design agency or freelancer for your project
When selecting a design partner, there are a few key factors to keep in mind.
First, consider the scope of the project and whether the freelancer or agency has the necessary skills and experience.
Second, define your budget and timeline upfront to avoid any potential disagreements down the road. The cost of hiring a UX designer can vary depending on the size and scope of your project. If you're looking for a simple IT solution, you may be able to find a freelancer who charges by the hour. However, if you need a comprehensive design overhaul, it's likely that you'll need to hire a full-service agency. Agency fees can range from a few thousand dollars to tens of thousands of dollars, depending on the size of the project. When deciding whether to hire an agency or a freelancer, it's important to consider the cost as well as the level of expertise and service you'll need. Third, take a look at the agency's or freelancer's previous work to get an idea of their style and approach.
Fourth, ask for references from past clients to get an idea of their working relationship.
Finally, set clear expectations from the start to ensure that both parties are on the same page.
By taking these factors into consideration, you can be sure to find a design partner that is a good fit for your business. Bear in mind that it may cost to hire a UX designer.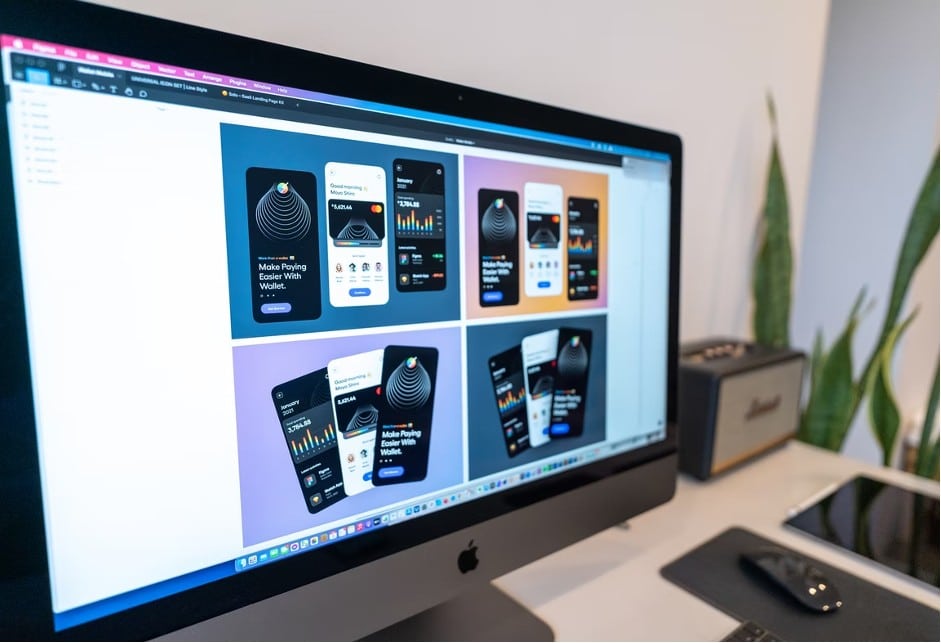 4. What to expect during the design process
Deciding to build a web app, SaaS solution, or e-commerce app is a big decision. Not only do you need to have a great idea for a product, but you also need to find the right team to bring your vision to life. The design process is an essential part of creating a successful web app, and there are a few things you can expect during this phase of development.
First, you will need to determine the scope of your project. This means identifying the features and functionality that are essential for your app and those that can be left out.
Next, you will work with your designers to create wireframes and prototypes for your app. This is where you will begin to see your app taking shape.
Finally, you will test your app to make sure it is user-friendly and bug-free before launching it for the world to see. By familiarizing yourself with the design process, you can set yourself up for success as you embark on creating your web app.
5. How to make sure your project stays on track and on budget
Any successful project depends on three things: clear objectives, sound planning, and strict control. When it comes to the design of an IT product, these same principles apply. Here are some tips to help ensure that your project stays on track and on a budget:
First, make sure you have a clear understanding of the goals of the project. What are you trying to achieve? What are the specific requirements? Once you have a good understanding of the objectives, you can develop a detailed plan for how to achieve them. This plan should include timelines, milestones, and budget targets.
Next, it is important to assign responsibility for each phase of the project. Make sure everyone understands their role and has the necessary skills and resources. Having a clear line of communication between the different team members is crucial.
Finally, throughout the project, keep a close eye on progress and costs. regular reviews will help identify any potential problems early on and prevent them from derailing the project. By following these simple tips, you can help ensure that your IT product design project stays on track and on budget.
Conclusion
Hiring a UX designer can be costly, but there are ways to mitigate the risks and find the right partner for your project. By understanding the design process and setting clear expectations, you can make sure that your project stays on track and on budget.