The annual NVIDIA GPU Technology Conference, GTC 2021, took place on April 12, the premier event in AI and compute acceleration. Here are the most long-expected announcements of the first day of GTC 21.
During the conference, there were presented amazing and innovative technologies that seemed to be impossible only a few decades ago. When we played Mario, the Legends of Zelda, or Pokémon, we couldn't even imagine such technologies as AI, clones, and powerful graphics cards. If you miss older times and games, check free Super Nintendo ROMs — this is a great possibility to spend several great hours playing.
Omniverse and other professional visualization announcements
Bentley Systems Migrates Digital Twin Infrastructure to NVIDIA Omniverse. NVIDIA makes Omniverse available for large companies to collaborate in 3D graphics, design, and modeling.
Omniverse Rendering and Collaboration Environment
NVIDIA talked about developing partnerships with many companies that are already using or planning to move to the Omniverse ecosystem — a cloud infrastructure for virtualization, visualization, coordination of collaboration, and production automation.
NVIDIA Omniverse Enterprise enables 3D development teams. Big teams that work from different parts of the world now can work together even if the project is complex. Instead of meeting in person and sharing massive files, colleagues can work together in a shared cloud environment.
When the COVID-19 restrictions were imposed, WPP — the world's largest marketing services organization — faced restrictions on filming advertisements for clients on location. Then they used the NVIDIA Omniverse platform to create, design, and simulate a photorealistic virtual forest collaboratively. Telecommunications company Ericsson also used Omniverse to create test models of future 5G networks.
NVIDIA Omniverse Enterprise is available by subscription and includes not only all the software you need but also technical support services. Server hardware for Omniverse is manufactured by ASUS, BOXX Technologies, Cisco, Dell, HP, Lenovo, and Supermicro.
Bentley Systems and virtual clones
Bentley Systems developed the iTwin system using NVIDIA Omniverse to create digital twins for factories and facilities in the heavy and mining industries.
It is an open, scalable cloud platform that allows you to create, visualize, and analyze digital twins of your infrastructure elements. A model of a conveyor, a workshop, or a whole factory or mining complex is loaded into the system, and then sensors in the room and on the equipment constantly transmit its actual data to "revive" the model.
You can view the state of the "twin" from anywhere in the world and from any device, including VR headsets and smartphones since it is located in the cloud. Based on this model, you can test various hypotheses, test improvements, monitor current processes, or even train AI to make predictions and forecasts.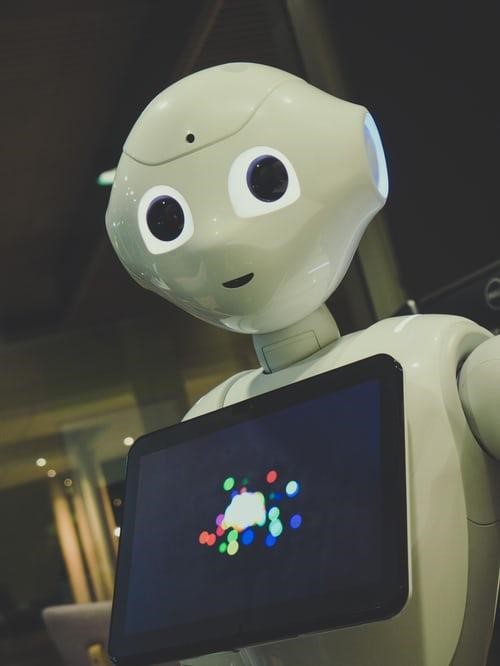 BMW and the Robo Factory
The BMW Group is the first automaker to use NVIDIA servers for factory automation and Omniverse to create a fully-fledged digital twin of an entire factory.
In 2020, one of the factories was robotized — in addition to robot-hands that assemble cars on an assembly line, NVIDIA helped automate the logistics inside the factory. Loader robots completely autonomously pick up parts from the warehouse, bring them to the assembly site, pick up empty pallets and keep track of them to send automated replenishment requests on time.
In addition, a replica of the factory exists in parallel in the Omniverse. Hundreds of sensors and cameras in rooms and on robots constantly provide the system with up-to-date information about the state of a real object to ensure maximum synchronization with the virtual twin.
By the way, BMW is working with NVIDIA to create autonomous self-driving electric vehicles with AI, so the company is moving towards a model in which robots create robots.
NVIDIA RTX for Engineers and Creative Professionals
NVIDIA announced a line of eight new professional GPUs. They are based on the NVIDIA Ampere architecture for desktops, laptops, and servers.
NVIDIA RTX A5000 and RTX A4000 desktop GPUs feature second-generation RT, third-generation tensor cores, and more CUDA cores to accelerate machine learning, graphics processing, and real-time rendering. These graphics cards will go on sale by the end of April.
RTX A2000, A3000, A4000, and A5000 for laptops deliver increased productivity on the go. These chips support the Max-Q Optimization Pack and NVIDIA Studio Drivers to optimize the performance and stability of creative applications. The first mobile workstations with Ampere accelerators will go on sale by the end of the second quarter of 2021.
NVIDIA A10 and A16 are designed for data centers. These are less expensive and less powerful versions of the flagship A100, which nevertheless provide approximately double the performance and number of concurrent users.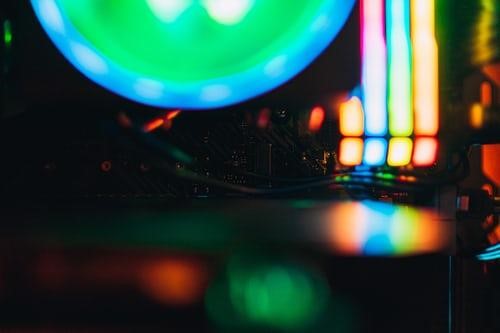 Palit
Palit is actively preparing to launch the GeForce RTX 3080 Ti, RTX 3070 Ti, and RTX 3050 Ti. The documentation of the Eurasian Economic Commission has already been replenished in advance with many future devices from the unannounced Ti family.
The papers indicate that in addition to the expected GeForce RTX 3080 Ti and GeForce RTX 3070 Ti, the Taiwanese company is unexpectedly working on its version of the GeForce RTX 3050 Ti desktop video card, which is based on the custom GA107 chip.
The RTX 3050 family is currently available in the mobile sector. According to rumours, the company still plans to release desktop options to the market. Apart from these rumours, we, unfortunately, do not know anything about the full-fledged RTX 3050 and 3050 Ti models.
The company's plans for the GeForce RTX 3000 family are really enormous, but it's worth noting that the vast number of registered graphics accelerators is not equal to the released devices.
Thus, Palit often labels cards sold in various regions, so each code may simply mean a different package or kit. The company has never released such a volume of graphic solutions on the market.
One way or another, for us, this only means that the announcement and release of new models of NVIDIA video accelerators are not far off, which certainly cannot but rejoice.