Roblox is an online social gaming platform that has gained immense popularity over the years. More than 58.8 million users daily access this app to develop and play games. However, this game can be monotonous, prompting you to look for Roblox alternatives that encourage creativity.
Fortunately, there are many games like Roblox available on Windows, Mac, and Android platforms. But, do check whether the Roblox alternative is compatible with your gaming device before installing it.
The gaming platform should be ad-free and easy to use. Never play games from an application that displays inappropriate or offensive content. Besides, players must check the game modes of the Roblox alternative.
The online video game should have a multiplayer option. It will help you to easily win competitive in-game challenges. Moreover, gamers must check whether games like Roblox are available for free on App Store or Play Store.
Now, check out these popular games that have the same world-building mechanics as Roblox:
5 Best Roblox Alternatives in 2023
Minecraft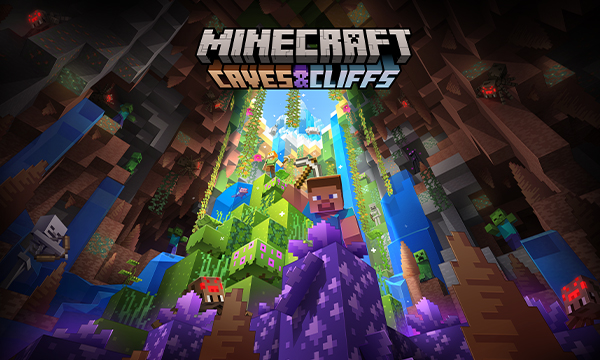 Minecraft is the best alternative to Roblox and it is available on different gaming platforms including PS4. Players must collect building materials, construct shelter, and battle mobs in this sandbox game.
Discover the unique ways to build sky bases, storage rooms and fun pagodas. Enhance your creativity by using dust from the Redstone ore to design survival houses. Moreover, Miencraft's Survival mode lets you play the game with friends.
Unfortunately, only Minecraft's paid version is available on the App Store or Google Play Store. Its free demo version has limited features which you can access from the Minecraft site. So, if you need a free sandbox game, you must look for another option.
Here are the exclusive features of Minecraft:
The game provides multiplayer support for at least 5-6 players, depending on the platform you choose.
Minecraft supports cross-platform play, allowing you to join your friends in world adventure.
It lets you choose from different servers to play the PVP and PVE matches.
MineTest
You might have heard about this open-source game like Roblox, right? This online gaming platform allows you to build and share a virtual world with other players. You can play this 3D game with or without your friends online. MineTest can be accessed from Windows, Mac, Linux, and Android devices.
The best part about MineTest is, it lets you recreate the existing building of other players. Open the game and go to the "ContentDB library" and choose the user's building that you wish to modify.
Moreover, MineTest features a multiplayer mode where you can add more than two players. There is no need to have a stable internet connection to play this game. You can explore MineTest's landscapes in "Offline" mode when the Wi-Fi is down.
Here are some of the other features of this block sandbox game:
Players can modify MineTest by installing external mods.
The game doesn't show any random pop-up messages or ads during the gameplay.
MineTest is a free-to-play game and it has program support for Lua API.
KoGaMa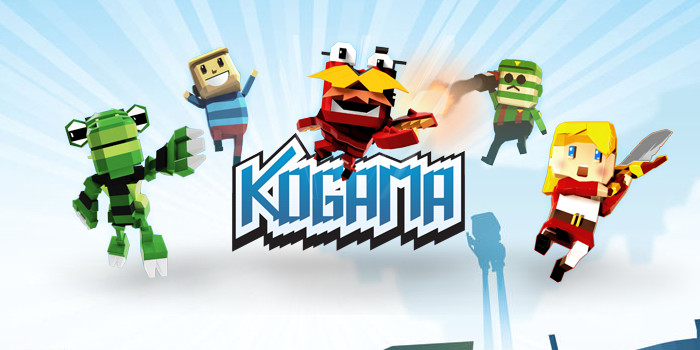 If you are looking for free Roblox alternatives, KoGaMa should be at the top of your list. The game immerses you in a virtual world with pre-installed characters like Sword Girl, Panda and Mr Chang. There is also an option to create your own avatar in KoGaMa.
You can invite and compete against your friends in races on this game like Roblox. Additionally, players can create games and share their creations with other users. KoGaMa has a huge game library like Roblox that features popular arcade games.
The 3D browser-based game has a multiplier game mode. There is no need to install an additional app to play the games available on this platform. Open any reliable web browser and access the KoGaMa site to play the fun games.
Here is what you need to know more about KoGaMa:
KoGaMa currently has over 22 million active users and they have developed 2.5 million games.
Developers introduced two new features: Growth Gun and Growth Pill to defeat enemies.
Players can collect rare in-game items from the KoGaMa shop.
Lego Worlds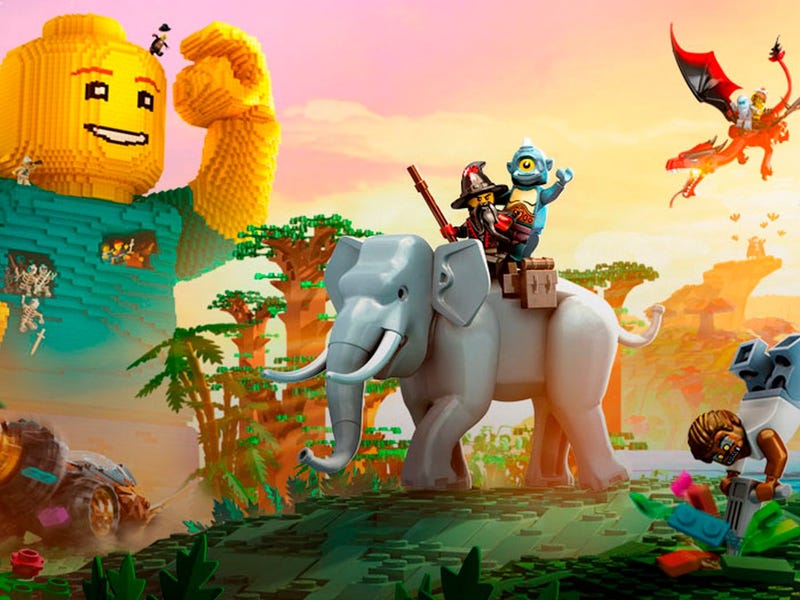 Lego Worlds is one of the highest-selling creative video games of 2023. Like Roblox, it allows players to create buildings, vehicles, and even treasures using iconic bricks. You will also find and download new builds on the Lego World's login screen.
There is a "Build" tool available in this game that can be used to modify each world. Gamers can either add or remove fixtures like doors and windows using these in-game tools. You can even build an entire building with a few clicks with the "Planning" tool.
However, finding the bricks in Lego Worlds can be challenging. You must find the secret codes to get access to all the available bricks and fixtures. Once you get the cheat codes, access the Lego World menu and enter the codes to unlock the required items.
Here are the best features of Lego Worlds that players liked the most:
You will be rewarded with "studs" after collecting the rare objects by exploring different maps.
PC gamers can play the competitive Lego World challenges with two other players.
Players can create their own outfits, and helicopters or adjust the landscape in this Roblox alternative.
Boundless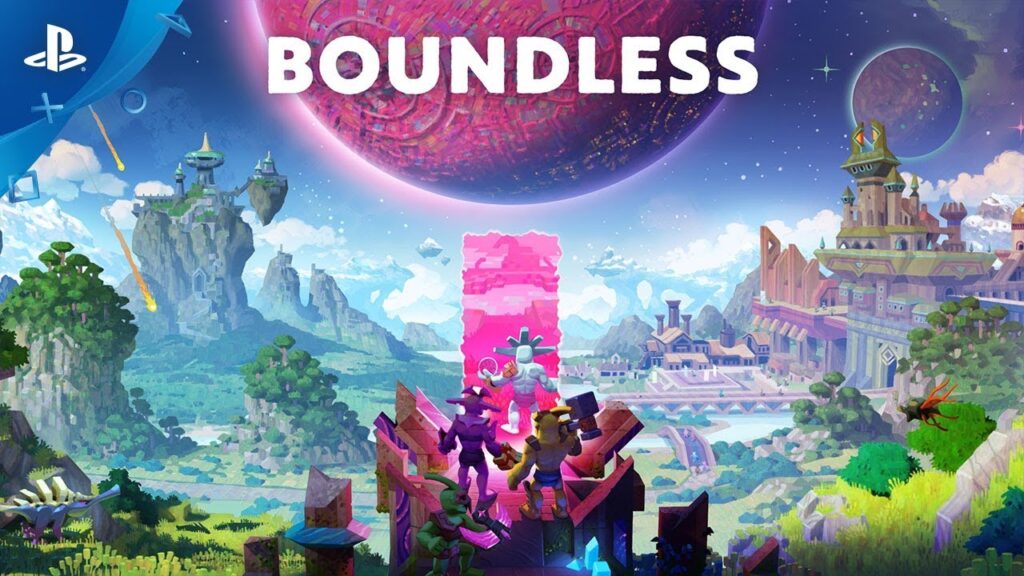 Are you searching for Roblox alternatives where you can explore different realms? The Boundless game will be the right option. This sandbox game engages you in a hostile world that is filled with bizarre creatures and dangerous towers.
Players must open different portals to seamlessly travel from one planet to another. You can access Boundless from Windows PCs and PlayStation 4. Thus, install this game and mine deep underground and search for crafting materials with your friends.
Moreover, you must survive in new environments and complete the challenges to go to the next level. Look for rare resources, loot, and lost artifacts to get unlimited rewards on Boundless. Besides, you can trade rare items with citizens to gather wealth and land.
Here is what else you can do on this in-demand online video game:
Protect your cannons, traps, or other creations using a Beacon.
Players can build houses to safeguard their valuable possessions from enemies.
You can choose the best weapon for your in-game character to fight against the "Protectors".
Other Roblox Alternatives that Are Worth Installing
If you want to play a sandbox-based game like Roblox, try out Garry's Mod. It has no objectives, unlike other 3D world adventure games. However, this game can only be accessed from the latest gaming computers and consoles.
Additionally, you can install the World to Build game on your gaming device. It is a multiplayer game like Roblox where you can build a farm or castle for free. This game also allows you to invite two friends to design creative items.
Blockland is another popular sandbox game that lets you construct buildings with bricks. There are no goals set for players in this Roblox alternative. No prior installation is required in this game. It also offers a game mode to explore different world maps with your online friends.
Are you looking for a free-to-play survival sandbox game? You will definitely like MineClone 2. You can collect materials and create cities or any structures you want. So, check which Roblox alternative is compatible with your PC or phone and start building whatever you want with Lego-like bricks.