Music is a form of art. It can be used for different purposes like meditation, concentration, healing etc. Usually, folks love listening to music and they want to create a music collection for themselves. Moreover, people spend a massive amount of time collecting good music. Some even make their libraries.
So, if you are always hungry for the best and new music, the best way where you can search is a free music player for Windows, Android and iOS. This will allow you to listen to your favourite music whenever you want.
For Windows users, you will find many music player software. A good music player will allow a diverse set of features that will manage your music, file format etc. To give you the latest updates about the best music player and for the best advice we have come up with this blog.
The Best Free Music Players
For your information, some of the old music players are out of the picture. There are some latest music players with great features in the market.
Over here we will guide you with top free music players that you can be used in Android, Windows and iOS systems.
1. Spotify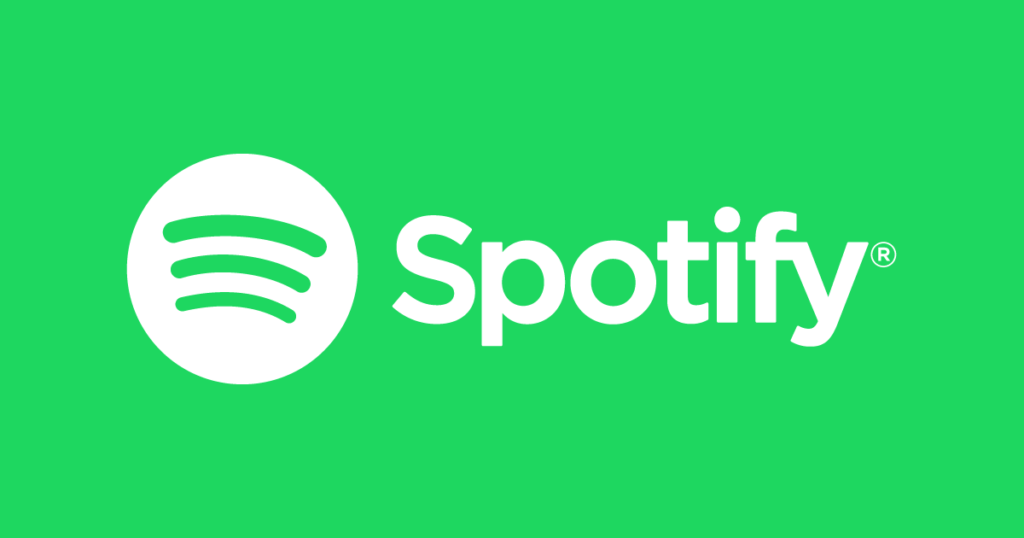 Spotify is one of the known free music players, many of you are streaming on Android and iOS smartphones. To your surprise, Spotify can also turn into a great Windows music player for your computer. It has a vast collection of online music and you will be allowed to play local content as well. 
You will be able to sync your Windows account and adds friends' activity. You will get all the available features on your desktop. Even other features that you can enjoy are – the private session, listening to podcasts, playing offline songs etc. 
One of the most important things about Spotify is that you can stream songs and save them on Windows. The major drawback is that you can only stream and there are not many functions.
A few of the features are listed below in brief:
You will get a variety of playback features.
It has a library of music.
You can easily share and filter the music.
Online music along with stored music on your device can also be played.
The platform supports Windows, Android, iOS, Chromebook, macOS, and Linus.
2. Windows Media Player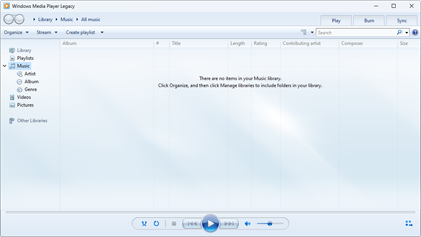 Windows Media Player is one of the simplest and easy-to-use players, making it one of the best and most free audio player software for Windows. It has different graphics and software fonts. While playing music the virtual recognition says is all about the music player.
It has different audio file formats and can play video formats and even image formats. There will be no issue in managing the songs library, creating playlists etc. You also have the advantage of buying metadata from the internet.
Even you also get the opportunity to sync the music library with different portable type devices. The Windows Media Player gives you the chance to share the music library with the local networks, quite similar to iTunes.
We have mentioned a few of the features briefly:
The player has different file formats.
Has a clean user interface and thus makes it quite easy to use.
Even can play videos and offer playback controls.
3. iTunes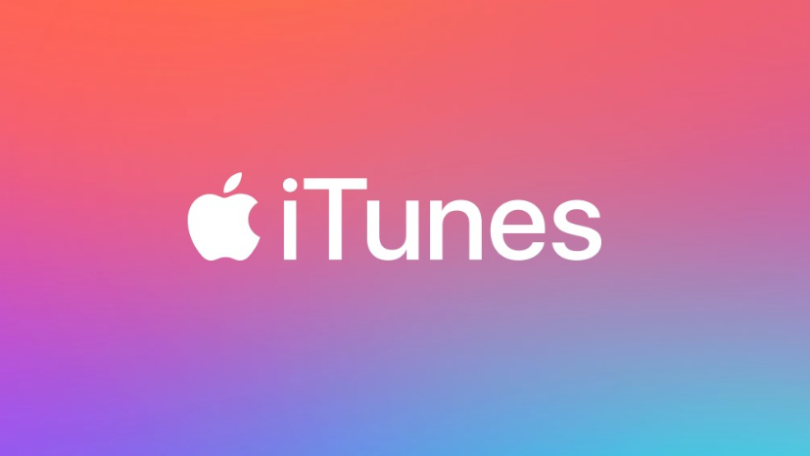 I don't think there is a need to tell you about iTunes. It is one of the best free music players. And, not only that, but it also creates a bridge between iOS and computers. It will solve your all type of music needs.
Thus, you can prefer this platform, but the only drawback is the bulkiness of the music player. You can play the local music stored or even the music you have bought. In case you have Apple Music, then you are also allowed to access online music streaming apps for Windows.
The music player also supports famous audio formats like MP3, WAV, AIFF, etc. You can easily collect songs in the library and through home-sharing features, you can stream the songs to other local networks. iTunes includes metadata, equalizer, etc, and even you will get an Apple backup.
Some of the features are pointed out below:
An option for an equalizer is present.
Import metadata of music files.
You will get the update on a regular basis.
4. VLC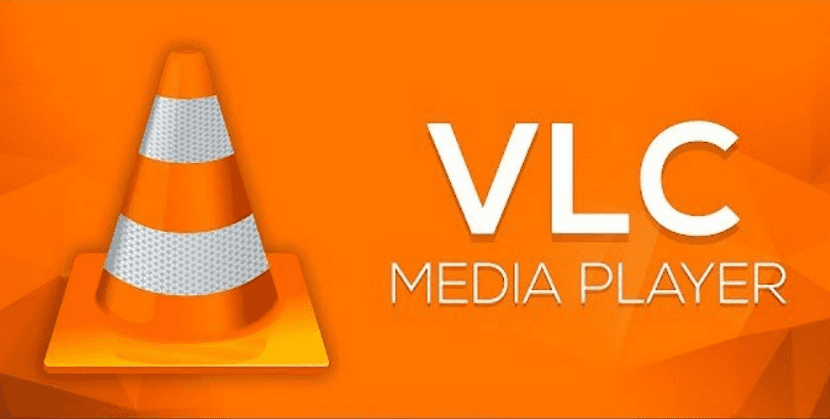 The music player is known chiefly for playing movies and TV shows. It has also been listed as one of the top media players for Windows users. It is an open-source software thus it has the ability to fulfil the music need of the people. 
With VLC you will get a number of features like creating a song playlist that covers local music. You will also get a radio service, a built-in equalizer with advanced audio management. This player is quite famous among users because it can play almost every audio and video format.
Even you will also get some amazing tricks and hidden features. All the availability of the features makes the VLC the best free music player to date.
The features and supported platforms are mentioned below:
The player can play every audio and video file format.
A clean user interface along with theme support.
You won't find any ads and even gives various playback control.
Platforms that support VLC are Windows, macOS, Linus, Android, Chrome OS, Apple etc.
5. MediaMonkey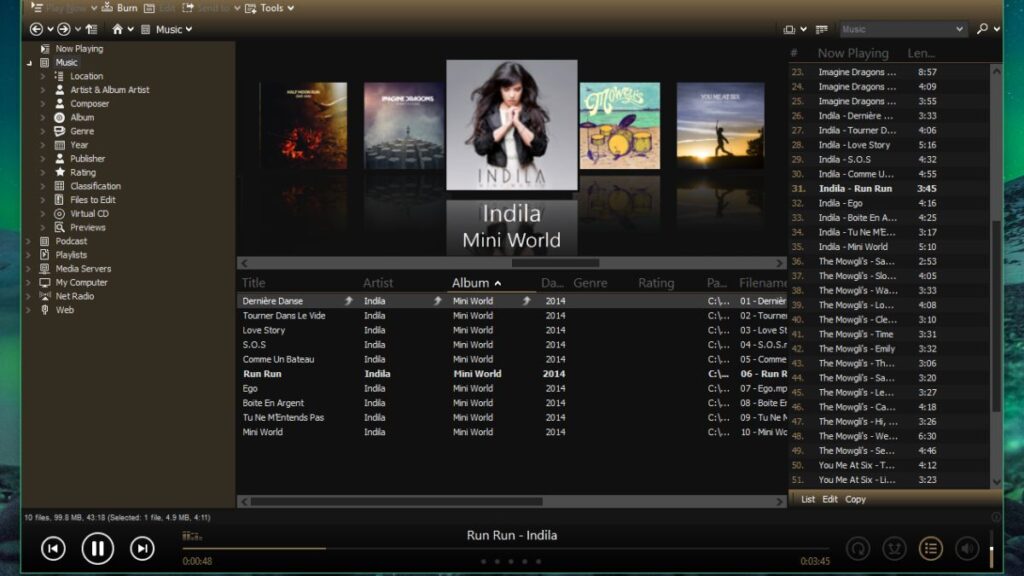 MediaMonkey makes messy music collections a bit systematic. It might look like a redesigned version of WMP. This statement is apparently true but with much more features. You will be able to play many audio formats, automatically tag audio files and can easily sync files with devices you want.
Other features like burning music from DVD to CD, converting audio format, managing volume, etc. You will get a jukebox where you can store the collected songs from your own selected songs. Thus, you don't need to modify the library for the music collection.
The MediaMonkey is basically a music app for Windows, Android and even iOS apps. It acts as a wireless remote control, and it also has a premium version that is MediaMonkey gold.
Over here, you will get extra features. Briefly, we have discussed some of the features:
You will be able to record music.
Can sync Android and windows easily.
You will be able to edit tags of audio files.
6. Dopamine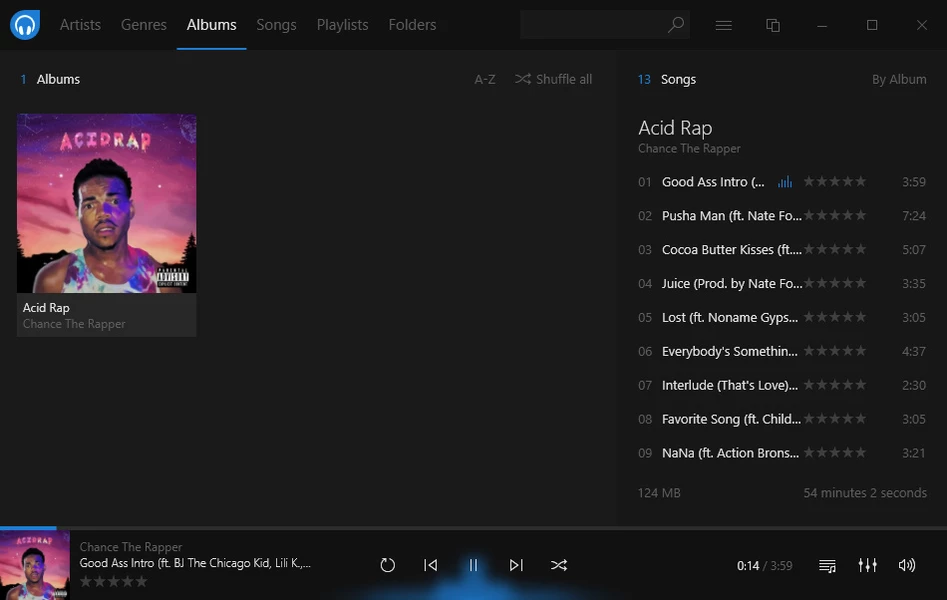 Dopamine is an open-source audio player. You can say that it is an alternate version of the Windows media player. You will be able to install the player quickly, and you won't be disappointed to put the plates among the best ones.
The features make the player fall under the best free music players category. The users love to use the music app because of the easy-to-direct interface and fluidity. Moreover, all the options and settings are placed systematically so that the users can find everything easily.
To improve the interface of Dopamine, customisation can be done. Even the players support several audio formats like MP4, WMA, OGG etc. As compared to other players, it might fall back a bit regarding the features.
But, you can take other advantages like real-time displaying lyrics, meta-tagging, etc. The platform mainly supports Windows.
Some of the main features we have pointed out briefly are:
The player is supported by different languages.
You will be able to find a number of themes.
The platform offers taskbar music control.
7. Winamp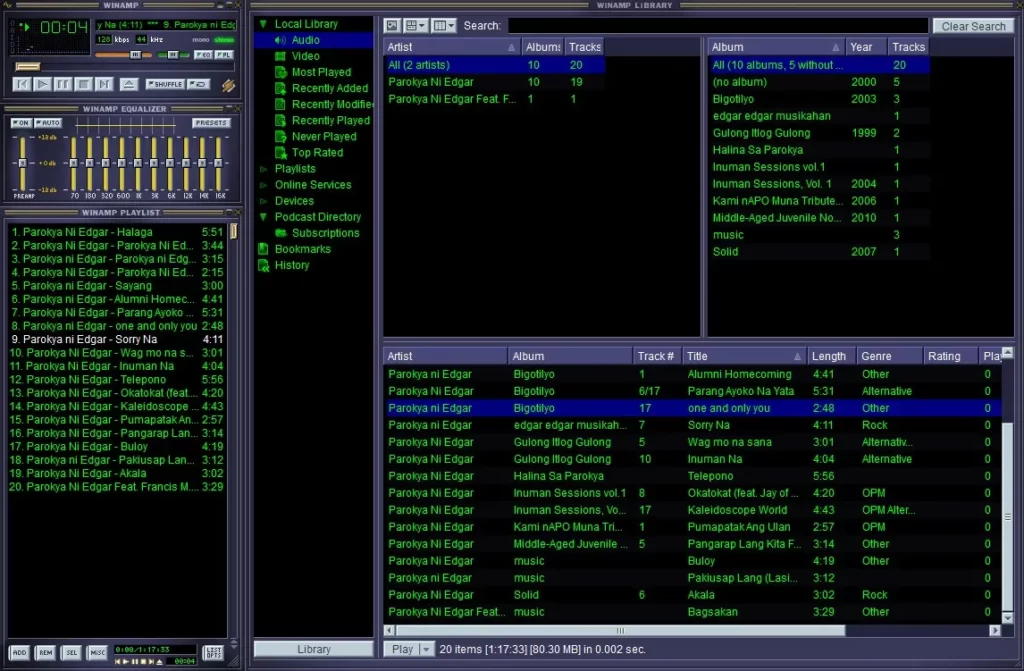 Ths player is comparatively a bit old than the rest of the players. It was an unofficial free mp3 software for Windows in earlier days. The Winamp is lightweight and comes with a multi-pane UI and a mass of customisation options.
Over here, you will be able to create a well-organised library with all the local collections. You will also be able to sync data and get extensive audio format support. Moreover, you will be able to see different virtual of audio players.
Henceforth, the major reason why people are so into it is that you can decorate the app the way you want. You just need to download the skin. Even you will get a built-in web browser. Thus, you will be able to browse the website. Moreover, all these features or abilities make Winamp the best free music player.
8. Music Bee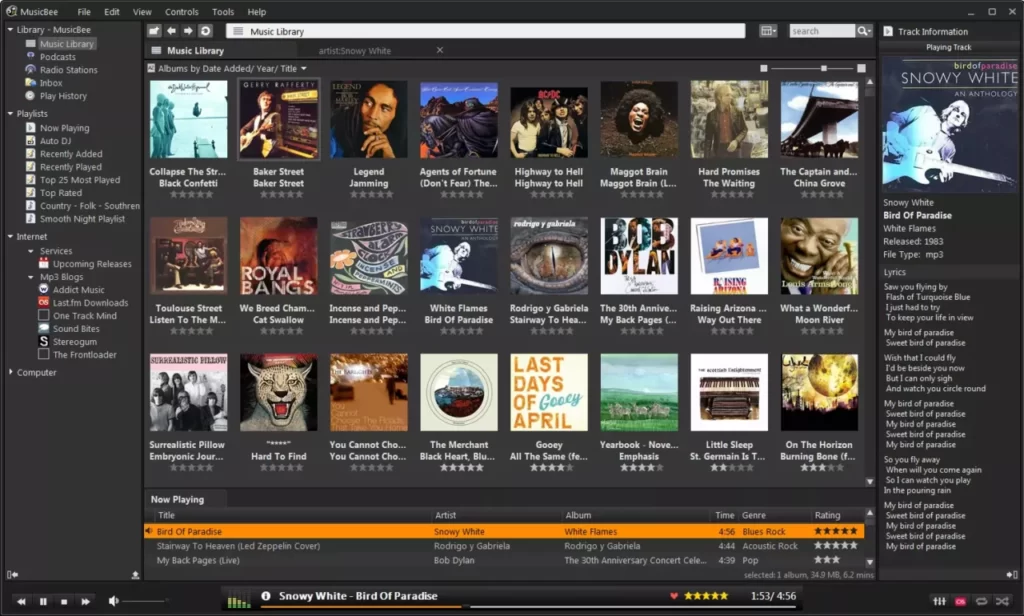 Many have claimed it as the ultimate music player as well as manager. It will get the best experience using the software, and it has all the tools that you want. It has some of the best things that a lot of music players don't. You will get a lively and active community.
The music player can import the iTunes music library. Moreover, it supports audio formats that include MP3, WMA, OGG etc. You will be able to sync the songs with Android, iOS and even other portable music players.
It will even change the hard drive if needed and will automatically update the music library. In Music Bee, you will be able to customise the number of skins and plugins. Other features like 15 bands equalizer, automatic metadata import etc.
9. Foobar 2000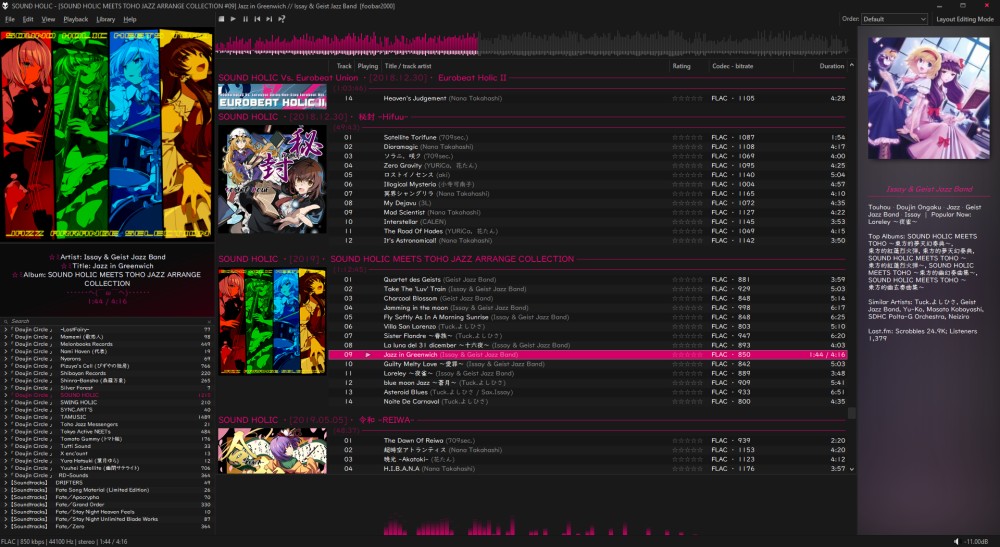 The player can be said as an advanced tagging tool that makes the messy library in a systematic order, tracking the number, even copying and pasting the data etc. Other features that you can get are – identifying and erasing duplicate tracks.
It will be able to detect changes and dead links as it updates the library in real time. It can support all common formats, including a quick convert tool etc. The free music player has a customisable modular interface that will provide you with all the information you want.
However, you can save the layouts as a theme, and also, if you want, you can experiment with the settings with the help of Scratchbox. The supported devices are Windows, Mac, os android.
10. Pulsar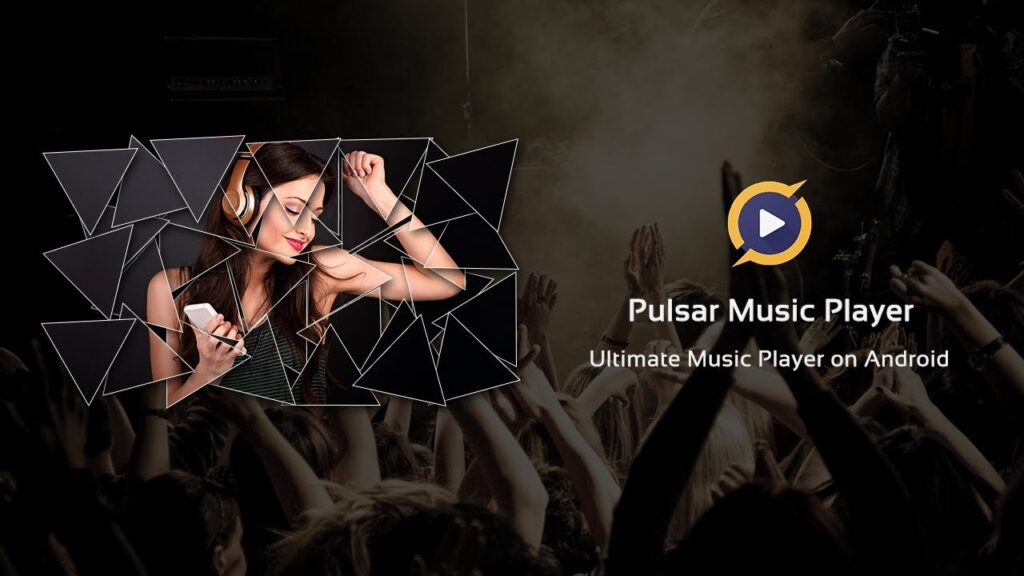 The music player is quite lightweight, but it has all the features that you need. It is a user-friendly and fast music player. You will be able to search for your favourite song through the album, artist etc. Some of the features are the colourful theme, 5 band equalizer settings, you can even set a sleeping timer etc.
Conclusion…
So, these are the top 10 free music players that you can use. All the features and the platforms that support the music player are given in detail. Thus, you won't have to face any trouble dealing with it. From the above free music player, choose the one that is best supported.