This "AvastUI.exe Entry Point Not Found" error is experienced by users using Avast as their antivirus. Some users say that after an update Avast was experiencing this error. Other users reported that during the startup of the software, the issue will arise. In any case, the message for the error occurring is identical:
The procedure entry point … could not be located in the dynamic link library ashBase.dll
You would definitely be deceived if you get the message "AvastUI.exe Entry Point Not Found". The existence of a virus may be defined if the file is not in the default directory.
Why 'AvastUI.exe Entry Point Not Found Error? Occurs?
There are several reasons that have evolved over the years to create this critical message. As a major challenge is always solved easily by using the latest version. Two main reasons behind this problem are:
A recent update has been rolled out for Avast, which broke the UI, and hence you can attempt either to restore or reinstall Avast.
Many users reported after reinstalling the Visual C++ redistributable packages the UI corrupted. The concern is also linked to the edition for 2008.
Also Read: How to Turn Off Avast Easy (Temporarily or Completely)
How To Fix 'AvastUI.exe' Entry Point not Found?
Reinstall Avast
It has been found often that unfortunate causes contribute to error messages. It is not easy to get rid of this even after repairing the antivirus software.
Uninstalling this application is the only way to resolve the error.
Then you need to restart the PC and reinstall the antivirus software again. The latest file version is preferable.
This is without a doubt the easiest way to get rid of this error.
Run a Full Antivirus Scan With Windows Defender
Even if you're running antivirus software on your PC, you may still have malware that can enter your machines such as viruses, spyware, and Trojans. Many ransomware can modify the avastUI.exe content of applications and other system files to execute malicious activities.
Some ransomware also exploits the name rather close to avastUI.exe and scares you with unwanted products that you purchase or pay for.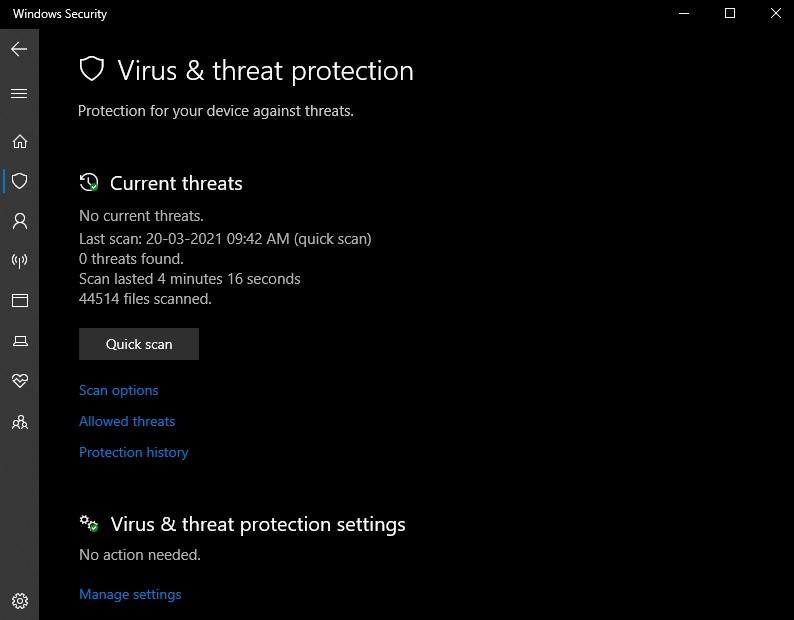 Avast Repair
If you have an issue with Avast installation, just go to the control panel and repair the program. It is the safest and fastest way to fix it. This approach works for many users, but bear in mind that when using the program you may have to update the modified settings.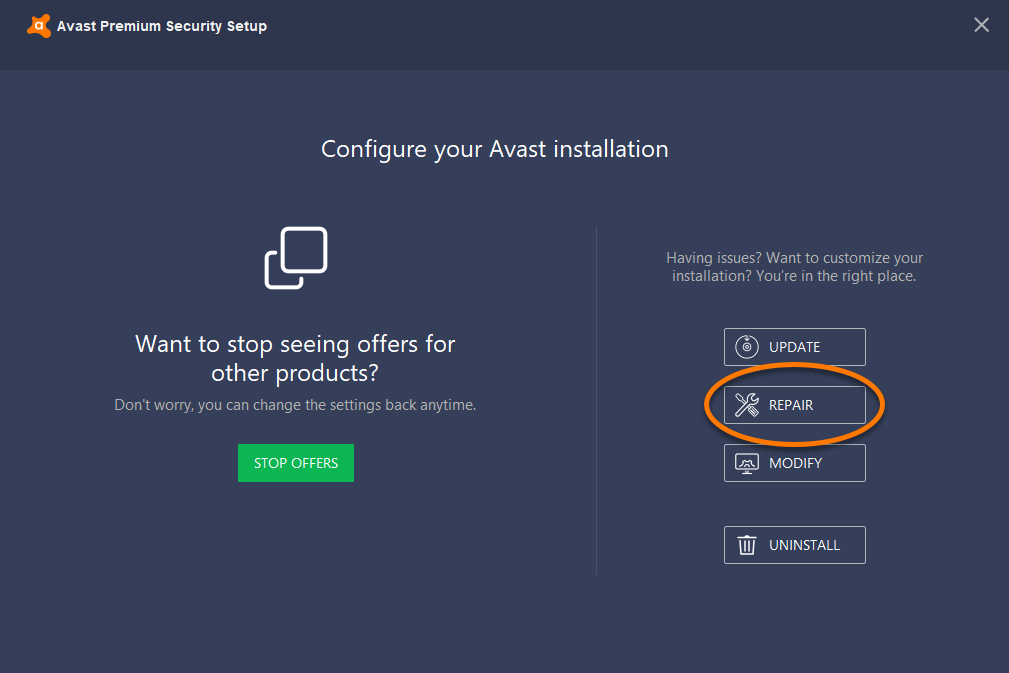 Log in with the administrator account, because need to modify programs.
Click on the Start menu and open the Control Panel. In the case of Windows 10, you can also click on the gear icon to open Settings.
In the Control Panel, open the program and features.
Now search for Avast then click on Uninstall/Repair.
A uninstall wizard will pop up with two options: Repair and Remove. Select Repair and click Next to fix the problem.
Related Post: Is Avast Bank Mode Safe?
Source: https://forum.avast.com/index.php?topic=225633.0