Antivirus software may be the reason why you cannot successfully install the program, including the driver, video, and other major applications. But you should try disabling antivirus software temporarily if you cannot install the software. Wondering how to turn off avast?
You should take these measures to temporarily Disable Avast Antivirus if you are using it.
How to Turn Off Avast (Disable All Shields)?
If you plan to totally turn off Avast be mindful that you will turn off the entire antivirus security on your computer. To do this, follow the steps below.
Step 1: Go to the Windows taskbar To open the notification field, press the little triangle in the Windows Taskbar. Find the Orange Avast Icon which is Avast Shields Control and Right-click the icon.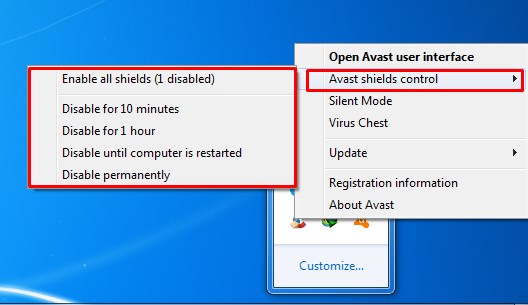 Step 2: Find & Click on the Avast Shields Control. Depending on how much time you want Avast Antivirus to disable, you can choose the option. Four choices would be available – pause 10 minutes OR 1 hour OR until a machine restarts OR indefinitely. And to completely turn off Avast choose Disable Permanently option. Choose yours.
Step 3: You are asked to confirm the procedure once the option has been selected. To confirm yourself, press OK STOP.
Step 4: To very that the Antivirus is really disabled, open the Avast Interface. If it's red and says "All antivirus shields are off" all went well.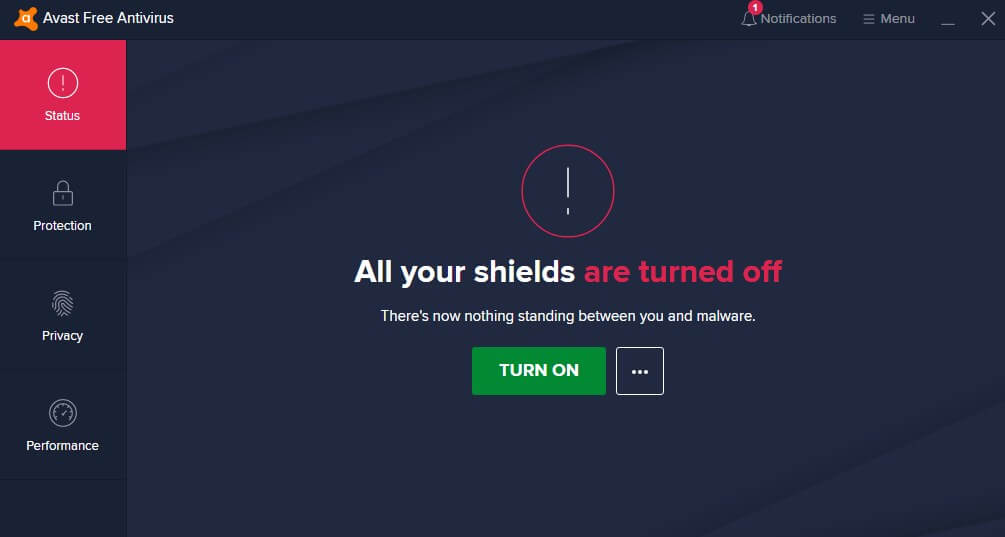 Step 5: Click on the "Resolve" button to turn on all the features and wait until a second to see the "You're Protected".
How to Turn Off Avast-Specific Shields?
At times it should be enough to turn off Avast-specific shields to download or unlock the appropriate website. Here's what you can do.
Step 1: From the Avast User Interface, head over to the "Protection" section and then "Core Shields". Or from the bottom left click "Settings" and then go to "Components" (can be "Active Protection" on the older version).
Step 2: You will get the list of all Avast shields on the interface. Select those which are to be disabled and press the switcher.
Step 3: If any specific shield is turned off, you will see the switch change to an "OFF" sign or a Red Cross Sign (Newer Version) and the message "___ Shield is now off".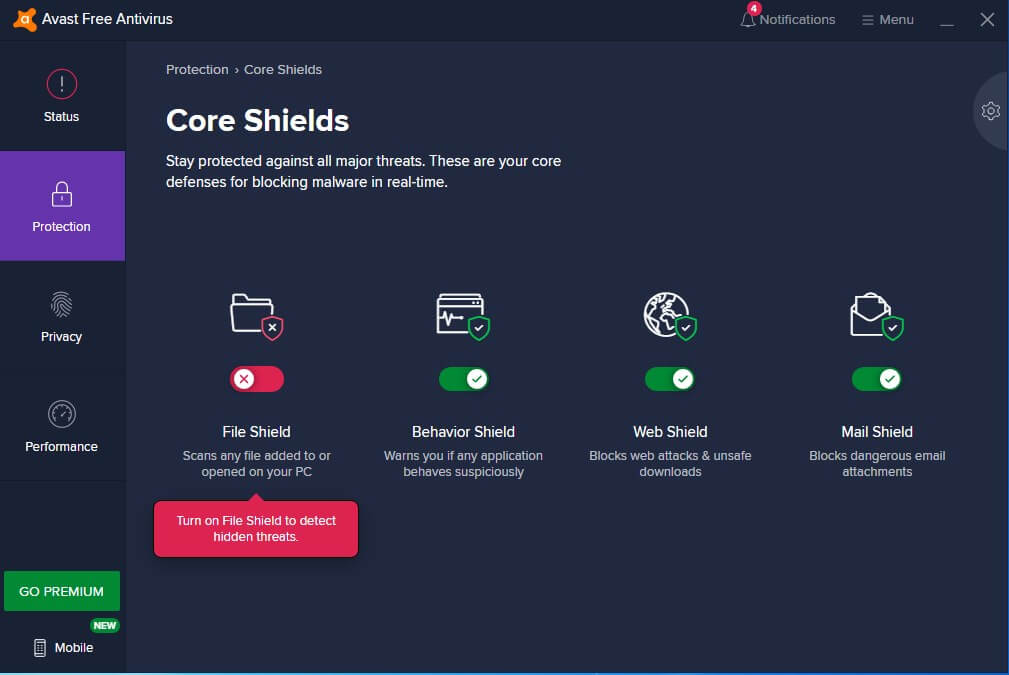 Step 4: To turn it back, tap the button "Turn on" or Click the Switch (Newer Version) and wait for the message "You're protected".
Conclusion
If you need to turn off Avast antivirus completely or just some of its shields, it is really simple. And it does not matter what product you are using – Avast Antivirus Pro, Avast Ultimate, Avast Internet Security, or Avast Premier. You can also fully delete the program (which is not advisable).
However, once you solve the problem, make sure you get your safety back.