The next expected iPhone model is the iPhone 13 and it will have a few interesting upgrades for Apple lovers to enjoy. Some of the features this next iPhone offering from Apple will include are:
Increased Refresh Rate with Adaptive feature.
Decreased notch Size.
New color options.
Better Camera Advancement.
Longer battery life with large battery size.
There's a lot of speculation about the new iPhone as the release date approaches. Almost 44% of iPhone users plan to upgrade to one of the new iPhone models: the iPhone 13, iPhone 13 Mini, iPhone 13 Pro, and iPhone 13 Pro Max as predicted by Ming-Ching Kuo who's an Apple analyst.
According to most of the rumors, we'll go through some of the exciting things that you can look forward to from the new iPhone 13.
iPhone 13: Design
The iPhone 12 brought back some of the features we saw in the iPhone 5 is like the flat-edges. Apple usually holds on to new shapes for a few models, before making any substantial changes. Therefore, we wouldn't be surprised if the new iPhone 13 has a similar design to the iPhone 12.
However, there are some rumors about some of the changes that might be coming in terms of the design. The iPhone 13 might actually feature a reduced notch, which is something that a lot of designers have been waiting for. Since the notch first appeared in 2017 on the iPhone X, it hasn't changed. It will not fully disappear but as long as there's more screen space, iPhone apps will become better digital artists.
Another design rumor that has been very controversial is that one of the iPhone 13 models might be the first portless iPhone ever. Apple has been very consistent in making courageous design decisions, so that might be true. When it comes to colors, there are a lot of rumors that there might be new options with the iPhone 13. It's possible that there might be some shades of pink as a new option.
iPhone 13: Features And Specs
If there's something that most iPhone users are looking forward to the most, it is more battery life. Some recent leaks suggest that the new iPhone 13 models might be the first ones to adopt a 'soft board' battery tech. Unlike current batteries, soft board batteries actually have fewer layers, therefore they're much thinner.
The capacities of the iPhone 13 battery lineups might increase significantly. Therefore, this might be the solution a lot of users have been waiting for. The iPhone 13 Pro Max is set to get an impressive 18% boost.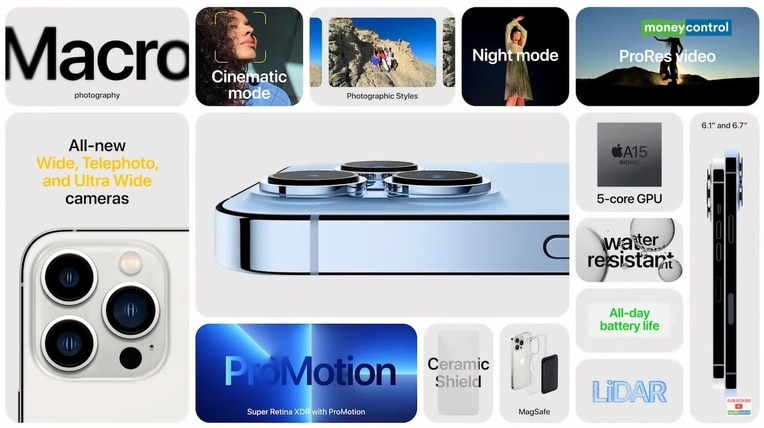 The A 120hz refresh has been a highly rumored piece of display tech. It's a great feature for video editors who need more precision in motion. However, it might only be limited to iPhone 13 Pro models. The camera is one of the most loved features by iPhone users. Apple might be making some interesting changes to it, including, a folding periscope lens.
Also, the zoom capability might go up to 50×. There could also be portrait mode to videos made with the iPhone 13, which might lead to really awesome videos.
Another feature that might be in the new model is the always-on-display, a feature that is already available in the Apple Watch.
iPhone 13: Release Date And Price
Most new iPhone models are usually released in September, but the iPhone 12 was released in October last year. For now, it's not yet clearly known whether Apple will stick to the normal September release period, or release it in October like the iPhone 12.
Apple has announced at the event in California, that pre-order for iPhone 13 will start from September 17, and from 24th September it will be fully available.
Nevertheless, it's still safe to assume it might be launched at some point in the second half of 2021, but anything could happen just like last year. In terms of the price, there's also little information currently available.
If we go by what we've seen with previous models, the price range for the iPhone 13 might be similar to that of its predecessors. The price range for the iPhone 12 is $699-$1099.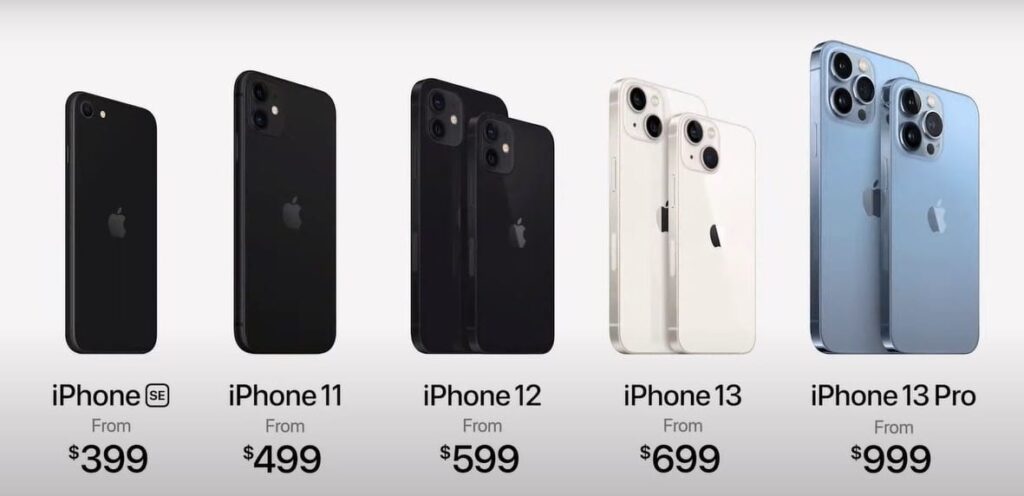 As iPhones become more expensive, there are increasing more finance options available to fund iPhone purchases including loans, some offering credit regardless of credit history.
The iPhone 13 might be priced at a slightly higher range. This could be because they want to compensate for the high costs of TSMC chip production, but that's yet to be confirmed.
The production of the iPhone 13 models will be increased to 90 million units. That's a significant increase from the 75 million units of the iPhone 12 models were produced last year.