In the ever-evolving world of AI technology, chatbots are revolutionizing the way we interact with information and perform tasks. Among the top contenders in this space are ChatGPT, Bing (Sydney), and Google Bard – each offering unique features and abilities to provide human-like responses to queries and even generate poetry.
In this head-to-head comparison, we'll delve into their respective strengths and weaknesses, helping you make an informed decision on which AI chatbot best suits your needs.
Key Takeaways
ChatGPT, Bing (Sydney), and Google Bard are AI chatbots that use natural language processing and machine learning to generate human-like responses.
ChatGPT excels in accuracy, while Bing stands out for its customizable user interface and access to real-time data. Meanwhile, Google Bard focuses on more creative, conversational responses using LaMDA technology.
When choosing an AI chatbot platform, it's important to consider factors such as accuracy of responses, speed and efficiency, search capabilities, user interface, and experience along with privacy measures.
Selecting the right platform ultimately depends on your specific needs and preferences as each AI-powered tool has different strengths that make them valuable resources for enhancing customer experiences online.
Understanding AI Chatbots
AI chatbots are computer programs powered by natural language processing and machine learning algorithms to provide human-like responses, with ChatGPT using a large language model (LLM), Bing employing GPT tech, and Google Bard using LaMDA and PaLM 2.
Definition And Operation Of AI Chatbots
AI chatbots, a combination of artificial intelligence and natural language processing (NLP) technologies, are designed to mimic human-like responses in conversations with users.
These digital assistants analyze and interpret user queries through advanced machine-learning algorithms to generate relevant and helpful answers.
For example, if a user asks an AI-powered chatbot like ChatGPT for recommendations on local events happening nearby, the chatbot utilizes its NLP capabilities to understand the query's context before providing suitable suggestions based on its extensive knowledge database.
What Is ChatGPT?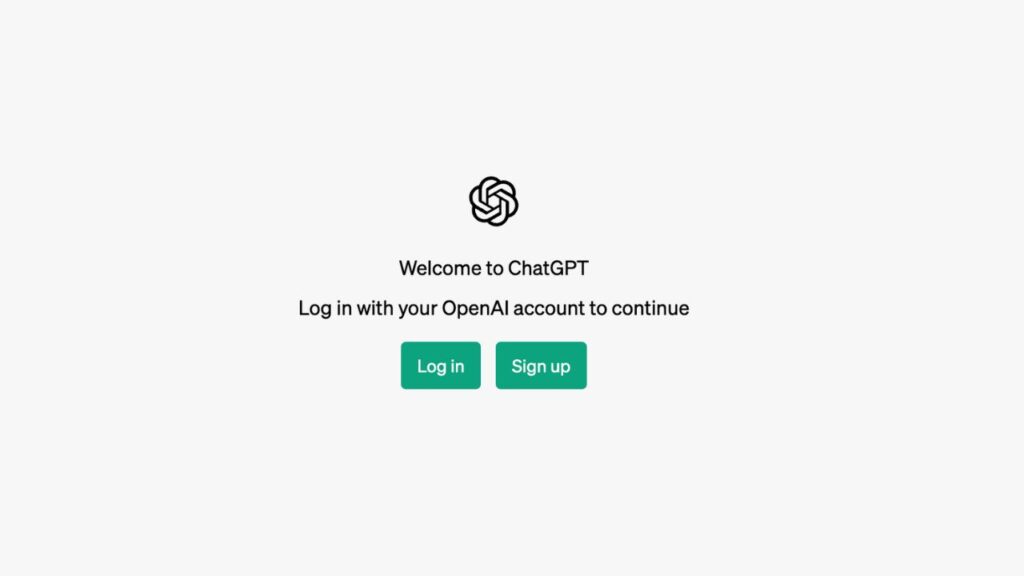 ChatGPT is an innovative AI engine developed by OpenAI, designed to provide human-like answers to user queries using advanced natural language processing techniques.
Built on a large-scale language model, ChatGPT can generate detailed and contextually relevant responses for a wide range of topics, from gaming and cooking to technology.
For example, when tasked with creating a recipe for chai tres leches cake, ChatGPT excelled at
producing a comprehensive list of ingredients while maintaining clarity.
Similarly, it was able to answer questions about current events with reliable information up until 2021 – showcasing the platform's ability to adapt dynamically as new data becomes available.
What Is Bing Chat (Sydney)?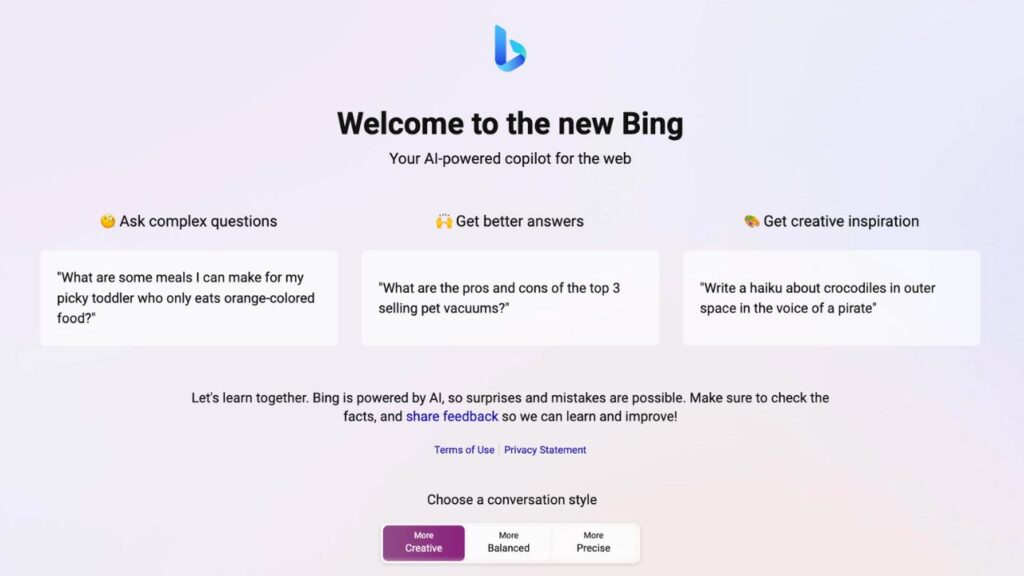 Bing Chat, also known as Sydney, is an advanced AI chatbot developed by Microsoft that leverages OpenAI's groundbreaking GPT technology.
This powerful digital assistant integrates Microsoft's Azure AI supercomputing tech to seamlessly unify search, chat, and the Edge browser for a more intuitive user experience.
One unique feature that sets Bing Chat apart from competing platforms like ChatGPT is its ability to generate images alongside text-based responses.
Furthermore, it offers users flexibility in adjusting conversation styles between balanced, creative, and precise modes to cater to specific user preferences or needs.
What Is Google Bard?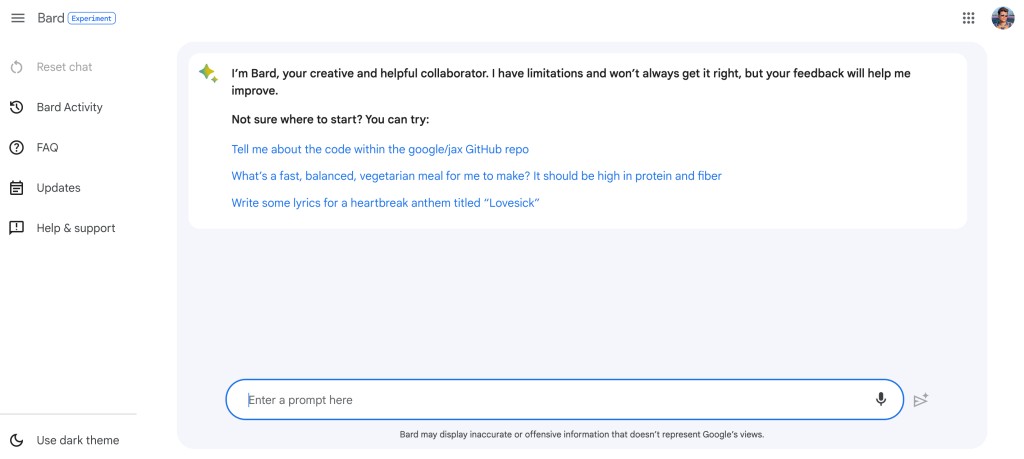 Google Bard is an AI chatbot developed by Alphabet, the parent company of Google. It was using a language model called LaMDA (Language Model for Dialogue Applications) but after Google I/O 2023 on May 10th, Bard started using Pathways Language Model 2 (PaLM 2).
PaLM 2 is a massive neural network that has been trained on a massive dataset of text and code. This allows Bard to generate text, translate languages, write different kinds of creative content, and answer your questions in an informative way.
It generate responses that are intended to be more human-like and conversational than traditional search results or chatbots.
Rather than providing text-heavy answers, Bard aims to offer shorter, more natural responses that are tailored to the user's query.
Although it's still in development, early tests suggest that Google Bard could have some advantages over other AI chatbots like ChatGPT and Bing.
Key Differences Between ChatGPT, Bing, And Google Bard
Chatbot
Language Model
Response Style
Search Data Access
Text/Image Generation
Parameters
ChatGPT
Large Language Model (LLM)
Verbose
Cutoff Date: 2021
Text Only

GPT 4 1 Trillion

GPT 3.5 175 Billion

Bing (Sydney)
Bing's Own Model
Concise
Real-time Access to Bing's Data
Text and Image
Same as ChatGPT Models
Google Bard
Previously LaMDA, Now PaLM 2
Less Text-heavy
Real-time Access to Google's Data
Text Only

PaLM 2 14.7 Billion

PaLM 540 Billion

LaMDA 137 Billion
This table highlights the language models used by each chatbot, their response styles, access to search data, and their text/image generation capabilities.
Comparison Of AI Chatbots
We will compare the accuracy, speed, search capabilities, and user interface of ChatGPT, Bing, and Google Bard to determine which AI chatbot is better suited for your needs.
Accuracy And Customized Responses
The accuracy and customized responses of AI chatbots are essential factors to consider when comparing different platforms. Accuracy refers to the ability of chatbots to generate correct and relevant information in response to user queries, while customized responses refer to their ability to adapt answers based on user preferences.
For instance, ChatGPT was found able to provide a good four-paragraph summary of the situation in Xinjiang, demonstrating its high level of accuracy. Similarly, Bing's Sydney was praised for its speed and efficiency in providing customized responses after integrating AI technology.
Overall, it is important for individuals and businesses looking into using an AI chatbot platform to evaluate these factors carefully alongside other features such as search capabilities before making decisions about which platform suits them best.
Speed And Efficiency Of Responses
One crucial comparison between ChatGPT, Bing, and Google Bard is in the speed and efficiency of their responses. In terms of response time, all three chatbots provide near-instantaneous replies to user queries.
However, when it comes to generating accurate and customized responses, ChatGPT appears to have an edge over its competitors. For instance, in a recent test where users asked each platform to generate a recipe for chai tres leches cake, ChatGPT produced the most detailed and comprehensive instructions compared to Bing or Google Bard.
In addition to speed and accuracy are concerns about security issues surrounding chatbots that may lead them into providing inaccurate information based on potential biases they could hold due to ads influences within their operation—an important point worth considering before deciding which AI-powered technology best suits your business needs.
Search Capabilities
Comparing the search capabilities of ChatGPT, Bing, and Google Bard is crucial in determining the most effective AI chatbot to use. ChatGPT uses a large language model for natural language processing that produces highly accurate responses similar to human-like conversations.
Bing has integrated AI into search by licensing GPT tech from OpenAI, which significantly improved its traffic.
In terms of user experience and effectiveness in search results, ChatGPT's customized responses and contextual understanding outperform Bing and Google Bard.
Bing stands out due to its unique proprietary method of working with the OpenAI model called the Prometheus Model combining both company's strengths in leveraging the power of Natural Language Processing (NLP) technology.
User Interface And Experience
Comparing the user interface and experience of AI chatbots is crucial in determining which platform to use for your needs. ChatGPT boasts an intuitive, conversational interface that provides customized responses based on past interactions, making it feel like a conversation with a human.
Bing's chatbot has a sleeker design and uses buttons to navigate responses quickly, making it easy for users who prefer more straightforward options. On the other hand, Google Bard resembles traditional text-based searches but uses natural language processing (NLP) technology to understand queries better.
Example: For those looking for quick answers and who don't mind clicking through responses using buttons or dropdowns, Bing's streamlined interface could be an excellent choice.
Pros And Cons Of ChatGPT, Bing, And Google Bard
ChatGPT
Bing (Sydney)
Google Bard
Pros

1. ChatGPT can generate high-quality text in a matter of seconds.

2. Can handle a wide range of topics and tasks.

3. Trained on a vast amount of data from various sources, which makes it very accurate in its predictions and outputs.

1. Offers different conversational styles.

2. Provides sources in its responses, which is essential for content creators.

3. Generates images alongside text.

4. Long contextual memory.

1. Provides concise and less text-heavy responses.

2. Trained on diverse data.

3. Fast Response

4. Uses less computing power.

5. It can enhance Workspace apps like Gmail, Docs, and Sheets with its writing assistance capabilities.

Cons

1. Lack of depth and nuance.

2. Inaccuracy and unreliability.

3. Makes factual errors.

4. Limited Data Up to September 2021.

1. Limited in some ways when compared to ChatGPT.

2. Occasional glitches.

1. Least reliable among the three chatbots concerning accuracy.

2. May not provide in-depth information and sources like ChatGPT and Bing.

3. May require additional resources for fine-tuning.

4. Limited size compared to ChatGPT
How To Choose The Right AI Chatbot?

Consider your specific needs and preferences, evaluate the features and capabilities of each platform, weigh the privacy and security features of each platform, and take into account factors such as accuracy, speed, customization options, search capabilities, and user experience before making a decision.
Consider Your Specific Needs And Preferences
To choose the right AI chatbot for your needs, it's important to consider your specific requirements and preferences. For example, if you need a chatbot that can assist with content creation and search engine optimization, then Bing may be the best option as it generates images and sources in its responses.
It's also essential to evaluate the features and capabilities of each platform before making a decision. This includes assessing their accuracy in providing customized responses to user queries while also considering factors such as speed, efficiency, search capabilities, user interface design, or experience.
Evaluate The Features And Capabilities Of Each Platform
To choose the right AI chatbot, it's essential to evaluate the features and capabilities of each platform. Here are some factors to consider:
Accuracy and Customized Responses: Check how accurately each chatbot can answer users' questions and respond in a personalized manner.
Speed and Efficiency of Responses: Analyze how quickly the chatbot responds to user queries and whether it can provide instant solutions or not.
Search Capabilities: Evaluate how effectively the chatbot integrates with the search engines and provides relevant answers.
User Interface and Experience: Consider how user-friendly the interface is, along with accessibility features, such as voice input and output.
Privacy and Security Features: Examine the privacy policies of each chatbot provider to ensure that the user's data is secure.
By evaluating these features, you'll get a better understanding of which AI chatbot would be best suited for your needs.
Weigh The Privacy And Security Features Of Each Platform
Ensuring data privacy and cybersecurity is essential when choosing an AI chatbot. Each platform has its own way of handling user information, so it's important to weigh the privacy and security features before making a decision.
ChatGPT doesn't collect any personal information from users, while Bing stores user data for up to 18 months for research purposes.
Google Bard is known to have robust privacy policies that comply with GDPR standards but may still collect some identifiable data if users grant them permission.
Factors To Consider In Making A Decision
To choose the right AI chatbot, consider the following factors:
Specific needs and preferences – determine what features and capabilities are most important to you or your business.
Performance evaluation – evaluate the accuracy of answers, relevance of responses, depth of knowledge, and speed and efficiency of responses provided by each chatbot.
Sources and references – consider which chatbot uses reliable sources to offer accurate information.
Ethical concerns – weigh any ethical concerns that may arise from using an AI chatbot and the impact it may have on society.
User experience – evaluate the user interface and experience provided by each platform to determine which is most user-friendly for your needs.
Privacy and security features – examine each platform's privacy policies to ensure that they meet your data protection requirements.
By taking these factors into account, you can make a well-informed decision when choosing an AI chatbot for your specific needs or business requirements.
Conclusion
In conclusion, ChatGPT, Bing, and Google Bard are all impressive AI chatbots with different strengths and weaknesses. ChatGPT is the most human-like when generating responses but can be verbose in some cases.
Bing provides sources for its answers and has seen a significant increase in traffic since integrating AI.
When choosing an AI chatbot for your needs, consider your specific requirements and preferences.
Overall, these innovative generative AI tools have the potential to revolutionize our daily interactions with technology while enhancing user experience simultaneously.