E-commerce occupies an increasing market share, increasing every year, both in volume and scope. It's time to talk about what it is and how it works.
Electronic commerce (e-commerce) refers to commercial activities related to the distribution, advertising, promotion, as well as the sale of services and goods via the Internet.
The popularity of online sales is growing every year. In the United States, e-commerce is growing at a rapid pace and is the undisputed market leader among individual countries. The credibility of this type of shopping is constantly growing and is being converted into billions of dollars that are deposited in the accounts of e-commerce entrepreneurs.
E-commerce is a sphere of the economy that includes all trade and financial transactions that are carried out through computer networks, as well as all business processes related to the conduct of these transactions.
More and more people prefer to conduct business via the Internet and not only professional. For personal purposes, it is always convenient, without spending time on the road and talking on the phone, to find the information of interest.
What is e-commerce? In simple words, it is doing business on the Internet. Previously, the goods were sold in traditional retail stores, and now on the Internet. All processes for the exchange of goods and services on the network can be called e-commerce.
Shopify is the leading e-commerce platform for entrepreneurs to create their own online stores. Shopify is easy to use, so you can create your own store even if you don't have the proper experience. It is ideal for entrepreneurs who want to launch their own online store without any hassle and high financial costs.
One of the best aspects of Magento as an e-commerce platform is that it has been designed as an application that anyone who doesn't even have developer knowledge can use. Remember that there are many aspects of an online store that need to be adjusted in such a way that their effectiveness depends on your vision of the business. However, when more personalized functionality is required, more complex programming is required, but even so, you can find a large number of guides and online support to set it up correctly.
Magento is the most feature rich system in comparison with other similar platforms. In this regard, it is demanding on server resources. Also, for the delicate maintenance of this platform, increased requirements are imposed on programmers.
Check Also: Magento SEO Tips to Get Organic Traffic
Magento is a free e-commerce product. This platform is the most convenient for both buyers and online store administrators. Additional modules, universal functional content, the ability to implement the required number of plugins that are developed for a specific functionality. All of this is present in Magento.
Magento has received a lot of criticism for being very slow when loading its pages. Using the built-in cache didn't fix this issue much. But with the advent of Magento 2, and by integrating the LESS preprocessor into the system, it turned out to increase the system performance. Magento has great possibilities for creating your store. The system is constantly improving, and since it was released in 2008, it has led the way among e-commerce platforms. Magento to Shopify migration by professionals.
Shopify
Shopify is probably the best ecommerce solution available today.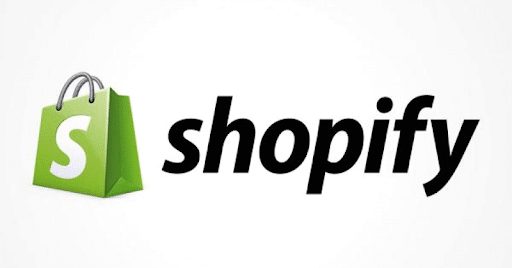 This is a turnkey solution where you can sign up for a 14-day free trial using just your email address (no credit card information required) and place your first store within hours.
You can connect your payment provider (for example, PayPal or any other option) with just a few clicks, and users can start buying products from you.
All tools are fully integrated, so there is no need to manually connect / integrate tools into your store.
Shopify is great for small businesses just starting out, all the way to stores that sell millions of dollars worth of merchandise. Shopify store setup service.
This proves that they have a very developed infrastructure and platform to scale your business as it grows. Shopify store setup service.
It is clear that in the description and name of goods you need to use keywords – just like in a store on any other engine. The engine contains decent built-in statistics, conveniently structured and reasonably detailed. She draws information from Google Analytics, with which you can sync the store in the settings. It is possible to connect Facebook Pixel, as well as use a variety of marketing applications to attract and retain the attention of visitors, increase the volume of traffic.