Magento is a powerful eCommerce platform that can help businesses boost their online sales. However, Magento is not without its challenges, one of which is getting organic traffic. While there are many ways to get traffic to your website, organic traffic is still the best way to go. Magento 2 SEO is not an easy task, but it is possible to get organic traffic if you follow the Magento SEO tips that I am going to discuss.
As a business owner, you want to make sure that your website is getting as much organic traffic as possible. After all, organic traffic is free, and it can help boost your business in a big way. You In this blog post, I tell you about the 10 Magento SEO tips that will help you get more organic traffic in 2022.
What is Magento?
Magento was developed by Varien, Inc. a US private company, and the first public release of the software was on March 31, 2008, by Roy Rubin, the former CEO of Varien.
Magento is a popular eCommerce platform for online stores and marketplaces. Magento offers users a flexible shopping cart system, as well as powerful marketing and search engine optimization (SEO) tools.
It is an open-source eCommerce platform, coded in PHP, that is used by more than 250,000 online retailers worldwide. Magento is a popular choice for small businesses and enterprise companies alike.
Why Magento?
Magento provides users with a flexible and scalable eCommerce platform. Magento's open-source technology offers users complete control over the look, feel, and functionality of their online store. Magento's powerful features and extensive functionality make it the perfect choice for businesses of all sizes.
Magento is used by some of the world's biggest brands, including HP, Ford, Nike, Nestle Nespresso, and many others. The majority of Magento users are in the United States, with 74,296 sites.
10 Magento SEO Tips To Get Organic Traffic
As I am also a Magento store owner, I always look for ways to increase traffic and sales. And while there are many marketing channels I can use, SEO is one of the most effective.
But with Magento being such a complex platform, it can be difficult to know where to start when it comes to optimizing your store for search engines.
To help you out, I've put together a list of Magento SEO tips that will help you get more organic traffic in 2022:
1. Upgrade to the Latest Version of Magento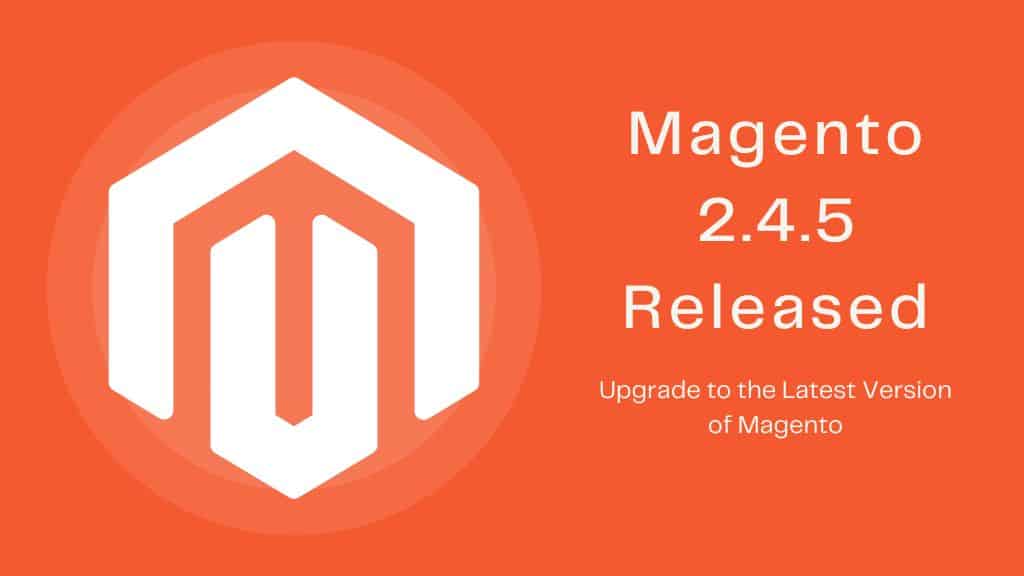 If you want to develop your own e-commerce business with the help of the Magento platform then always keep your Magento store up-to-date. By upgrading to the latest version of Magento, you'll get the newest features and security patches. Not to mention, Magento releases new versions with SEO improvements too. So, it's a win-win!
The latest version of Magento is 2.4.5. This includes Security enhancements, Platform enhancements, Accessibility updates, Google Analytics upgrades, Page Builder Updates, and support for new Payment methods.
2. Enable Search-friendly URLs in Magento 2

SEO-friendly URLs are those that contain the target keyword or phrase for which you want your page to rank. It should also be short and precise. It can help you to get a higher click-through rate (CTR) from the SERPs as well as help improve your Magento store's SEO.
By Configuring URL Rewrite in Magento 2, you will be able to rewrite the original URLs generated by the systems.
To do that Log in to the Admin Panel, then choose Stores > Settings > Configurations. Now Under General, choose Web in the left panel. Now click to expand the Search Engine Optimization section. Now choose the 'Yes' option. Click the Save Config button to complete.
By doing this your URL will look something like this.
URL Without Web Server Rewrites
https://www.yourdomain.com/magento/index.php/storeview/url-identifier
URL With Web Server Rewrites
https://www.yourdomain.com/magento/storeview/url-identifier
3. Optimize Product Descriptions and Images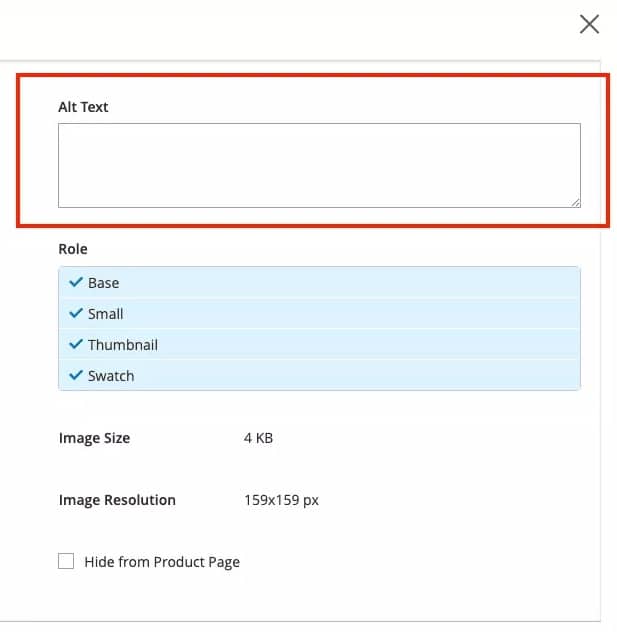 This is about the on-page SEO optimization technique that I have been using for a long time. It has helped me to improve my Magento store's SEO as well as increase organic traffic and sales.
When it comes to product descriptions, I always make sure that they are unique, relevant, and keyword-rich. Also, don't forget to include alt tags for your product images. This will help Google understand what your product is and show it in the search results.
4. Use Canonical Tag to Solve Duplicate Content Problem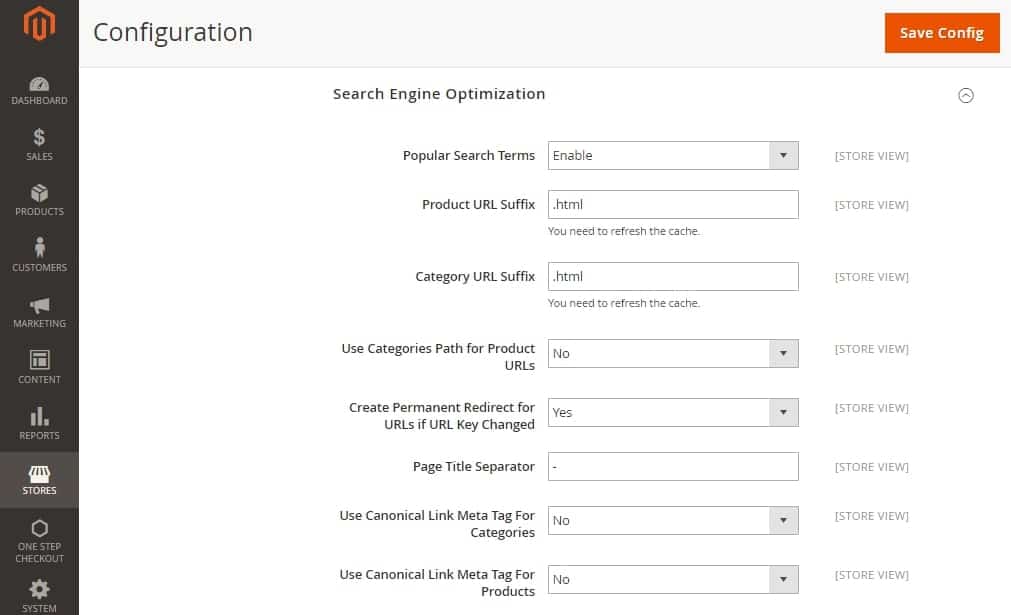 If you have a Magento store, then you might be familiar with the duplicate content issue. It happens when there are multiple URLs that lead to the same content. This confuses search engines and as a result, your Magento store's SEO suffers.
One way to solve this problem is by using canonical tags. A canonical tag is an HTML element that tells search engines which version of a page is the original.
For example, let's say you have two pages with similar content:
Page A: yourdomain.com/page-a
Page B: yourdomain.com/page-b
Both pages have the same content but they have different URLs. To solve this issue, you can add a canonical tag to Page B that points to Page A. This tells search engines that the content on Page A is the original and should be indexed.
5. Customer Reviews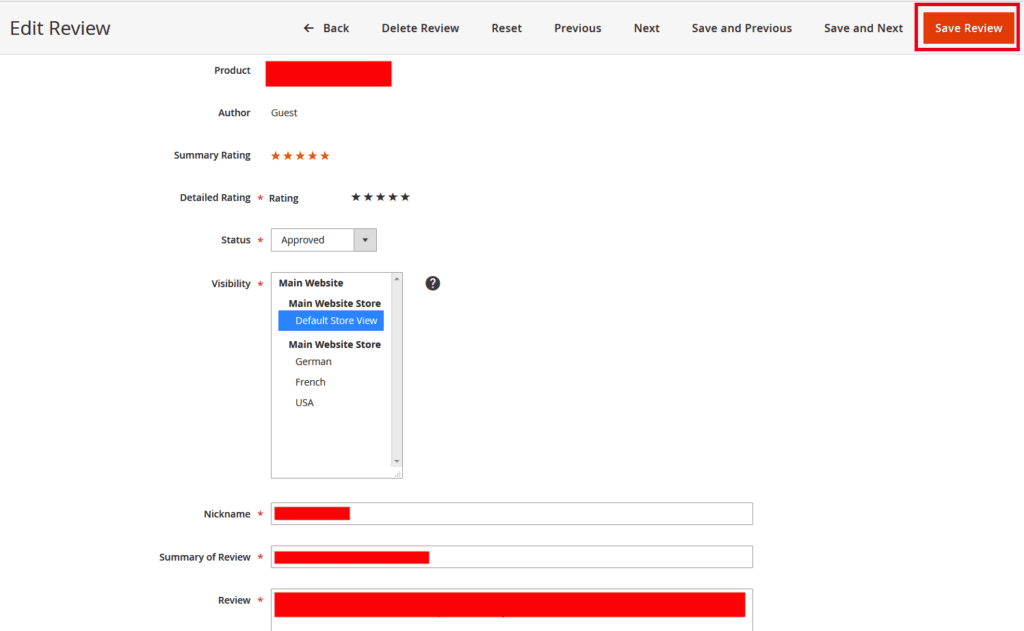 Customer reviews and testimonials are one of the most important Magento SEO tips I can give you. That's because they help to build trust and credibility with potential customers.
When someone is looking for a product or service, they will often read reviews to see what others have said about it. If they see that other people have had a positive experience, then they are more likely to make a purchase.
Including customer reviews on your Magento store can help to increase organic traffic and sales. You can either add them to product pages or create a separate testimonials page.
6. Write Meta Description and Title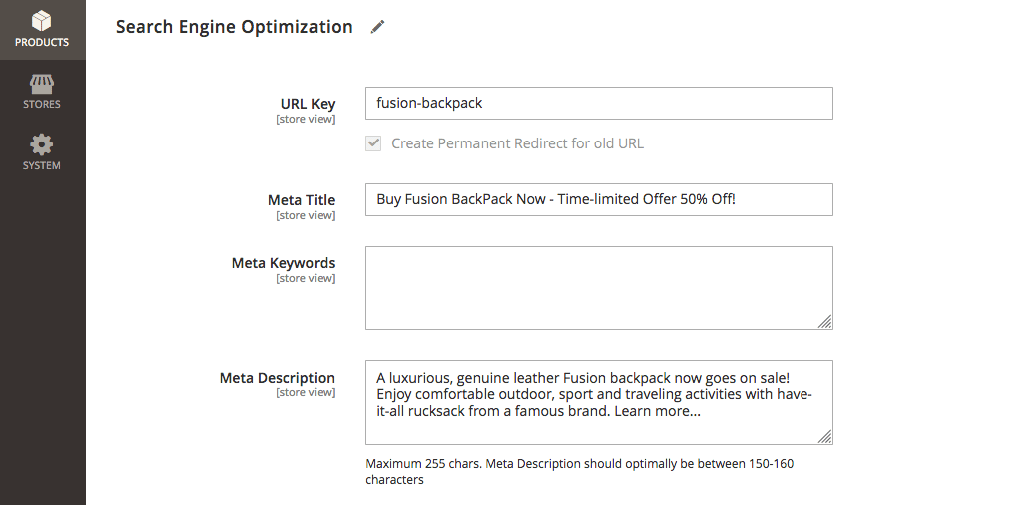 SEO Title is one of the most important Magento SEO tips I can give you. That's because they help to improve your click-through rate (CTR) from the SERPs.
It should be unique, relevant, and no more than 60 characters.
Your meta description is also important as it appears under your SEO title in the search results. It should be around 155 characters and include your target keyword or phrase.
Writing unique and relevant titles and descriptions for each page on your Magento store will help to improve your organic traffic.
7. Modify Robots.txt file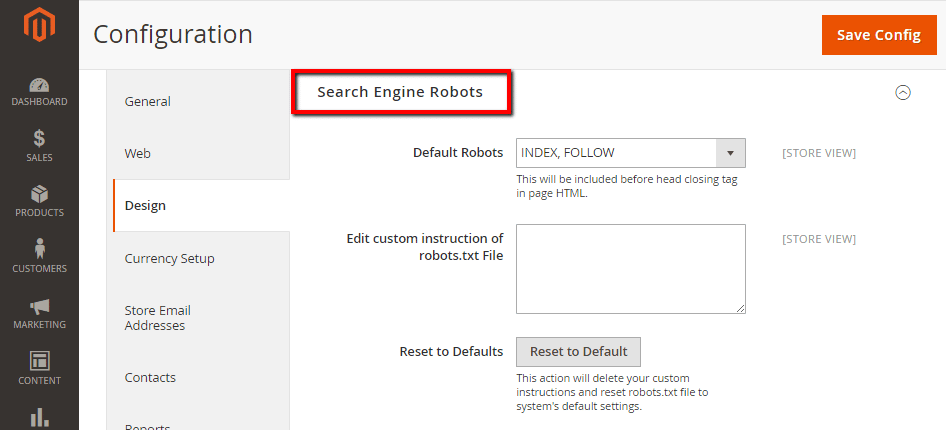 Robot.txt file is used to tell search engines which pages on your Magento store they should and shouldn't index.
If you want a certain page to be indexed, then you need to add the following code:
User-agent: *
Disallow: /folder/file
I have discussed briefly about robots.txt over here.
8. Header Settings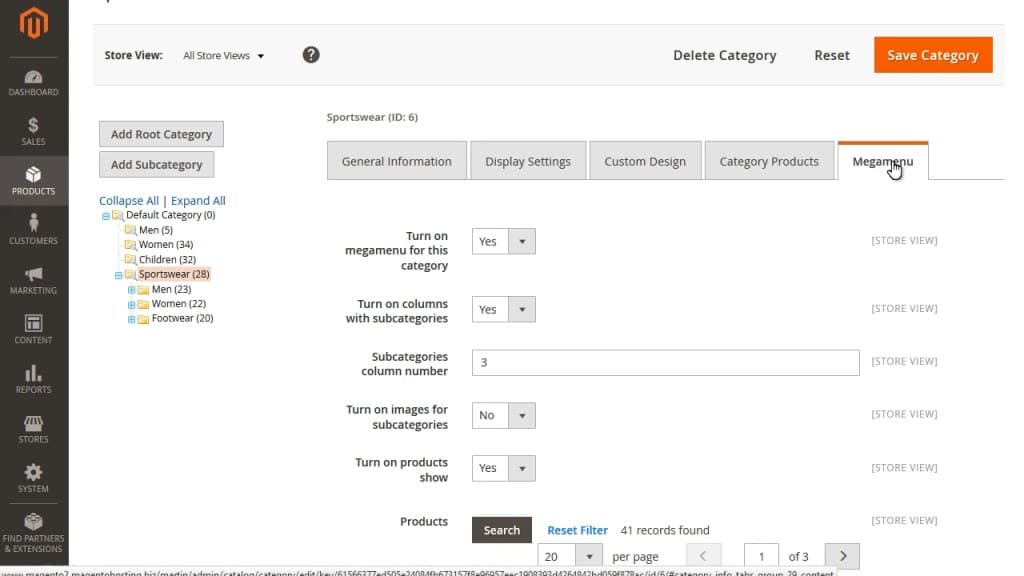 Magento provides an inbuilt feature to manage headers. The header plays a very important role in SEO, as it contains all site links in the menu as well as the logo of the store. Also by default, after you install Magento you wil find the site title "Magento Commerce". The title represents the name of your company, hence it's important to change this default title for Magento SEO.
9. Speed is Important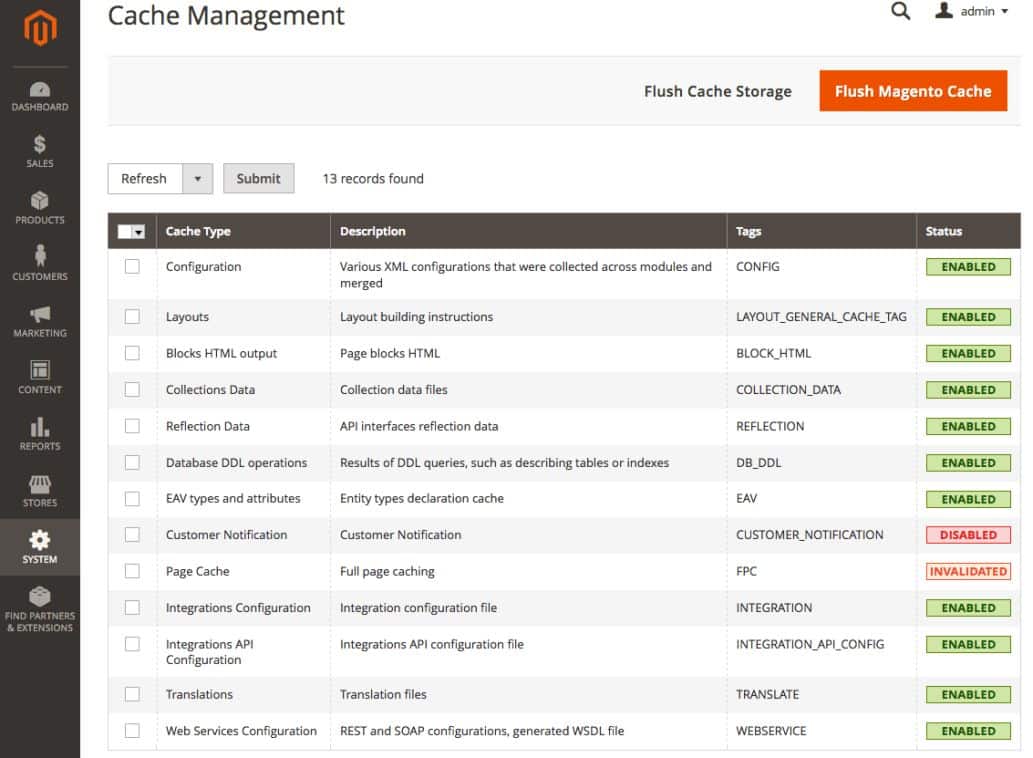 Website Speed plays the most important role in SEO. If your website is slow, then it will have a negative impact on your Magento store's SEO. On June 16th, 2021, Google began to roll out a broad core algorithm update called The Page Experience Update. After that update, the speed of your website is now a ranking factor.
There are a number of ways to improve the speed of your Magento store. These include using a content delivery network (CDN), caching, and optimizing images. To do this Go to Stores > Configuration > Advanced > Developer. Also dont forget to use a fast web hosting.
10. Make Your Store Mobile-Friendly

Last but not the least, make your store mobile-friendly. In today's world, most people use their smartphones to access the internet.
According to Statista, as of 2022, the number of mobile internet users in the World amounts to an estimated 4,676.12 million and is projected to reach 5,545.42 million users by 2025.
Making your Magento store mobile-friendly is one of the most important Magento SEO tips I can give you. There are a number of ways to do this, such as using a responsive theme and optimizing images.
Conclusion
Learning SEO was never easy. Even now Google is improving there algorithm day by day which makes it difficult for Magento store owners to keep up with the latest trends.
But, if you follow these Magento SEO tips, it will help you to Get Organic Traffic. If you follow these Magento SEO tips, then you will surely see an improvement in your organic traffic and sales.
Do let me know which Magento SEO tip is your favorite in the comments below. Also, don't forget to share this post with your Magento friends.