It can be scary to have adult websites appear on your screen with your family members present. Malware is a major factor in how viral content ends up on our screens. A common question among users is "How to prevent adult websites on my phone?"
It's not always possible to block adult websites and content on Android. Instead, users of Android can alter how graphic pornographic content is presented. The Play Store app's settings have the setting for this.
You may use this setting to either display both explicit and non-explicit photos or to completely hide all adult websites. However, this software can be useful if you have a young child that is still interested in what they are viewing online.
Adult Content – The Demon in a Child's mind
In this article, we'll go over 8 distinct approaches. Depending on your needs, you can choose which one you like best and use it.
How to block adult websites on my phone?
Solution 1: Turn on Google SafeSearch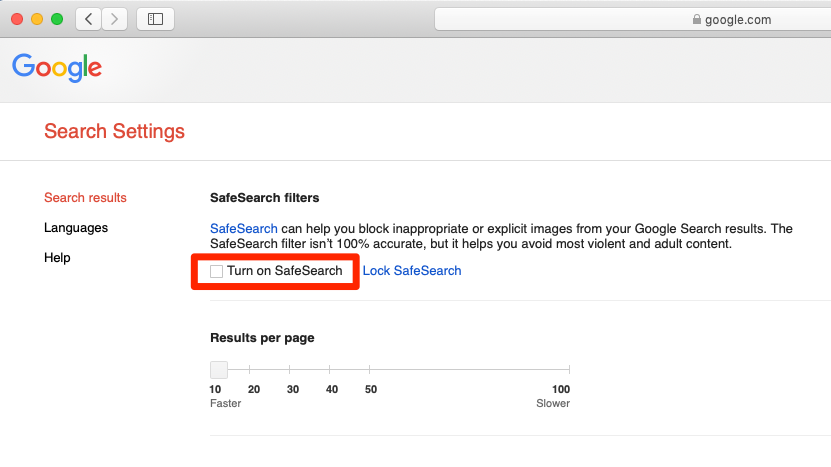 Enabling Google Safe Search, which filters out explicit photos from Google Search, is the best approach to prevent adult websites from playing on an Android smartphone. It provides a line of defense against harmful information.
Each web browser has an on/off switch for this. Once configured, it will begin preventing access to hazardous photos, videos, and websites whether using the Play Store or the Internet.
Configure Google as Your Search Engine – verify that Google is set as the default search engine in the browser's settings.
Open the Google app on your smartphone and tap the gear symbol to enable SafeSearch. Under SafeSearch filters, scroll down to "Search Settings" and hit "Filter explicit results."
Do the aforementioned actions on all the devices you require the SafeSearch on, and periodically verify the settings.
Solution 2: Implement OpenDNS

By using OpenDNS, you can block any adult website with objectionable content. Your Internet connection uses the ISP's DNS when you use it. However, all traffic will be routed through their servers, which will block adult websites, if you replace the existing DNS with OpenDNS.
The OpenDNS Family Shield IP addresses are:
● 208.67.222.123
● 208.67.220.123
The "Tasteless," "Pornography," and "Sexuality" categories of adult websites are all blocked by the service. This service also blocks anonymizers, proxies, fraudulent websites, and certain viruses.
Solution 3: Use Google Play Restrictions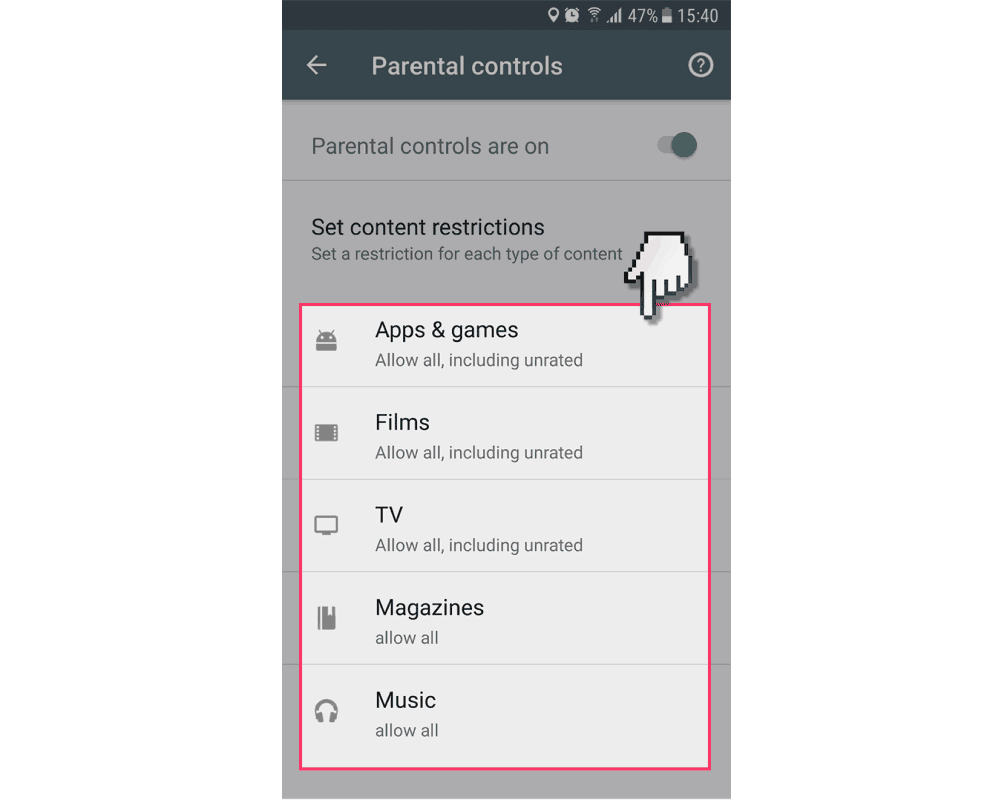 You may block pornographic apps on the Google Play Store for both yourself and children. Select Parental Controls from the Google Play Store's Settings menu. Enable the function and set up a PIN to prevent any stuff you don't wish to see. If you're doing it for kids, you can set age limits based on their age for various categories.
Solution 4: Install a safe browser
Download a secure browser in place of the default one. Such a browser would only let the download of safe content and would have already blocked the majority of pornographic content. Make it your default browser as a result.
Solution 5: Turn on Web Filter
Any web filter that you think is acceptable can be enabled, and it will block any websites with pornographic or adult content. Select a method that will let you personalize site access. Web filters vary depending on the purposes they serve. Make your choice wisely.
Solution 6: Installing parental controls
Installing a parental control program on the smartphone will allow you to keep an eye on all activity, including browser history, text messages, emails, calls, videos, and images if you are doing this for your children.
Aside from content restriction, Kidslox provides a tonne of other capabilities for controlling your child's phone that may be disabled if they aren't required. To set up the system, we advise installing Kidslox on your own device first.
From there, you may use that device to remotely alter the settings on your child's tablet. So, on your phone, search for "kidslox" and then select "Kidslox Parental Controls" from the list of alternatives.
Solution 7: Enable Web Filter with Famikit
Use the greatest web filter, FamiKit, which not only lets you block porn or adult websites but also lets you tailor site access if you want to restrict porn or adult content for kids on Android in simple steps without being circumvented by youngsters. Additionally, you can monitor a child's web history and look for harmful phrases.
Solution 8: Install a Safe Browser
The other option is to download a safe browser, which is similar to downloading a parental control program. Although they have already restricted the vast majority of pornographic content, these browsers offer an alternative to more widely used ones like Chrome and Opera.
By making sure that certain browsers are set as defaults, your target device will only let the download of secure content.
Conclusion
We've listed the top 8 techniques to filter porn and adult content for worried parents. FamiKit and PanSpy stand out among the rest since they allow you to blacklist any harmful websites in addition to tracking browser histories. They also receive a tonne of other features, which are crucial for parental control.
FAQs-
How to protect our children from adult content?

Place parameters for viewing content on smartphones or windows.
●  Restrict your kids to view only educational content.
●  Ask them to take frequent breaks from looking at their electronic devices.

How to restrict yourself from viewing adult content?

Look into these steps:
●  Indulge in meditation and get positive thoughts.
●  Read books to gain knowledge.
●  Cultivate the habit of having your own hobbies.

As a parent, What can you do to stop your children from viewing adult content?

  Look into these steps:
●  Turn off the Wi-Fi.
●  Take their favorite belongings.
●  Consult counseling sessions.