The best simulator games allow you to explore a completely new way of life, pursue a vocation you've never considered, or even engage in criminal activity. While some are difficult, requiring exact accuracy and driving you to learn technical abilities, others, such as playable ASMR, induce a state of flow that will provide a welcome vacation from the real world.
Whether you want to set your inner middle-aged guy loose with a jet washer, trade your corporate life for tending turnips, or start a new career as a producer behind the scenes of a British TV station, we've got something for everyone here.
We'll keep this list up to date as more strange and beautiful simulators make their way to PC and consoles, so come back whenever you're looking for a new dose of sweet sim satisfaction.
#20. PowerWash Simulator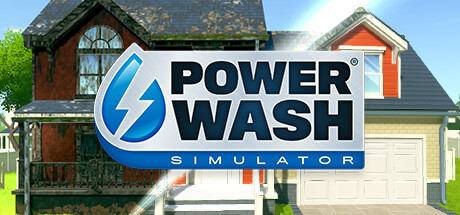 Available on:
PC
PowerWash Simulator, a newcomer to the realm of simulation games, illustrates that sometimes all you need is water and muck to have a good time. The game is essentially a shooter, only your targets are filth that has accumulated on lawn chairs, vans, and helicopters, and your weapons are a water jet and various soap flavors. Washing the grime off various items is quite pleasant, and the game even sends a small dopamine-inducing ping when the piece you've been working on is pristine.
You might think it's all too easy, but with improvements to your equipment, crawling on your belly to reach hard-to-reach regions, and the pure meditative flow state that comes with virtual physical work, this is one game that turns a job into something to look forward to.
#19. Farming Simulator 17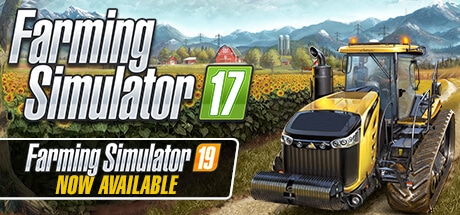 PC, Xbox One, PlayStation 4, and Google Stadia are all supported.
The essence of the Farming Simulator experience remains the same: expand your farm, upgrade your equipment, and go about your daily routine among the green hills. The choice of devices and equipment accessible to you is incredibly diverse, with brands that are well-known household names (if you are a farmer). The game's improved aesthetics, customizable farms, and rideable horses make it one of the most authentic agricultural experiences you can have without getting your wellies muddy.
If you want to take a break from the high-octane gameplay of other games and try something more relaxing, Farming Simulator 19 could be the game for you. That's not to suggest there's no mechanical depth to the proceedings—after all, those crops aren't going to grow themselves—but Farming Simulator 2019 serves as a welcome diversion from the tension and intensity of its genre peers.
#18. Mad Tower Tycoon
PC is supported.
With EggCode's intriguing tower sim, real estate becomes virtual. Build a skyscraper that will last the test of time, then fill it with luxury residences, offices, or premium entertainment to entice the masses—then it's your responsibility to keep your building clean, well-powered, and convenient. The game's main problem is managing transportation in your new metropolis, which is made more fascinating by the game's limited-capacity elevators.
Mad Tower Tycoon is a fantastic introduction to management sims for those new to the genre, with attractive cartoony graphics and a better interface than some of its competitors. This is the game for you if you're in the mood for some skyscraping.
#17. Project Cars 2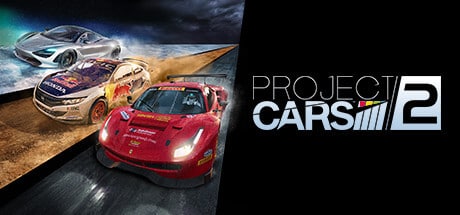 PC, Xbox One, and PlayStation 4 are all supported.
Project Cars 2 is a somewhat more in-depth simulation than its predecessor in the series, and it adds new degrees of realism to the racing experience. The game's ultimate goal is to be as realistic as possible, with enhanced car handling and a new weather system that takes into consideration everything from time of day to seasons to the track's elevation above sea level.
Despite its obsessive attention to technical aspects, Mad Studios never loses sight of what matters most: the pure adrenaline rush of racing around the world's most famous tracks in over 180 real-life supercars. Project Cars 2 lets you live out your most vivid racing fantasies, whether you're driving alone or competing online in the game's Online Championship mode.
#16. Railway Empire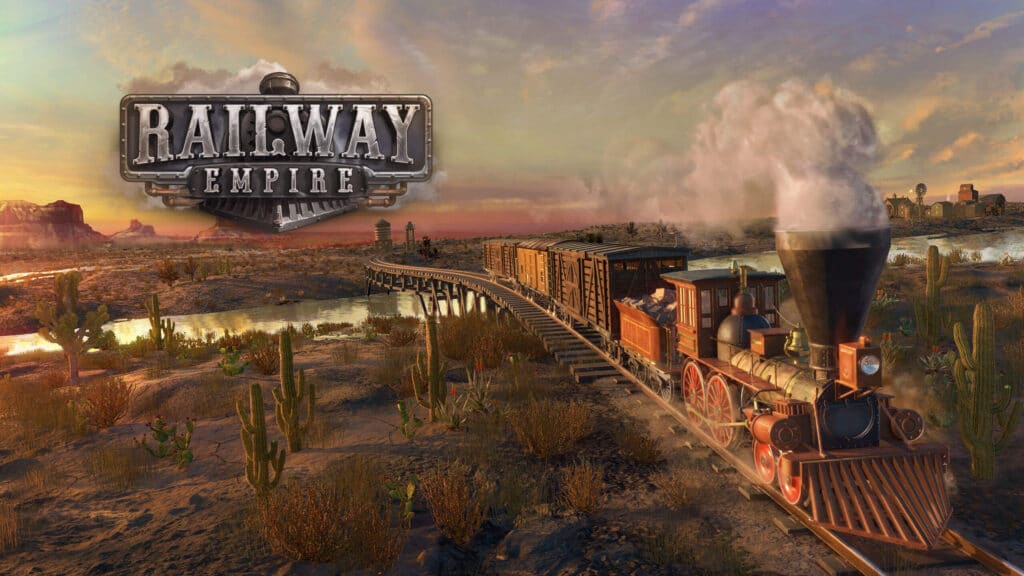 Railway Empire is one of the best simulator games available.
PC, Xbox One, and PlayStation 4 are all supported.
You are the proud owner of an ambitious startup railway firm set during the American golden age of railways, between 1830 and 1930. Plan your railway lines and then operate a magnificent fleet of over 40 historically accurate trains on them. But keep in mind that, while a direct line may be more profitable in the long run, it may ruin your organisation in the short term! Aside from laying down your big iron highways across the land, the game allows for a great deal of customisation, including the ability to hire your own personnel, each with their own personality types, and even choose which carriages your engines will pull.
For those who prefer to establish their railway closer to home, the game offers a variety of DLC that allows you to expand your business to regions of Europe, South America, and Canada.
#15. Cities: Skylines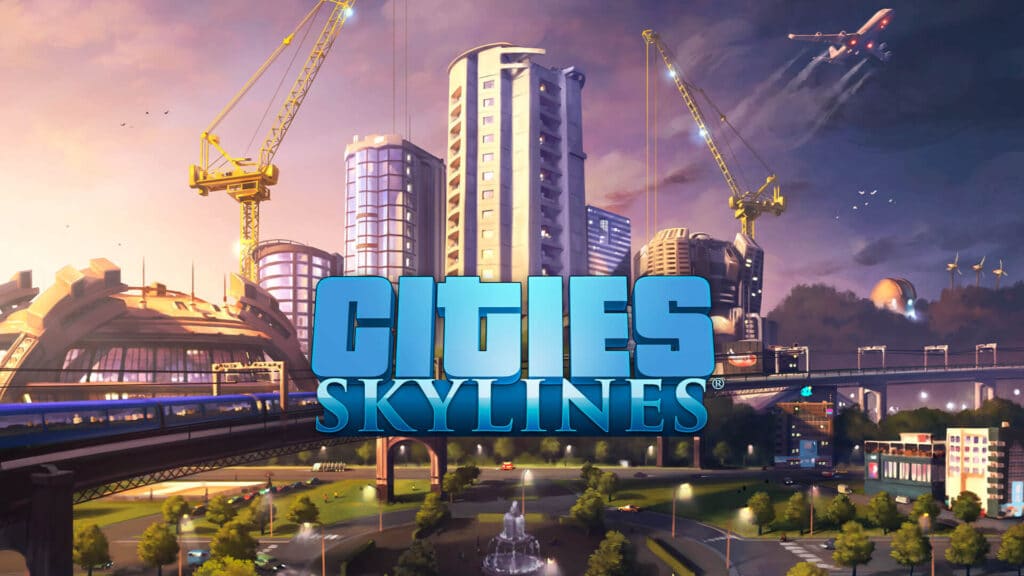 Cities: Skylines is one of the best simulator games available.
PC, Xbox One, and PlayStation 4 are all supported.
Cities: Skylines happily came along in 2015 to restore the city-sim genre to its former grandeur, following the much-lauded but problematic SimCity revival. Skylines feels like a modern city-sim in every sense of the word, with contemporary reworkings of Maxis' original premise, and witnessing your metropolis grow and develop in real-time has never looked so gorgeous.
Cities: Skyline's modern user interface converts the comfort of a gamepad into a perfectly practical and pleasant option for those less inclined to the mouse and keyboard, and it's one of the few simulator games that's also accessible on console.
#14. Thief Simulator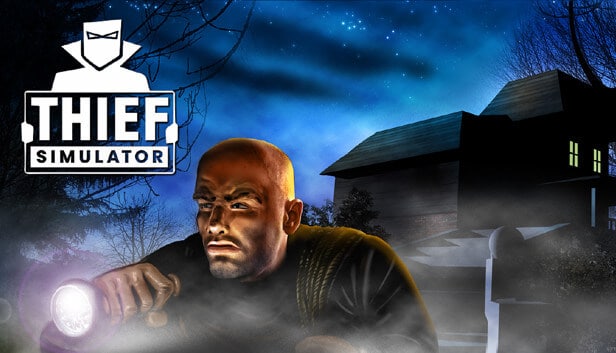 PC and Nintendo Switch versions are both available.
Are you a seasoned thug? Then Noble Muffins' Thief Simulator isn't the game for you. However, if you're just a regular normie fantasising about a life of crime, this open-world burglary simulator might be exactly what you're searching for.
Scout the neighbourhood for potential targets and observe their residents to figure out their daily habits. Then it's time to break in with your beat-up black van and a slew of stealing equipment and steal whatever that isn't nailed down. To become the best bad guy on the neighbourhood, pick locks, rejig security systems, and cut holes in windows. Just be careful not to be caught!
#13. Football Manager 2020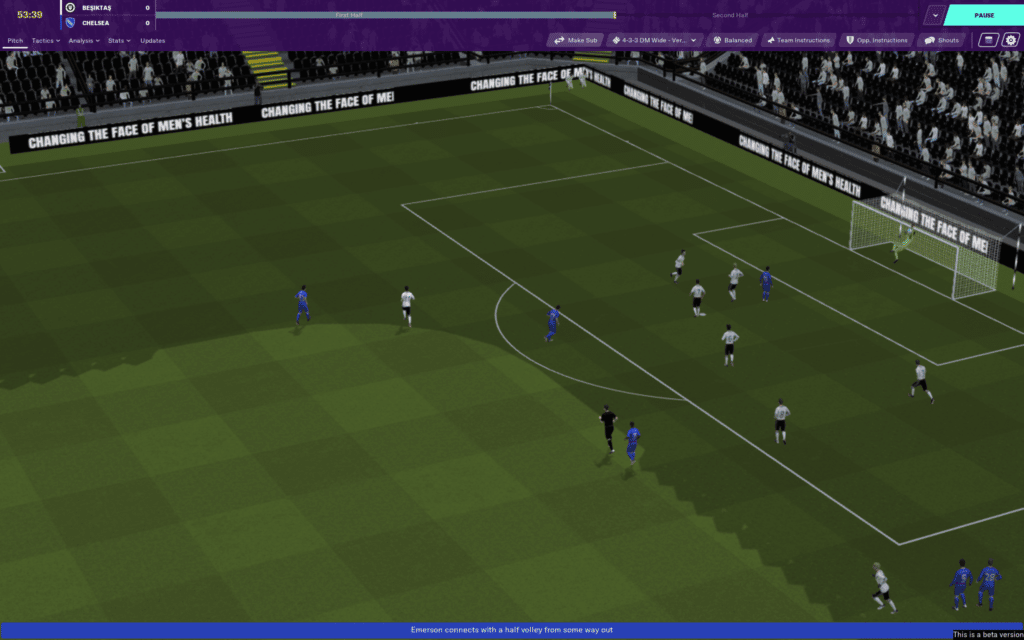 Football Manager 2020 is one of the best simulator games available.
PC, Nintendo Switch, Mac, iOS, and Android are all supported.
The iconic sports management game is back for another round. Football Manager 2020(opens in new tab) provides an in-depth football experience with over 200 teams and 116 leagues spread over 51 countries. Spend your money on big-name transfers or use the all-new Development Centre to develop future stars. Create fresh play methods for forthcoming matches while watching the game unfold, and shape your vision for the club's future by shaping its culture, ambitions, and long-term plan for success as a manager. This is truly a Beautiful Game, with so many options at your fingers.
#12. Silent Hunter 3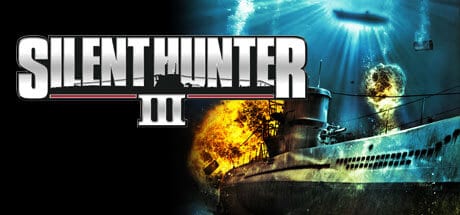 PC is supported.
It's still a little-known fact that one of the best submarine simulator games ever was created by a Ubisoft company, but don't worry, there are no watchtowers to be seen on the unrestricted waters of Silent Hunter 3. Instead, the third instalment in the WWII-themed series was acclaimed for its meticulous attention to detail and action-packed fights.
Even if you're not interested in learning the ins and outs of historical watercraft (understandably), Silent Hunter 3's lengthy campaign is worth playing for its captivating atmosphere and open-ended pace. The wreckage has a grim beauty to it, with elaborate detail designed to lure you in and hold you there, even when the warfare becomes almost overwhelming.
#11. PC Building Simulator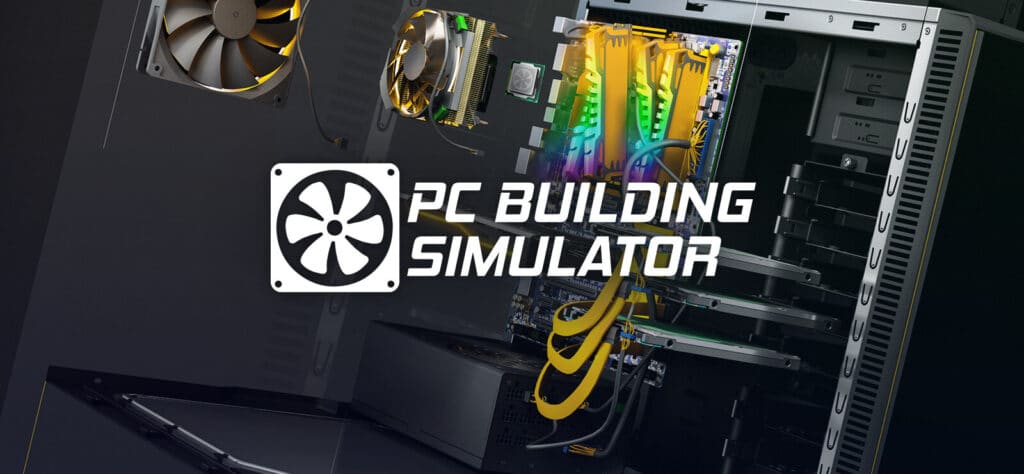 PC Building Simulator is one of the best simulator games available.
PC, Xbox One, PlayStation 4, and Nintendo Switch are all supported.
PC Building Simulator, developed by Romanian independent developer Claudiu Kiss, takes its title very seriously. The game uses a huge list of real-life components from hardware manufacturers such as Intel, AMD, and Nvidia to create the most realistic experience possible without needing to use a can of compressed air. Choose between professional mode, where you'll upgrade, repair, and virus-zap according to the needs of your clients, or free build mode, where you'll build the gaming PC of your electric dreams.
# 10. X-Plane 11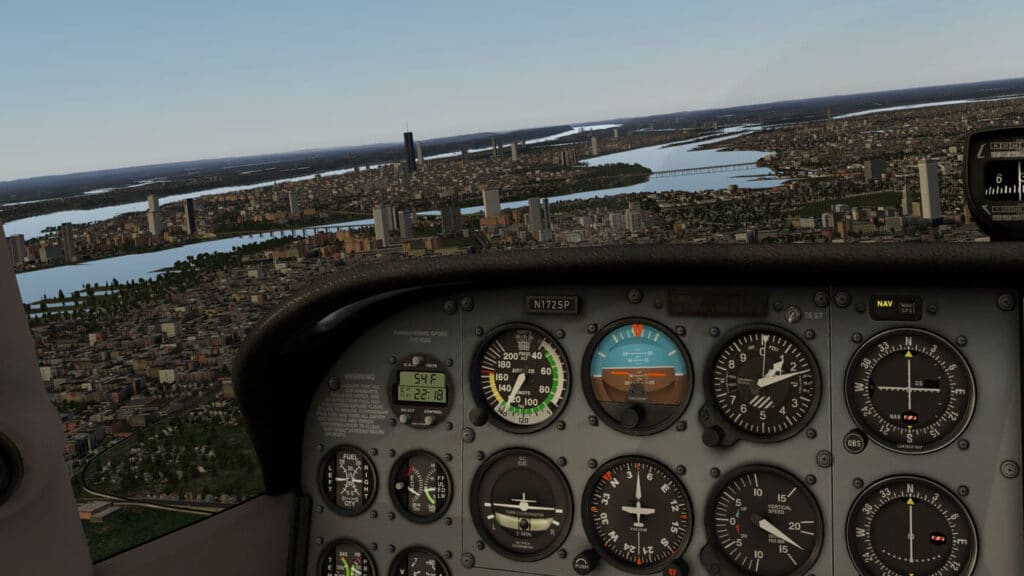 PC is supported.
You can't get much better than X-Plane 11 for all you aspiring pilots out there. This flight simulator, developed by Laminar Research and released in 2017 (contrary to the misleading title), allows you to fly a variety of real-world aircraft, from helicopters to gliders to large jumbo planes. What sets it apart from the competition is the inclusion of the Plane Maker modifying tool, which makes it simple to create new and intriguing planes to fly. Complex weather modelling is also included, which simulates real-world weather in-game for a realistic flying experience. If you want to be a part of the jet set, this game should be your next stop.
#9. Euro Truck Simulator 2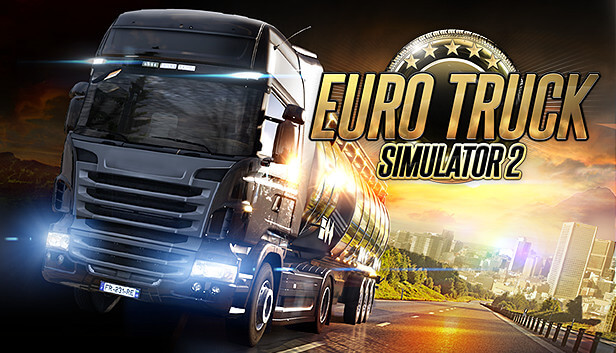 Euro Truck Simulator 2 is one of the best simulator games available.
PC is supported.
Who knew a truck-driving game could be so addicting? SCS Software apparently did, as their successor to the trucking sim is currently one of the highest-rated games on Steam, outranking Dishonored, Civilization V, and Half-Life 2. The truth is that Euro Truck Simulator 2 is a devastating mix of being both immensely relaxing and fiercely captivating, with pleasant journeys along your designated trade routes punctuated by deep strategy junctures where you consider factors like fuel, finance, and upgrading your ride with new upgrades. The biggest triumph of Euro Truck Simulator 2 is that it isn't just a game for transport specialists; it appeals to anyone with even a passing interest in the basic pleasures of the open road.
#8. Two Point Hospital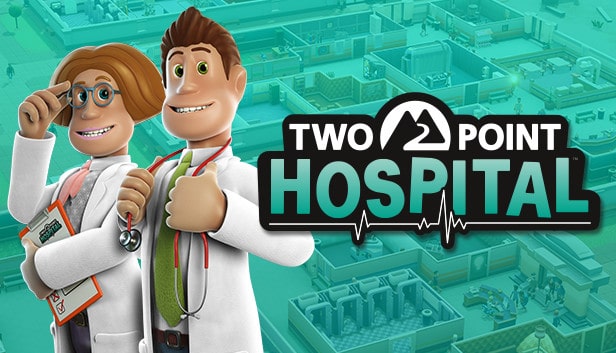 Two Point Hospital is one of the best simulator games available.
PC, Xbox One, PlayStation 4, and Nintendo Switch are all supported.
It's your responsibility in this lighthearted hospital management sim to make sure that Two Point County's new infirmary is up to par and ready to handle any new ailment the locals bring in with them—whether it's Floppy Discs, Cubism, or the terrible Night Fever!
The goal of this management sim, like most others, is to match the budget with demand while gradually expanding your healthcare business. Two Point is a spiritual sequel to 1997's Theme Hospital, with gameplay, aesthetics, and humour that have been updated for a modern audience. Despite the game's lighthearted tone, Two Point Studios' masterpiece gradually picks up the pace, challenging you to make quick judgments in order to achieve maximum efficiency. Two Point Hospital is very contagious if you're seeking for a difficult, warm-hearted business simulation to play.
#7. Rising Storm 2: Vietnam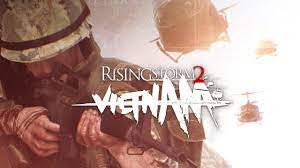 Rising Storm 2: Vietnam is one of the best simulator games available.
PC is supported.
Rising Storm 2 is just as brutal as its predecessor, transporting the action from World War II to the Vietnam War. The game incentivizes strategies over blind firepower, acting as an unofficial blend between popular first-person shooters like Call of Duty and more rigorous mil-sims like ARMA. Tripwire Interactive's goal is to make you feel like a real soldier, not a superhuman who can withstand everything except planned nuclear detonations. As a result, rather than storming at the enemy like a berserker, you'll be sheltering in foxholes, calling in napalm strikes, or flanking your adversaries with your squadmates. As a result, you'll be immersed in a visceral and thrilling war simulation that puts you right in the middle of the action.
#6. Not for Broadcast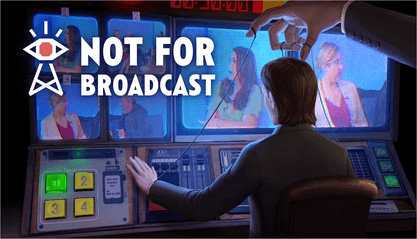 PC supported.
Even in a dystopian parallel 1980s where transmissions are aggressively regulated, the world of television is a fast-paced, high-stress environment. Despite the fact that you're simply the cleaner, you've ended up behind the mixing desk of the nation's most watched news programme, National Nightly News. It is your responsibility to select camera feeds, censor out harsh language, and choose the headlines that will be broadcast to the world while being underqualified and at risk of falling foul of the shady powers behind the scenes. Papers, a bureaucrat simulator, is also available. Please, you have the option of playing the dutiful pawn or causing mischief on purpose. Whatever you choose, you just have a few seconds to make a decision because the news is broadcast live. The game's retro aesthetic, combined with its unorthodox use of live-action TV footage, produces a compelling tone that complements the challenging gameplay and the ethics of your new vocation as a propagandist.
#5. ARMA 3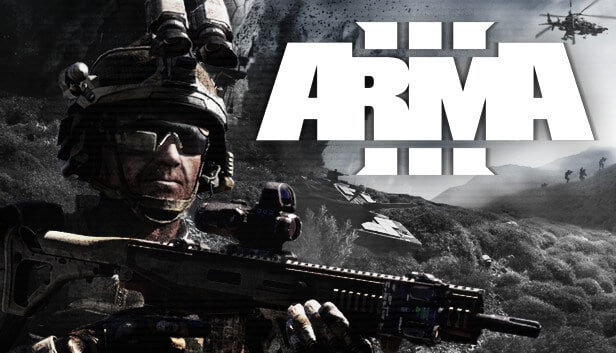 ARMA 3 is one of the best simulator games available.
PC is supported.
The ARMA brand is most known for its enormously famous zombie mod based on ARMA 2, DayZ, but ARMA 3 deserves some credit for what it brought to the military-simulation table. ARMA 3 serves as an open-ended arena for organic, dynamic war stories that may be played out with friends and opponents, and Bohemia Interactive executes the basic components of sandbox strategy with aplomb.
The simulation's depth is extensive, but only to a point, in order to maintain the immediacy of each interaction. ARMA 3 can be difficult and even terrifying at times, but that is a credit to its immersive strength as an unvarnished representation of modern warfare.
#4. Cooking Simulator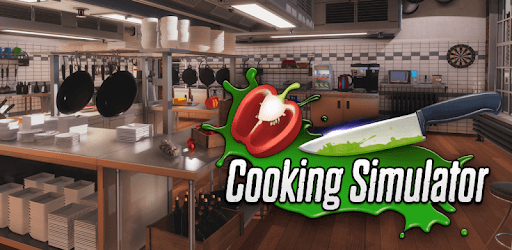 Cooking Simulator is one of the best simulator games available.
PC is supported.
Have you ever wished to work as a professional chef? Now is your chance to shine. Big Cheese Studio's Cooking Simulator places you in control of a vast, realistic kitchen and tasks you with dicing, simmering, blending, and seasoning your way to becoming the greatest chef of all time.
If Cooking Mama is your only experience with chef sims, you could be surprised by the depths of Cooking Simulator. You'll need to measure and cook your ingredients properly, but don't keep your hungry diners waiting too long! Big Cheese gives you the opportunity to ignite fires, smash crockery, and blow up the microwave, so if you're in the mood for mindless destruction, that's also feasible. This could be the game for you if you're ready to channel your inner Gordon Ramsey!
#3. Planet Coaster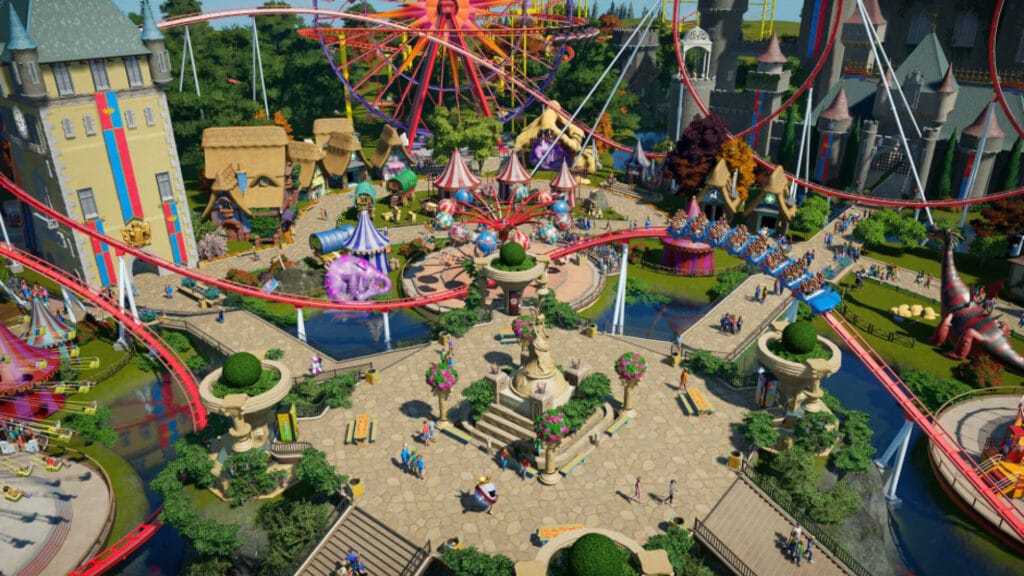 PC, Xbox One, and PlayStation 4 are all supported.
Do you want to run your own theme park? Perhaps you imagine yourself as a "roller coaster tycoon"? You can do just that in Planet Coaster. It's your job to fill your developing new park with the world's most exhilarating rides, thanks to Frontier Developments (the same team that brought you Roller Coaster Tycoon 3 in 2004). The game is rich with nostalgic joy, sharing a lot with its renowned forebear (including the opportunity to ride your roller coaster inventions). However, for those unfamiliar with the theme park genre, managing Planet Coaster's highs and lows is a unique and often difficult simulator experience.
#2. The Sims 4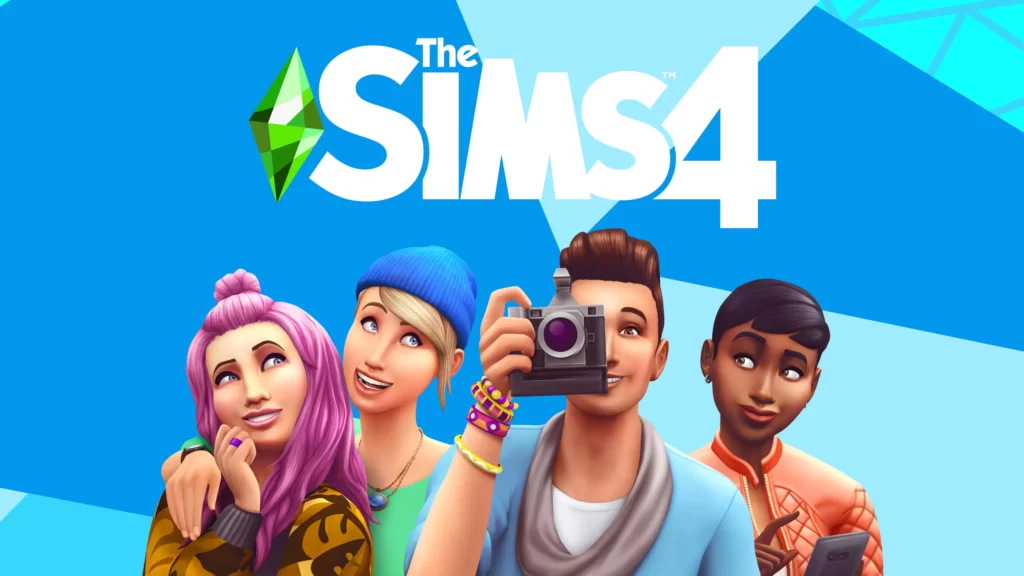 The Sims 4 is one of the best simulator games available.
PC, Xbox One, and PlayStation 4 are all supported.
Some Sims 4 players were frustrated by the game's lack of material when it was originally released in 2015, but six years later, an avalanche of add-ons means the EA titan is bigger and better than ever. Create a sim or take over the lives of any of the EA-created NPCs and start living their lives the way you choose, from their work to their romantic partners to their general conduct. Be nasty, be good, or be a weirdo; the game doesn't compel you down any specific route, instead allowing you to experience and play through the consequences of your choices. Your sim can check out life with magical abilities, have a pet, move across the country, have paranormal experiences, and so much more thanks to DLC. Alternatively, you could simply utilise the money cheat and spend many happy hours constructing a mega-mansion.
#1. Microsoft Flight Simulator
PC, Xbox One, and Xbox Series X/S are all supported.
Microsoft Flight Simulator 2020 was the first time the series was released on console, and it promised us all tickets to blue skies and new locations at a time when actual travel was discouraged, if not outright prohibited. No matter how much attention you think you paid on all those vacation flights, the game is a visual marvel, and the amount of realism devoted to the practicalities of controlling an aeroplane is amazing and terrifying. Fortunately, the game has its own flight school to help you learn the basics, as well as choices to customise the amount of support you receive from the game to help you prevent a disastrous crash. From the cockpit, you'll have views of a 4K, lifelike Planet Earth, as well as the ability to cry "I can see my house from here" whenever you choose.