Have you ever opened your laptop, ready to start working on something, but then all of a sudden… Does nothing happen? It can be frustrating trying to figure out why your laptop is running slowly. Well, don't worry – I've got you covered. In this blog post, I'm going to share with you the top 7 reasons why your laptop may be running slow and how you can fix them. So grab a cup of coffee and let's
Why is My Laptop Running Slow?
Do you ever feel frustrated when your laptop is taking too long to open applications, load webpages, or is making a loud grinding noise? You're not alone! Slow laptops can be one of the most annoying aspects of modern technology – but thankfully, there are ways to fix them.
In this article, I am going to dive into why your laptop might be running slow and how you can take certain steps to speed it up. So if you've ever asked yourself "why is my laptop running slow?" and wanted answers, let's get started!
Reason 1: Too Many Programs Running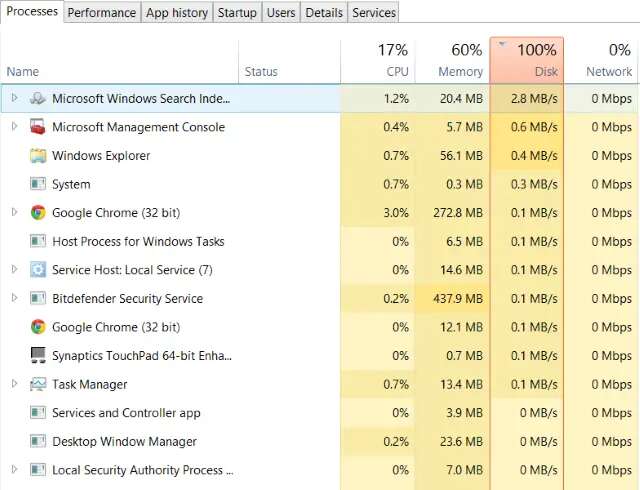 If your laptop is bogged down with programs running in the background, it can cause it to operate much slower than normal. The best way to combat this issue is by checking your list of open programs and closing any that are not necessary.
To check which programs are running on your computer, click on the Windows icon at the bottom left corner of your screen or press the Windows key and "R" simultaneously to open "Run". Type "taskmgr" in the Run dialog box and hit Enter or OK. This will bring up a list of processes currently running on your computer.
Check each program carefully and if you don't need one right now, select it and click End Task at the bottom-right corner. Doing this simple task will help clear extra memory leaving more space for other tasks that require more system resources.
Reason 2: Too Many Background Processes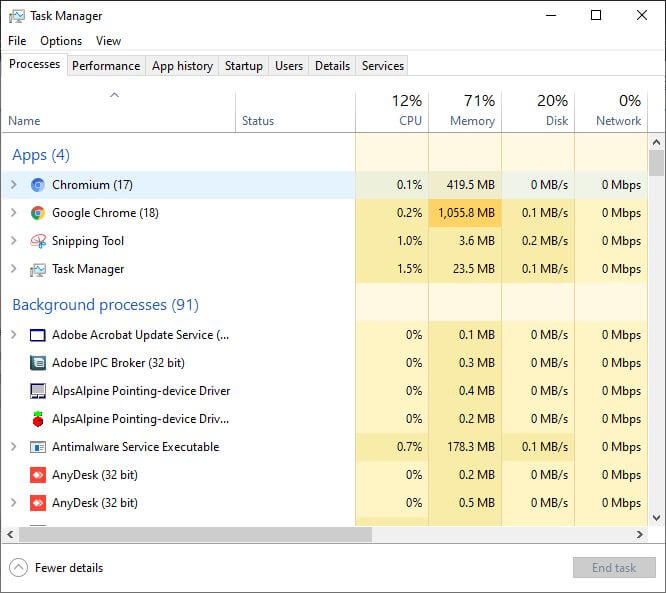 Having too many background processes running on your laptop can definitely slow it down. These processes can consume a lot of memory and processing power, leaving less available for the programs you are actively using.
To check for background processes, you can use the Task Manager on Windows or Activity Monitor on Mac. These tools will show you all the processes that are currently running on your computer, along with their resource usage.
You can then identify and close any unnecessary processes. Some common culprits include antivirus software, cloud storage syncing programs, and instant messaging clients.
You can also prevent unnecessary background processes from starting in the first place by uninstalling unnecessary programs, disabling startup programs, and disabling unnecessary services.
Another way is to use software specifically designed to help you identify and close unnecessary processes, such as CCleaner or Glary Utilities.
Reason 3: Too Many Startup Programs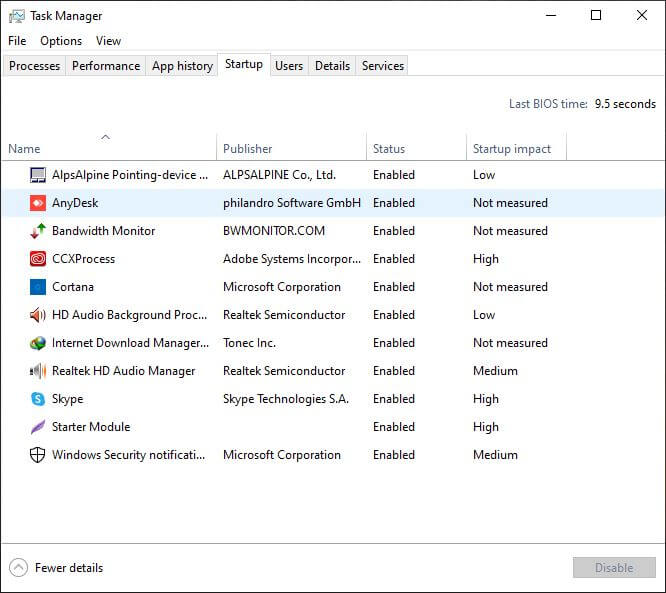 Too many apps waiting to launch as soon as you switch on your laptop is a certain way to slow it down. These programs have a high resource footprint, reducing the amount of time and energy that can be devoted to other activities.
The Windows Task Manager may be used to view the currently running processes and determine which applications have been configured to launch automatically. Launch Task Manager by pressing Ctrl+Shift+Esc or by selecting it from the context menu that appears when you right-click the taskbar. The Startup tab displays the currently configured automatic startup items. Select the ones you don't want to keep active at all times, and then hit the deactivate button.
Reason 4: Too Many Temporary Files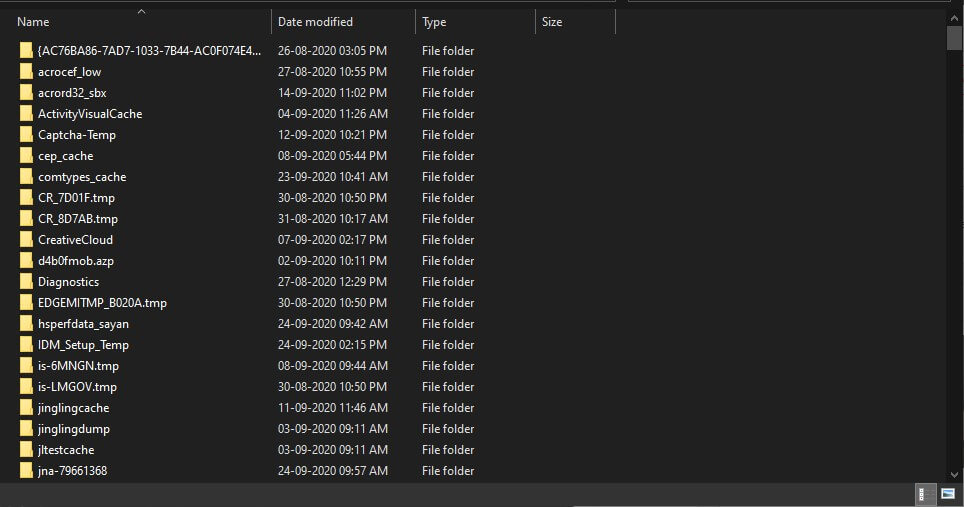 Too many temporary files might slow down your computer since they take up so much space on the hard disk. Operating systems and applications alike generate temporary files (commonly known as trash files) for usage during program execution and subsequent cleanup. However, these records might build up over time if they are not regularly removed.
Disk Cleanup applications, like CCleaner or Glary Utilities, can be used on a Windows computer to delete temporary files and other junk.
Reason 5: Not Enough RAM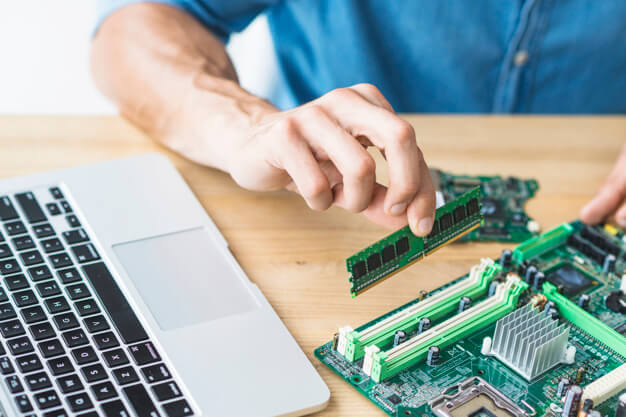 The second most common reason your laptop could be running slow is because you may not have enough Random Access Memory (RAM). When too many programs or processes are running on your laptop at once, it makes everything slower and harder to complete tasks.
RAM is hardware inside your computer that stores data temporarily while you're using it, so having more RAM will give you more capacity to run multiple programs at once without your computer slowing down. You can easily upgrade the RAM on your laptop by purchasing compatible cabinets and installing them according to the manufacturer's instructions.
If you find that updating the RAM doesn't improve your speed, then you may need to look into other possible causes such as:
Sufficient hard drive space
Lack of maintenance
Viruses
Be sure to review all options for optimization before investing in any new hardware.
Reason 6: Not Enough Hard Drive Space

If your hard drive is becoming overcrowded, your laptop will slow down considerably. You should free up some space when you notice that only 15% or less of your hard drive is available for use. The best way to do this is to delete all data that you do not need, such as large files and images.
Additionally, it will help to optimize your hard drive to store data efficiently and improve the speed of your laptop. To do this, open your computer's "Disk Cleanup" utility and click the "Clean up system files" button. You may be asked to choose particular areas in which you want to clean up, so select all the locations that may contain unnecessary files. Once finished, restart your computer and see if there is an improvement in its running speed.
Reason 7: Outdated Software
Outdated software can also reduce your computer's performance. If you don't keep up with the latest updates and patches, you may find your laptop running slower than normal. It's important to take the time to check that all of the applications on your machine are up-to-date.
In some cases, enabling automatic software updates can help if manual updates are being overlooked.
Not all software will be updated automatically though, so it's a good idea to download the latest versions of popular programs such as Adobe Flash Player or Microsoft Office. This will help ensure they run as efficiently as possible on your laptop, giving you a smoother and faster experience overall. Remember to make sure your security software is also up-to-date too, ensuring that you have the latest protection from malicious threats online.
Reason 8: Outdated Drivers
The fifth reason why your laptop may be running slow is due to outdated drivers. Drivers are pieces of software that allow Windows to communicate with other hardware devices such as printers, graphics cards, sound cards, and network adapters. Over time these drivers can
become outdated and cause performance issues on your computer, as they might not be able to handle the latest commands from Windows or applications you're trying to run on the computer.
To fix this issue you can use a driver update utility, such as Driver Booster from IObit, which can help scan for outdated drivers and automatically update them for you. Make sure to check for driver updates on a regular basis in order to make sure your system is up-to-date and running at its best.
Reason 9: Corrupted Files

Sometimes, when you accidentally reopen or close programs during a system update, the files can become corrupted. Corrupted files will cause your laptop to operate slowly and take a long time to complete the simple tasks you are giving it.
To fix this issue, open up the start menu and type in "File Explorer" in the search bar. Then navigate to any folder or program that might have been affected by the update and select "Repair" from the contextual menu that appears. This should help resolve any problems with corrupted files.
Conclusion
There is no single one-size-fits-all solution to why your laptop may be running slow. The best way to diagnose and fix the issue is by troubleshooting each of the possible causes one by one.
Some of the simplest solutions, such as increasing RAM, defragmenting your hard drive, disabling unnecessary programs, cleaning up disk space, and applying updates, can be done in only a few minutes. Other solutions, such as replacing a damaged HDD or SSD or doing a full system restore and reinstallation, may take longer depending on how tech-savvy you are.
Regardless of the reason why your laptop is running slow, it's important that you take action so that you don't risk losing important data. Follow this guide and review each of the seven possible causes to see if any one of them applies to you – and start speeding up your laptop today!
Check out Windows 10 Pro Full Version Download