The awareness of hyperbaric oxygen chambers is traveling fast across the globe. It is no longer a secret that HBOT technology can help prevent some health challenges we struggle with today. For instance, the procurement of hyperbaric chambers in some hospitals in developing countries like Nigeria is now a reality. As it stands, hyperbaric oxygen therapy is here to stay.
Are you an individual seeking to get a hyperbaric unit for yourself, and you're not sure where to begin? Or perhaps you are not sure if that is a worthy investment. I understand if this is your first time hearing about hyperbaric oxygen therapy. As a result, this post will be generous in dissecting all the various components of the subject. After reading, you should be able to decide if it is a worthy investment or not.
What is HBOT?
Hyperbaric oxygen therapy is a therapy method that subjects users to pure oxygen in a pressure-based environment. HBOT is also for treating depression sicknesses and other related disorders. But, where it has recorded more success is in the area of ensuring a healthier lifestyle. People who use hyperbaric oxygen chambers are less likely to experience certain health challenges because of the availability of pure oxygen in their bloodstream.
How it works
The pressure inside an HBOT chamber is twice or thrice the amount of normal pressure we are used to. With increased pressure, a higher amount of pure oxygen can be circulated through your body. It means your lungs can access more oxygen, unlike in an environment with the normal air pressure.
Circulation of blood around your body with more oxygen guarantees a healthier life by ensuring the release of stem cells and growth factors that are known for facilitating healing processes. More oxygen during blood circulation also ensures that harmful bacteria do not thrive in your body.
Why Hyperbaric Oxygen Chambers?
The human body tissue requires a healthy amount of oxygen to work. And when a single tissue is compromised, say due to injury, it will need more oxygen to stay alive. Hyperbaric chambers give you that by stepping up the volume of oxygen that can be transported in your bloodstream.
The more users expose themselves to such HBOT units, the more their damaged cells are regenerated. Health professionals recommend hyperbaric oxygen chambers for addressing many health issues. It is also important to note that it is a safe procedure that does not endanger the lives of users in any way. We will discuss the possible risks of this system in the next section.
Potential Risks of HBOT
We have every reason to believe that HBOT is safe for its users. Because until now, only a few complications have been reported so far. Well, that is not the same as saying the system is devoid of any risk. Some renowned and transparent HBOT chamber manufacturers, such as OxyHelp have explained the possible risks associated with such units. Some of those potential risks include;
Rupture in the eardrum and leaking fluid because of higher pressure.
Temporary nearsightedness
Dysfunctional lungs due to pressure changes
Oxygen toxicity can result in seizures.
Reduced blood pressure for those treating diabetes with insulin.
The risks mentioned here are not generic or the same for every HBOT brand. Read the next section to find out.
Which Brand is Safer?
All hyperbaric chambers are not the same. They may use the same principle, but they are not the same. Some products are better and safer than others. If you buy a hyperbaric chamber with the assumption that they are all the same, you are highly mistaken.
A brand like OxyHelp has distinguished itself from the others in the HBOT chambers business. Their chambers are designed with higher efficiency. The risks mentioned above are almost non-existent with OxyHelp hyperbaric chambers. You don't have to worry about any severe risks because their units have been tested and are considered safe.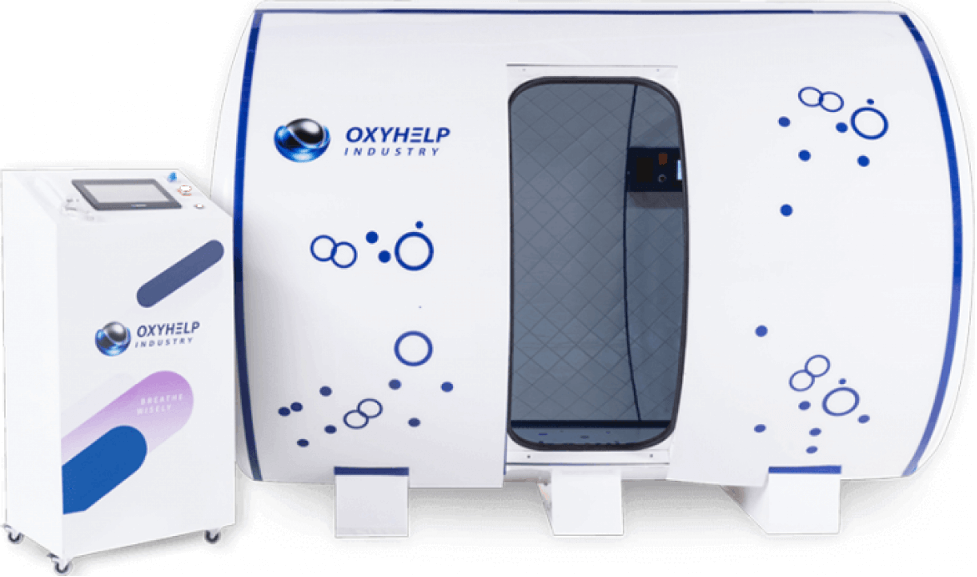 That said, users are always advised to speak with their healthcare professionals to know if such units will be good for them or not. That is especially so for people struggling with underlying health issues.
The bottom line is that you do not just patronize any brand because they manufacture and sell hyperbaric oxygen therapy chambers. Doing that might put you in a situation where you would have to contend with some of the risks mentioned above.
Where to Get Hyperbaric Oxygen Chambers?
Where can someone get hyperbaric oxygen chambers? Right here : https://oxyhelp.com/multiplace-hyperbaric-chamber/ That is the question many people have been asking online. They already know about the technology but don't know where to purchase it.
Hyperbaric oxygen therapy units are closer to you than you think. Google OxyHelp, and its website will be first on your Google search result page. You can click on their URL and go straight to the contact page. You can do that after you must have gone through the different products they have in their store. The prices and other features have been outlined so you know which one to invest in. OxyHelp sells affordable units because their chambers are meant for individuals, spas, fitness, sports centers, and others.
Other manufacturers are also there if you are not satisfied with OxyHelp (I doubt that will happen).
Conclusion
More investors are interested in the HBOT market because of its success rate in ensuring a healthier lifestyle. HBOT chambers help users prevent most health challenges by ensuring a constant supply of adequate oxygen to all parts of the body. The pressurized nature of the unit allows extra oxygen to be supplied to body tissues. This post has also explained that hyperbaric chambers are of different types. Try to scrutinize the brand you are buying. If you want something safe, visit the OxyHelp website for more details. You also need to be aware of other considerations before purchasing a hyperbaric oxygen therapy chamber.