Dorsalgia is a general term that means back or spine pain. It can affect any part of the back, from the neck to the lower back, and it can have various causes and treatments. In this article, we will explain what dorsalgia is, what causes it, how it is diagnosed and treated, what are the risks and side effects of different treatments, and how to prevent and manage dorsalgia.
What Is Dorsalgia?
Definition and types of dorsalgia
Dorsalgia comes from the words "dorsal", which means back, and "algia", which means pain. Dorsalgia generally refers to pain in the back or the spine that originates from the muscles, nerves or joints of the back. Dorsalgia does not include pain from conditions like scoliosis or lordosis, which are specifically classified spinal disorders.
Dorsalgia can be classified into different types based on the location of the pain. Some common types of dorsalgia are:
Thoracolumbar dorsalgia: pain in the upper and lower back regions
Thoracic dorsalgia: pain in the mid-back region
Cervical dorsalgia: pain in the neck region
Cervicothoracic dorsalgia: pain in the neck and upper back regions
Lumbosacral dorsalgia: pain in the lower back and sacrum regions
Lumbar dorsalgia: pain in the lower back region
Common causes of dorsalgia
Dorsalgia can have various causes, depending on the type and severity of the pain. Some common causes of dorsalgia are:
Bulging or herniated discs: when the soft inner material of a spinal disc protrudes through a tear in the outer layer, causing compression or irritation of a spinal nerve.
Injury: trauma to the back from accidents, falls or sports activities that can damage the muscles, ligaments, bones or discs of the spine.
Overuse: repetitive or excessive strain on the back from activities such as lifting heavy objects, bending or twisting.
Stress: psychological or emotional factors that can cause muscle tension or spasms in the back
Other conditions: such as arthritis, osteoporosis, spinal stenosis, sciatica, infection or tumor that can affect the spine or its surrounding structures.
Symptoms and diagnosis of dorsalgia
The symptoms of dorsalgia can vary depending on the cause and type of pain. Some common symptoms of dorsalgia are:
Ache, strain or discomfort in the back
Sharp, shooting or stabbing pain in the back
Numbness, tingling or weakness in the legs or arms
Difficulty moving or performing daily activities
Fever, weight loss or other signs of infection or systemic illness
The diagnosis of dorsalgia is based on a physical examination and medical history by a healthcare provider. The provider may ask questions about the onset, duration, location, intensity and frequency of the pain, as well as any factors that worsen or relieve it. The provider may also perform tests such as:
Palpation: feeling for any tenderness, swelling or deformity in the back
Range of motion: assessing how well the spine can move in different directions
Reflexes: checking for any abnormal responses in the nerves that control movement and sensation
Strength: testing for any weakness or imbalance in the muscles that support the spine
Sensation: evaluating for any loss or change in feeling in the skin that covers the spine
The provider may also order imaging tests such as X-rays, MRI or CT scans to visualize the structures of the spine and identify any abnormalities that may cause dorsalgia. In some cases, blood tests or other laboratory tests may be done to rule out any infection or systemic disease that may affect the spine.
Treatment Options for Dorsalgia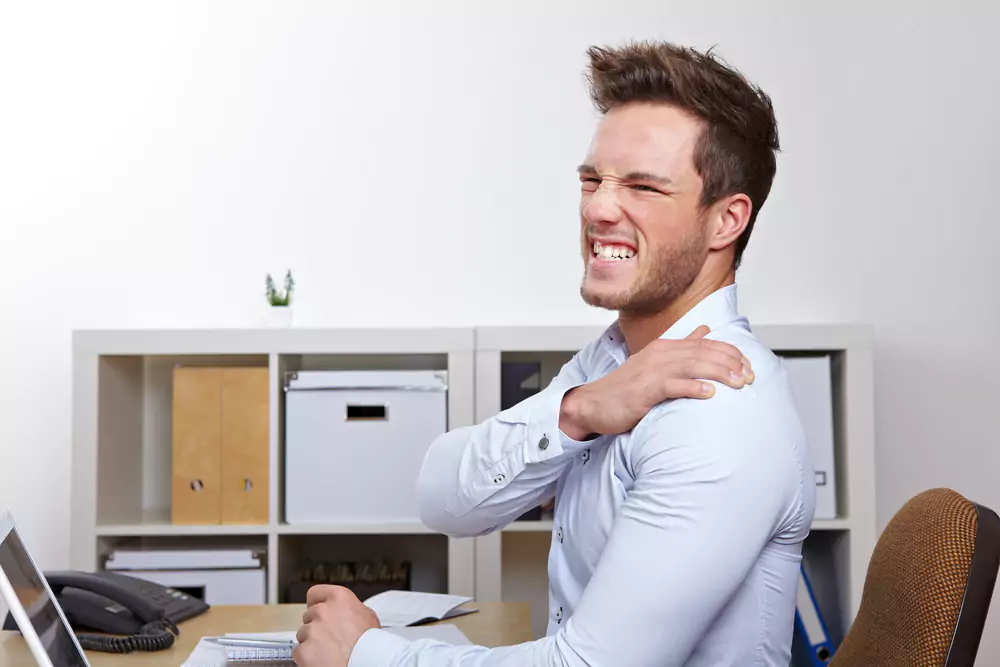 The treatment of dorsalgia depends on the cause, type and severity of the pain. The main goals of treatment are to relieve pain, restore function and prevent complications. Some common treatment options for dorsalgia are:
Physical therapy is a form of treatment that involves exercises, stretches, massage, heat, cold, ultrasound or electrical stimulation to improve the strength, flexibility and mobility of the spine and its surrounding muscles. Physical therapy can help reduce pain, inflammation, muscle spasms and stiffness, as well as prevent further injury or recurrence of dorsalgia.
Medications are drugs that are taken orally, injected or applied topically to relieve pain, inflammation or muscle spasms. Some common medications for dorsalgia are:
Nonsteroidal anti-inflammatory drugs (NSAIDs): such as ibuprofen, naproxen or aspirin that can reduce pain and inflammation
Acetaminophen: such as paracetamol or Tylenol that can reduce pain
Muscle relaxants: such as cyclobenzaprine, diazepam or baclofen that can relax tense or spastic muscles
Opioids: such as codeine, morphine or oxycodone that can reduce severe pain
Antidepressants: such as amitriptyline, duloxetine or venlafaxine that can help with chronic pain and depression
Anticonvulsants: such as gabapentin, pregabalin or carbamazepine that can help with nerve pain.
Dry needling is a technique that involves inserting thin needles into specific points in the muscles or fascia (connective tissue) that are tight, tender or trigger pain. Dry needling can help release muscle knots, improve blood flow and reduce pain and inflammation.
Transcutaneous electrical nerve stimulation (TENS)
TENS is a device that delivers low-voltage electrical currents through electrodes attached to the skin over the painful area. TENS can help block pain signals from reaching the brain, stimulate the release of natural painkillers (endorphins) and improve blood circulation.
Surgery is a last resort option for dorsalgia that does not respond to conservative treatments or causes severe symptoms such as nerve damage, spinal instability or spinal cord compression. Surgery can involve removing part or all of a damaged disc (discectomy), fusing two or more vertebrae together (spinal fusion), inserting an artificial disc (disc replacement) or decompressing a pinched nerve (laminectomy).
Risks and Side Effects of Dorsalgia Treatments
The risks and side effects of dorsalgia treatments depend on the type and extent of the treatment. Some possible risks and side effects are:
Physical therapy may cause temporary soreness, fatigue or discomfort in the treated area. It may also aggravate existing injuries or conditions if not done properly or under supervision.
Medications may cause side effects such as nausea, vomiting, drowsiness, dizziness, constipation, bleeding, ulcers, liver damage, kidney damage, addiction or overdose. They may also interact with other drugs or medical conditions.
Dry needling may cause bleeding, bruising, infection, nerve damage or puncture of internal organs. It may also trigger an allergic reaction to the needles.
TENS may cause skin irritation, burns, electric shocks or interference with pacemakers or other implanted devices. It may also be ineffective or harmful if used incorrectly.
Surgery may cause complications such as bleeding, infection, nerve damage, spinal fluid leak, hardware failure, nonunion (failure of fusion), adjacent segment degeneration (worsening of nearby discs), loss of motion or function, chronic pain or recurrence of symptoms.
Prevention and Management of Dorsalgia
Dorsalgia can be prevented and managed by adopting healthy lifestyle habits and avoiding risk factors that can cause or worsen back pain. Some preventive and management strategies are:
Good posture means keeping the spine in a neutral alignment with the head, shoulders and hips balanced. Good posture can help distribute the load evenly on the spine and prevent excessive stress on the muscles, ligaments and discs. Good posture can be maintained by:
Using ergonomic furniture and equipment at work and home
Adjusting the height of the chair, desk and computer screen
Avoiding slouching, hunching or leaning forward
Taking frequent breaks to change position and stretch
Sleeping on a firm mattress with a pillow that supports the neck
Regular exercise and stretching
Exercise and stretching can help strengthen the muscles that support the spine, improve flexibility and mobility of the joints and discs, increase blood flow and oxygen to the tissues and release endorphins. Exercise and stretching can be done by:
Following a balanced routine that includes aerobic (cardio), anaerobic (strength) and flexibility exercises
Choosing low-impact activities such as walking, swimming or cycling
Warming up before and cooling down after exercise
Stretching the back, neck and limbs regularly
Avoiding exercises that cause or worsen back pain
Proper lifting techniques
Lifting heavy or awkward objects can cause injury or strain to the back if done incorrectly. Proper lifting techniques can help prevent dorsalgia by:
Bending the knees and hips, not the back
Keeping the object close to the body, not away from it
Lifting with the legs, not the back
Avoiding twisting or jerking the spine
Asking for help or using a device if the object is too heavy or bulky
Quitting smoking
Smoking can impair blood circulation, reduce oxygen supply, increase inflammation, and weaken the bones and discs of the spine. Quitting smoking can help prevent or reduce dorsalgia by:
Improving the healing and regeneration of the spinal tissues
Reducing the risk of osteoporosis, infection, and tumor
Enhancing the effectiveness of other treatments
Maintaining a healthy weight
Being overweight or obese can put extra pressure on the spine and its supporting structures, leading to pain and degeneration. Maintaining a healthy weight can help prevent or reduce dorsalgia by:
Reducing the load and stress on the spine
Improving posture and alignment
Preventing or managing other conditions such as diabetes, hypertension or cardiovascular disease that can affect the spine
Conclusion
Dorsalgia is a general term that means back or spine pain. It can affect any part of the back, from the neck to the lower back, and it can have various causes and treatments. Dorsalgia can be diagnosed by a physical examination and medical history, as well as imaging and laboratory tests. Dorsalgia can be treated by physical therapy, medications, dry needling, TENS or surgery, depending on the cause, type and severity of the pain. Dorsalgia can be prevented and managed by maintaining good posture, regular exercise and stretching, proper lifting techniques, quitting smoking and maintaining a healthy weight.
Dorsalgia is a common condition that can affect anyone at any age. However, with proper diagnosis, treatment, prevention, and management, dorsalgia can be relieved and resolved. If you have dorsalgia or suspect you may have it, consult your healthcare provider for advice and guidance.