Offline Storage Table or OST file is a local synchronized replica of your mailbox items, such as emails, contacts, attachments, calendar items, etc., stored on your local machine. When you draft or send an email or make changes to Outlook, the information is stored in the OST file and synchronized with the mailbox server when the network is stable. This unique OST feature allows quick access to your email items even when the network is poor or unavailable. It also improves Outlook performance and enables users to work uninterruptedly.
But if, for any reason, the mailbox server has crashed, failed, or stopped working due to database corruption or after a malicious attack, there is are excellent chances of recovering and restoring the user mailbox from the local OST file.
In this article, we will share methods to recover user mailboxes from the OST file and restore them to the mailbox server, such as Live Exchange or Office 365.
Steps to Recover Mailbox from Outlook OST File
When the mailbox server is not working, or the database that holds the user mailbox is corrupt or damaged, Outlook users can't connect to their mailbox. Similarly, users cannot access their mail items if the user profile is deleted, disabled, or removed from the mailbox server. This happens due to the OST file associated with the user profile that enters the orphaned stage and becomes inaccessible.
However, if you are fortunate, there are chances that you may still have access to your mailbox. You should immediately export the mail items from Outlook to PST in such a case.
Otherwise, to recover a mailbox from the orphaned or inaccessible OST file, you need an OST to PST converter software.
Below are the steps you can follow to recover mailboxes from the OST file and restore them to the respective mailbox server.
Case 1: Outlook is Accessible
If you are able to access the Outlook account and all mail items, you may export the mail items from the OST file to PST format using Outlook Import/Export wizard. The steps are as follow,
Open Outlook and navigate to File> Open & Export> Import/Export.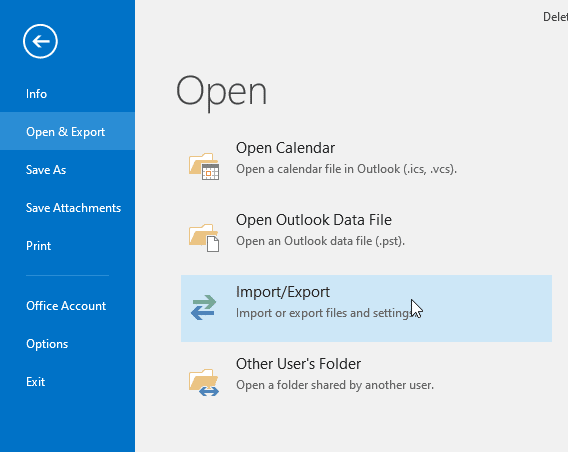 Choose Export to a file and click Next.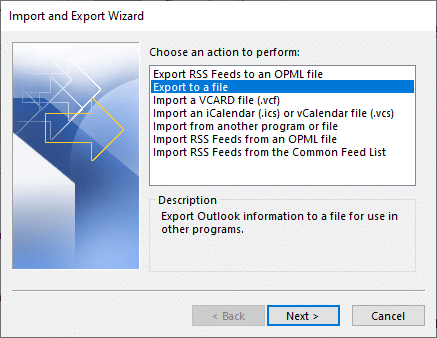 Choose Outlook data file (.pst) and click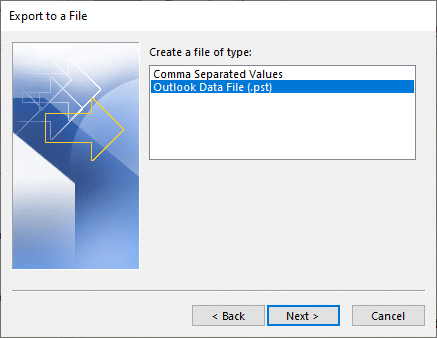 Choose your email account or folders for export, select Include Subfolder, and click Next.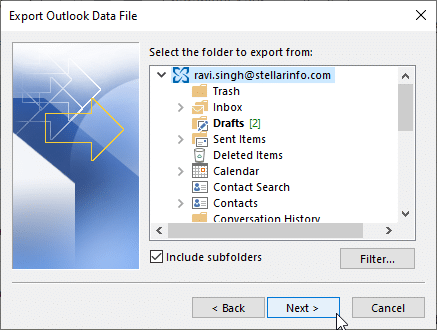 Click Browse to choose a location to save the exported mailbox items in PST and click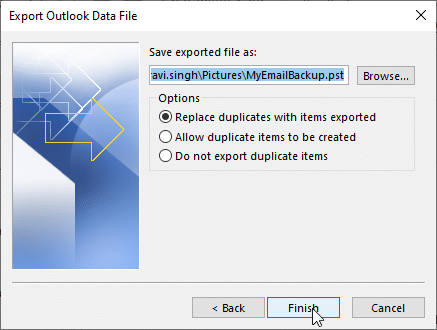 You may see a prompt to enter a password to protect the PST from unauthorized access or click OK without entering the password to start exporting the mailbox.
The mailbox will be saved in the PST file at your desired location.
After the export or conversion, you can import the PST in the new Outlook profile to restore the mailbox or Exchange Server using the New-MailboxImportRequest cmdlet in Exchange Management Shell (EMS) or Exchange Admin Center (EAC). In Office 365, you can import a PST via Upload Method.
Case 2: Outlook is Inaccessible
If Outlook is inaccessible and you are receiving errors while opening Outlook, you may use the OST converter software, such as Stellar Converter for OST, to extract mailbox items from the OST file and export them directly to the users' mailbox to PST or directly on the Live Exchange Server or Office 365 in a few clicks.
The steps are as follow,
Install and launch Stellar Converter for OST.
Click Default location and choose the OST file that belongs to the mailbox you want to recover.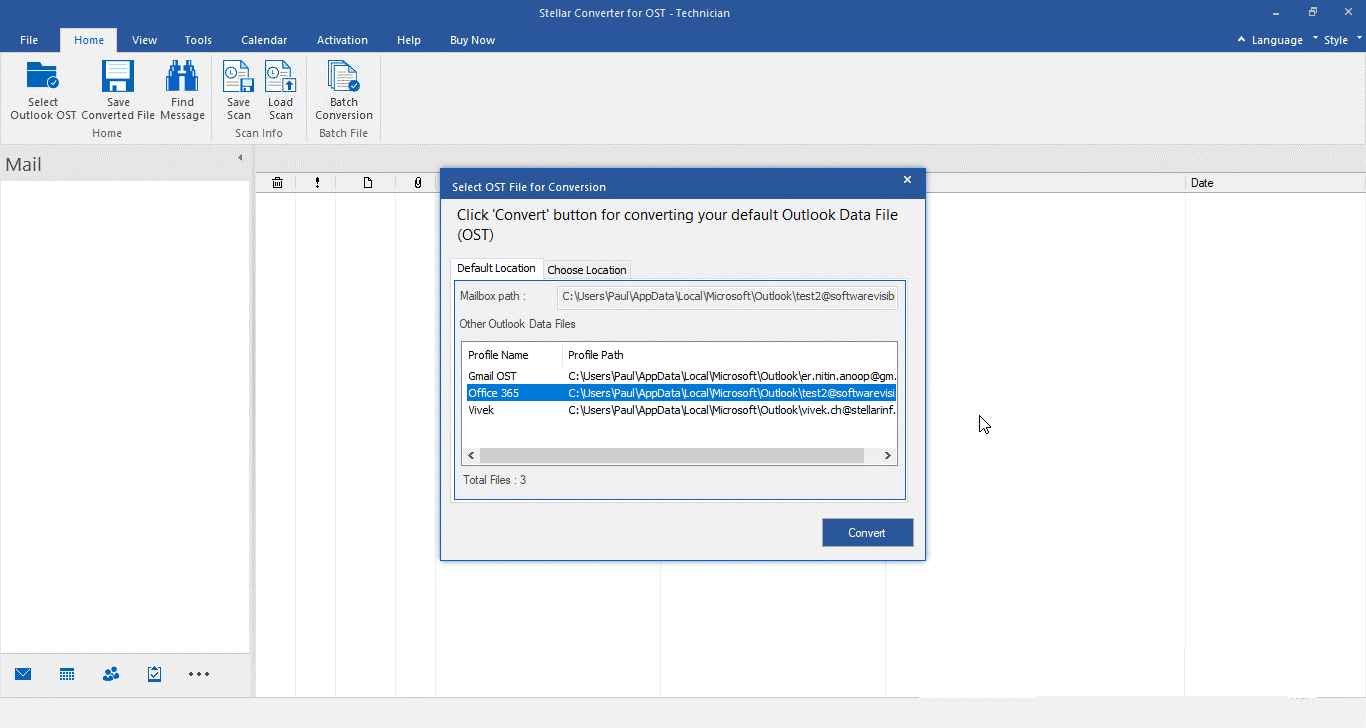 You may also click Choose Location to select the OST file manually and click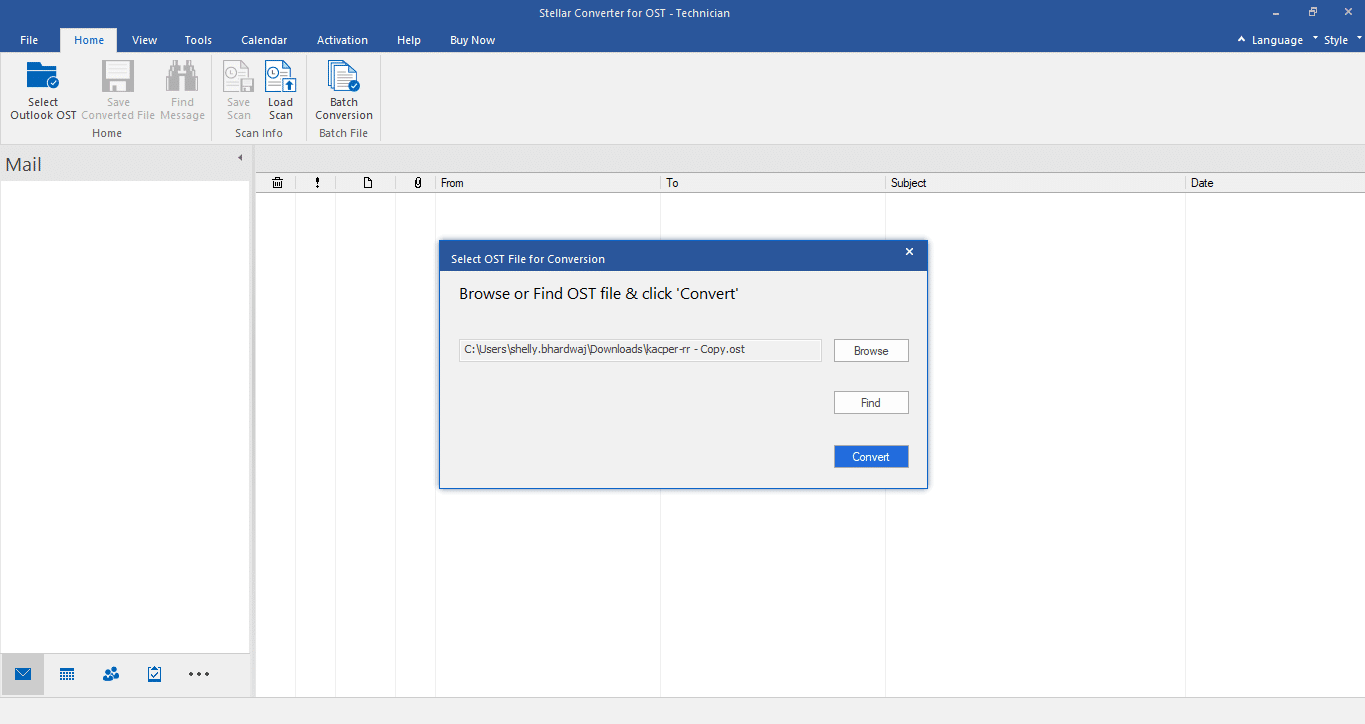 After the conversion, you may preview and select all items for saving to PST format or export to Live Exchange/Office 365 (Technician version) as per your need.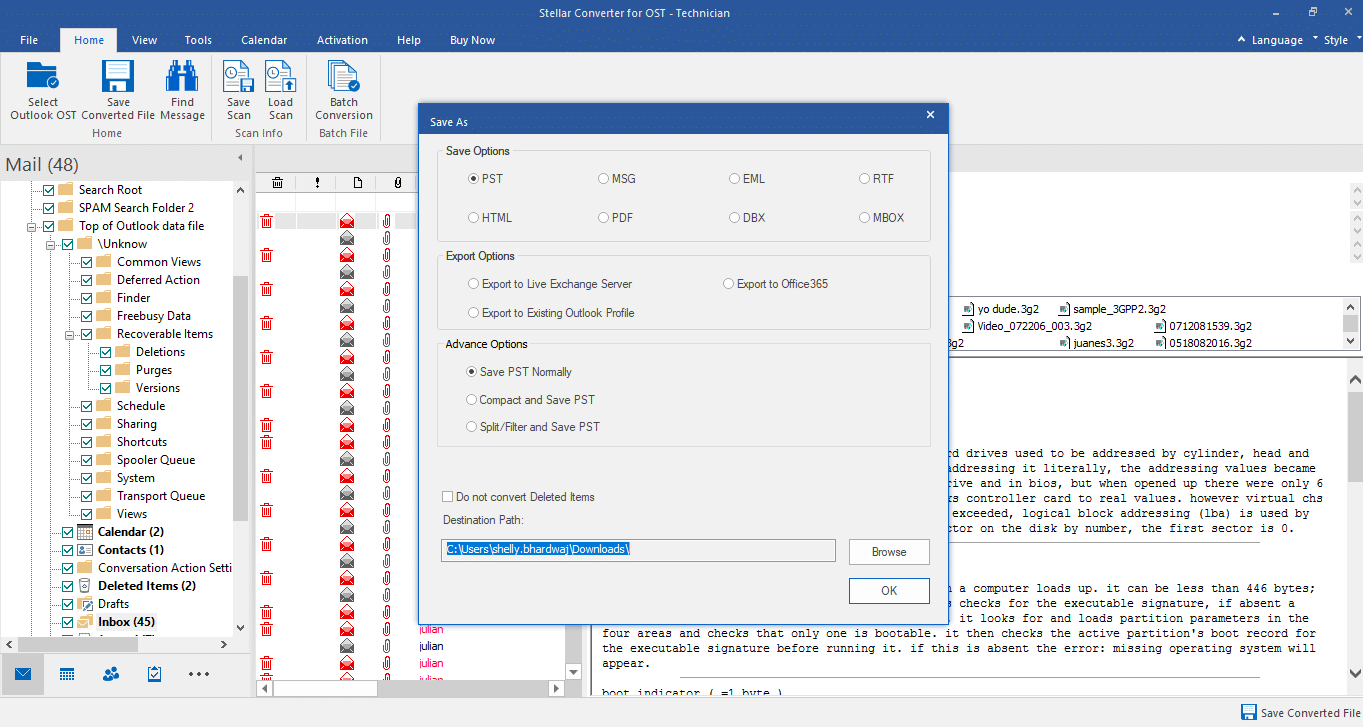 It's a much faster way to recover multiple mailboxes from OST files. In addition, it supports batch conversion that allows you to extract and recover mailbox from several OST files simultaneously to corresponding Outlook importable PST files.
To Warp Up
When it comes to recovering a deleted, disabled, or removed mailbox, users and administrators can rely on the OST file, a mailbox replica on the server. All your mail items, such as contacts, emails, calendar items, tasks, notes, etc., can be quickly recovered from OST files via Outlook, if accessible, or using an OST to PST converter software.
There is an open-source tool also known as XstReader to open and read emails from inaccessible OST files. You can also export the emails in Word file format (.docx). However, the tool can't help you export the mailbox to PST format.