If you have a Verizon router, you may have noticed that sometimes it displays a yellow light instead of a green one. This means that your router is not working properly and you may experience slow or no internet connection. In this article, we will explain what causes the Verizon router's yellow light and how to fix it in 2023.
Common Causes of the Verizon Router Yellow Light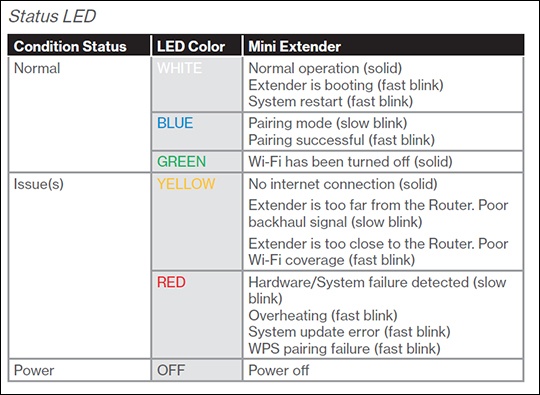 There are several possible reasons why your Verizon router may show a yellow light, such as:
Cable issues: The cables that connect your router to the modem, the wall outlet, or your devices may be loose, damaged, or faulty. This can disrupt the signal and cause the router to malfunction.
Firmware problems: The firmware is the software that runs your router and controls its functions. If the firmware is outdated, corrupted, or incompatible with your devices, it may cause the router to display a yellow light.
Network congestion: If there are too many devices connected to your router or if there is a lot of traffic on your network, it may overload the router and cause it to slow down or stop working.
Interference: Other wireless devices or appliances in your home or nearby may interfere with your router's signal and cause it to drop or weaken. This can also result in a yellow light on your router.
How to Troubleshoot and Fix the Verizon Router Yellow Light: Step-by-Step Guide
If you encounter the Verizon router yellow light, don't panic. There are some simple steps you can take to troubleshoot and fix the problem. Here is what you need to do:
Check the cables: Make sure that all the cables that connect your router to the modem, the wall outlet, or your devices are plugged in securely and not damaged. If you find any loose or faulty cables, replace them with new ones.
Update the firmware: Go to the Verizon website and download the latest firmware for your router model. Follow the instructions to install it on your router. This may fix any bugs or compatibility issues that cause the yellow light.
Restart the router: Sometimes, a simple reboot can solve many problems. Unplug your router from the power source and wait for 10 seconds. Then plug it back in and wait for it to boot up. Check if the yellow light is gone.
Reset the router: If none of the above steps work, you may need to reset your router to its factory settings. This will erase all your custom settings and preferences, so make sure you back them up before proceeding. To reset your router, locate the reset button on the back of the device and press it with a paperclip or a pin for 10 seconds. Release the button and wait for the router to restart. You will need to reconfigure your router settings after resetting it.
Tips and Tricks to Prevent the Verizon Router Yellow Light from Happening Again
Once you have fixed the Verizon router yellow light issue, you may want to take some preventive measures to avoid it from happening again in the future. Here are some tips and tricks you can follow:
Keep your firmware updated: Check for firmware updates regularly and install them as soon as they are available. This will ensure that your router runs smoothly and securely.
Reduce network congestion: Limit the number of devices that connect to your router at the same time and avoid downloading or streaming large files during peak hours. This will reduce the load on your router and improve its performance.
Avoid interference: Place your router away from other wireless devices or appliances that may interfere with its signal, such as microwaves, cordless phones, or baby monitors. You can also change the channel or frequency of your router to avoid overlapping with other networks.
Conclusion: Enjoy a Fast and Reliable Internet Connection with Your Verizon Router
The Verizon router yellow light is a common problem that many users face, but it is not hard to fix. By following the steps above, you can troubleshoot and fix the issue in no time and enjoy a fast and reliable internet connection with your Verizon router.
I hope this article was helpful for you. If you have any questions or feedback, please let me know in the comments below. Thank you for reading! 😊