The Nighthawk Wi-Fi router together with the Orbi wireless mesh devices offers 2 major pillars for the Netgear Wireless networking. But, before using one of these routers to establish your Wi-Fi network, you need to understand which one is the best suited for you.
Believe it or not, Netgear's product lines are made with slightly different technologies. In this context, Orbi provides a wireless mesh system, so you have more than one wireless device. These devices form an umbrella mesh network with a single service set identifier.
However, if we consider the Nighthawk routers fall under the conventional setup of networks. Therefore, you need to see the comparison between Orbi vs Nighthawk to pick the best choice. Check out the factors of both routers and determine the differences between them.
| | | |
| --- | --- | --- |
| | Orbi | Nighthawk |
| Speed | 3 GBps | 1.75 GBps |
| Coverage | 5,000 sq. ft. | 1,500 sq. ft. |
| Features | Basic features | Advanced features |
| Number of Devices | 25+ | 25 |
| Ethernet Ports | 7 | 4 |
| Cost | Expensive | Affordable |
| Setup Difficulty | Easy | Easy, but tedious |
| Reliability | High | Moderate |
| Design | Compact, aesthetic | Wings and antennae |
Orbi vs Nighthawk: Differences
Understanding the differences will help you to choose your personal and workplace usage. Let's have a look at the factors you need to consider while making Orbi vs Nighthawk comparison.
1. Design and Built
The overall range of the Nighthawk series routers come with a sleek black finish. If you use the Nighthawk series routers, you will see that the ventilation of those routers is cleverly integrated into their top surface. Thus, it provides an interesting texture to the device.
Moreover, the Nighthawk router features a single blue LED on the front that shows whether it switches off or on. The Nighthawk router comes with a sleek matte black design that certainly seems modern.
On the other hand, the Orbi looks cool and features soft curves to support it with a minimalist design. It is white and minimalist and seems more like a vase than a router. Whilst the Orbi seems better in terms of spacious features.
Overall, you may find that Orbi is the winner in the Orbi vs Nighthawk comparison in terms of design and build.
2. Connected Device Capability
Connected device capability differs depending on which system model you are using for your Wi-Fi network. But, the numbers are quite similar across the board.
In this context, the Nighthawk routers can support up to 50 various devices. Hence it would be a tall order, even if you have a large family.
Again, the Orbi routers can only manage around 25 devices, which seems a lot but is 50% of Nighthawk's capacity.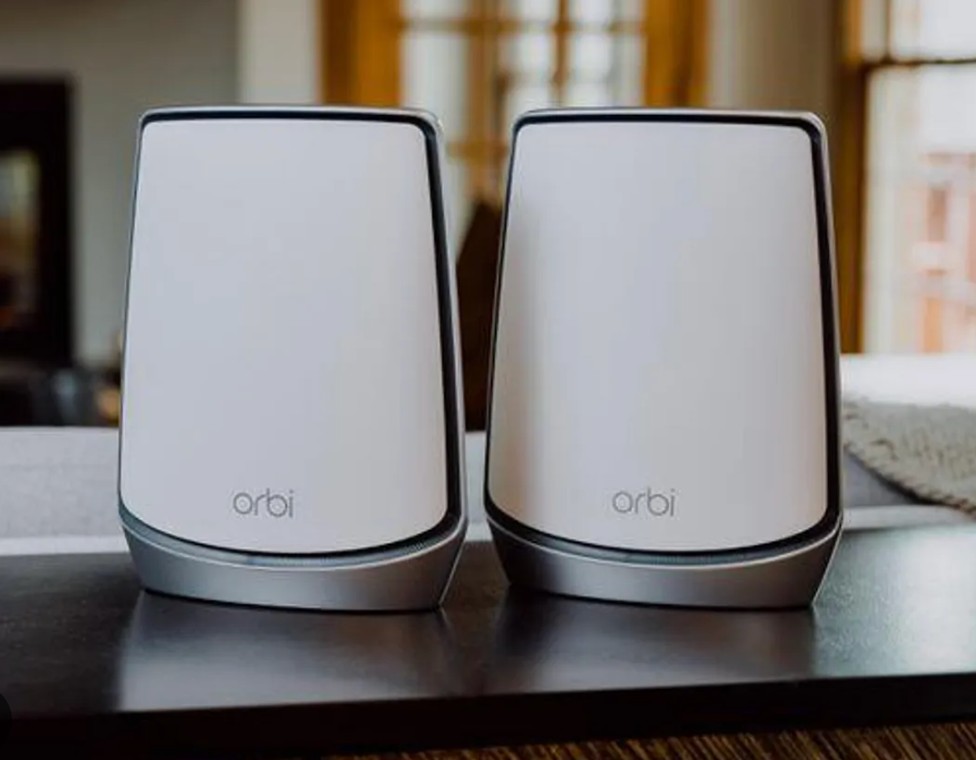 In Particular, you have to select an upscale Nighthawk, such as the X4S, for your system. It will help you to simultaneously support a large number of wireless devices with quality service and high speeds.
On the other hand, the Orbi mesh system's each node features 4 ethernet ports. If you look at Nighthawk, it has a single node that can only support 2 ethernet cables.
However, Nighthawk is the winner in the Orbi vs Nighthawk comparison.
3. WiFi Speed
This factor is not so relative to your living condition, unlike area coverage while comparing Orbi vs Nighthawk. You always want the fastest WiFi speed possible, and it partially depends on what network service provider you have chosen.
If you simply require it for Youtube and browsing Facebook, you may not see much difference between the routers. This is because most social media sites do not need a very fast network.
However, if you are planning on streaming video from Amazon or Netflix, you need superfast network speed. Also, if you are addicted to online gaming, high-speed internet is necessary.
In this respect, the Orbi router can get up to 3 Gbps speed to you. However, you only get 1.8 Gbps speed by using the Nighthawk router.
4. Area Coverage
If you use the Orbi mesh system, it will provide entire house coverage without any compromise in quality. A mesh system is fundamentally like having more than one router.
For instance, you may have 2 upstairs and 1 downstairs, and based on the place, you require the best Wi-Fi signal. Although every box features a fair amount of coverage, a mesh system is the best deal for you. But, if the house is quite large with thick floors or walls, then you might face a few technical glitches.
So, if you want a mesh system, then you have to buy the Orbi, as it comes with multiple modems or routers to permit complete coverage.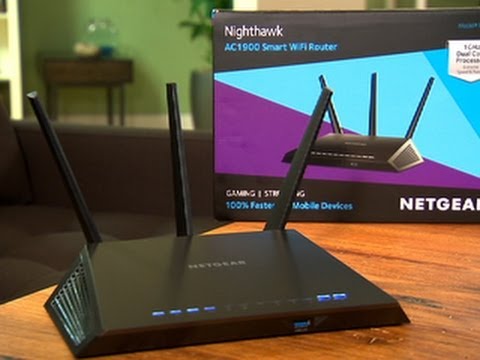 On the other hand, if you want to place your router in a small room, then you can get the Nighthawk routers. Additionally, it will save you money, and you will still get an area coverage of up to 2500 Sq ft. It should be sufficient to blanket most houses. However, you should remember that the farther you place it from other routers, the more compressed the signal will be.
Thus, both routers get similar advantages in this factor, so it is a tie.
5. Other factors
The actual benefit of a single high-end Nighthawk router over Orbi is a large range of device support. Thus, it requires a lot of bandwidth constantly.
Particularly, if you use the excluded Nighthawk routers, like X6S, X6, and X10, you can support many wireless devices. Thus, it will provide you with a simultaneous connection with a high-speed network and better quality of service.
Final Verdict
Now you know which router has more advantages in the comparison of Orbi vs Nighthawk. Moreover, all devices in the mesh system work seamlessly and give you high-end network connectivity for all your devices. So, pick your choice, as our favorite is the Orbi. You can go by our selection or consider otherwise based on your requirements.