Are you feeling tired or dizzy more often than not and have been told that your hemoglobin levels are low? It's crucial to know that hemoglobin, a protein in our red blood cells, is responsible for delivering oxygen throughout the body.
In this blog post, we'll uncover natural ways you can increase these levels, from tweaking what goes on your plate to adopting certain lifestyle habits. Dive in with us as we explore healthy tips to enhance your vitality by increasing hemoglobin naturally!
Key Takeaways
Hemoglobin is a protein that carries oxygen throughout the body, and low levels can cause tiredness and dizziness.
Iron deficiency anemia is a common cause of low hemoglobin, which can be improved by eating foods rich in iron like meat and leafy greens.
Vitamin C helps with iron absorption, so including foods like citrus fruits and bell peppers in your diet can increase hemoglobin levels naturally.
Medical interventions for low hemoglobin include iron supplements or blood transfusions in severe cases.
Understanding Hemoglobin and Its Importance
Hemoglobin is a vital component of our blood, responsible for carrying oxygen throughout the body.
Definition of Hemoglobin
Hemoglobin is a key part of our red blood cells. It is made of a protein called heme. This special stuff helps our body in big ways. It grabs oxygen when we breathe in and takes it to all parts of our body.
When we breathe out, hemoglobin moves carbon dioxide, which is waste, from our body to the outside air.
Functions of Hemoglobin in the Body
Hemoglobin is vital in the body. It moves oxygen from our lungs to every cell we have. This helps to keep all parts of us alive and working well. Hemoglobin also picks up carbon dioxide, a waste gas from cells.
It takes this gas back to the lungs where it leaves our bodies when we breathe out.
This part of blood does another big job as well. It makes sure new blood can be made. About 70% of the iron in our bodies is found in hemoglobin inside red blood cells. Without enough iron and hemoglobin, fewer red cells can be made and they become smaller than normal.
They are not able to do their jobs as well when there isn't enough of them or they are too small.
Causes of Low Hemoglobin Levels
Low hemoglobin levels can be caused by various factors, including iron deficiency anemia and other medical conditions.
Iron Deficiency Anemia
Iron deficiency anemia is a problem that happens when your body doesn't have enough iron. Your body needs iron to make hemoglobin, which is in your red blood cells. It carries oxygen and gets rid of carbon dioxide in your body.
This type of anemia is very common all over the world. If you have it, you may feel tired or weak and find it hard to breathe. Eating more foods with iron can help boost hemoglobin levels and fix this kind of anemia.
Other Medical Conditions and Factors
Some other medical conditions and factors can contribute to low hemoglobin levels. Chronic kidney disease, certain cancers, hormonal imbalances, and infections like HIV/AIDS can all affect hemoglobin production in the body.
Additionally, certain medications such as chemotherapy drugs and antiretroviral therapy for HIV can also impact hemoglobin levels. It is important to consult with a healthcare professional if you suspect any underlying medical conditions or factors that may be contributing to your low hemoglobin levels.
Natural Ways to Increase Hemoglobin Levels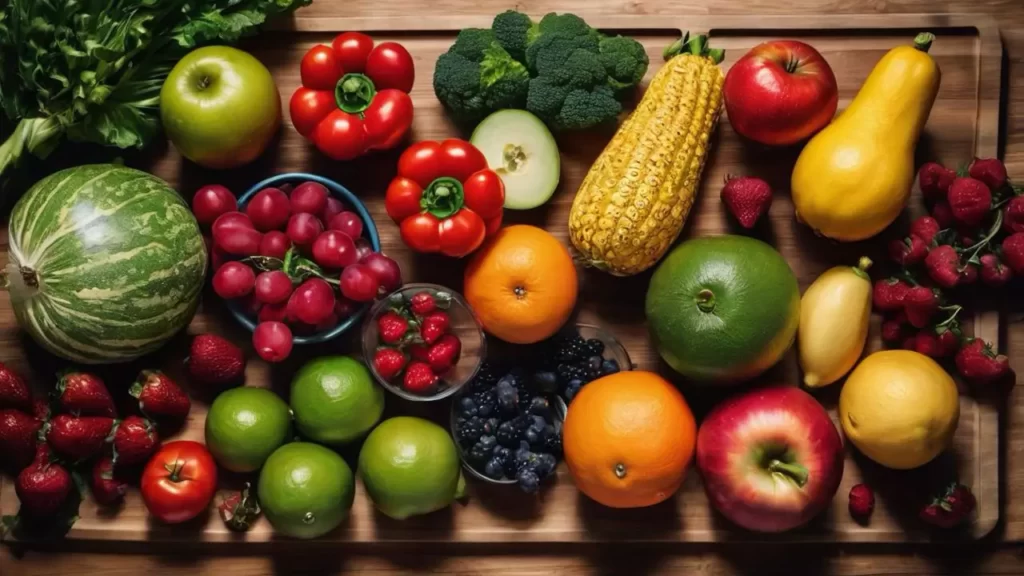 Consuming iron-rich foods, such as red meat and leafy greens, can help increase hemoglobin levels naturally.
1. Consuming Iron-rich Foods
To increase hemoglobin levels naturally, it's important to consume foods that are rich in iron. Iron is a key nutrient needed for the production of hemoglobin. Good sources of iron include lean meat, seafood, nuts, beans, and green leafy vegetables like spinach and broccoli.
These foods provide both heme and nonheme iron. Heme iron is found in animal products and is more easily absorbed by the body. Nonheme iron is found in plant-based foods and can be enhanced by consuming them together with vitamin C-rich foods like citrus fruits or bell peppers.
It's also important to avoid eating foods high in phytic acid, such as walnuts and sesame seeds, which can inhibit iron absorption. By including these iron-rich foods in your diet regularly, you can support your body's natural production of hemoglobin.
2. Incorporating Vitamin C into Your Diet
To increase your hemoglobin levels naturally, it's important to incorporate vitamin C into your diet. While there isn't a direct link between vitamin C intake and hemoglobin status, vitamin C can help with iron absorption in the body.
Iron is crucial for the production of healthy red blood cells, which carry oxygen throughout our bodies. By including foods rich in both iron and vitamin C in your meals, such as kale, bell peppers, broccoli, or cauliflower, you can enhance the absorption of iron and potentially increase your hemoglobin levels.
So remember to add these nutritious options to your diet to support healthy hemoglobin levels.
3. Avoiding Foods that Inhibit Iron Absorption
Some foods can hinder the absorption of iron in your body, so it's important to avoid them if you're trying to increase your hemoglobin levels. Calcium-rich foods like dairy products and fortified plant-based milks can interfere with iron absorption, so it's best to consume them separately from iron-rich meals.
Additionally, tea and coffee contain compounds that bind to iron and inhibit its absorption, so it's advisable to avoid consuming these beverages during or immediately after meals.
By being mindful of the foods that can hinder iron absorption, you can optimize your diet for increasing hemoglobin levels naturally.
4. Ensuring a Well-balanced Diet
To increase hemoglobin levels naturally, it is important to ensure a well-balanced diet. This means consuming a variety of nutrient-rich foods that provide the necessary vitamins and minerals for optimal hematopoiesis, the process of blood cell production.
Include foods that are high in iron, such as lean meats, poultry, fish, legumes (like beans and lentils), and dark leafy greens (such as spinach and kale). Additionally, incorporate sources of vitamin C into your meals like citrus fruits, bell peppers, strawberries, or tomatoes.
Vitamin C helps enhance iron absorption in the body. Avoiding foods that inhibit iron absorption is also essential; these include coffee/tea with meals and certain fiber-rich foods like bran cereals or whole grains which you should separate from iron-rich meals by at least two hours.
Medical Interventions for Low Hemoglobin Levels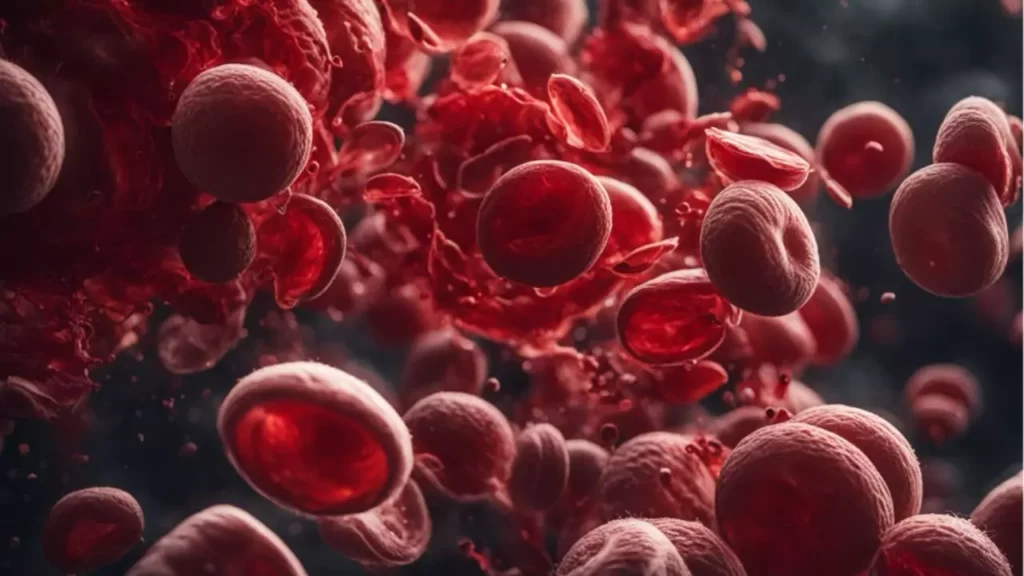 Medical interventions for low hemoglobin levels include iron supplements, blood transfusions, and other forms of treatment. Discover the most effective ways to increase your hemoglobin levels naturally to maintain good health.
Read on to learn more.
1. Iron Supplements
Iron supplements are commonly recommended for individuals with low hemoglobin levels, particularly those diagnosed with iron deficiency anemia. These supplements provide a concentrated dose of iron, which is necessary for the production of hemoglobin in the body.
Iron can be taken orally as tablets or capsules, and it helps to increase blood iron levels when consumed regularly as directed by healthcare providers. It's important to note that parenteral administration (injections or intravenous infusions) of iron is more effective in increasing hemoglobin levels and has fewer side effects compared to oral supplements.
If iron supplements do not effectively increase blood iron levels, further medical intervention may be required to identify and address underlying causes such as bleeding or problems with iron absorption.
2. Blood Transfusions
When a person's hemoglobin levels are critically low and causing symptoms such as dizziness, fatigue, or shortness of breath, blood transfusions may be prescribed. This involves receiving red blood cells from a donor to help increase the hemoglobin levels in the recipient's body.
Blood transfusions can also be beneficial for individuals with medical conditions like aplastic anemia or those who have experienced significant bleeding. In some cases, a lower transfusion threshold is considered safe for critically ill patients.
Overall, blood transfusions provide an effective way to replenish red blood cells and alleviate symptoms caused by low hemoglobin levels.
3. Other Forms of Treatment
If natural methods and medical interventions do not effectively increase hemoglobin levels, other forms of treatment can be considered. One option is receiving a blood transfusion, where healthy red blood cells from a donor are transferred to the patient.
This can quickly boost hemoglobin levels in cases of severe anemia or when immediate intervention is needed. Another form of treatment involves taking iron supplements orally. These supplements contain higher amounts of iron than what can be obtained through food alone, helping to replenish the body's iron stores and increase hemoglobin levels over time.
In some cases, individuals may receive shots of a hormone called erythropoietin, which stimulates the production of red blood cells in the bone marrow. This can also help increase hemoglobin levels in certain types of anemia.
In conclusion, while natural methods such as consuming iron-rich foods and incorporating vitamin C into your diet can help increase hemoglobin levels naturally, there may be instances where medical interventions become necessary.
Blood transfusions, oral iron supplements, and erythropoietin shots are additional forms of treatment that healthcare professionals may recommend to address low hemoglobin levels effectively.
Conclusion
In conclusion, increasing hemoglobin levels naturally is possible through a balanced diet and making certain lifestyle choices. Consuming iron-rich foods, incorporating vitamin C into your diet, and avoiding foods that hinder iron absorption are key strategies.Additionally, considering medical interventions like iron supplements or blood transfusions can be beneficial in severe cases. By taking these steps, you can promote healthy hemoglobin levels and improve overall well-being.