Facebook continues to be one of the largest and most important social media platforms in the world. It is used by over a billion people each month, and new people are constantly joining. If you are using Facebook for your business or other entity, or even just yourself, you will undoubtedly want to build engagement. Learning how to get more engagement on Facebook is possible for everyone.
Engagement on Facebook means getting likes (or other reactions) on your posts, getting people to comment on your posts, or even getting them to click on a link in your posts. While it can be difficult to generate consistent engagement on Facebook, there are some things that you can do to get some great results.
Why is Facebook Engagement So Important?
Facebook engagement is extremely important because it is how you get your audience to take action. Marketers know that if you want to generate sales through Facebook, the first thing you need to do is get people to like and follow your page. The more engagement you get, the more the Facebook algorithm will show your posts to new users as well, which is a great way to get increased engagement.
No matter what your engagement rate is today, there are many things you can do to boost it. Check out some of the following proven ways to get more engagement on Facebook today.
Know Your Audience
If you want to increase engagement, you have to know what type of people are most likely going to be interested in your content. If you run a Facebook page for your small business, you need to make sure you are taking action that will interest the type of people who are most likely to want to be your customers. Tailoring your efforts toward your ideal audience is very effective when it comes to boosting your engagement rate.
Focus on Quality Content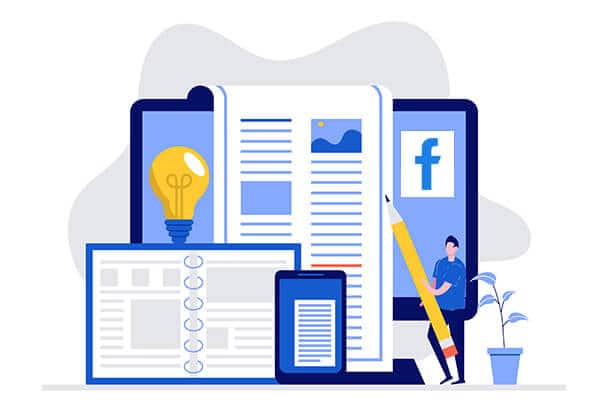 Spamming random posts to your page everyday without putting much thought or effort into it is not going to work. You want to really think each post through and do everything you can to ensure people will love it. Some people think of engagement bait strategies that are proven to get people to want to like, comment, and share your post.
Ask a Question
Asking questions on your Facebook posts is amazingly effective. When people see a question that is asked, they naturally want to give their answer. This is likely one of the easiest and most effective options for getting more interaction from your fans.
Engage with Your Audience
You do not want to simply make a post on Facebook and hope that people come and comment. When someone does comment on your page, for example, you want to reply to what they said, if appropriate. You can also react to their comments so that they know you are reading them.
Post Consistently and at Peak Times
Make sure to post regularly and find out what the peak times are for your audience. Getting your posts out in front of your target audience as often as possible will dramatically increase the chances that someone will engage with your post. Try a variety of different times and types of posts to see what works best for you.
Drive Traffic from Other Sources
Facebook gets billions of page views on its own every day. That being said, however, you can often generate lots of comments and shares on one of your posts by driving traffic from other sites.
For example, if you post a blog post on your site, you can include a link in it to a Facebook post to bring traffic to it. You can also share Facebook posts on Instagram or other social media sites to try to generate engagement.
Be Active
This may be simple, but just being active on Facebook is really important for boosting overall engagement. If you are posting consistently over time, more people will see your activity and begin liking it, commenting on it, or sharing it. While you do not want to spam all day, simply being active is a great strategy.
Use Facebook Stories
Facebook stories are a great way to boost engagement. This is one of the newer features to Facebook that really allows you to create a better narrative than is possible with just a normal post. In addition, when you share a Facebook story, more of your followers will be notified that it is there so they will be more likely to see it and engage with it.
Upload Video Content Directly to Facebook
Many people will upload videos to YouTube or TikTok and then share them on Facebook, which can be effective. What is even more effective, however, is to upload the video content directly to Facebook. This allows Facebook's native algorithms to work most effectively, which can help to boost your engagement levels significantly. This is especially true when you stream and share live videos.
Host Giveaways
People love free things, so consider hosting a giveaway on your Facebook page. If you post that you will give away something, even something as simple as a free t-shirt, to one random person who likes or comments on the post, you will undoubtedly get a lot of engagement.
Go Live
Another simple thing you can do to drive engagement is to go live. With just the tap of a button, you can begin live streaming on Facebook. One of the great things about going live is that it will send notifications to everyone who follows you to let you know. Many people will love watching a live stream, which gives you a great opportunity to interact with your followers.
Buy Facebook Followers and Views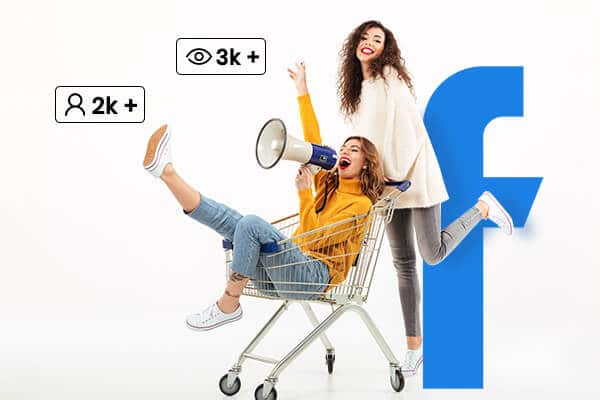 If you want the fastest and most effective way to boost engagement on your Facebook posts, buying followers and views is a great option. Buy Facebook Followers from a provider like Media Mister is a great option because it not only directly boosts engagement, but it also helps to encourage other people to engage as well.
As the paid engagement occurs, it will prompt organic reach to grow so more and more people are seeing your posts. This will naturally lead to even more people to engage. For this reason, it often makes sense to buy Facebook followers or buy Facebook views to really help boost overall engagement.
Conclusion
Getting people to engage with your Facebook posts can be a challenge, but it is worth the effort. This is especially true if you are trying to use Facebook to build brand recognition, generate sales, grow your audience, or any number of other things.
Whether you are a business owner, an author, a band, or an individual, following the proven recommendations found on this page will help you get the increased engagement you need. The most important thing you need to do, however, is to start by taking action today!