No one can escape unknown calls in this highly digitalised world. It's very often people are confronted with spam and fraudulent calls all over the world. Sometimes the call can be a mistake, but most of the time, it is reported that the call's intention for harassment is not low. Spam calls are the most disturbing among them. They can be a real headache for people, especially with someone, who is running on a busy schedule. Also, spam calls can be very dangerous at times. Despite the pandemic, the world witnessed an 18% growth in this and had 31.3 spam billion calls last year. Many people are highly distributed by these unknown calls and how to trace a phone number is a big question in the minds of lakhs of people.
Can You Find Someone's Location By a Cell Phone Number?
There are a plethora of free number lookup services available on the internet and even in your app stores, believe it or not. Is it, however, truly effective? Some claim to be beneficial, while others may be a fraud.
However, if you believe that tracking people using a random website that comes up in your search engine will provide you with an accurate result, you are mistaken. Though you may occasionally obtain exactly what you want, we do not advocate it. Some of these rogue websites are really deceptive, and you may find yourself exposing your personal information on the internet as a result.
The best way to find a phone number is to use a reputable third-party app or website. We've picked some of the most effective and dependable phone number tracking software out of the many available. Then you can quickly lookup a cell phone number.
Even though there are thousands of tools and devices to track phone numbers online, one must be highly conscious while approaching them. The threat to privacy is very high with them and can even lead to greater problems than spam calls. So it is important to know what are the safe and sound tools to track the phone number. Here are some popular and convenient options that are presented after careful reviews:
Truecaller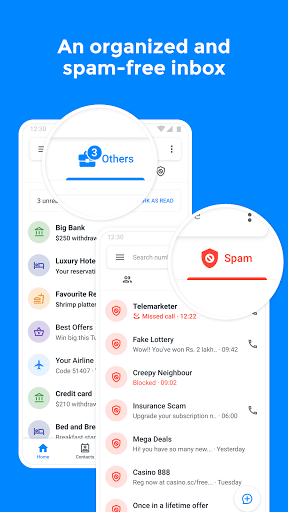 True caller is one of the best phone number tracking devices. This app is designed for Android and iOS and has a large number of users across the world. Truecaller crossed the 200 million mark in 2020 and has 150 million active users. Founded by True Software Scandinavia in 2009, this one is one of the biggest celebrated phone number tracking devices. This application does not charge for the service and can track unknown numbers in very easy steps. You just have to enter the number in the search box and click the search icon, you will get the results. You can also avoid spam calls and can even block irritating contacts.
CallApp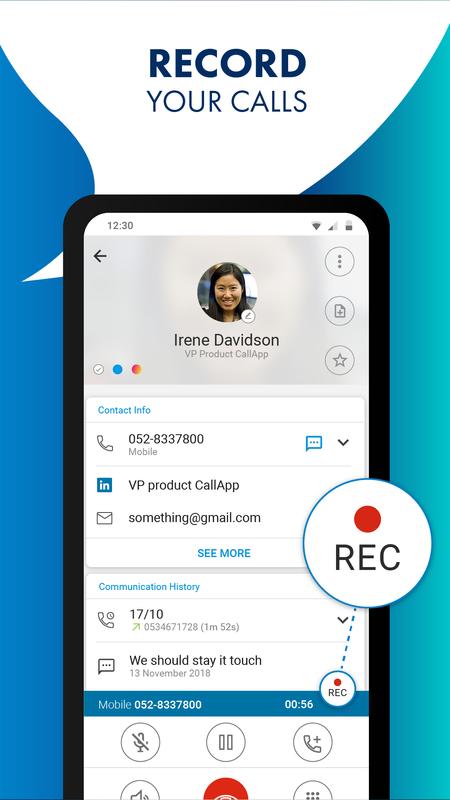 CallApp will be the best answer for the question, "how to track a phone number". The app allows the users to track the number precisely. Apart from tracing services, it also has a high-quality call recording option, which is very useful for people. Other services include phone number tracking, blacklist of numbers, private browsing, telephone directory, blocking of annoying numbers and caller's location. The application also has facilities to synchronise with the phone's calendar and can work smoothly. Also, it shows mutual contacts and calls reminder options. This versatile app has a large fan base. But CallApp is only available on Android devices and is a great drawback.
Sync.ME Caller ID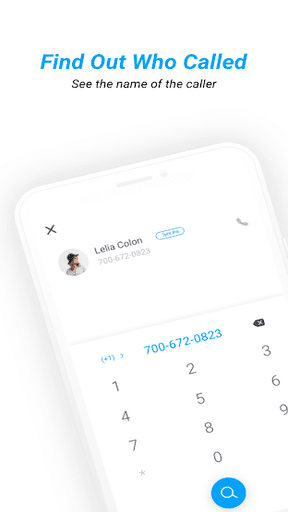 Now, get rid of phone number tracking issues with Caller Id. This application is available for both Android and iOS devices and comes with great features. Caller Id has excellent features with the tracking of numbers as well as blocking them. If you are a smartphone user, who prefers a fast and effective interface, this one's for you. Caller Id offers you the function of number tracking along with the address. Some other features from this app are T9 Dialer and Smart Call Log feature.
Hiya – Caller ID and Block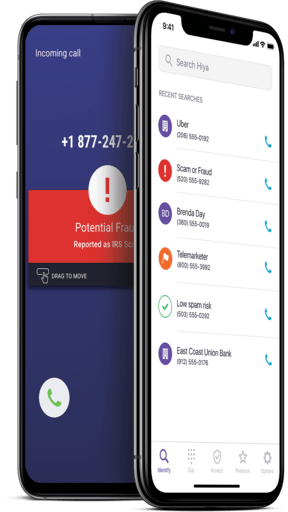 The US-based software company, Hiya was originally designed for a caller-id app for Whitepages, later it was designed for a mobile application to benefit a lot of people. Hiya is very much useful in tracking phone numbers and blocking unwanted ones. It has an accurate display of caller-id and can be a real lifesaver from fraud and spam calls. Also, the app is very simple, even a starter in the area can use it with very ease. Hiya has a lot of users and is regarded as one of the best ways for tracking phone numbers.
CIA- Caller Identification App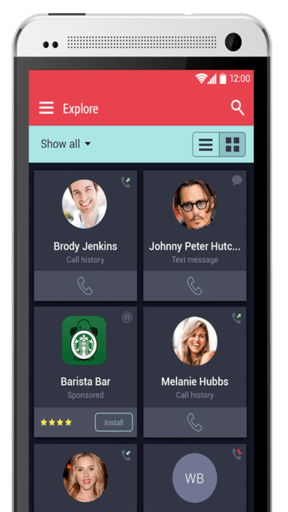 As the name suggests, this is one of the applications for tracking phone numbers using smartphones. Their catchy name itself has added a great deal to their popularity. Despite that, the application's real-time display of caller id in its perfection made it the first choice among the public in the area of phone number tracking. In addition to this, the user can also get the details like location and business related to the phone number, which can be very useful in deciding the useful calls. This complete app also allows the users to have spam detection and phone number blocking options, which makes it a favourite for many.

Mobile Number Locator
This four-star rated application is another best phone number tracking device available for free. This excellent platform shows who your caller is, where he is located and what his country is. As suggested by many, this is a remarkable application to avoid spam calls, especially international fraudulent calls, that can otherwise make huge financial as well as security losses in your life. The app also features options for searching and finding numbers and blocking unwanted contacts.

Showcaller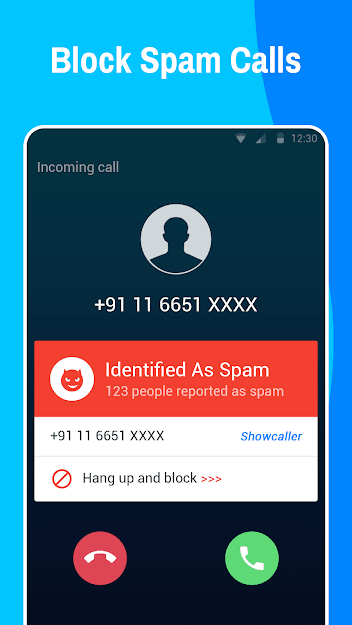 Showcaller is a trusted application for tracking phone numbers and has a lot of genuine customers all around the globe. This wonderful mobile app is competent for both Android and iOS devices, making it the best choice of many. Showcaller helps to get the name of the caller and other details instantly when a call is received. Not only this! Some other terrific features are also provided by Showcaller. Some of them are detection of spam calls, blocking of numbers, call recording facilities and identification of spam messages.
Check Also: How Can I Track My Wife's Phone?
Since the application comes with a large database, no number will go unidentified and can give the users accurate and timely information about the call. Due to its high trustability, Showcaller has a good number of customers and almost all of them are happy about the services offered by Showcaller.
True Mobile Caller ID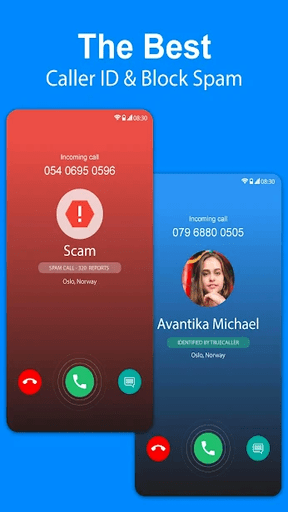 The greatest characteristic of the True Mobile tracker caller Id is the application is supported by GPS. And this aspect helps in providing the most valid details to the customers about the caller's identity and other details. This popular phone number tracking device is only available in Android phones, but it doesn't make much difference to its acceptance. This is one of the most preferred numbers tracing devices by Android users. Another plus point with this application is that True Mobile Caller Id also allows functioning offline which is a great benefit when people are in an area with no internet connectivity. Other amazing facilities that come with this app are easy usage and a beautiful interface. It has a spam call identification option and number blocking facilities with it. This also makes it a good phone number tracking option, for free and legal.

Mobile Caller ID Location Tracker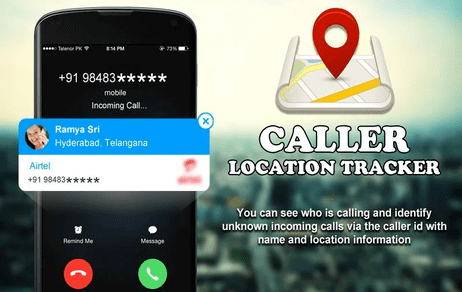 This is another mobile application that comes with the same features as others. Mobile Caller Id Location Tracker allows users to track the phone number of incoming calls and helps to get rid of unwanted and unwelcome calls without actually picking them up. Coming with a simple and easy interface, the app is best suited for beginners in the area and will not give much confusion regarding usage. This highly responsive app also helps you with blocking spam calls and saving your precious time very effectively. This excellently performed application is liked by many.
Spokeo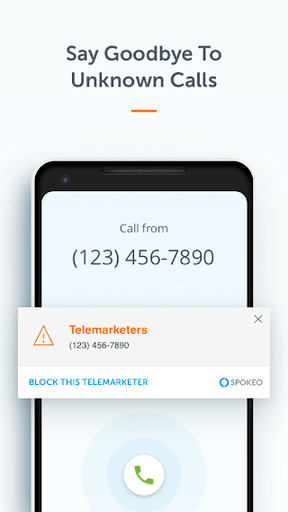 This is one of the most popular and powerful online phone number tracking devices. Spokeo is available in both website and application versions, where people can choose according to their comfort. But for long term usage, experts suggest downloading the mobile app, since it is very much suitable for smartphones. This is an advanced tool, where you can find the name, address, social media profile, email address and even the criminal records of the person behind the unknown calls to your phone. If you are using the website, you just have to go to Spokeo's official page and search the number. You will get the full details of the caller with their address and social media account. But, if you prefer the app, you should download it from the internet and search for it. Here also, you can get details of the caller accurately. Also, the tool allows you to easily block spam calls and is a great help to users.