With over 8750 million users, LinkedIn is one of the largest professional social media networks in the world. It is a fantastic tool for marketing, networking, and job finding. However, the one thing that can be challenging is finding someone's email address. Knowing someone's email address can help you stay connected and build relationships. 
So, in the article, we will go through some of the best practices for locating an individual's email address on LinkedIn. After reading this post, you don't have to look further!
How to Find Someone's Email On LinkedIn?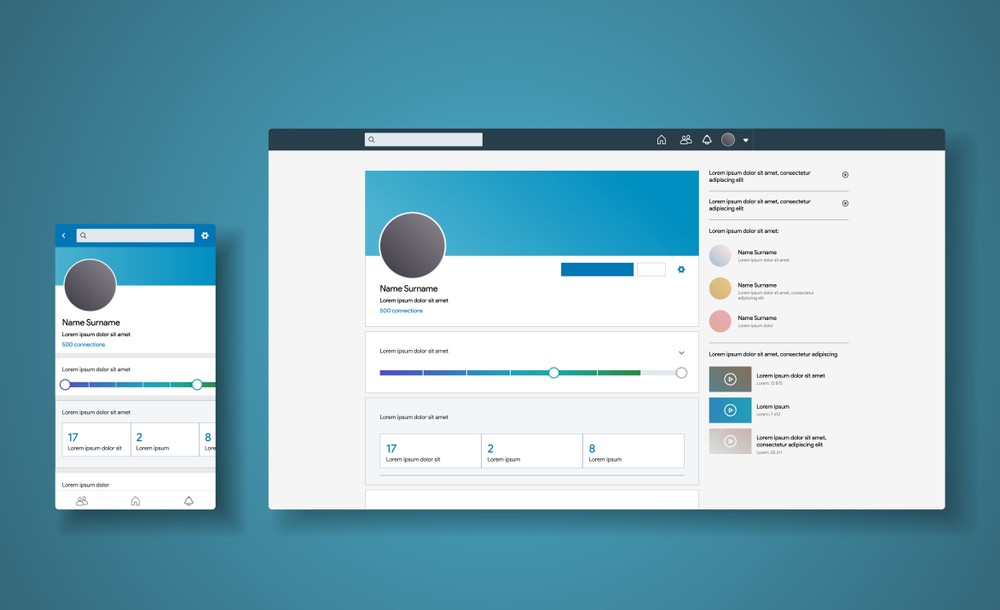 Below are the most used methods to find someone's email on LinkedIn:
LinkedIn Profile
Chrome Extension
Scraper tools
Private Message
Sales Navigator
Search on Google
Guess Work
LinkedIn Profile
If you're trying to find someone's email on LinkedIn, the best place to start is by looking at their profile. LinkedIn provides a public platform for users to list their work experience and contact information. You may be able to discover someone's email address by looking at their profile.
When viewing a LinkedIn profile, look for any mention of an email address in the contact information section. If the individual has included their email address on their profile, you should be able to see it there.
Chrome Extension
Utilizing a Chrome extension is one of the most effective methods to locate the email address of a person on LinkedIn. There are a number of different extensions that you can use to get assistance with this, but we suggest that you use one of the following ones:
PIPILeads
UpLead
LeadLeaper
SalesQL
Skrapp
GetProspect
AeroLeads
Once you've installed the extension, head over to LinkedIn and do a search for the person you're looking for. When their profile comes up, click on the extension icon in your Chrome toolbar, and it will search for their email address.
If the extension is able to find their email address, it will display it on the screen. After that, you can copy and paste it into the email application that you use on your computer.
Scraper Tools
These tools are designed to extract email addresses from LinkedIn profiles, and they can be extremely useful for finding contact information for potential leads or customers.
There are a number of different paid LinkedIn email scraper tools available on the market, and they all have their own strengths and weaknesses.
Some of the more popular options include:
AeroLeads
Snov.io
Voila Norbert
LeadFuze
Anymail Finder
SalesQL
Lead Leaper
FindThatLead
Name2Email
Find That Email
Because each of these tools comes with a free trial period, it is in your best interest to sign up for many of them in order to determine which one meets your requirements in the most effective and efficient way.
Once you've found a paid LinkedIn email scraper tool that you're happy with, simply enter the URL of the LinkedIn profile you want to scrape into the tool's interface. The tool will then extract the email address from the profile and provide it to you in a matter of seconds.
Private Message
This allows you to directly contact the person you're trying to reach and also provides an easy way for them to respond with their email address. Keep in mind though, you will not get an answer mostly.
To send a private message on LinkedIn, you must first visit the recipient's profile. Then, click on the "Message" button near their name and title. In the new window that appears, type out your message and hit "Send."
When asking for someone's email address in a private message, be polite and specific about why you need it. For example, you might say something like, "I'm trying to get in touch with you about an XYZ opportunity." It is probable that they will answer with their email address if they are interested, allowing you to continue the discussion via email.
Sales Navigator
The LinkedIn Sales Navigator is a useful tool that gives sales professionals the ability to get extra information on the LinkedIn profiles of people with whom they are not already engaged.
With Sales Navigator, you can view contact information, mutual connections, and other critical data that can assist you in connecting with prospective clients and negotiating.
If you're looking for more leads, LinkedIn Sales Navigator can help you find the right decision-makers at companies you want to do business with. And if you're trying to reach a specific person, Sales Navigator can give you the insights you need to make a connection.
Search on Google
The best thing you can do is to combine Google and LinkedIn searches. One way to do this is to use the "site:" operator in Google. For example, if you're trying to find the email of John Smith, you could search for "site:linkedin.com john smith email". This would search only LinkedIn for any pages that mention both "john" and "smith" as well as the word "email".
Guess Work
An educated guess is also a good way to look at popular business email formats. For example, many businesses use a format that includes the person's first initial and last name, followed by the company domain.
So, if you're looking for the email address of John Smith at XYZ Corporation, a good guess would be [email protected]. Of course, there's no guarantee that this will be the correct address, but it's a good place to start your search.
Conclusions
Based on the information and advice in this article, you should now have a good understanding of how to find someone's email on LinkedIn. If you follow the steps outlined here, you should be able to find the email address of just about anyone on LinkedIn.
Frequently Asked Questions
Is LinkedIn Email Scraping Legal?

While the legality of this practice is unclear, it is generally accepted that LinkedIn members who make their email addresses publically available are fair game for scraping. However, LinkedIn's terms of service state that you can't scrape data from the site without prior written consent from LinkedIn.

How Can You Get Contact Info from LinkedIn Without a Connection?

One way is to use the LinkedIn search bar and type in the person's name, company, or job title. Another way to find someone's contact information on LinkedIn is to look through your own connections. If you have any mutual connections with the person you are looking for, you can ask your connection for an introduction. 

Is It Worth Getting a LinkedIn Sales Navigator?

Yes, Sales Navigator is definitely worth the investment for salespeople who are looking to get the most out of LinkedIn. The extra data and insights that Sales Navigator provides can help salespeople close more deals and grow their businesses