Do you ever feel like time is running away from you? With a Casio G-Shock watch, you can take control and make sure that time is on your side! In this blog post, we'll walk through the steps of how to change the time on your G-Shock watch so it always keeps up with your busy schedule. Let's get started!
Setting the time on your Casio G-Shock watch doesn't have to take a lot of effort. The G-Shock model is one of the most widely used watches in the world and is known for its wide variety of features and long battery life. While every G-Shock model may have slightly different programming instructions, changing the time is relatively easy on this tough watch. With just a few simple steps, you can easily adjust the time on your watch so that it matches up perfectly with your schedule.
What is a Casio G-Shock Watch?

A Casio G-Shock watch is a line of digital and analog shock-resistant wristwatches known for their toughness and resistance to shock. The watches come in a variety of styles, features, and colors. They are designed to withstand both physical shocks from impacts and harsh environments like extreme temperatures, humidity, and water submersion. A popular choice among sportspeople and outdoor enthusiasts, these watches can also be easily customized with different face designs, straps, bands, and bracelets. Changing the time on your Casio G-Shock watch is relatively easy once you know how to navigate the menu settings on the watch's display. To ensure accuracy when setting your timepiece make sure to have an accurate time source available when making the change.
Understanding Functions
It's recommended to become familiar with all of your Casio watch's functions before learning how to change time on a G-Shock watch.
Adjust Button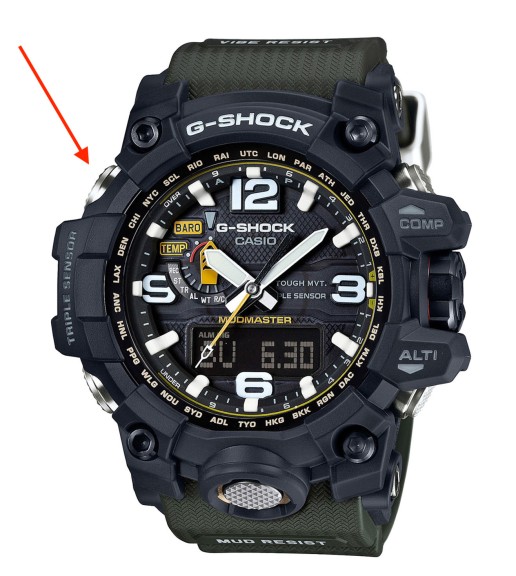 To enter edit mode, press the button labeled "Adjust" in the top left corner of your watch.
Reverse/Light Button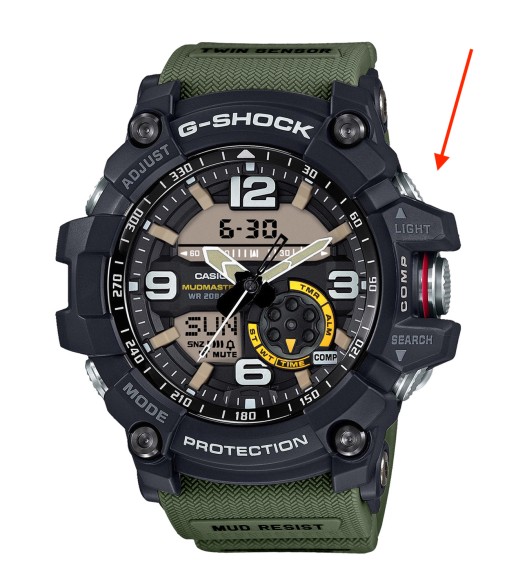 The button in the top right corner of the watch adjusts the timepiece by one value. This button is also used to alter auto-light settings in some specific G-Shock models.
Forward/Search/Alt Button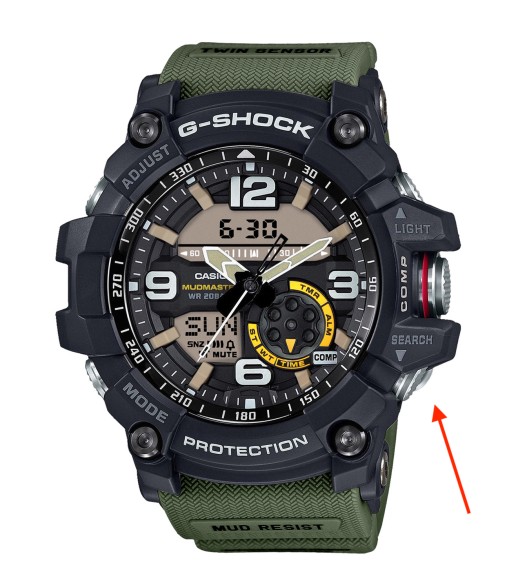 This function, located on the watch's bottom right corner, functions similarly to the reverse button, but increases the value rather than reversing it. This also functions as a search button as well as altimeter mode in some watches.
Mode Button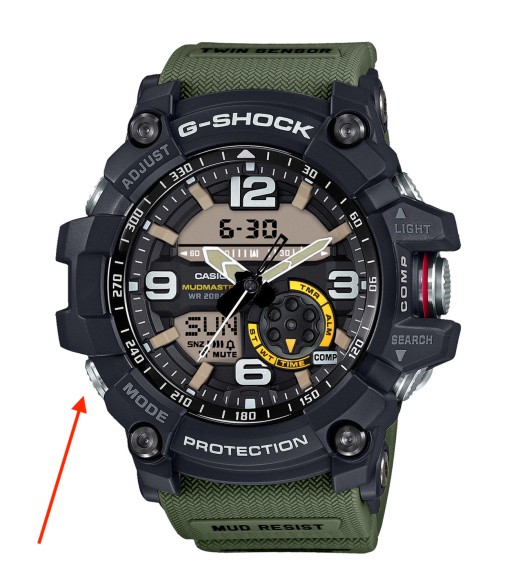 This button is located in the watch's lower left corner and is used to change through the many options available to you. Each press of the mode button cycles through settings in the sequence shown below.
How to Change Time On a Casio G-Shock Analog Watch?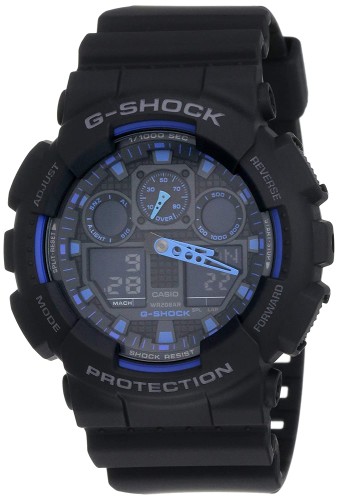 Adjusting the time on a Casio G-Shock Watch is a simple process and should only take a few minutes to complete. Before you begin, make sure that your Casio G-Shock Watch is displaying the correct time source information. This information can be found on the watch's LCD or in its instructions manual. Once you've verified this important detail, simply follow these steps:
Press and hold the "adjust" button on your G-Shock watch for about 5 seconds. After that, you should hear it beep once.
When it beeps, press the "mode" button so you can change the settings, such as the hour, minute, and second hands.
Depending on whether you want to move time forward or backward, you will need to press the forward or reverse button.
Once the hands for the hour, minute, and second are where you want them, press the "adjust" button to set the time.
To change the time zone on your G-Shock watch, you will need to press the mode button until the letters "TPE" show up on the watch face.
After that, your watch should be set to word time. Then you'll have to press the forward button a few times until you find the right time zone for your watch.
How to Change Time On a Casio G-Shock Digital Watch?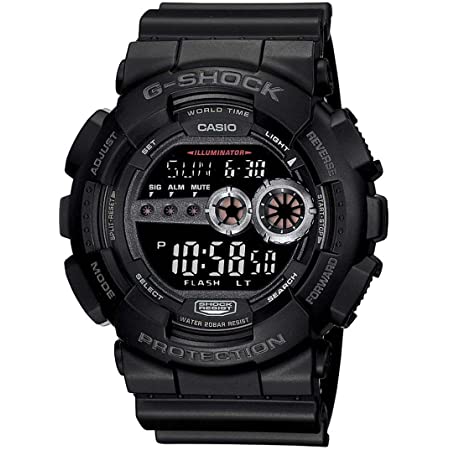 Even though it has some features like G-Shock's analog watches, you cannot change the time the same way.
Press and hold the adjust button for 3 seconds, the watch face should start flashing.
Press the mode button a few times until the second digits start to flash.
Press the forward or backward button until the second digits are at the right number.
Repeat steps 2 and 3 until the hour and minute numbers show the right numbers.
Setting the Time Zone and Daylight Savings Time
To ensure your G-Shock watch is set to the correct time, you need to adjust the time zone and Daylight Savings Time (DST) settings. To change these settings, press and hold the ADJUST button to enter the Timekeeping Mode. Use the four arrow buttons (A, B, C, and D) to access each setting. The following steps will help you set the correct time zone and DST:
Press A to highlight the "City Name" symbol on the watch display.
Press C or D to scroll through your watch's cities list until you reach your local city's identifier code (e.g., J01). Once this is set, it will automatically adjust for any necessary daylight savings changes.
Press B four times so that you now see "DST On/Off" on your display screen; press C or D until "On" is highlighted for Daylight Saving Time, or select "Off" if not observing Daylight Saving Time in your area.
Finally, press A twice if you wish to manually set each segment of the time (hour, minutes, and seconds) using C or D instead of allowing it to synchronize with an outside source such as GPS or radio frequencies; if not selecting this option, simply press ADJUST button twice after making your selections in Step 3 and your G-Shock should be set!
Setting the Alarm
Almost all Casio G-Shock watches have alarm functions, which can be set one at a time and are completely independent of the main time display. To set your alarm:
Press and hold the Mode button for several seconds until you see the mode selection appear on the watch's digital display.
Use the left or right arrow keys to navigate to Alarm (the icon will look like a bell)
Press and hold the Adjustment button until Hour flashes on the watch, then press the left or right arrow to select an hour value between 1 and 12
Use left and right arrows to set minutes (between 0 and 59)
When finished, press the Adjustment button again to save the value and confirm it is correct (e.g., "Alarm On 12:15")
Your alarm is now successfully set up on your Casio G-Shock watch!
Using the Chronograph Feature
In addition to the digital time display, the Casio G-Shock watch also has a chronograph feature. This is used to track elapsed time and consists of three chronograph hands that can be used for this purpose. The three hands come into play when using the watch in stopwatch mode.
The left hand is called the 24-hour hand and has a counterclockwise direction of rotation from 0 to 24 hours. The center-left hand moves at a rate equal to 1/20th of a second, while the right hand is used to measure minutes up to 60, and it rotates clockwise up to 60 minutes in 1-minute increments. Once you have finished timing an event, all three hands will reset automatically once you exit stopwatch mode.
To set or change your time on a G-Shock watch in stopwatch mode:
Press the start/stop button once.
Click adjust button until hour numbers start flashing on the display window
Use hold down or press the start/stop button consecutively until the desired hour is displayed on the window
Press adjust button again so that minute numbers flash
Repeat step 3 with the start/stop button until the correct minute is displayed
Once you have set your hour and minute effectively press the back key twice and your updated time will be seen on your display screen.
Troubleshooting Tips
If your Casio G-Shock watch is either running slow or fast, you may need to adjust the time settings on your watch. This is a simple task and you can do it without the help of a professional watchmaker. Follow a few troubleshooting steps to reset the time on your Casio G-Shock watch.
Make sure that the desired time is set correctly in the environment you are in. Keep in mind that most analog watches adjust according to Daylight Savings Time and standard time zone changes as well, making it important to set local times correctly from the beginning.
If your Casio G-Shock watch is still not keeping accurate time, try adjusting the date or year depending on which series of watches you have. You may need to adjust this setting manually if your watch has digital displays with buttons for setting the date or year changes, or if it has a rotating crown like digital quartz watches made before 2000.
If neither of these options works for making adjustments, then adjust the home city's UTC offset values for accuracy. You can find this feature on most G-shock watches; starting in 2019, all models come with an automatic home city selection option that adjusts accordingly as you travel through multiple time zones while also adjusting other settings like alarms and chimes used as chronographs constantly throughout different geographies.
Whenever possible, try using daylight savings mode instead of standard available winter hours if applicable; clocks automatically switch over at fall and spring but not necessarily in locations where daylight savings is observed during those months. Finally, keep batteries fresh on each model; dead batteries cause most mishaps with G-shock watches that don't show accurate time settings when powered up again after changing out old batteries with new ones!
Conclusion
Taking the time to set up your Casio G-Shock watch may seem like a daunting task, but it doesn't need to be. By following the steps outlined in this guide, you should have no trouble setting the time and date on your watch in just a few minutes. Be sure to refer to your user manual for specific instructions regarding your watch model before undertaking any adjustments. Remember that you can always contact an authorized service agent for assistance if necessary.
Check Also: